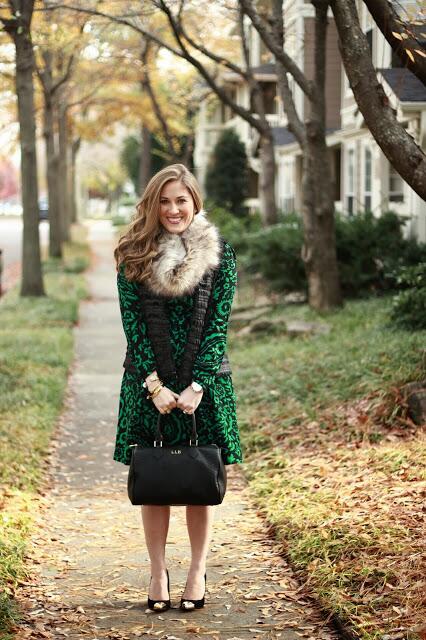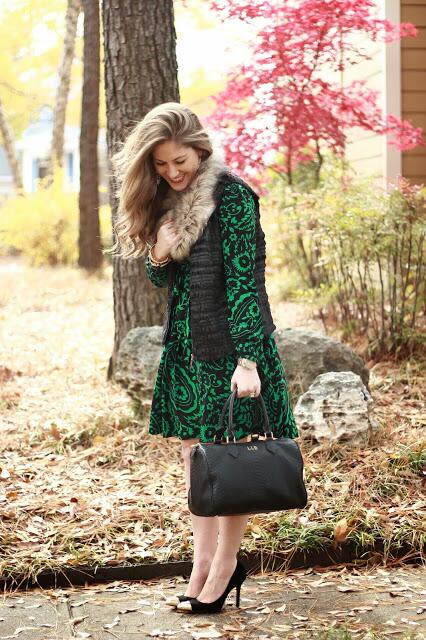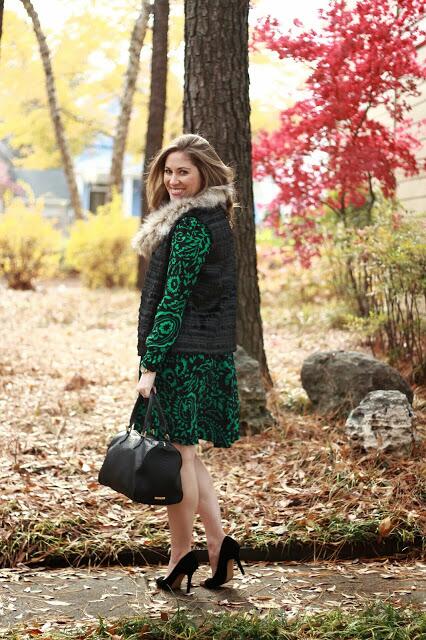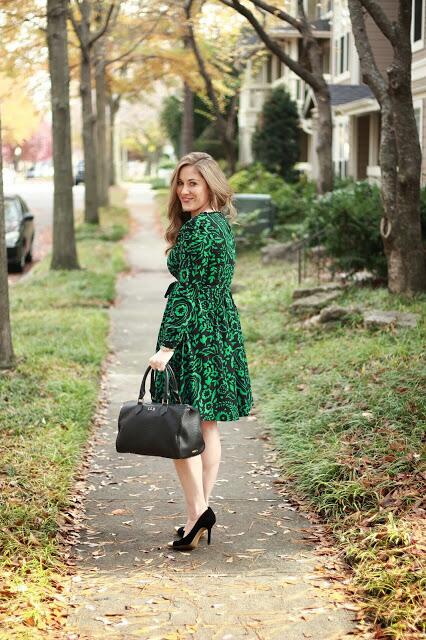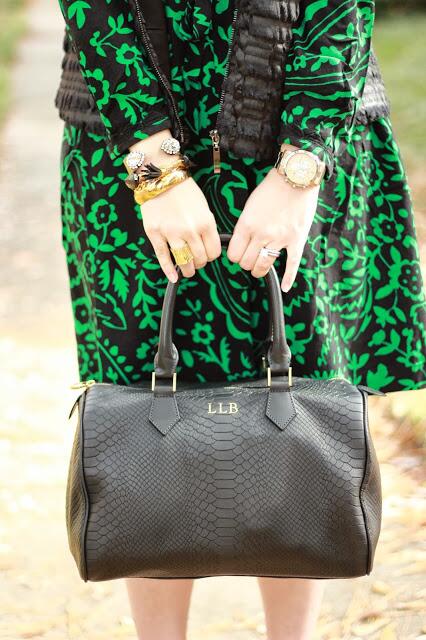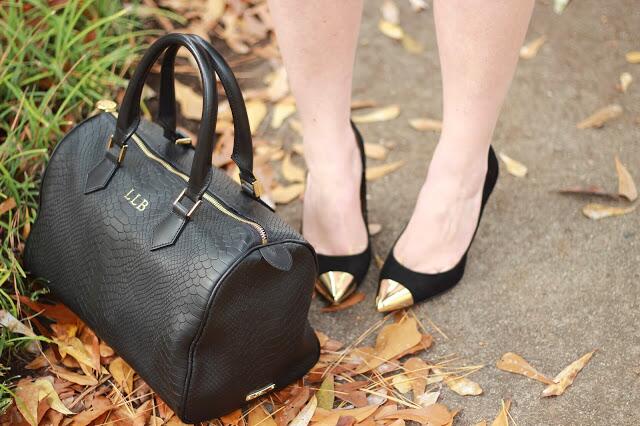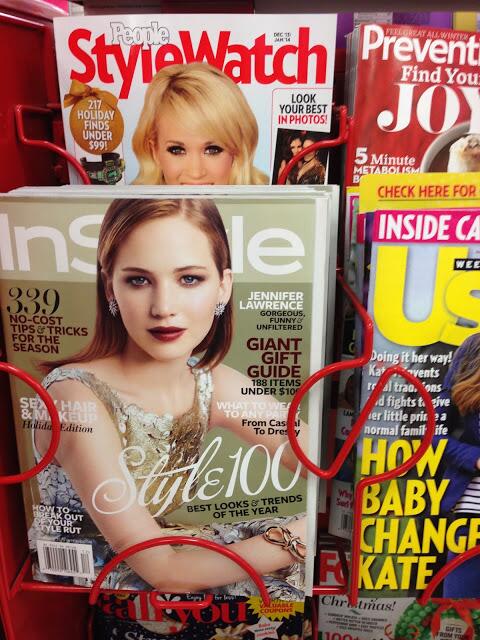 With trends quickly coming and going before you can even make it out to the store to buy that new "it" fashion item, it can make it tough to know what works and what doesn't.  I try to wear what I feel most comfotable in, but I would be lying if said that I wasn't partially influenced by other bloggers, friends, tv and magazines.  Magazines are one of my favorite ways to get good fasion inspiration.  I can see what prints work together, what colors compliment each other and even what new trends will be in style in the coming season.  I plan to do plenty of magazine catch up reading on this long extended weekend!
I love dressing up for the holidays and wear red most every year, but after seeing so many different holiday inspired dresses in the new InStyle and People StyleWatch magazines, I was excited about trying my own spin on the typical holiday dress.  There were so many great green and black holiday dresses in the magaines that were paired with metallic touches, I had to try it instead of the typical red.  One of the things I love most about this outift is that though it has a holiday vibe, it isn't over the top, and it could easily be worn for other occassions besides just a holiday party.
Today I encourage you to create a holiday look that maybe isn't your typical holiday look.  Throw in some blues, greens, black, metallics or even winter white!  Throw in some great statement jewelry, and you will have yourself a fun look that will be sure to get noticed at your holiday party.  Also, make sure you stop by Target when you're out shopping for your look because when you purchase both InStyle and People StyleWatch, you will get a $5 Target gift card back.  The promotion starts 11/29 and ends on 12/7.  Now all you have left to do is do even more shopping!