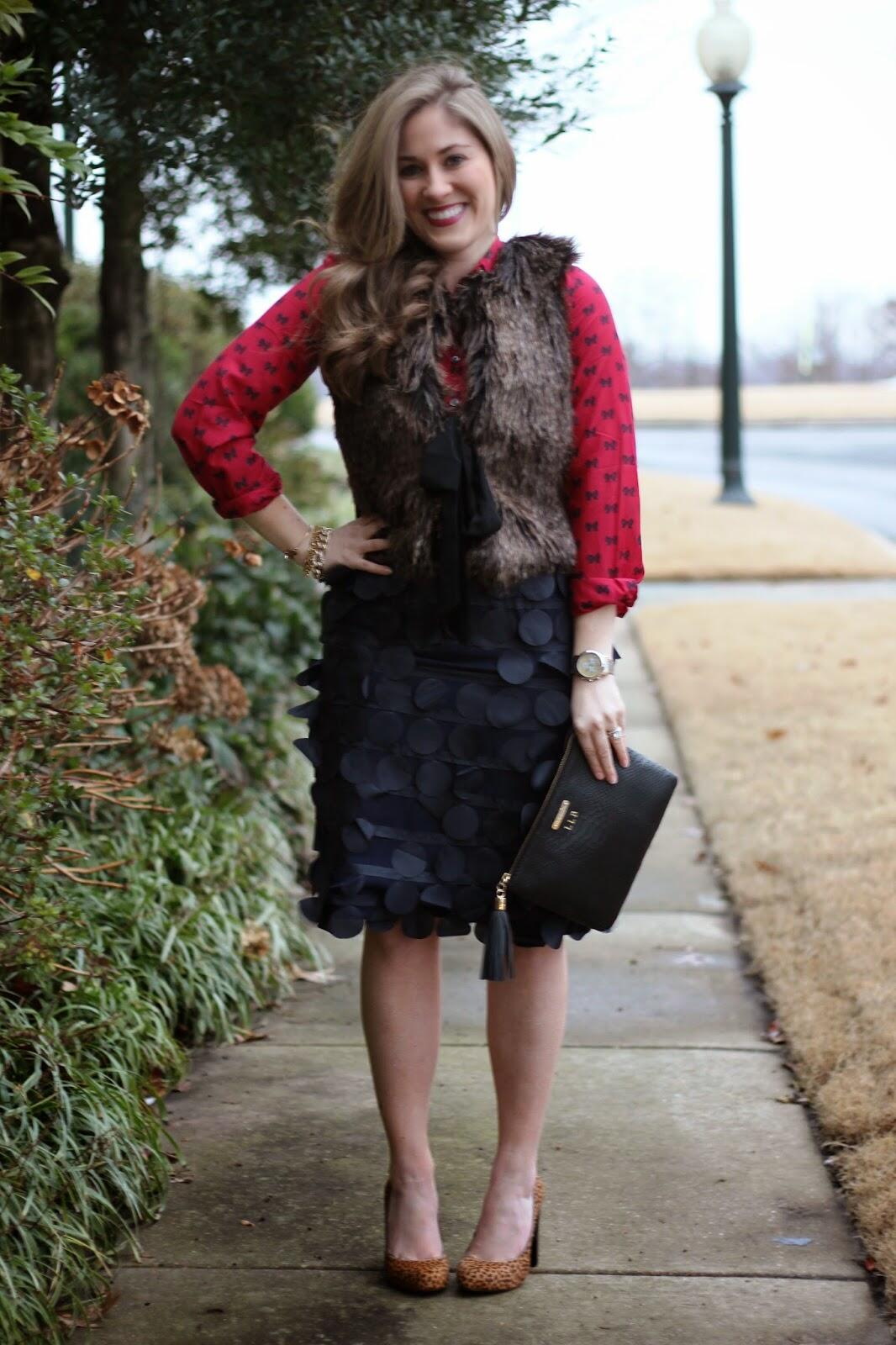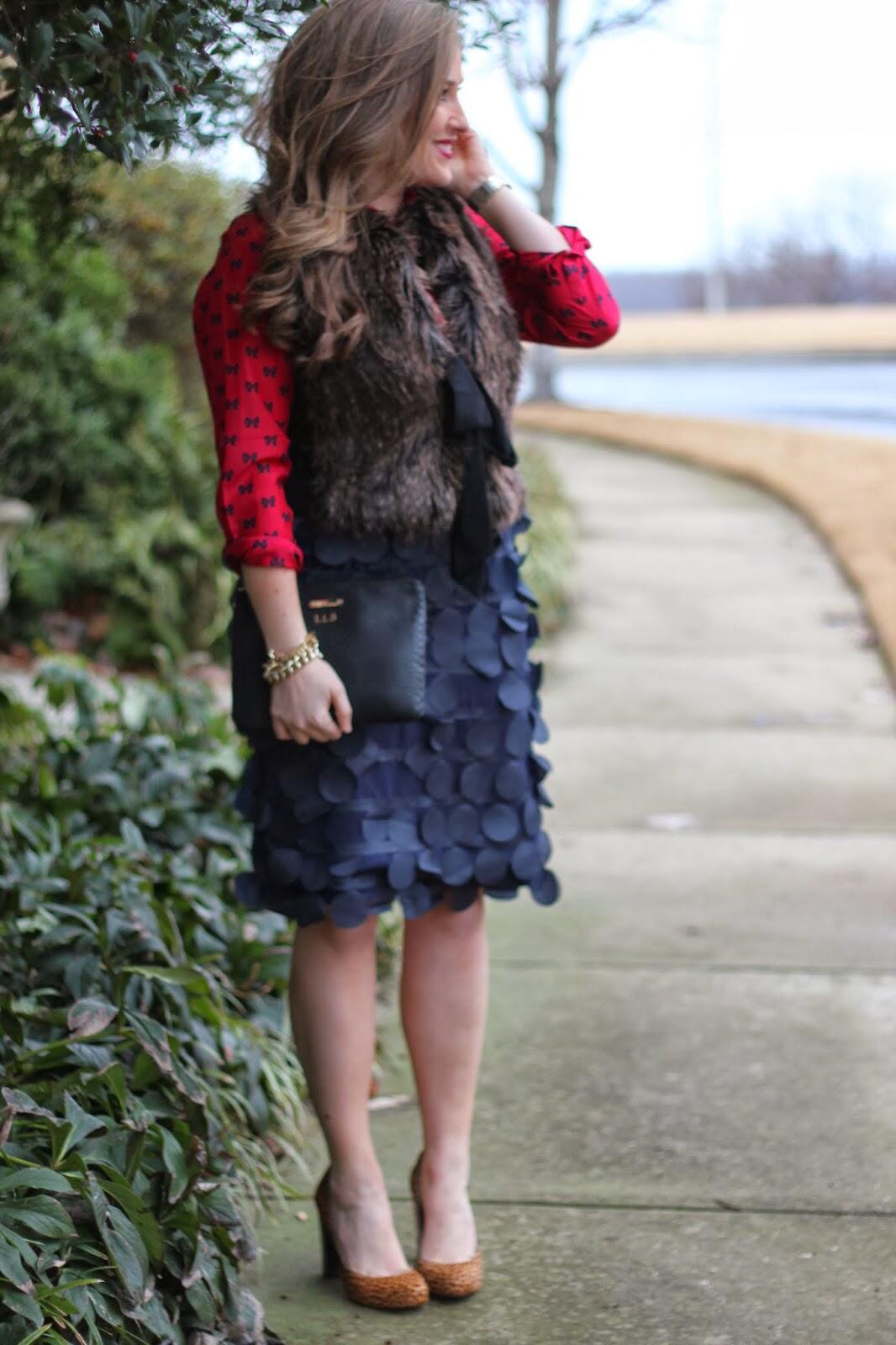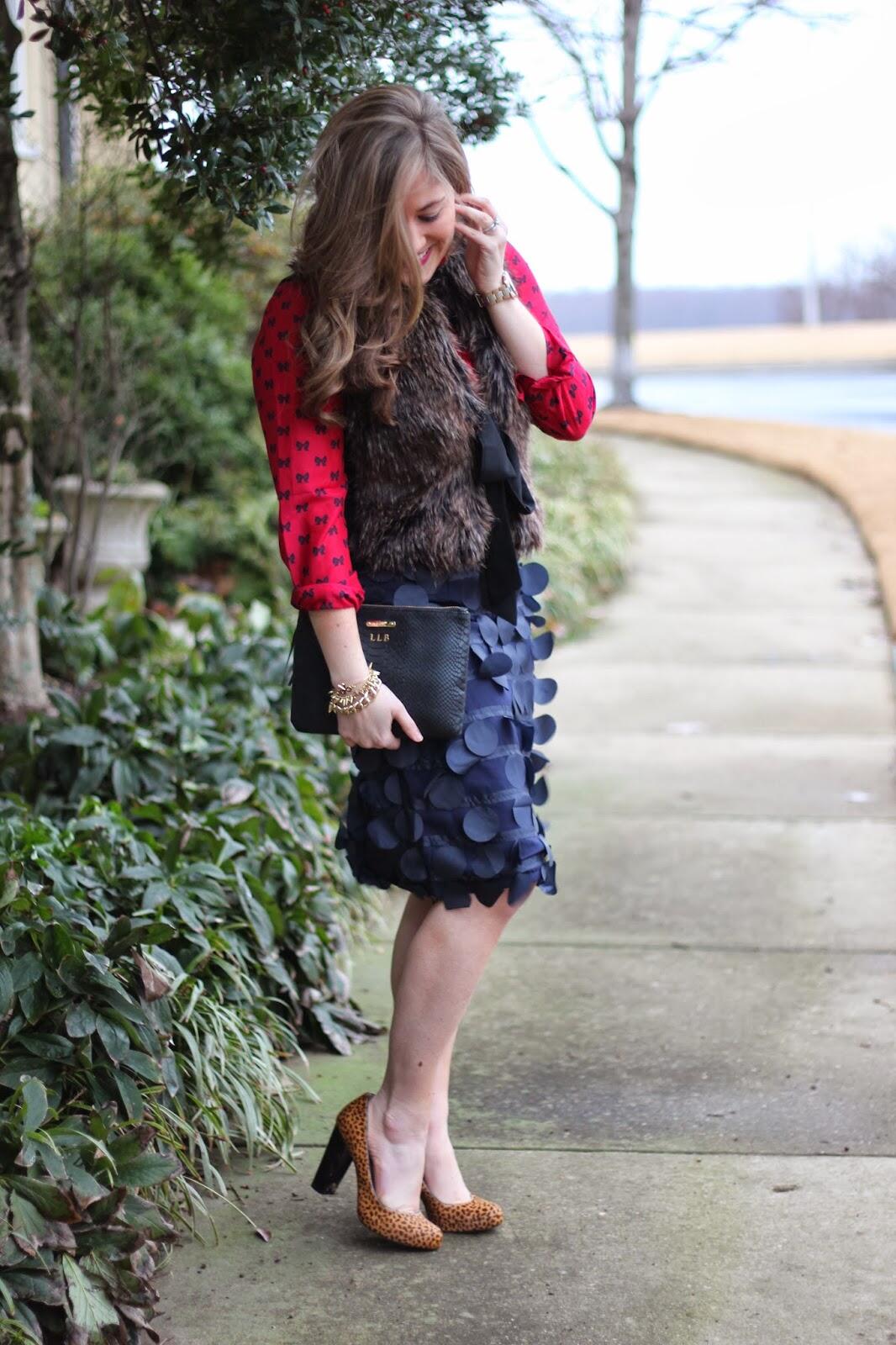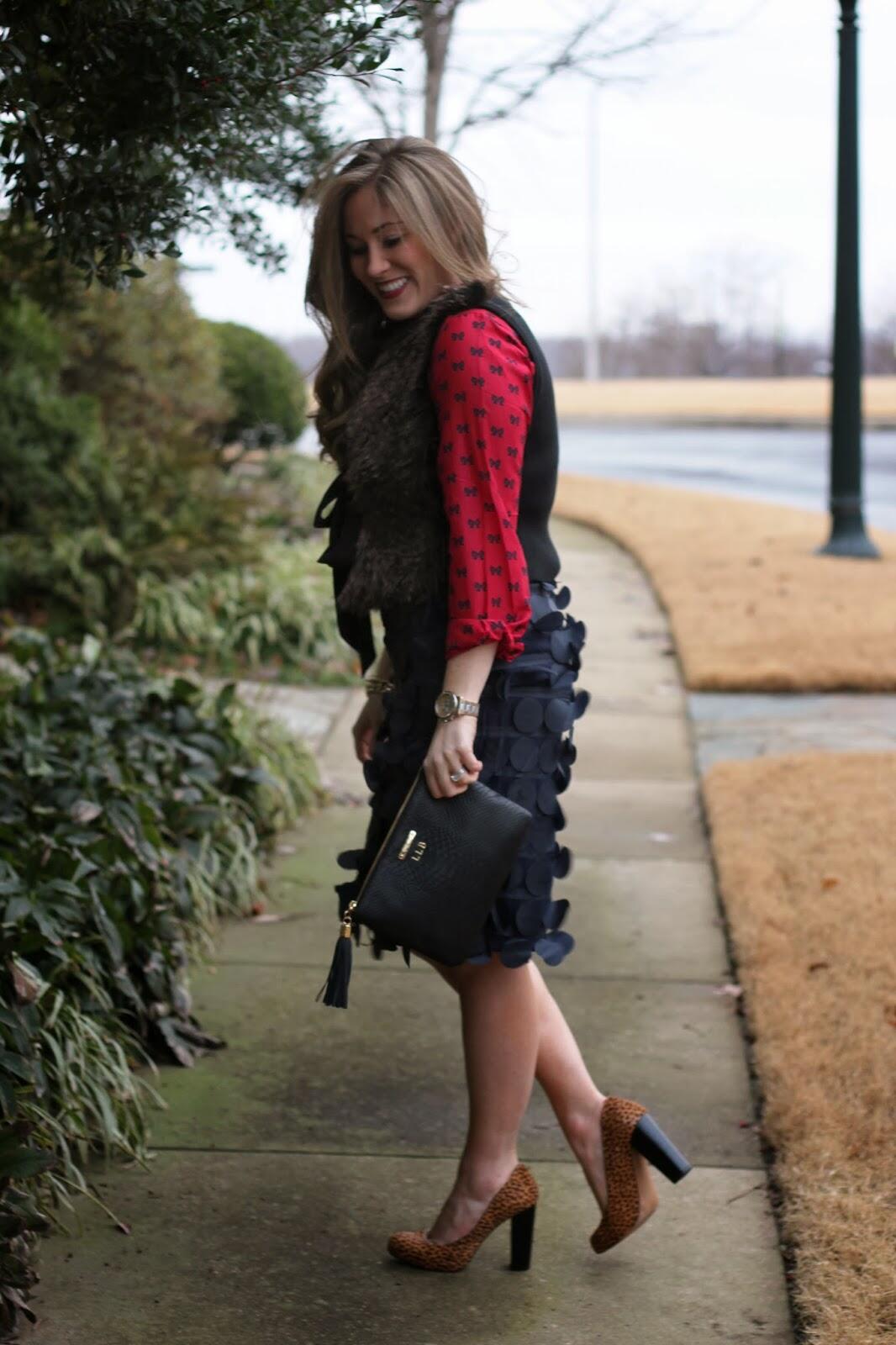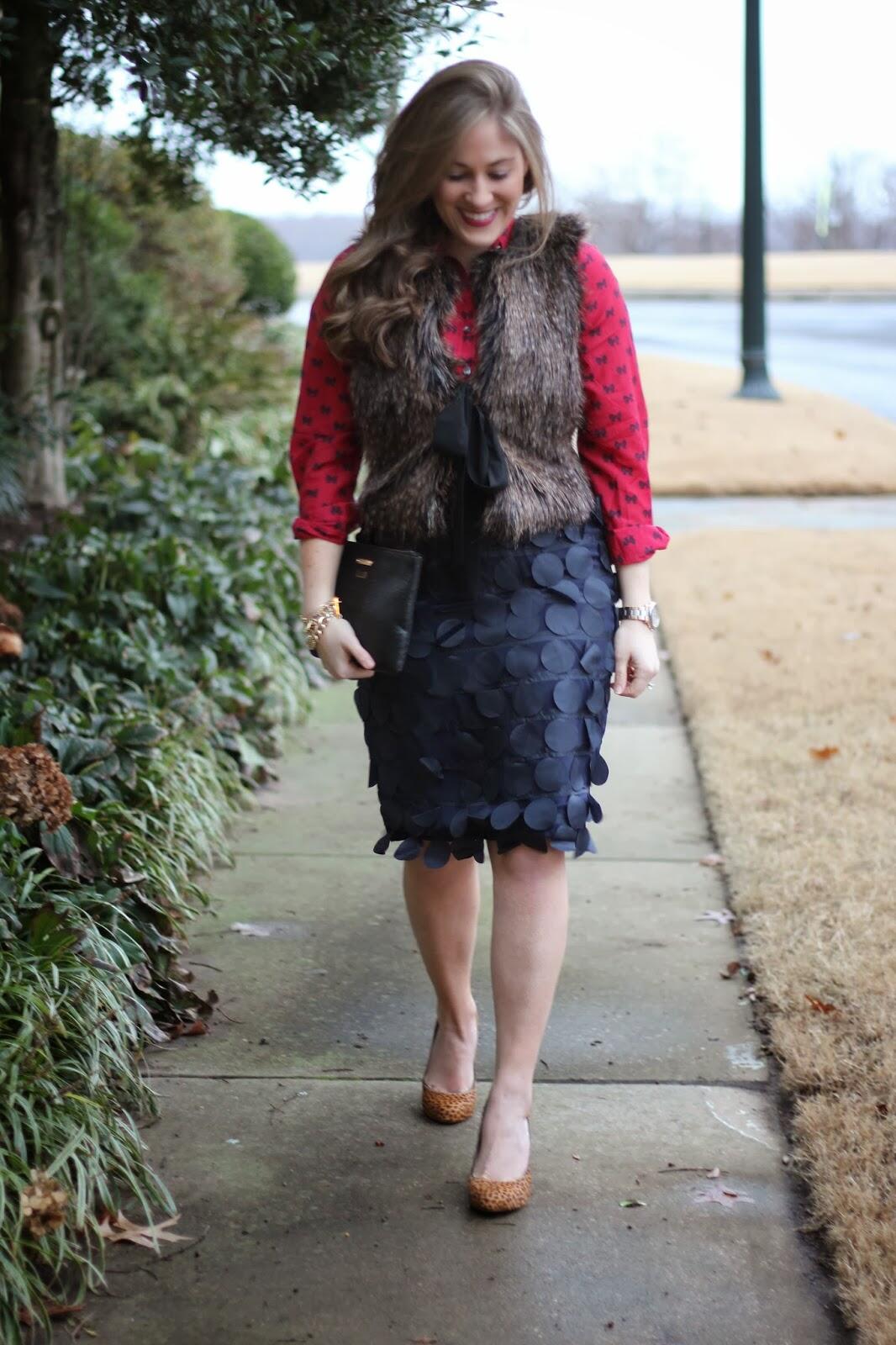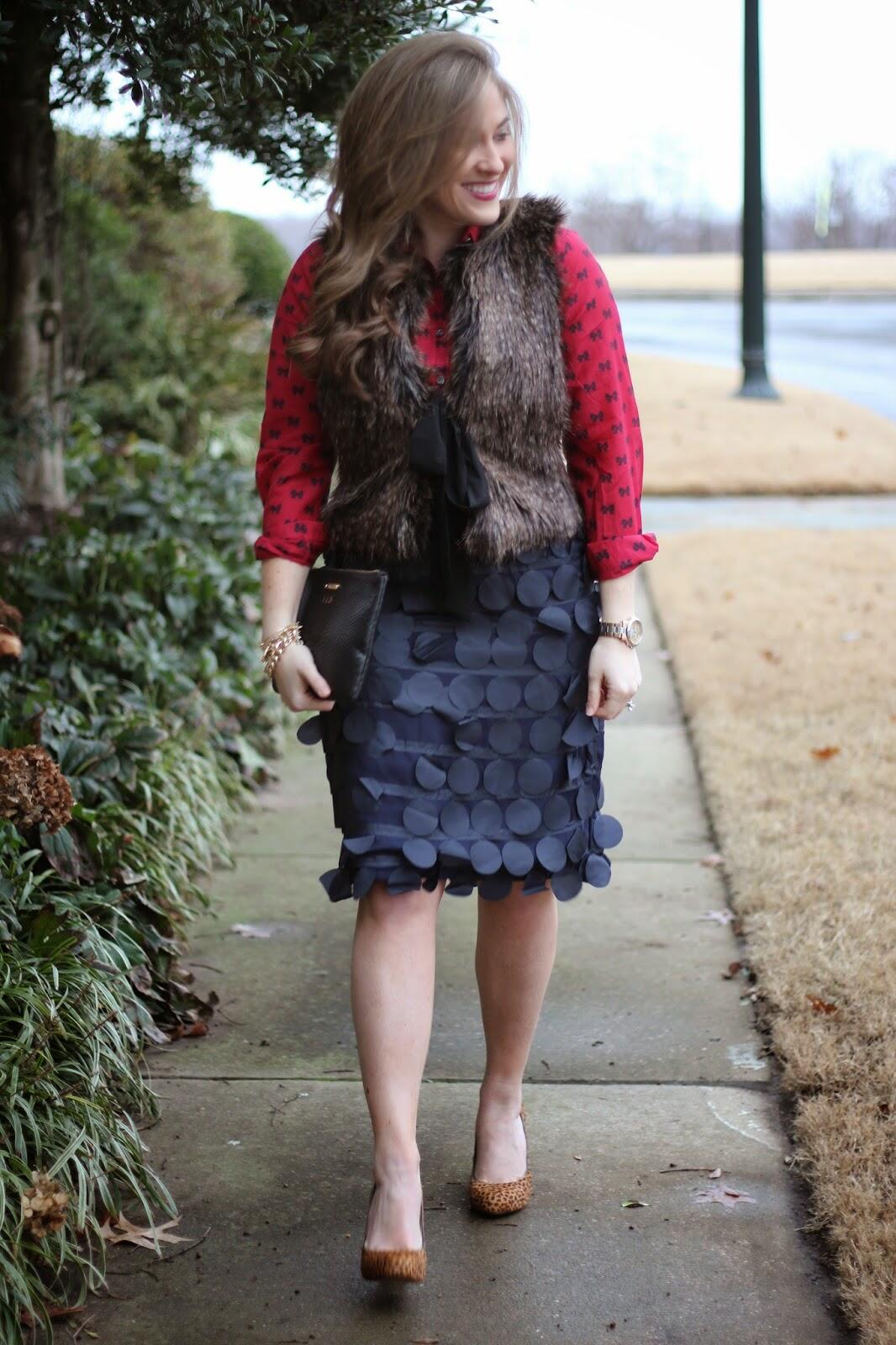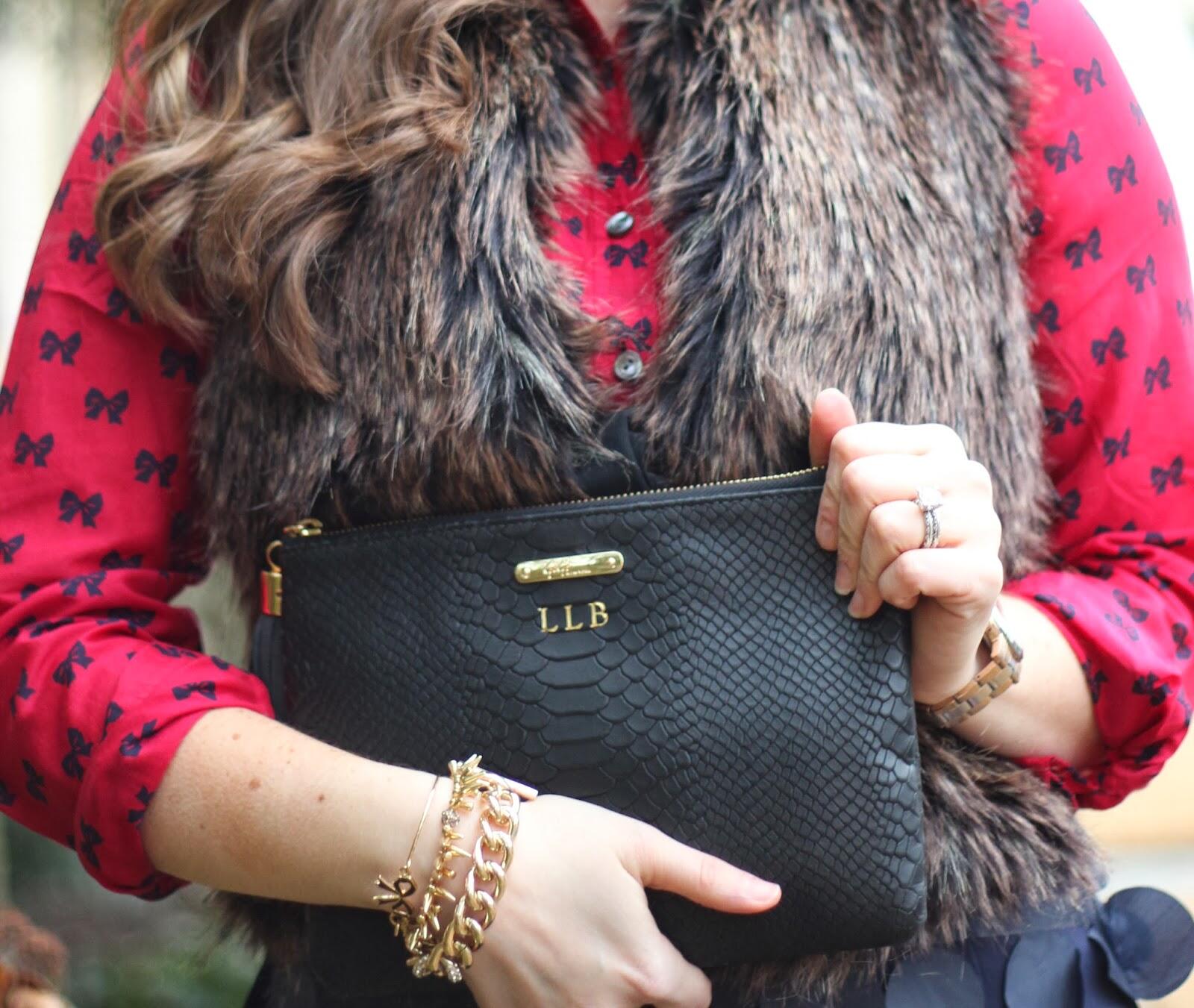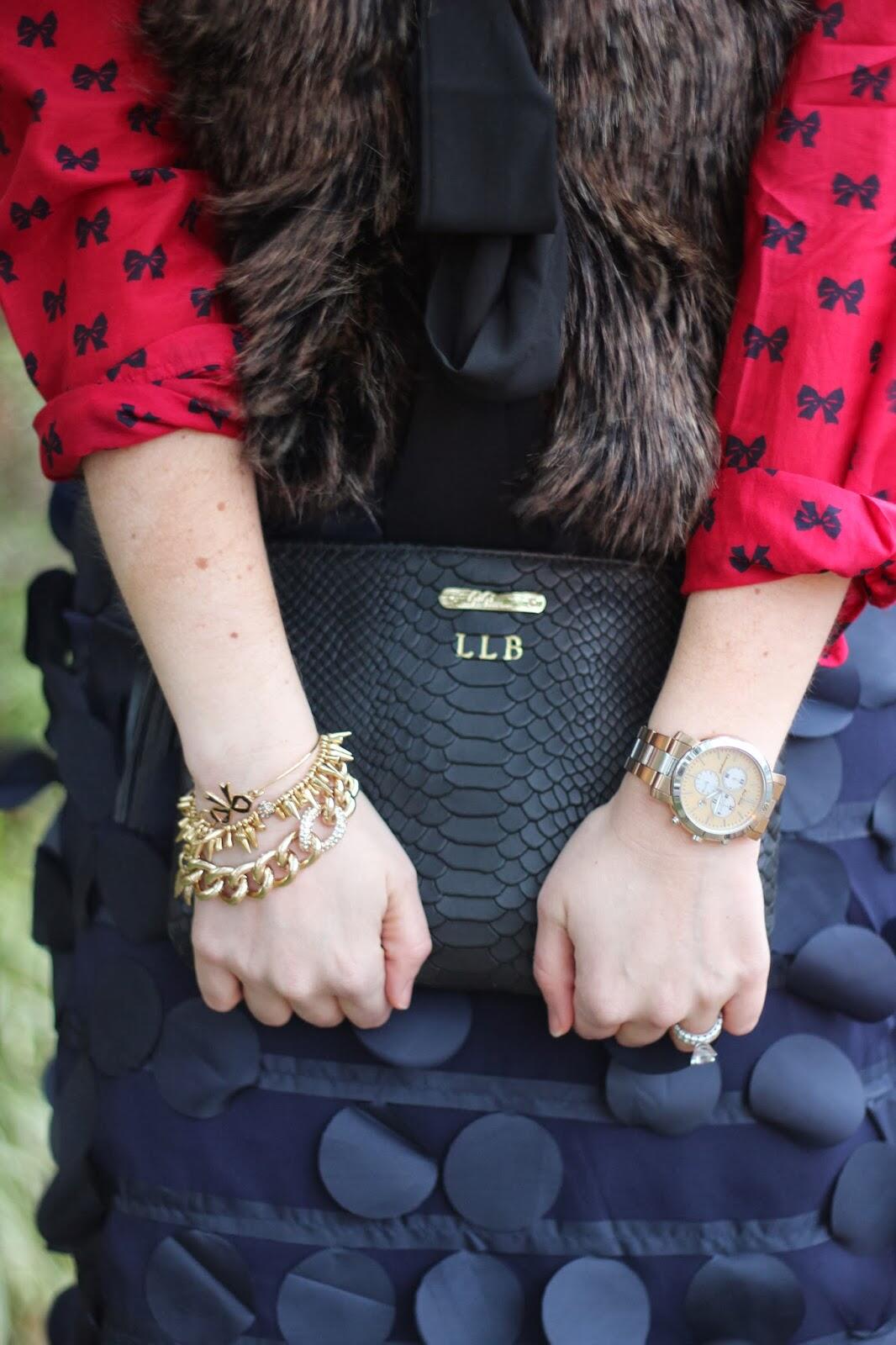 Happy Wednesday!  First of all, I want to thank you all so much for reading!  It means a lot to me that you take time out of your day to check out my blog, and I feel so fortunate to have you as readers!
I am so excited to share this look with you today.  It is definitely one of my favorites!  When I saw this Shabby Apple skirt, I instantly fell in love with it.  It is fun, girly and can be pretty glam looking also.  How fun are those circles?!  What better items to pair with this girly skirt than bows, faux fur and leopard print?  The skirt is high waisted, so I definitely recommend going up a size.  It is a nice, long length, and is perfect for work or when getting a little more dressed up.  Make sure you check out other
Shabby Apple's vintage style
 items.  They have some of the prettiest skirts in my opinion.  Very girly, flowy and fun!  You can see the other two I recently wore on Instagram
here
and
here
.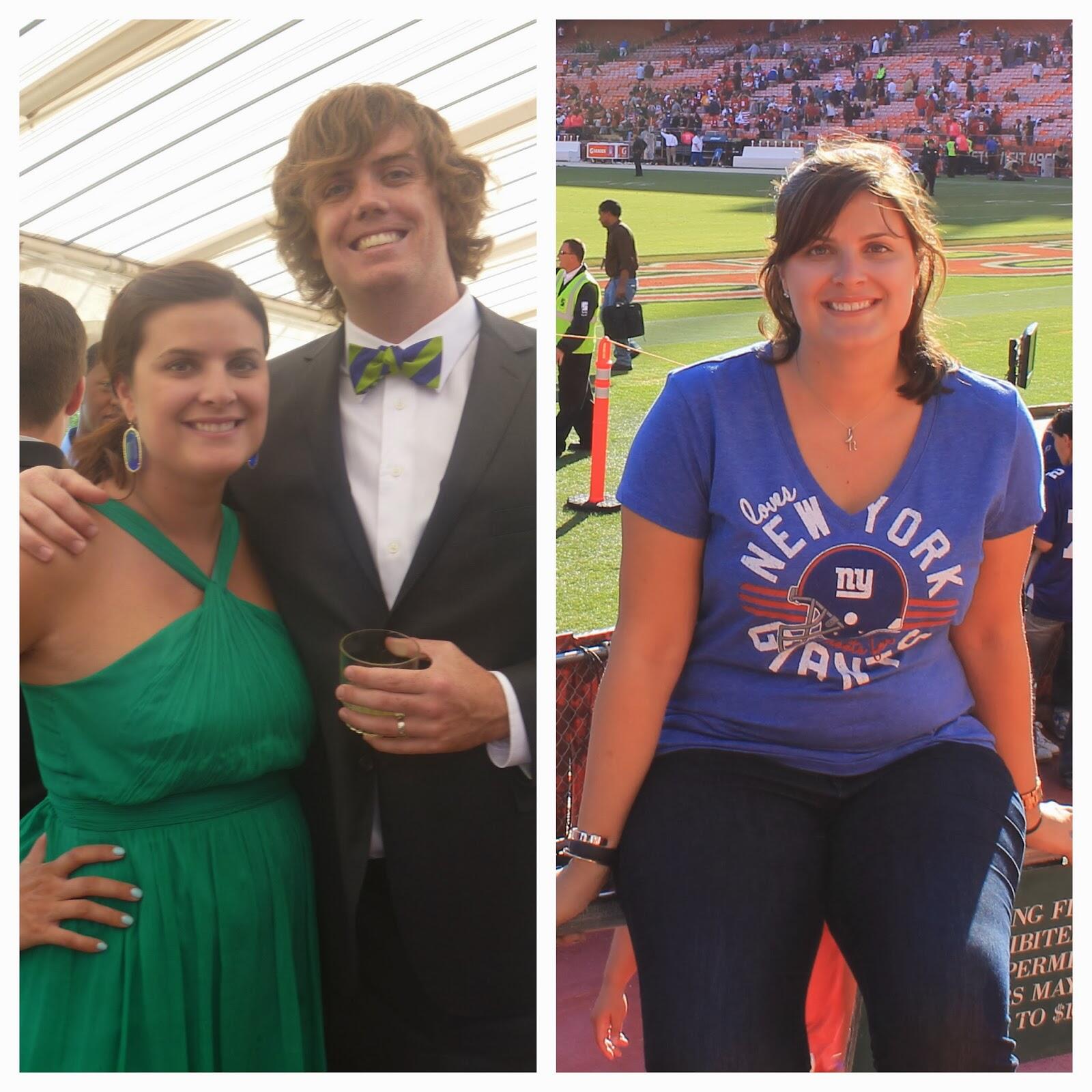 Today I want you to meet Elisabeth from
Headbands & Bagels
.  Elisabeth is a New Yorker to the nth degree, but because of her job, she found herself living in the beautiful (seasonless) Southern California.  With our single digit temperatures, I have to say I am pretty jealous!  She refuses to give up her New Yorker mentality, and as the seasons change she will lament how she is missing them.  She is obsessed with all things preppy, and her closet is filled with J.Crew, Ann Taylor, Kate Spade and Anthrolopogie.  (See I knew you would like her already!)  She loves sports, and she is definitely one of the guys, as she relates to Robin Scherbatsky from
How I Met Your Mother
and Jenny MacArthur from the League – one of the boys, but not losing her identity as a fun and cool woman.  Make sure you stop by and say hello to
Elisabeth
!  She is also doing an interview of me tomorrow, so make sure you stop by again to check that out.  She is definitely an everyday read that I'm sure you'll love!