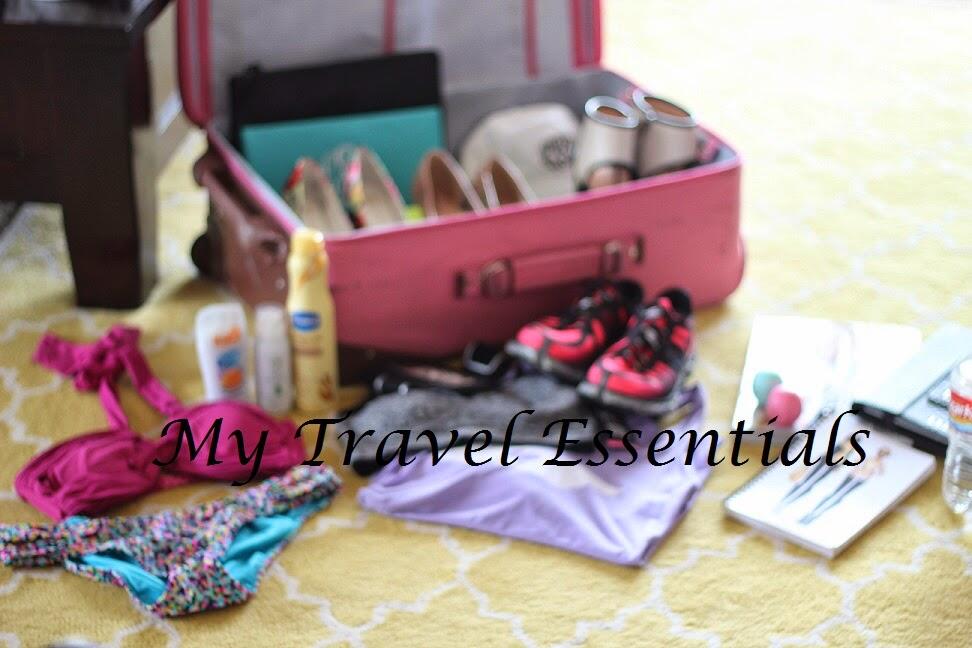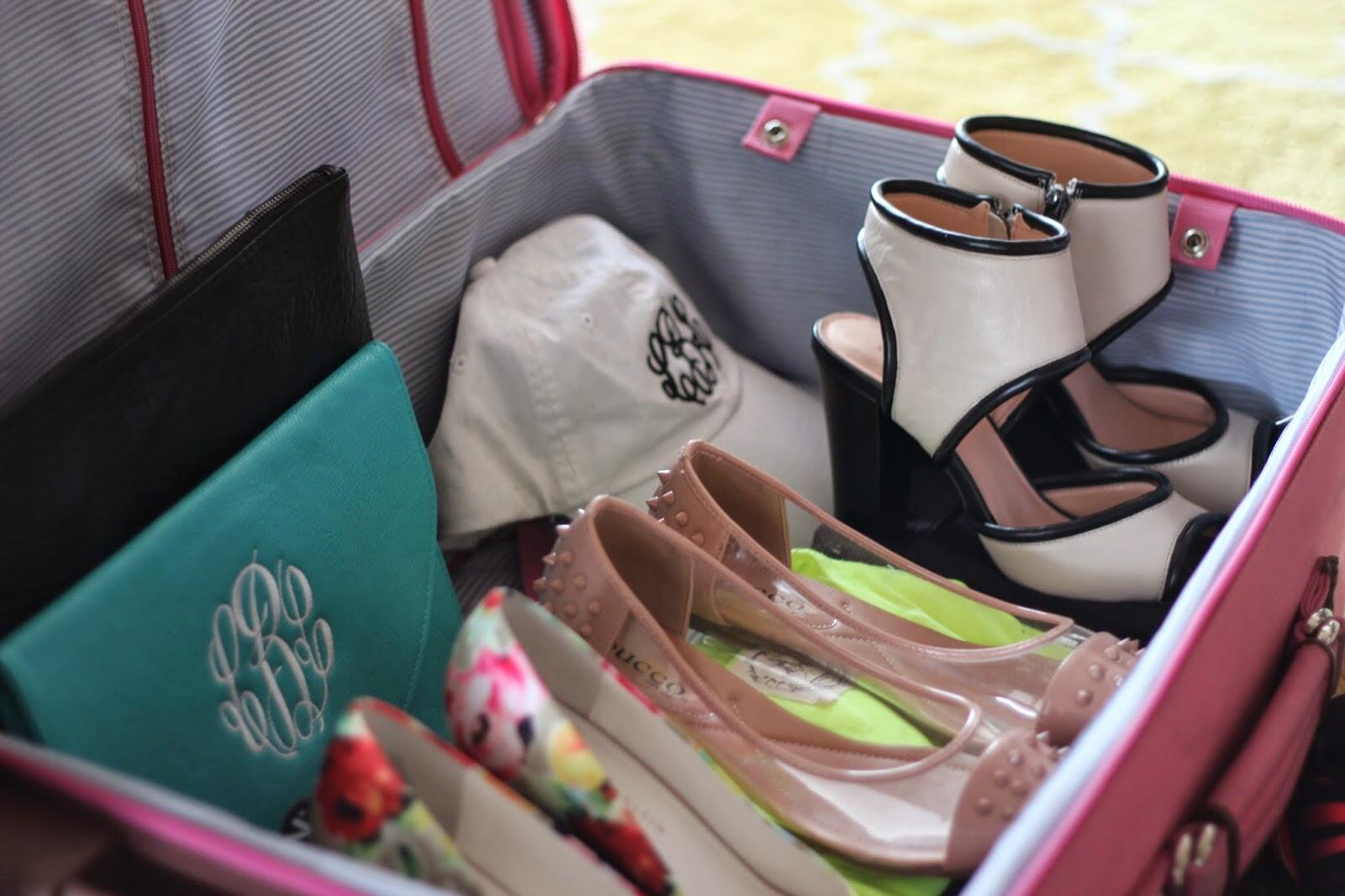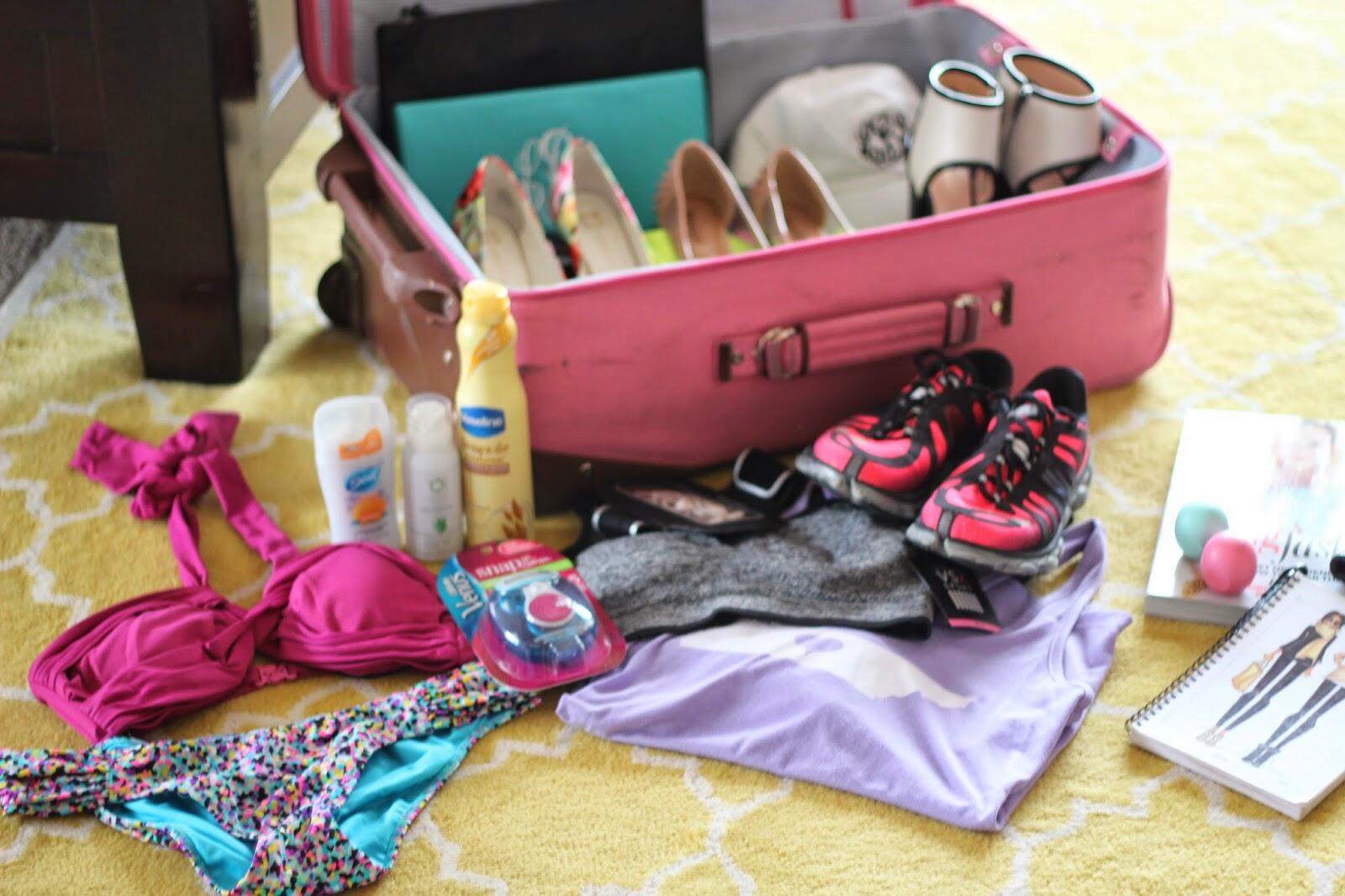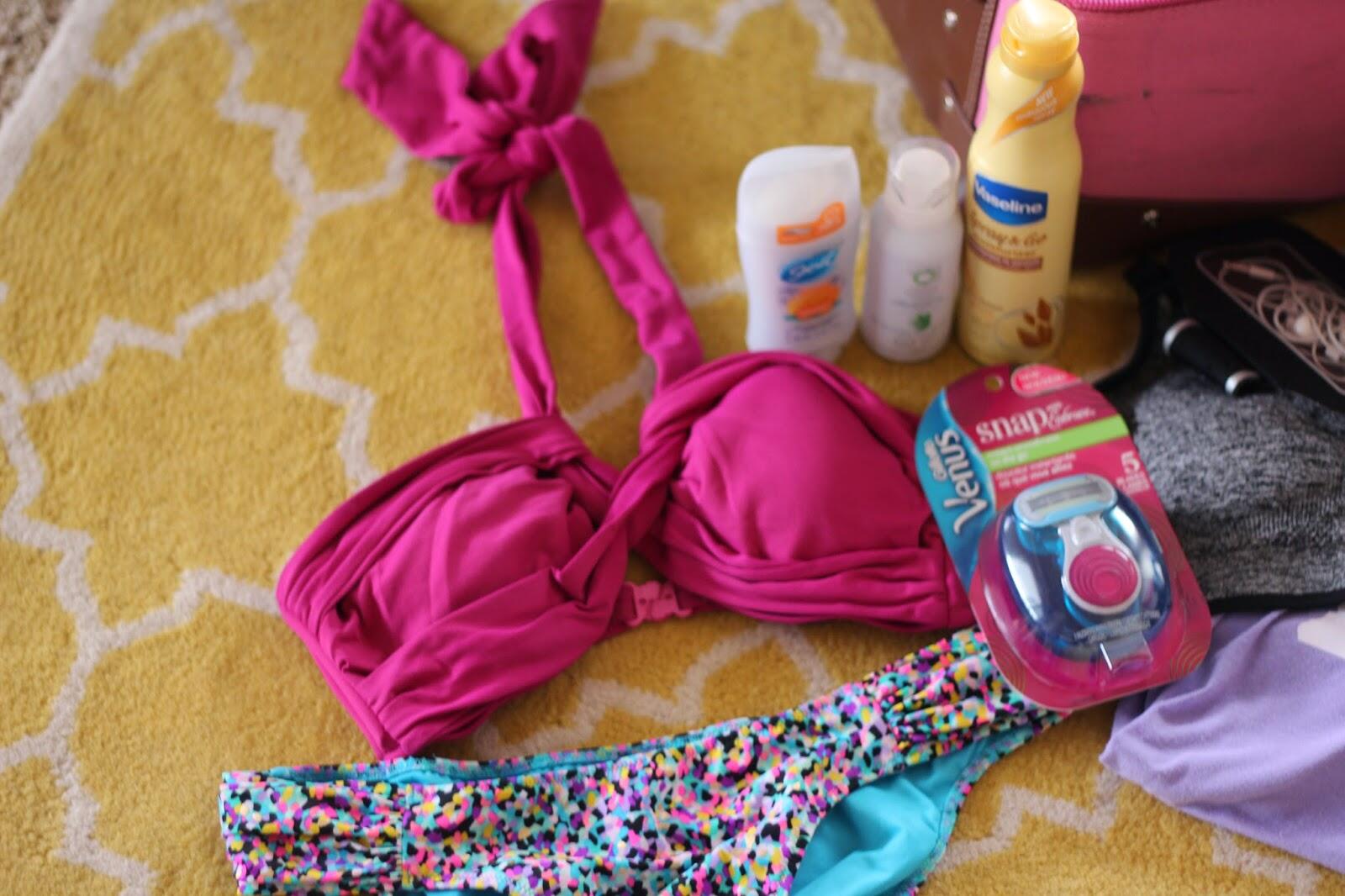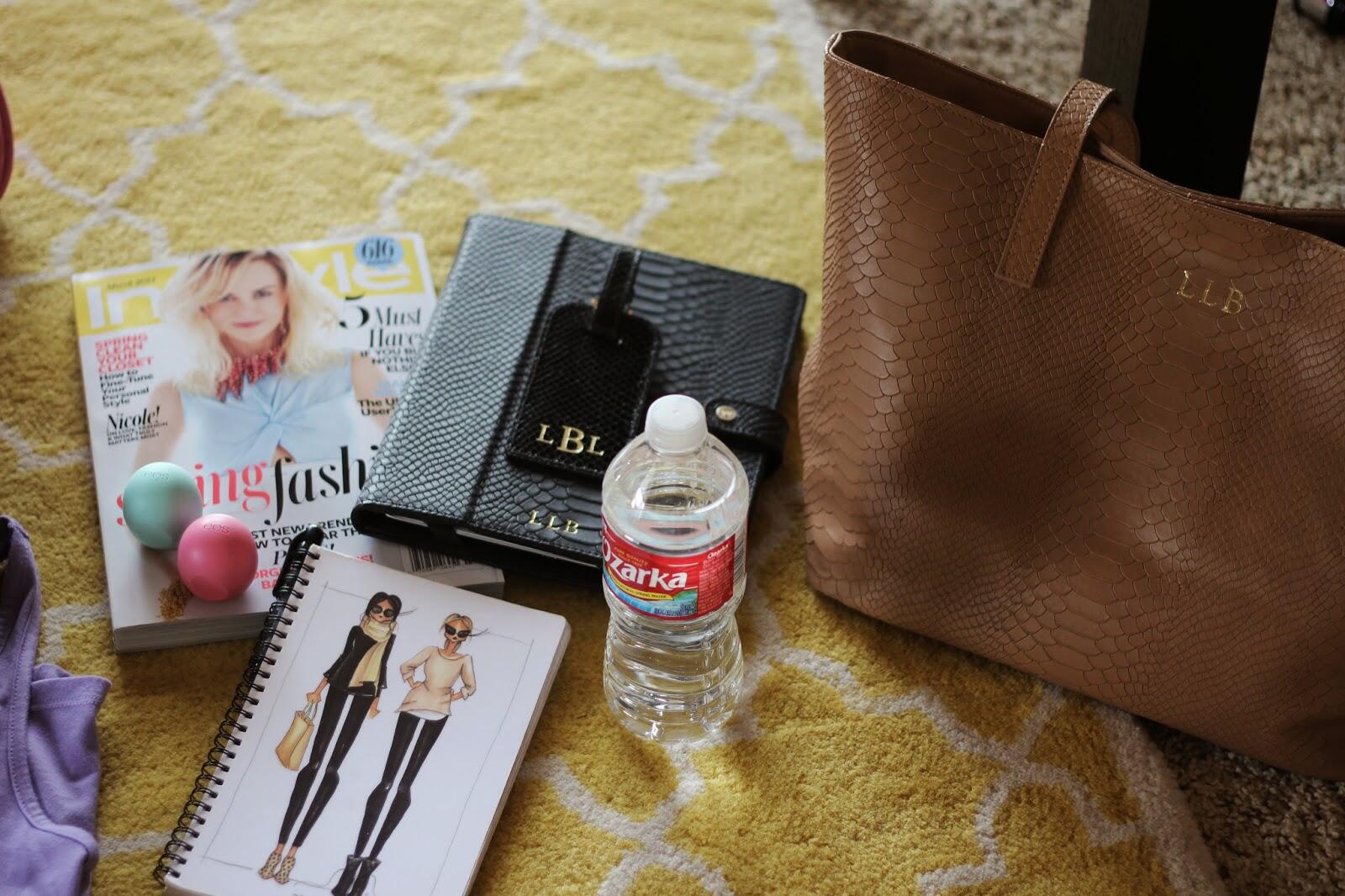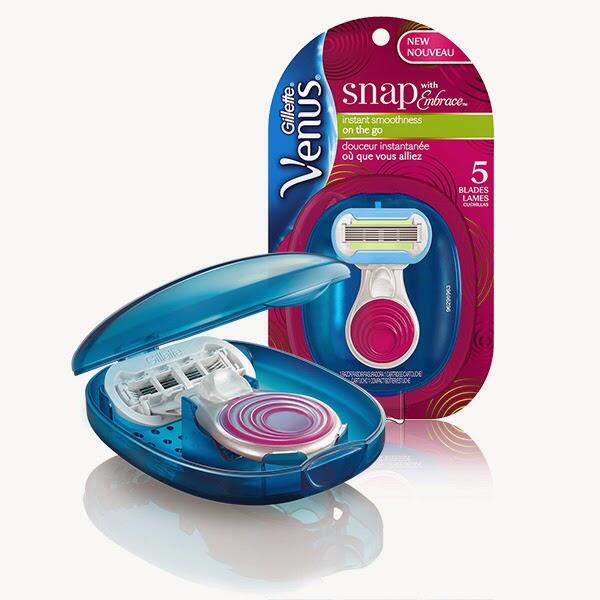 Within the next month Shane and I are going to take a little roadtrip just for a short weekend getaway.  His birthday is coming up in April, so we thought it would be the perfect break to getaway (and take a little break from school.)  Whether we are flying or roadtripping, there are lots of travel essentials that I alway pack.
I always start with my clothes, and I make sure to include a good variety – jeans, leggings, skirts, casual tops and blouses.  I always make sure I pack my workout clothing too.  You never know when you will find time to squeeze in a workout, so I like to have all my gear just in case.  I also like to pack a hat and a variety of shoes – tennis shoes, pumps, sandals and flats.  You can never be too prepared.  It's also good to have a few different varieties of bags also – a tote, crossbody and a clutch.  I try not to go overboard, but I hate when I go out of town and realize I forgot something so I would rather have too much than not enough.  Make sure you pack a few dressier items just in case something comes up.
No matter if it's the dead of winter or the sweltering summer, I also pack at least one bikini.  Even if it's winter, who knows if you will end up staying somewhere with an indoor pool or hot tub, so this is always a must.  After all of the clothing and accessories, I make sure I pack all of my beauty essentials.  I love trying to get travel sized items just in case I'm flying and also to make sure that I have plenty of room in my suitcase.  It doesn't take much for me to fill it to the brim!  One of my favorite new beauty items is my new 
Venus Snap Razor from Target
.  I have been using the Venus razor since high school, and it is still the only kind of razor I will buy…until I find an even better alternative –
the Venus Snap
.  It is just like the regular Venus razor, but it has a mini handle and a cute compact case to store it in.  It still has the water activated ribbon for smoothness, the Venus Embrace blades, and the mini handle is just as easy to grip.  It is the perfect compact size for on the go to throw in your gym bag, your suitcase, your purse – bascially anywhere.  What travel essentials are a must for you?
I was selected for this opportunity as a member of Clever Girls Collective and the content and opinions expressed here are all my own.