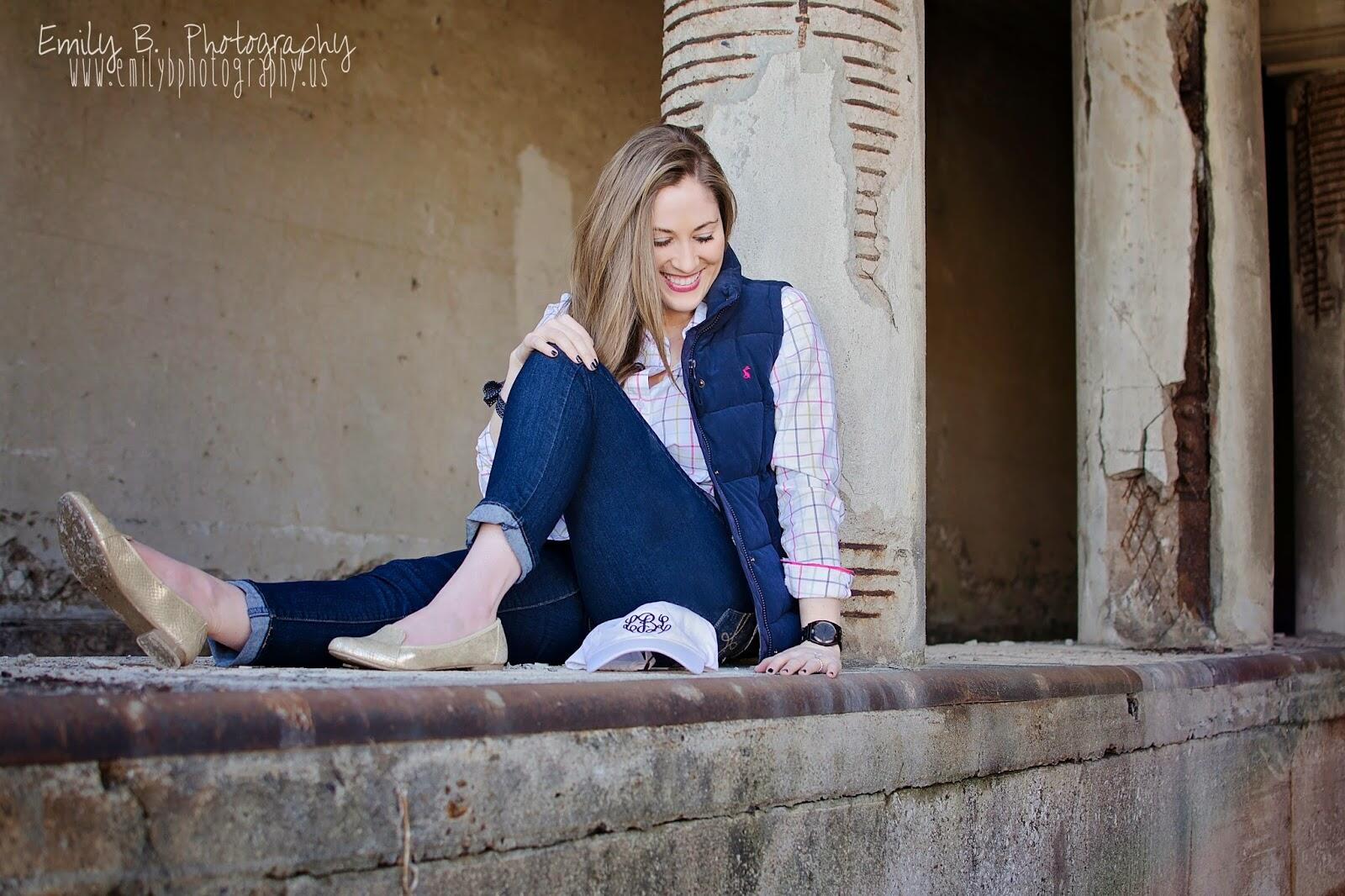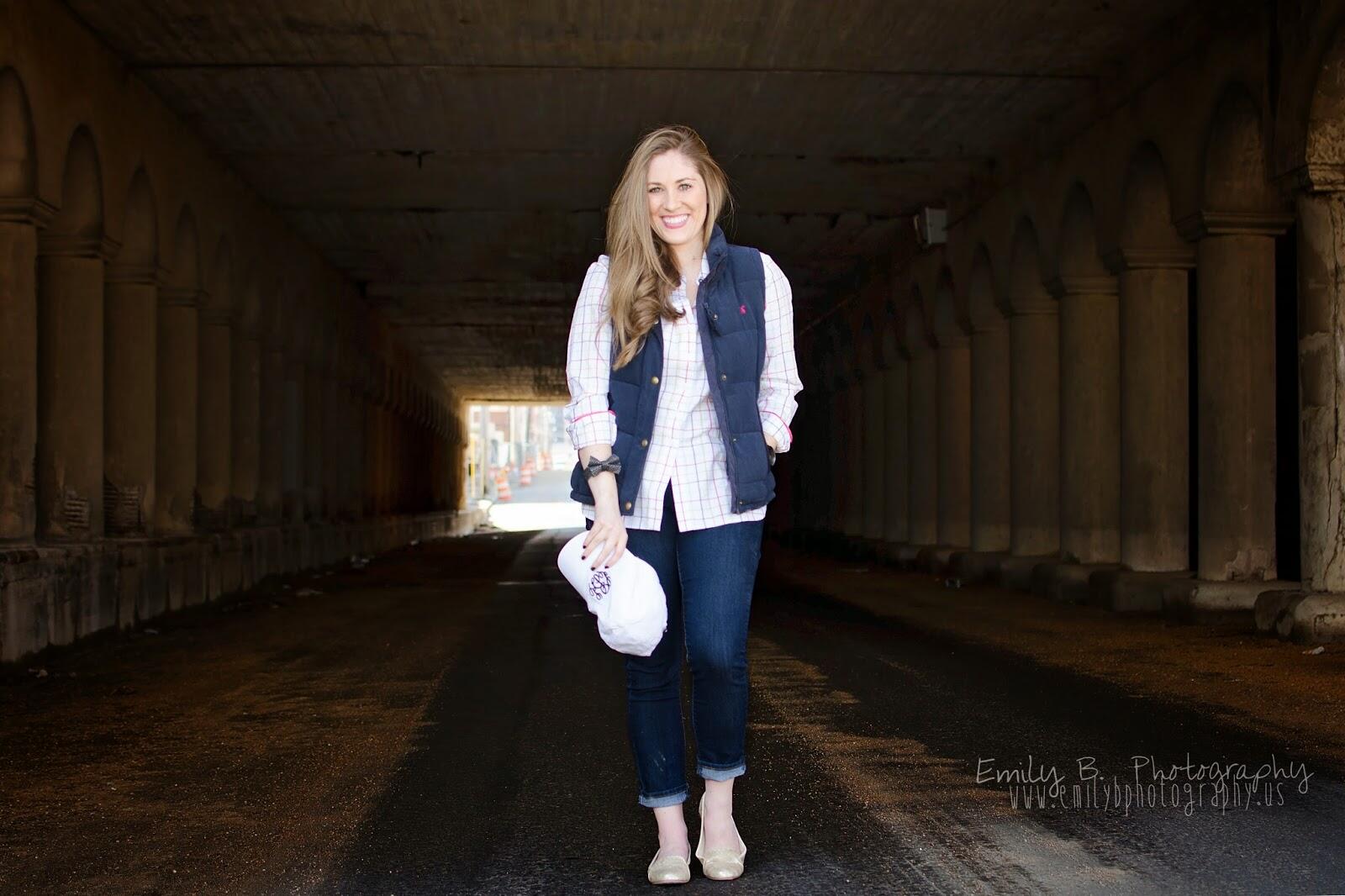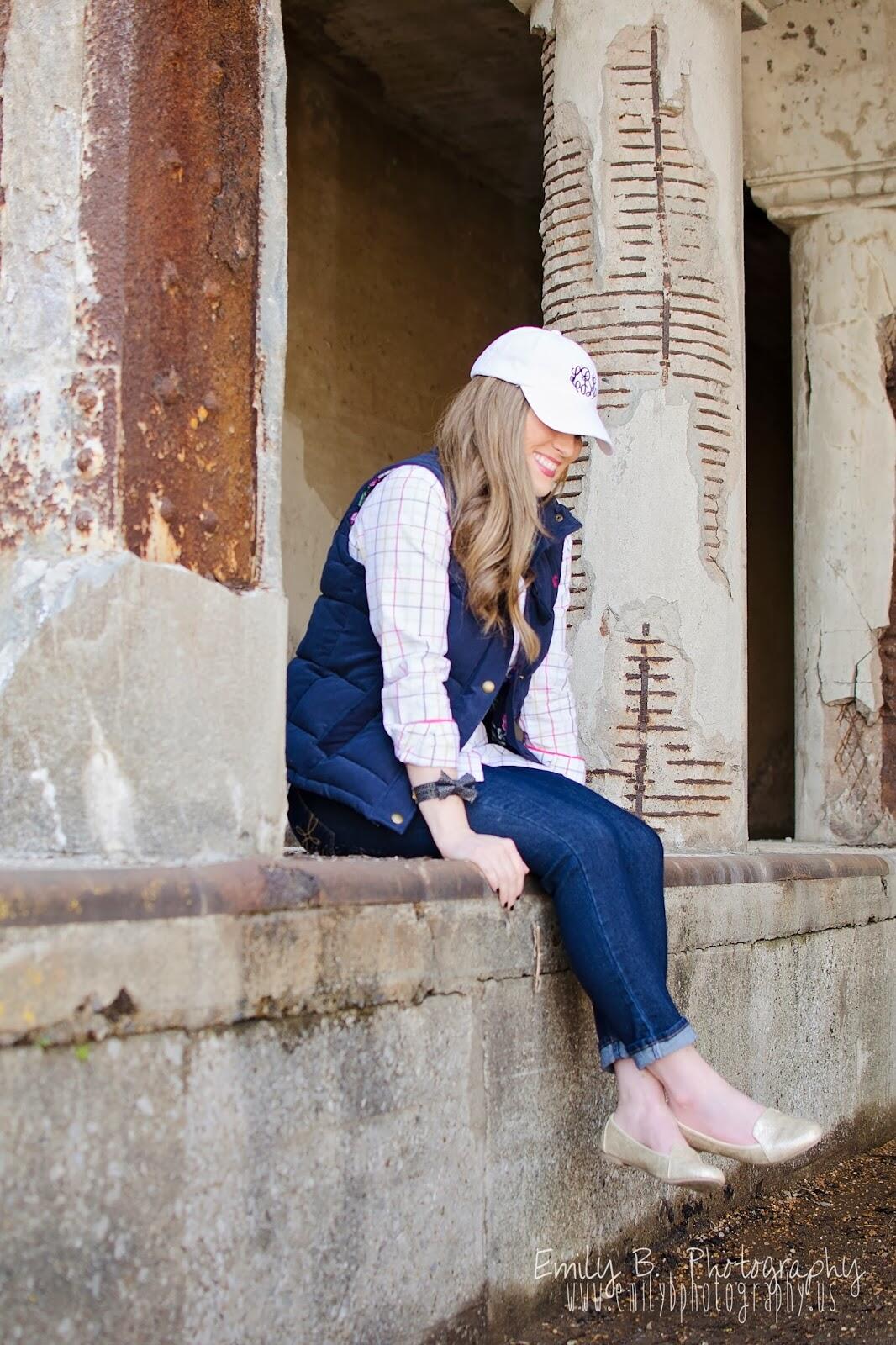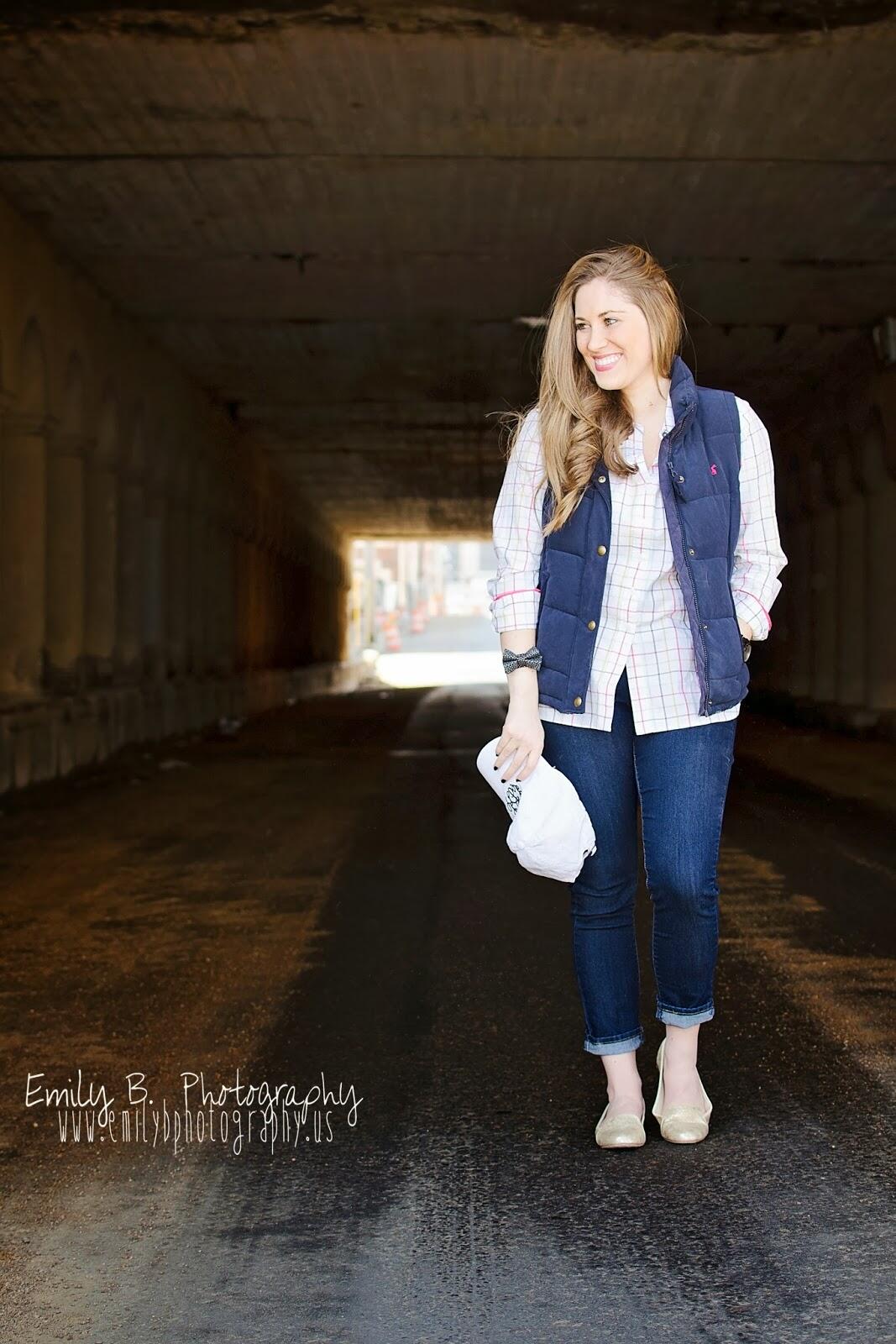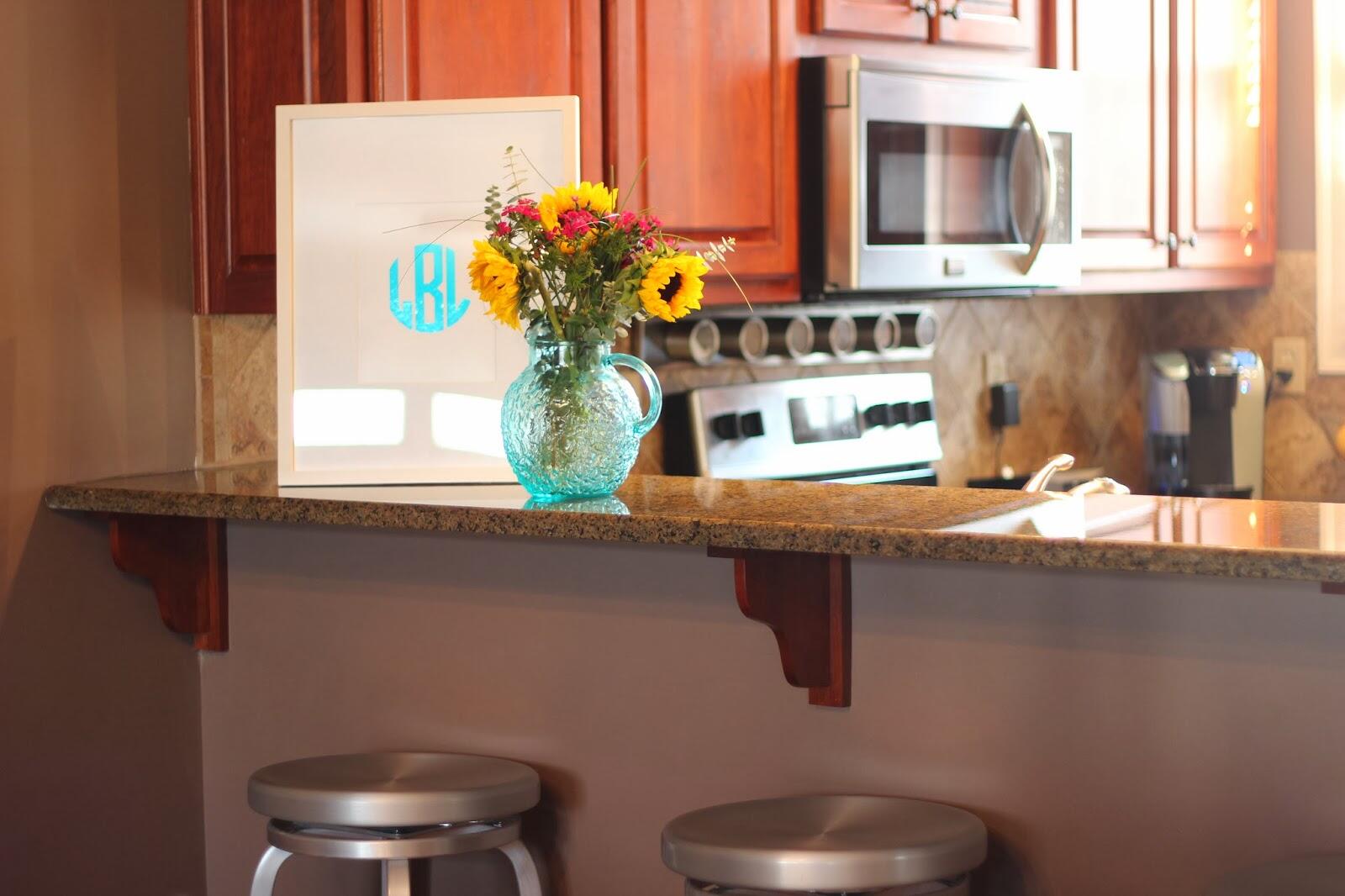 I hope everyone had a great weekend!  Our snow and ice finally melted, and it was a beautiful Friday and Saturday.  Shane and I went for a quick golf cart ride Friday night when I got home from work and then we headed to Gus' Fried Chicken.  They seriously have the best chicken I have ever had, and we eat plenty of fried chicken in Memphis.  If you're ever in the area, I definitely recommend it.  They normally have a little bit of a wait, but it is well worth it.  The chicken has just enough spiciness to it, and the slaw has a little bit of sugar in it.  So good!  Saturday was 70 degrees and was even more beautiful.  I went and bought from fresh flowers, straightened up the house and did a little spring decorating with my new print from
All Things Pretty
.  My blogger friend
Amanda
sent it to me, and it matches all the turquoise in my kitchen perfectly!  I also couldn't resist putting out my Bath & Body Works summer beach scented candles.
I'm not normally so preppy, but I have been loving vests and hats lately – espcially ones with girly touches.  Put those 2 together, and you have such a cute and fun look.  It was a little windy at night, so this casual outfit was perfect to run errands in, but it still felt pulled together.  I love the little details like the
bright colored plaid on the top
, the
floral on the inside of the vest
, the
bow bracelet
and the
gold flats
.  Not only are the flats cute, they're also really comfortable.  For sizing, they only come in whole sizes, so I sized down and got a 6.  The slipper style like I am wearing above is my new favorite style of theirs.  Lily's come in slippers, ballet flats and lily pads.  They also come in a great assortment of colors and designs.  You're in luck today because I have teamed up with Lily's to giveaway 1 pair of each style to a different winner.  That's 1 pair of shoes for 3 different winners.  What is your favorite style and color?  To enter, just use the rafflecopter widget below.  Good luck!