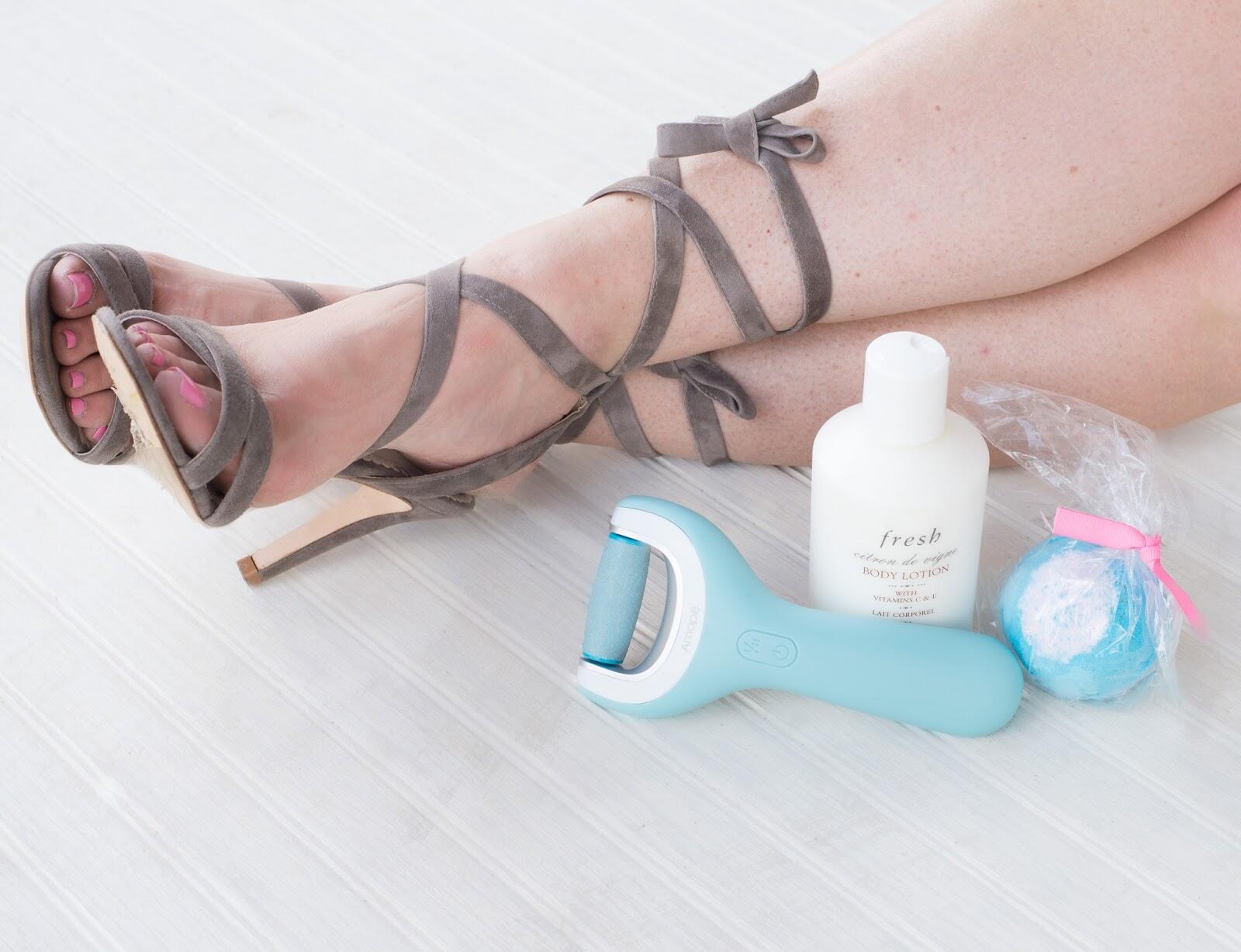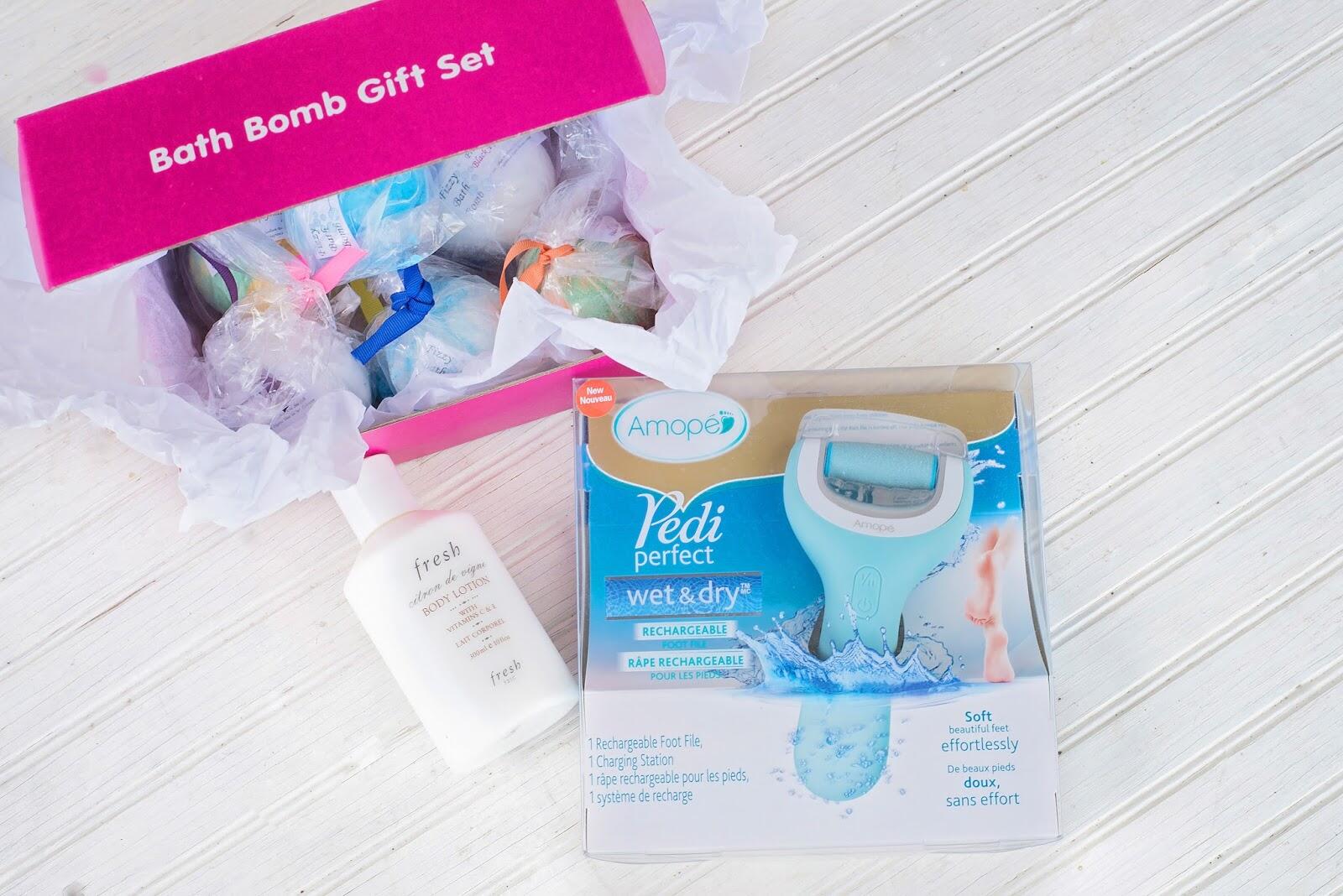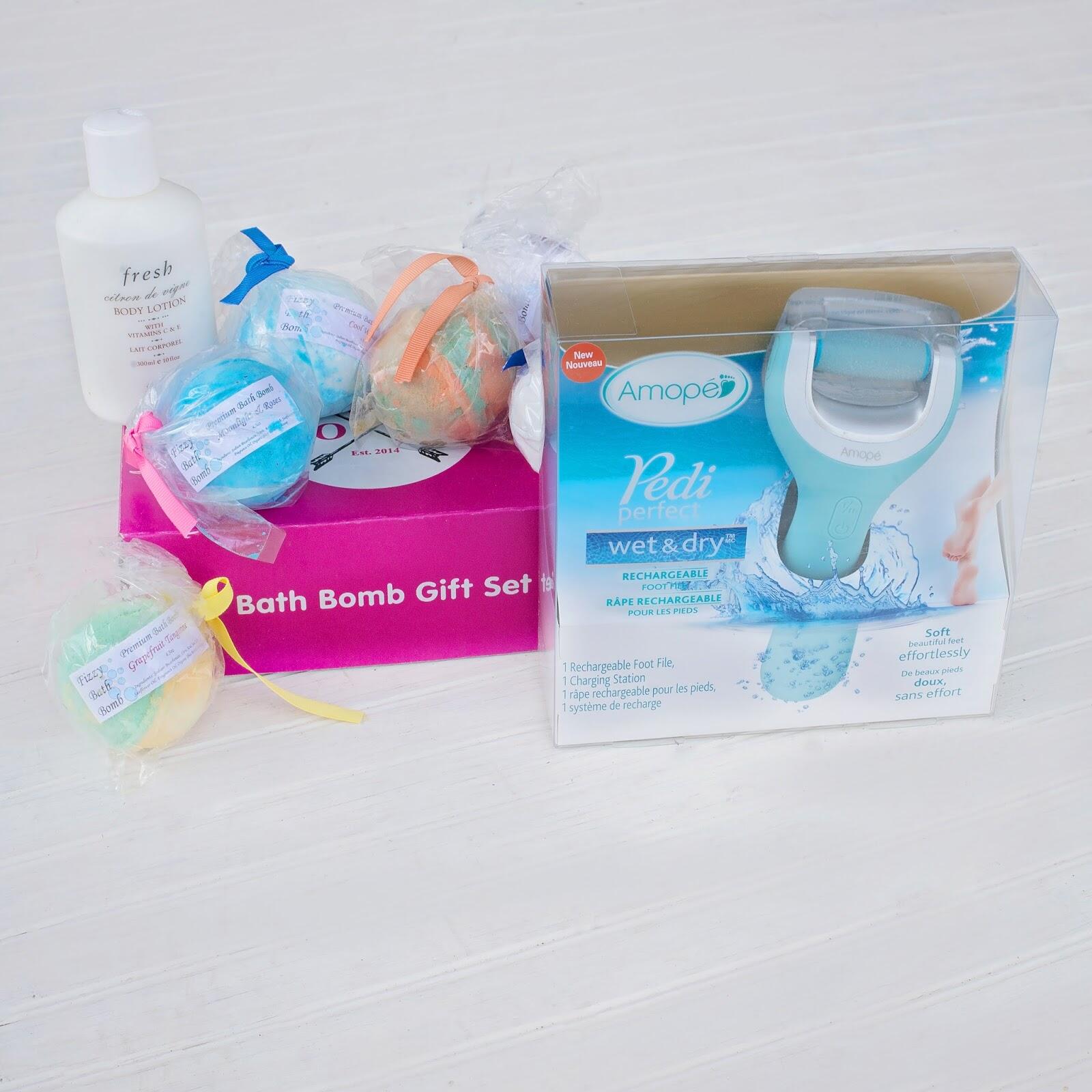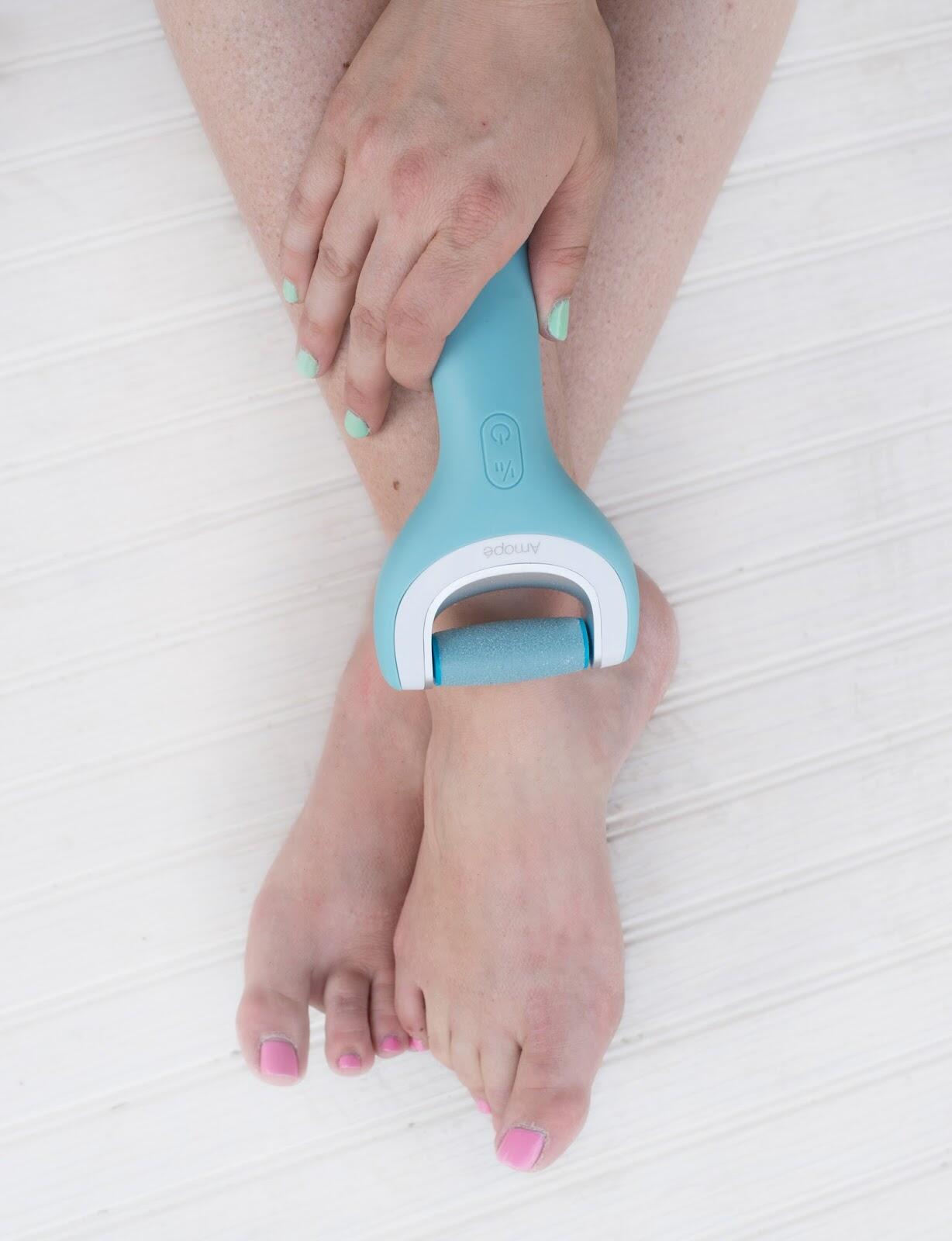 You all know I love my high heels. And it's starting to show. My feet y'all. We (as busy moms, busy wives or even busy students) spend all our time taking care of everyone else, and we rarely take time for ourselves anymore. And that includes time for manis and pedis. It used to be nothing at all to drive an hour to go get a mani and pedi once a week after work or even on the weekend. Having a toddler now, that NEVER happens anymore! It's rush rush rush everywhere. In between my pedicures that I can only squeeze in once a month at the very most, I have recently started using
Amopé™
.
Amopé™ Pedi Perfect Wet & Dry Rechargeable Foot File
is a cordless electric foot file, and the word Amopé™ actually
translates to love my feet in Portuguese.
Beauty shouldn't just stop at the ankles or stop after sandal season. We should love our feet. We neglect our feet more than almost anything other body part. We subject them to the highest of heels, the hottest of summers and the coldest of winters, yet we rarely spend the time to help keep them soft and beautiful. This Mother's Day, show mom you love her by reminding her to take care of herself and her feet. I took the day off yesterday and actually had my own little spa day that included
Amopé™
, bath bombs and a polish change. It was just what I needed to re-engergize and refresh myself. And it cost much, much less than getting weekly pedicures! You can use Amopé™ while in the bath or shower, or you can use it dry also. I used it dry to buff callouses after using a homemade scrub, and then I even polished my toes. I finally feel like I'm almost ready for summer now.
Amopé™
would be the perfect gift to put in your Mother's Day gift basket. You can purchase it
here
, and don't forget to check out the coupons
here
where you can save up to $17.50 on Amopé™ products. Have you tried Amopé™ yet? What are you getting mom for Mother's Day?
This post was sponsored by Amopé™ as part of an influencer activation for the #AmopeCrowd and Socialstars™. I received complimentary products to facilitate my review, but all opinions are my own.