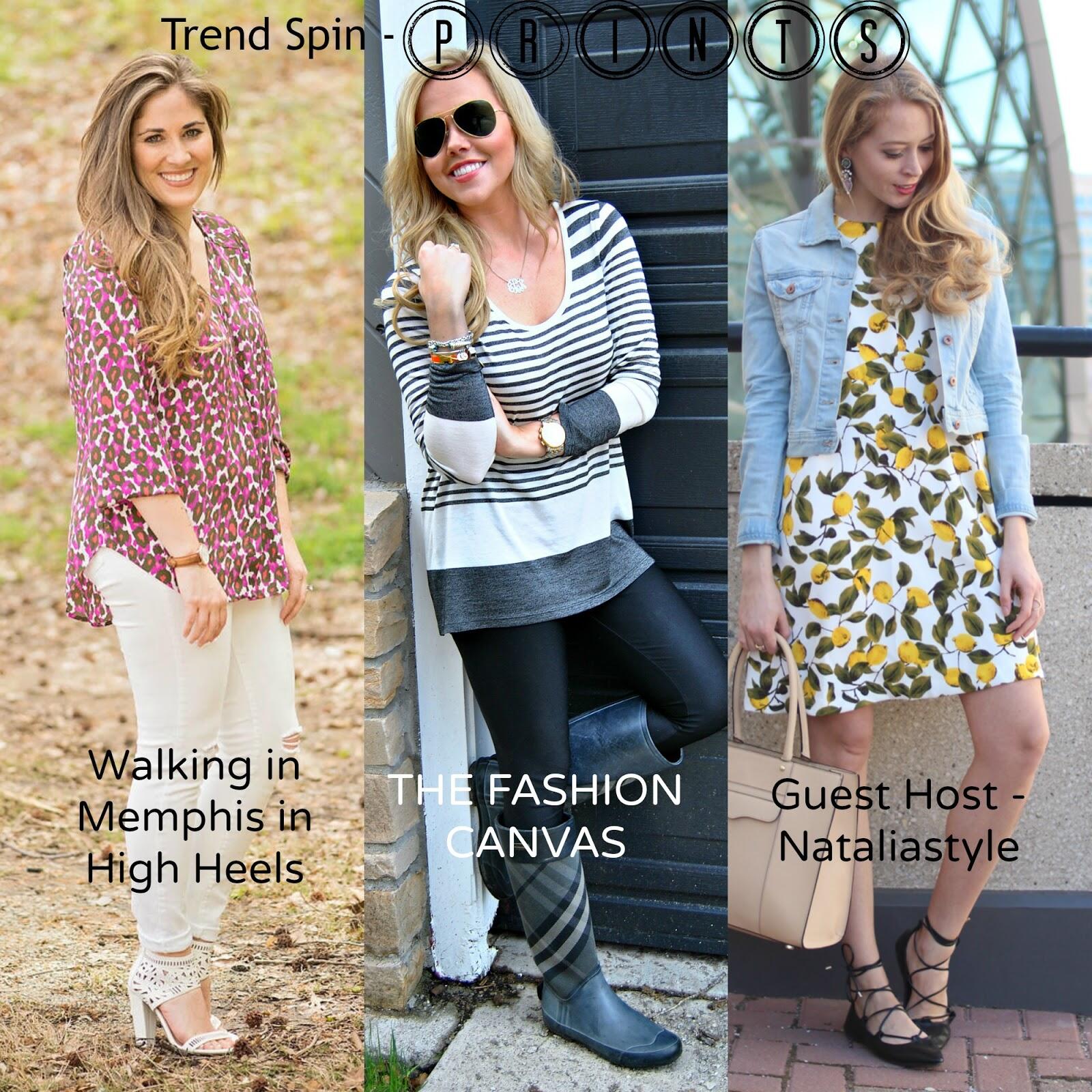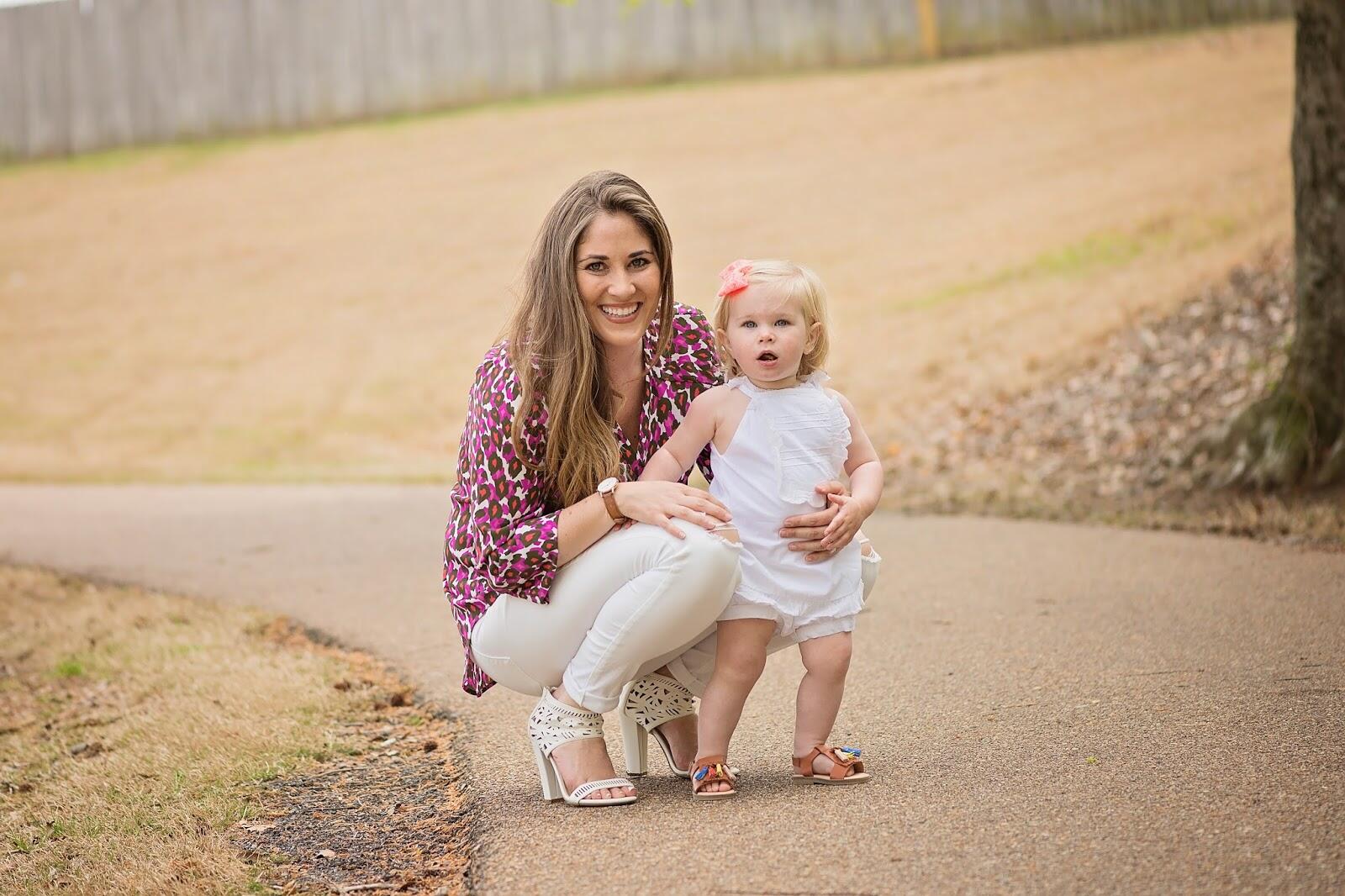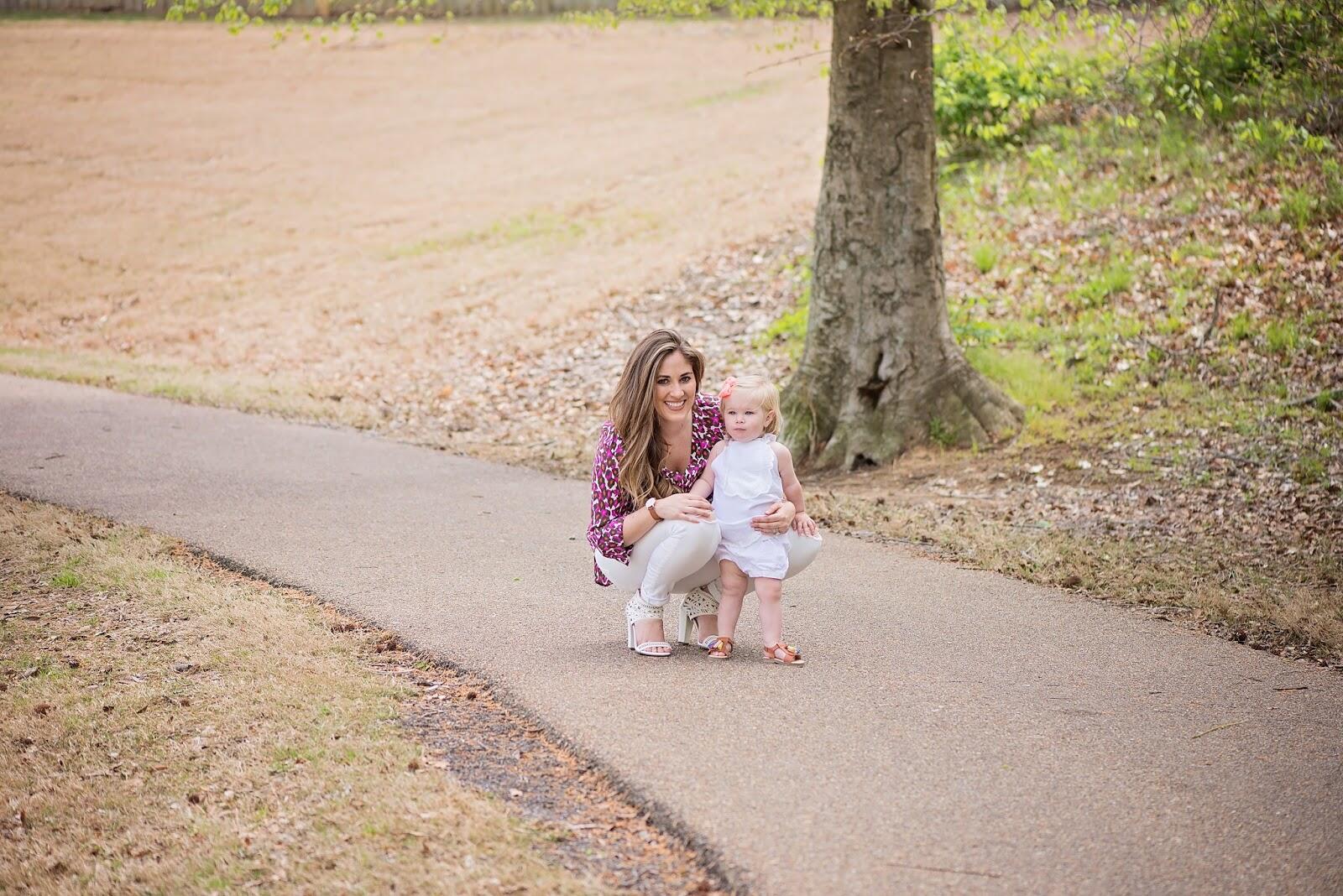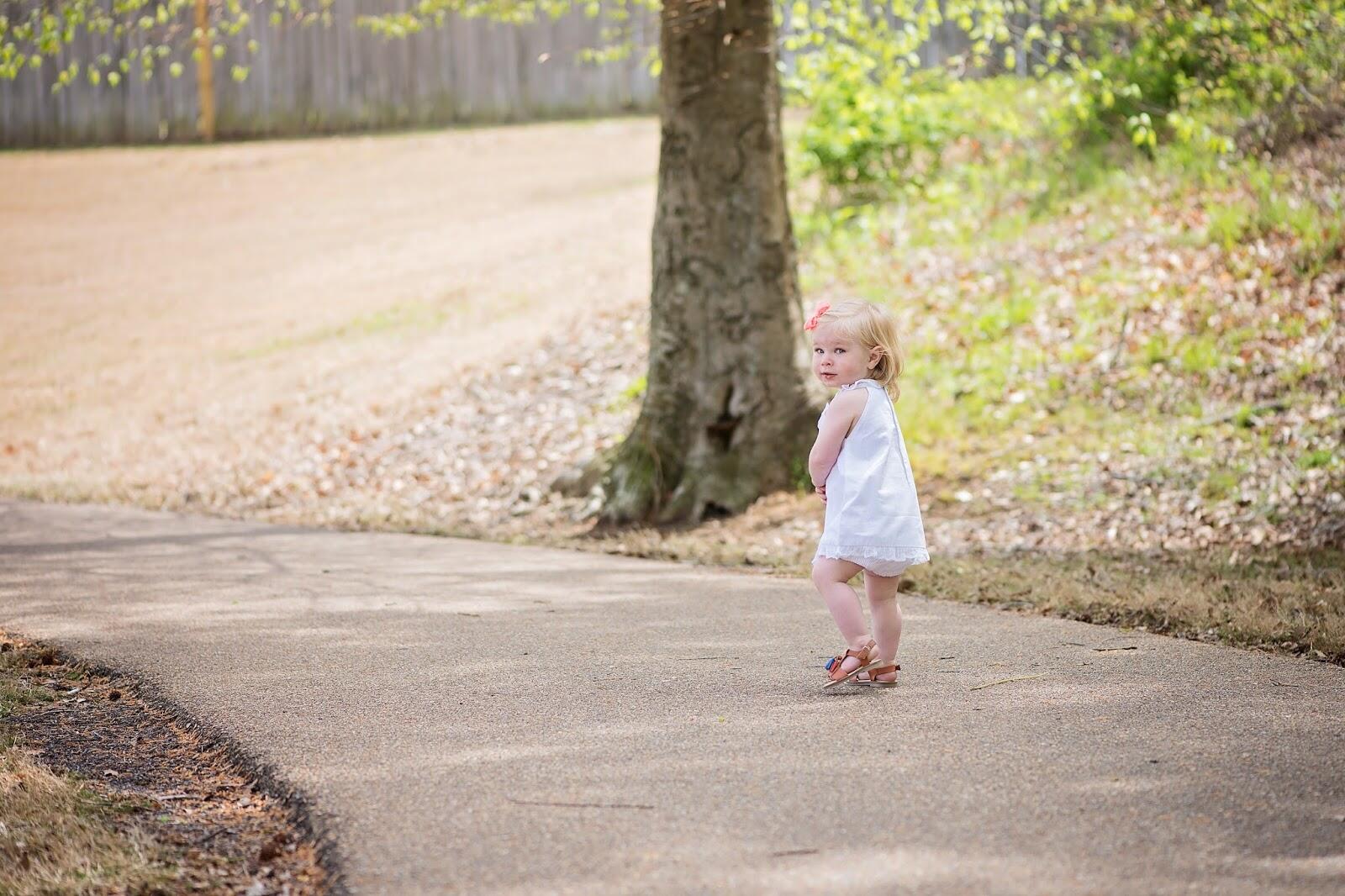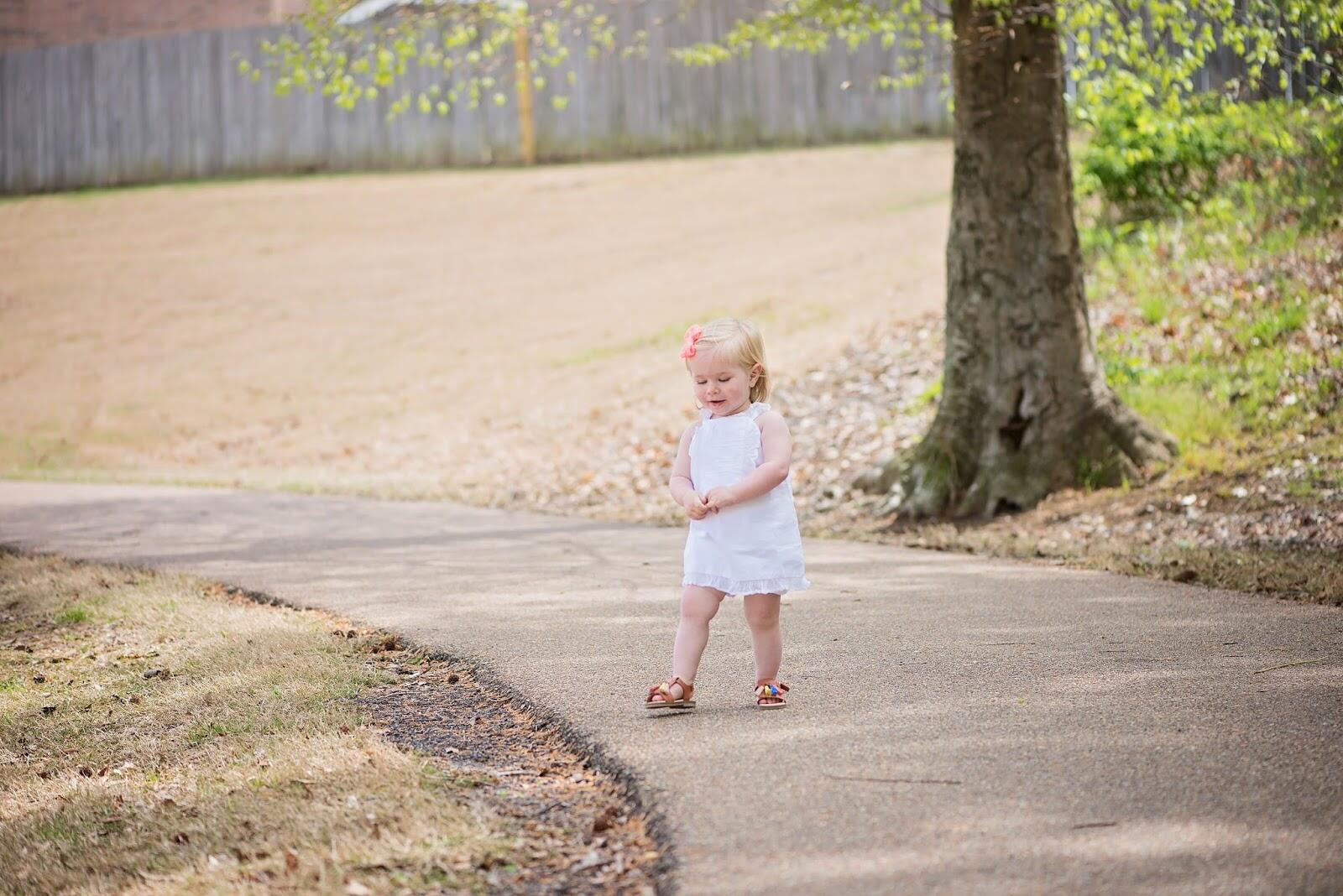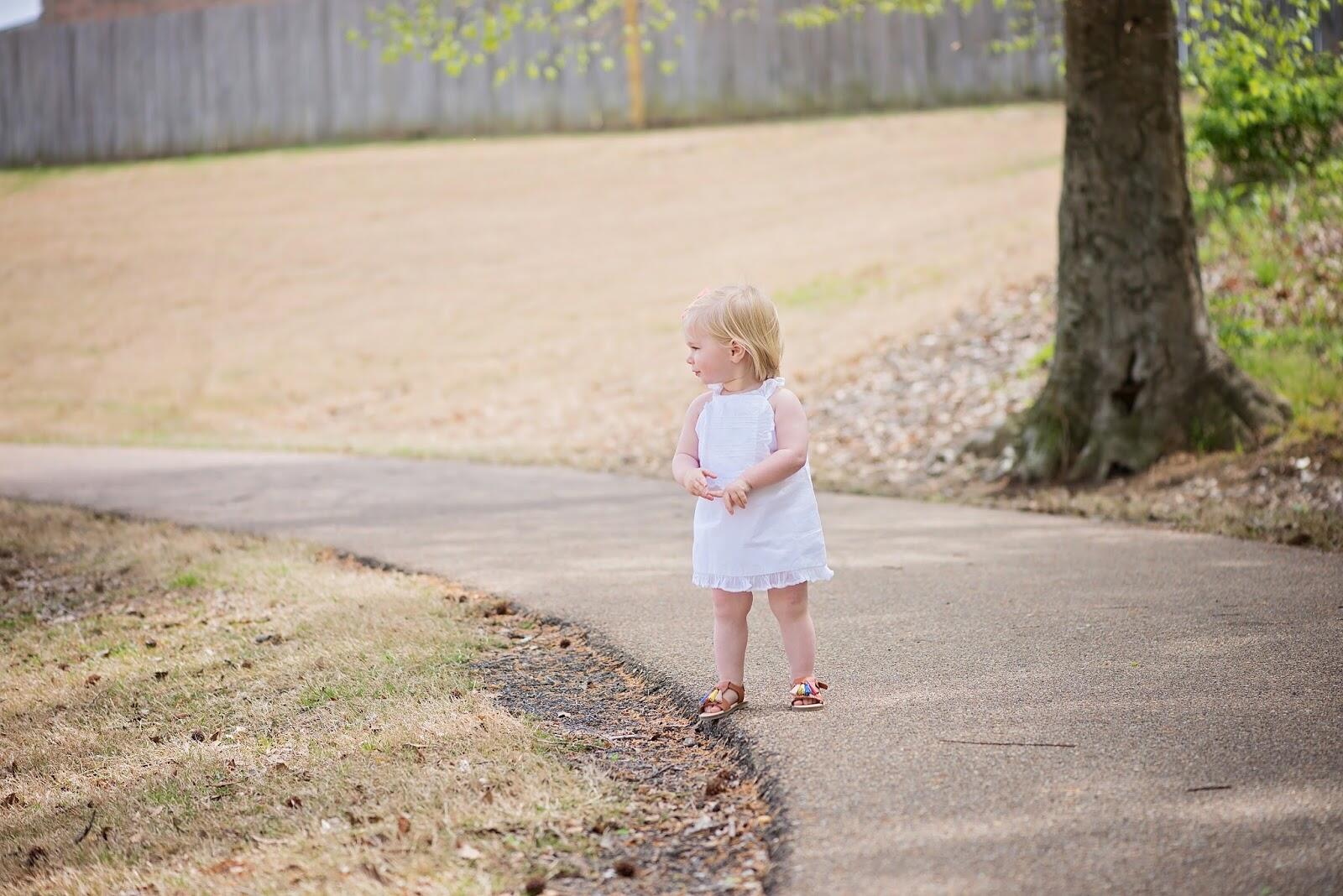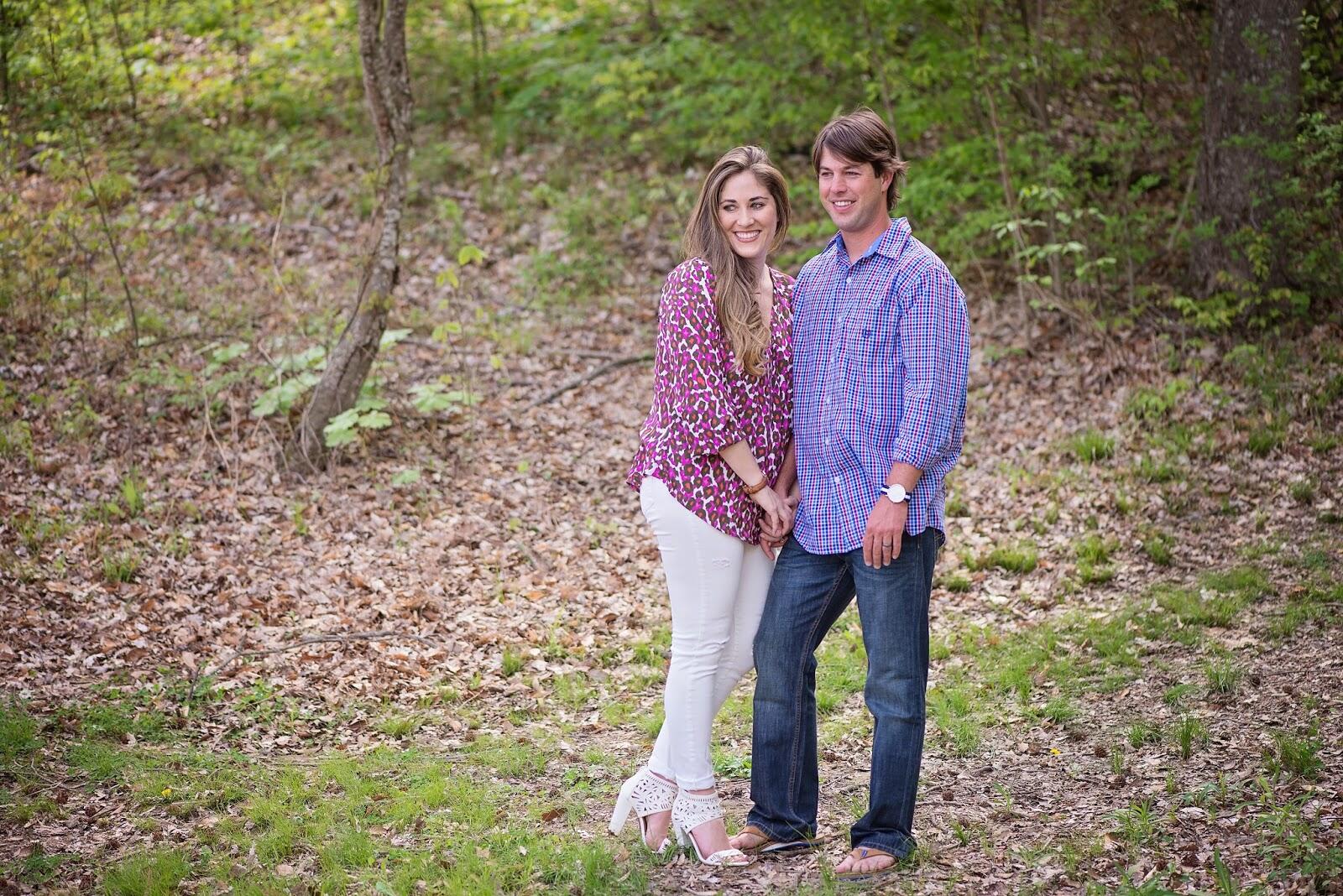 Thanks so much for stopping by today's Trend Spin Linkup! Today's theme is prints, and I'm wearing
the perfect animal print blouse
that only cost $19.99! With spring here, we have been getting outdoors a lot more, and we're so lucky to have 2 parks within walking distance. While I may not have walked around at the park in these heels for very long (let's be real yall, I keep sandals in my purse!), I did make sure to get some pictures while we were there.
It was still a little cool and windy this weekend, so I wore
this pretty blouse
with a fun, playful and bright animal print on it, but I paired it with white skinnies and sandals to make it more springtime appropriate. Shane wore
his favorite Levi's® jeans
. It doesn't matter what different stores and brands he tried on jeans from, Levi's® are always his favorite. I picked these up for him a couple weekends ago, and he actually said they were his new favorites. He usually gets the regular bootcut, but I picked up the slim bootcut this time, and I love the way they look on him much better.
Leighton coordinated with me (I'm not a big fan of anything too matchy-matchy!) and wore white with a little pop of neon. As with all things toddler, of course I brought her a change of clothes afterwards because we know what happens when a toddler comes in direct contact with grass, dirt and pb&j's. = ) I love that I have a
JCPenney
close to me and can easily shop there on my lunchbreak or online and get everything I need for the entire family. Whether you're looking for something casual or something dressy for church or work,
JCPenney
has some of the best pieces to choose from at great prices.
Now it's your turn to show us how you wear it. Come checkout the featured bloggers below, and linkup your favorite prints!
Featured Bloggers in Accessories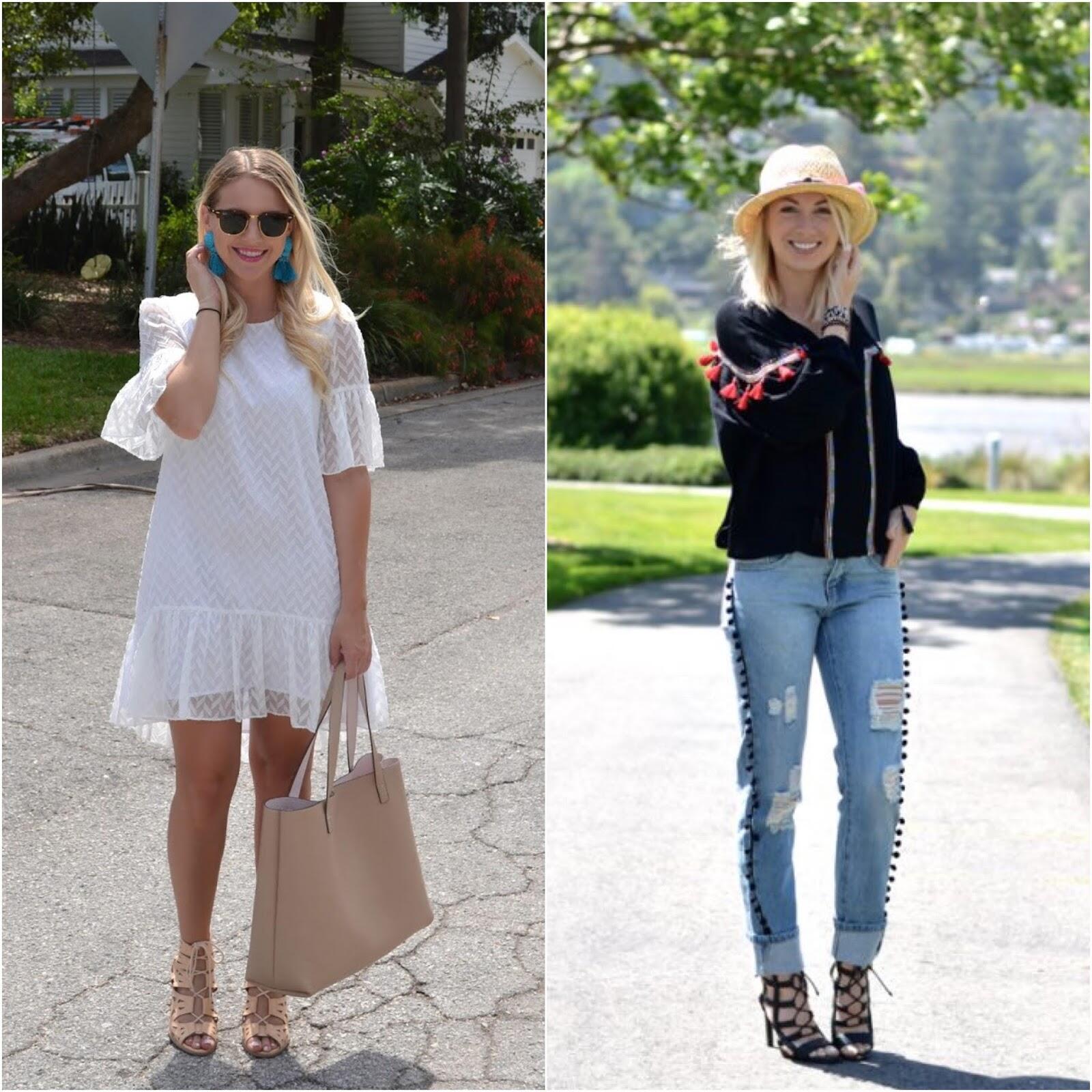 Next Tuesday is florals! All bloggers will be able to submit their post links via the inlinkz widget below every Tuesday at 8:00am CST with their take on our trend of the week. The linkup runs for 1 week. This allows bloggers to show off their personal style, find new followers and meet some great fashionistas! You will also have the chance to be featured on our blogs the following Tuesday! So grab the button
(
on my Trend Spin Linkup page
)
and link up. For all bloggers, we simply ask that you please follow your two hosts and your cohost of the week – myself,
The Fashion Canvas
and
Nataliastyle
(the first 3 links in the linkup), and provide a link to the Trend Spin Linkup in your post or add the button
here
to your blog. Don't forget to stop by
The Fashion Canvas
and
Nataliastyle
to see how she wore the trend today. See you next week for in your favorite prints!