This shop has been compensated by Collective Bias, Inc. and its advertiser. All opinions are mine alone. #PrepTheNest #CollectiveBias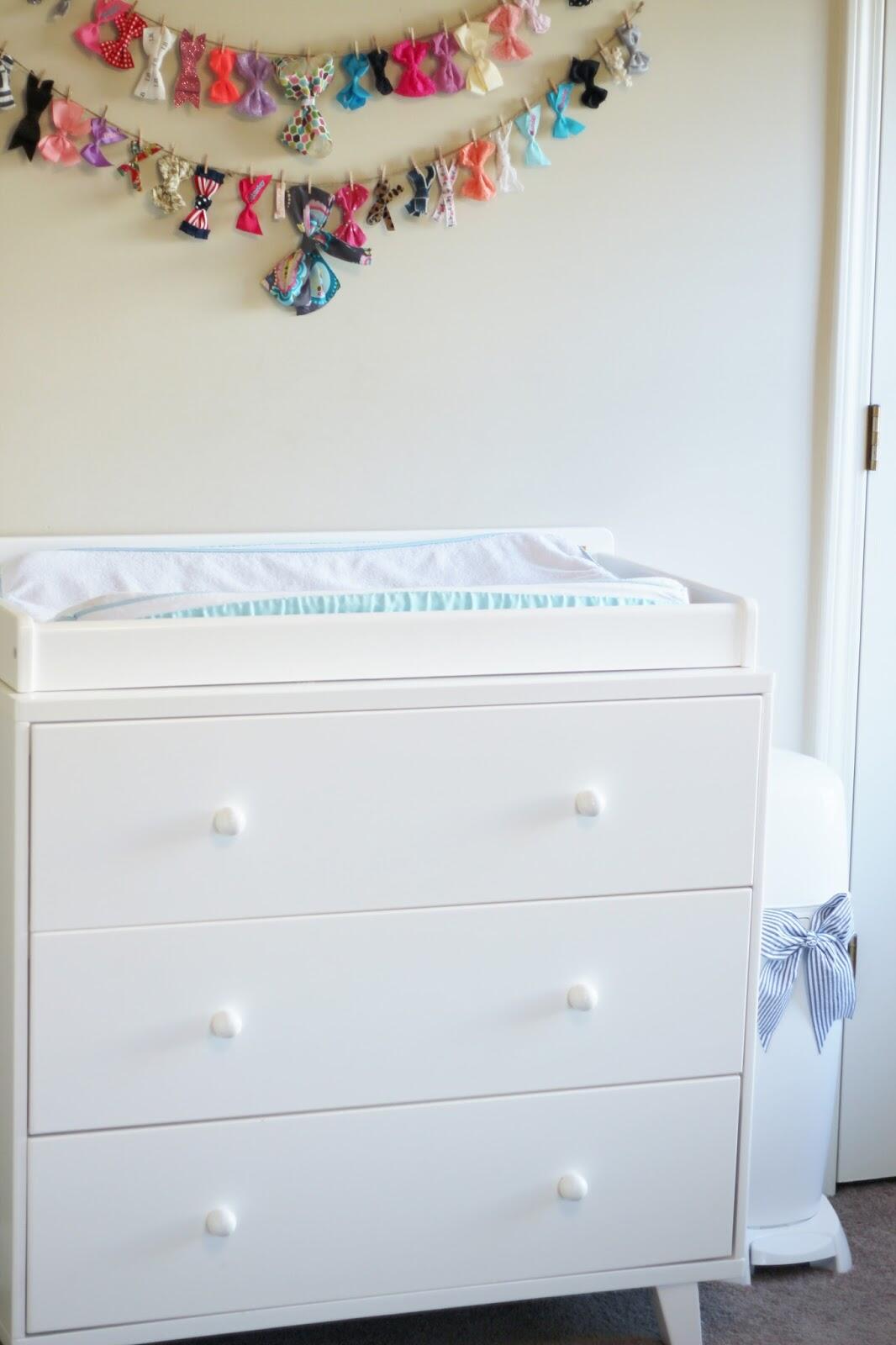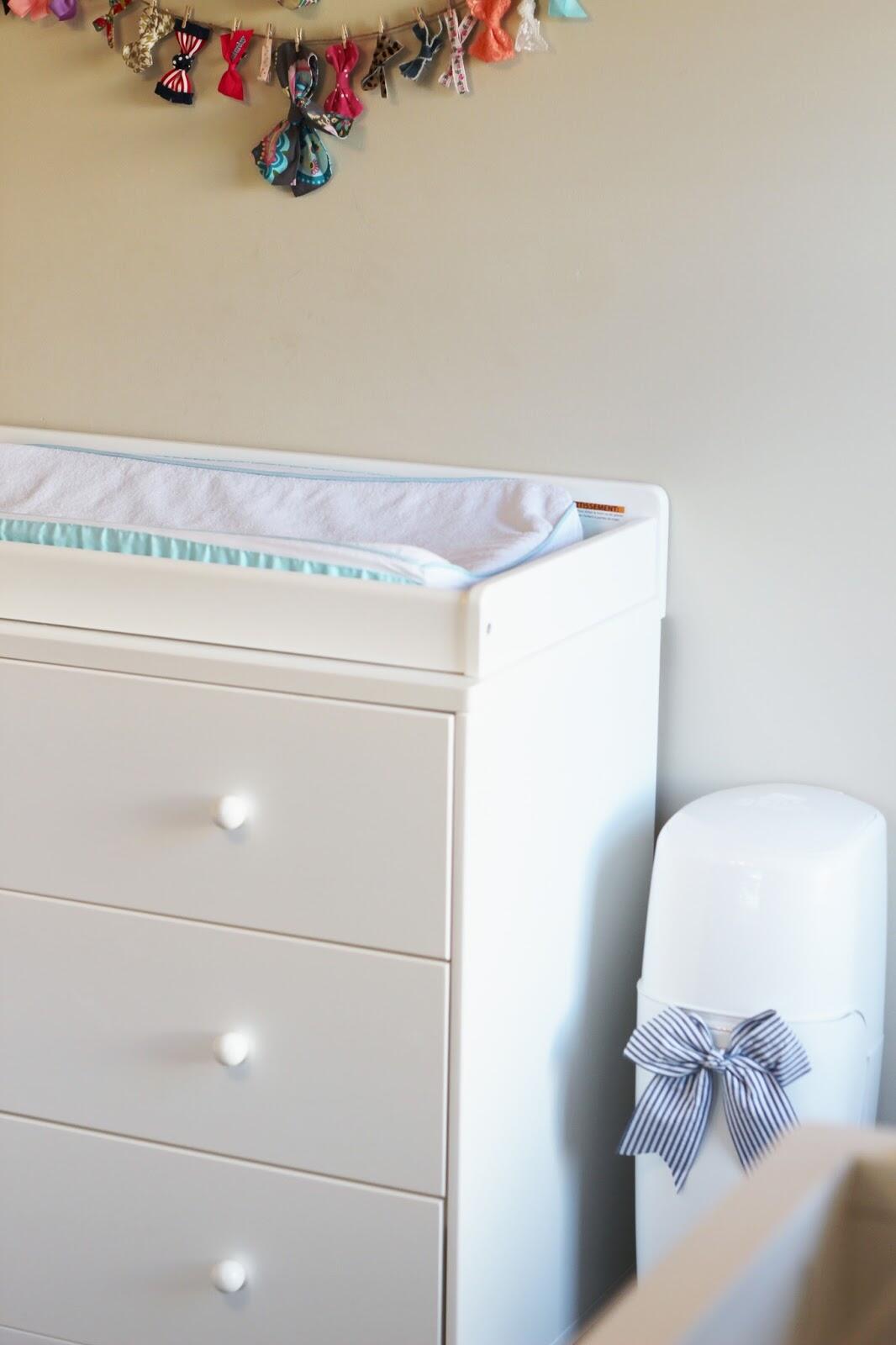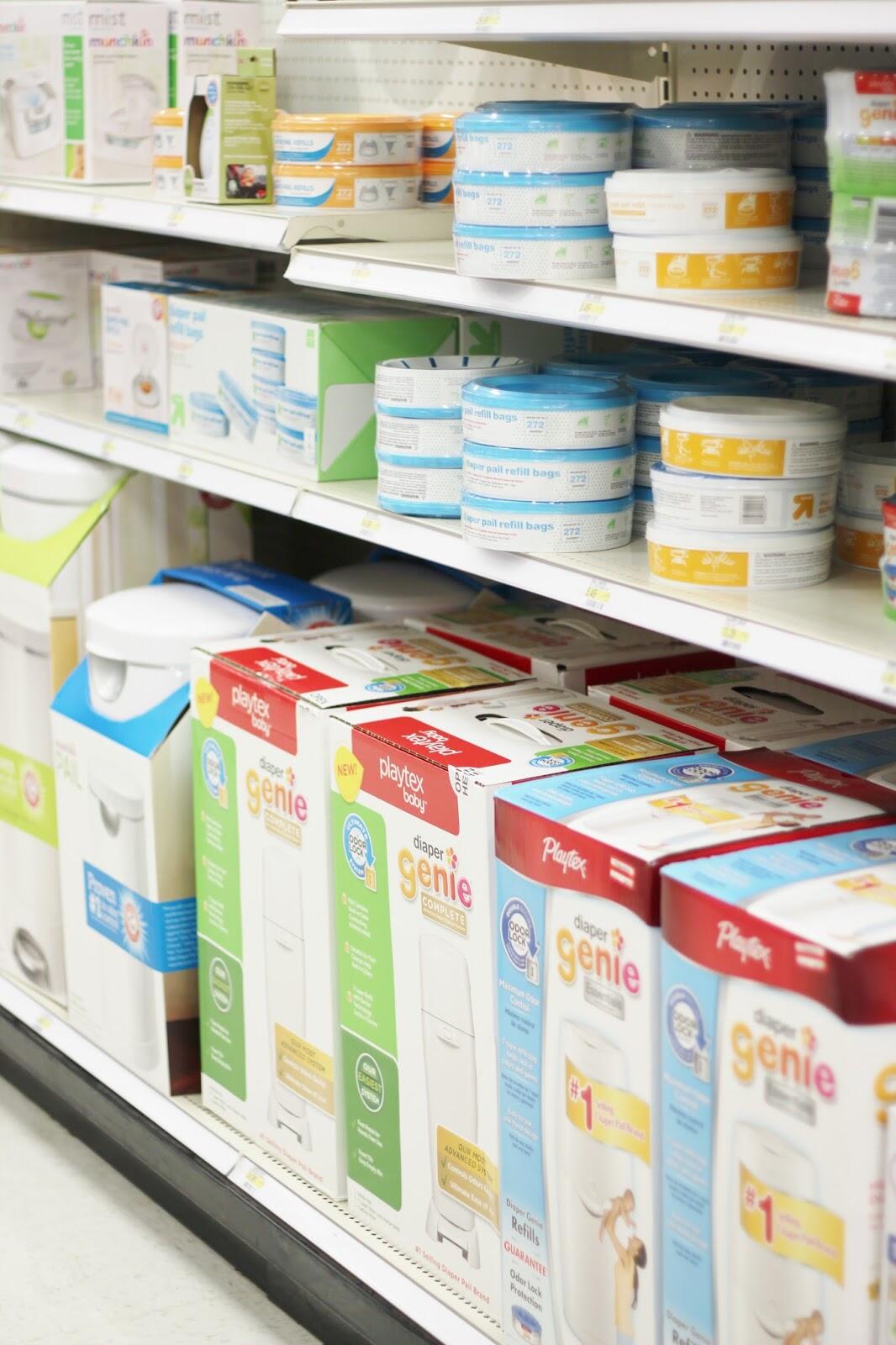 Leighton is still far (hopefully!) from having a big girl room complete with a big girl bed, bedding and pillows, but I can see that time getting closer and closer as each day passes. Even though I wasn't ready for her to have a big girl room quite yet, I was ready for a little change of scenery in her room. We recently made a few changes to her room, but there were a few things that are still such necessities like her crib storage, diaper caddy, diaper genie and her changing station.
We did make a few changes to Leighton's room to start transitioning her to a more "big girl" room. I added some fun and bright pops of color and some storage bins so she can store some toys in her room now. So far, I think her room is really coming along. Now, I need to find some pretty bedding that I will like for her big girl bed that we're sure to need within the next year.
We added a new pom mobile and pillow to this corner of her room to tie in some more (and brighter!) colors as she's getting older. When she was little I wanted her room to be pretty white and neutral, but now, I've been itching to add some fun pops of bright pink!
We used to keep all of her toys in her playroom since her room was really more for sleeping and for nursing. Now she loves just running around and playing in her room. It's becoming her own little space. It was the perfect time to add some more storage where she can keep some of her toys and her stuffed animals she has started collecting. We can't go to the store without her wanting to take home 1 (or 3!) more stuffed animals.
This used to be our favorite little corner. Now it's transitioned to a corner where I sit and read her a book at night. And she even loves to climb up in the chair and sit in it like a big girl by herself.
We've even added some more shelves to Leighton's closet to make more room for storage. I've learned it takes an entire house to store all of a baby's things. = ) We have 2 more closets in Leighton's playroom where we store all of her off season clothing, so we only keep what she wears now in the closet in her room. We added some pop-up canvas bins in her closet to store more shoes, accessories and toys.
One of the main reasons my sister thought I shouldn't get a diaper genie was because it stood out in a nursery instead of blending in and complimenting the design. Personally, I love the sleek, modern and white design of the diaper genie, but I can see what she means. So I thought it would be fun to do a super easy tutorial on how to dress up your own diaper genie so it fits well in your nursery. I promise, this will be the easiest tutorial ever. = )
1. Gather your supplies needed – a diaper genie, a hot glue gun and some ribbon that you love. Or if you already have a bow you would like to use, you can just use that too.
2. Tie your favorite ribbon in a pretty bow and cut at the ends. You can make the bow as little or as big as you would like, but I like my bows big. = )
3. Use the hot glue gun to attach your bow to the front of the diaper genie for a fun, pretty and girly little decoration that will make your diaper genie really fit in with the décor in the nursery. That's it! Super easy!