This shop has been compensated by Collective Bias, Inc. and its advertiser. All opinions are mine alone. #BetterBreakfast #CollectiveBias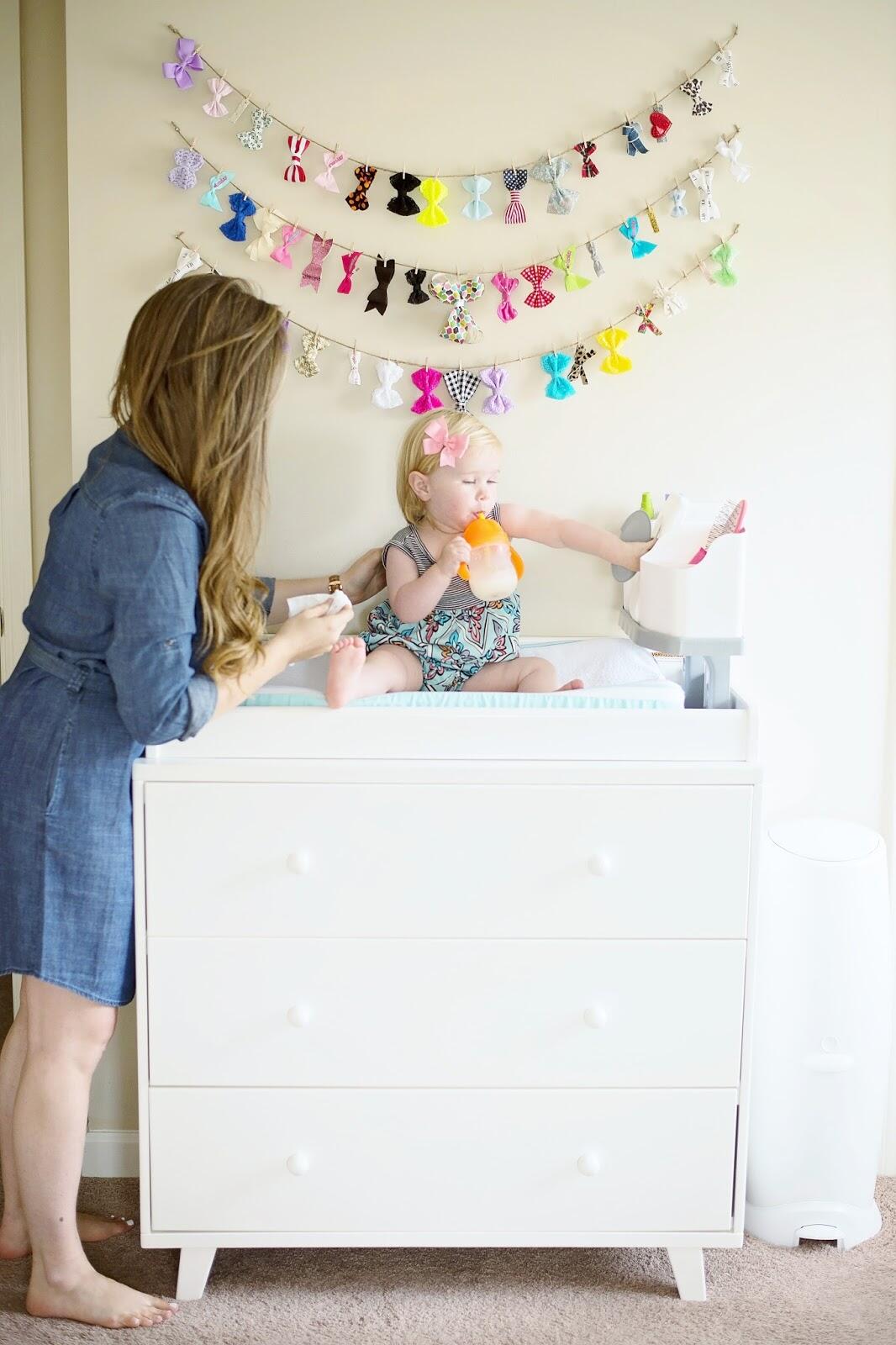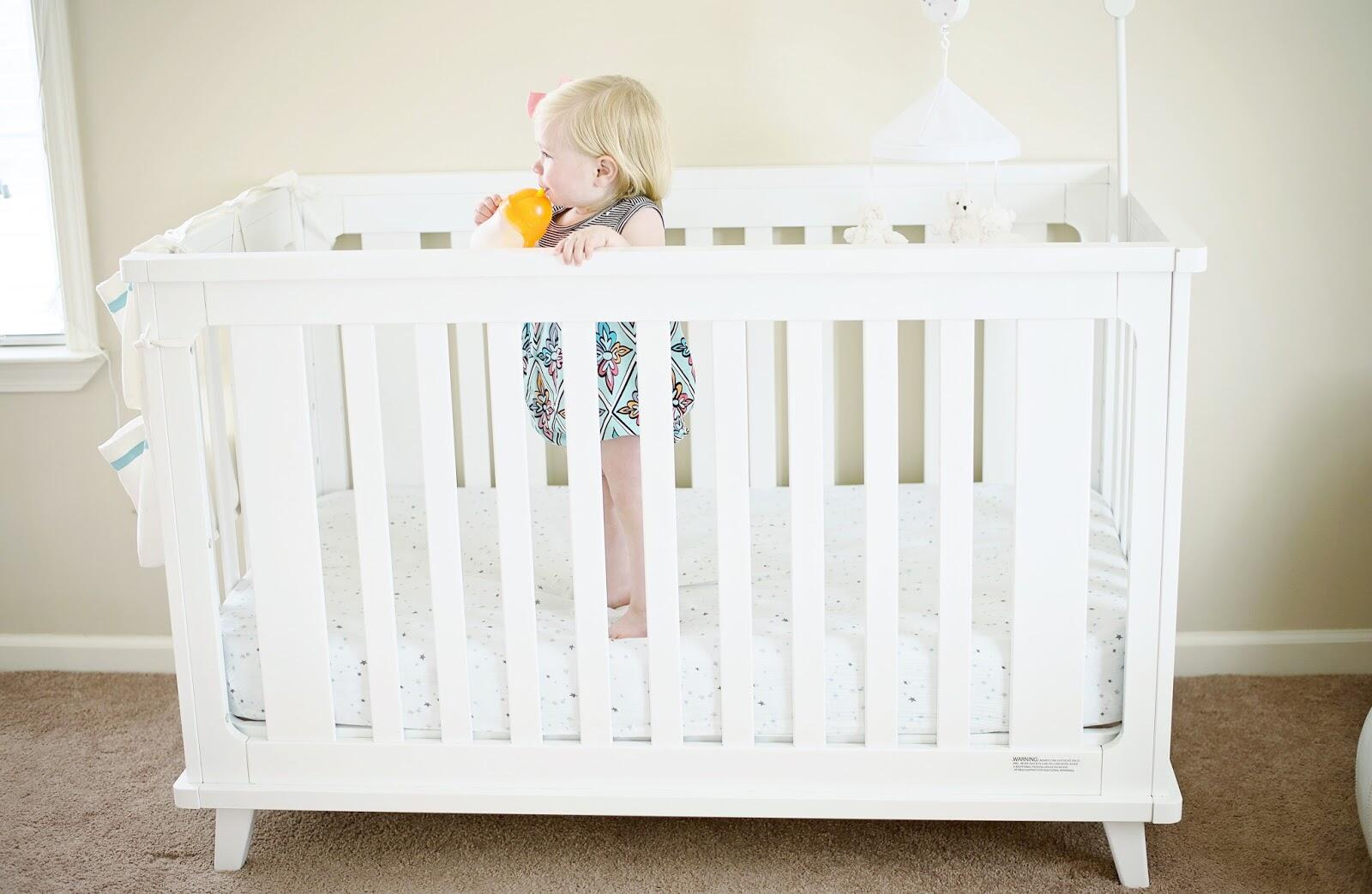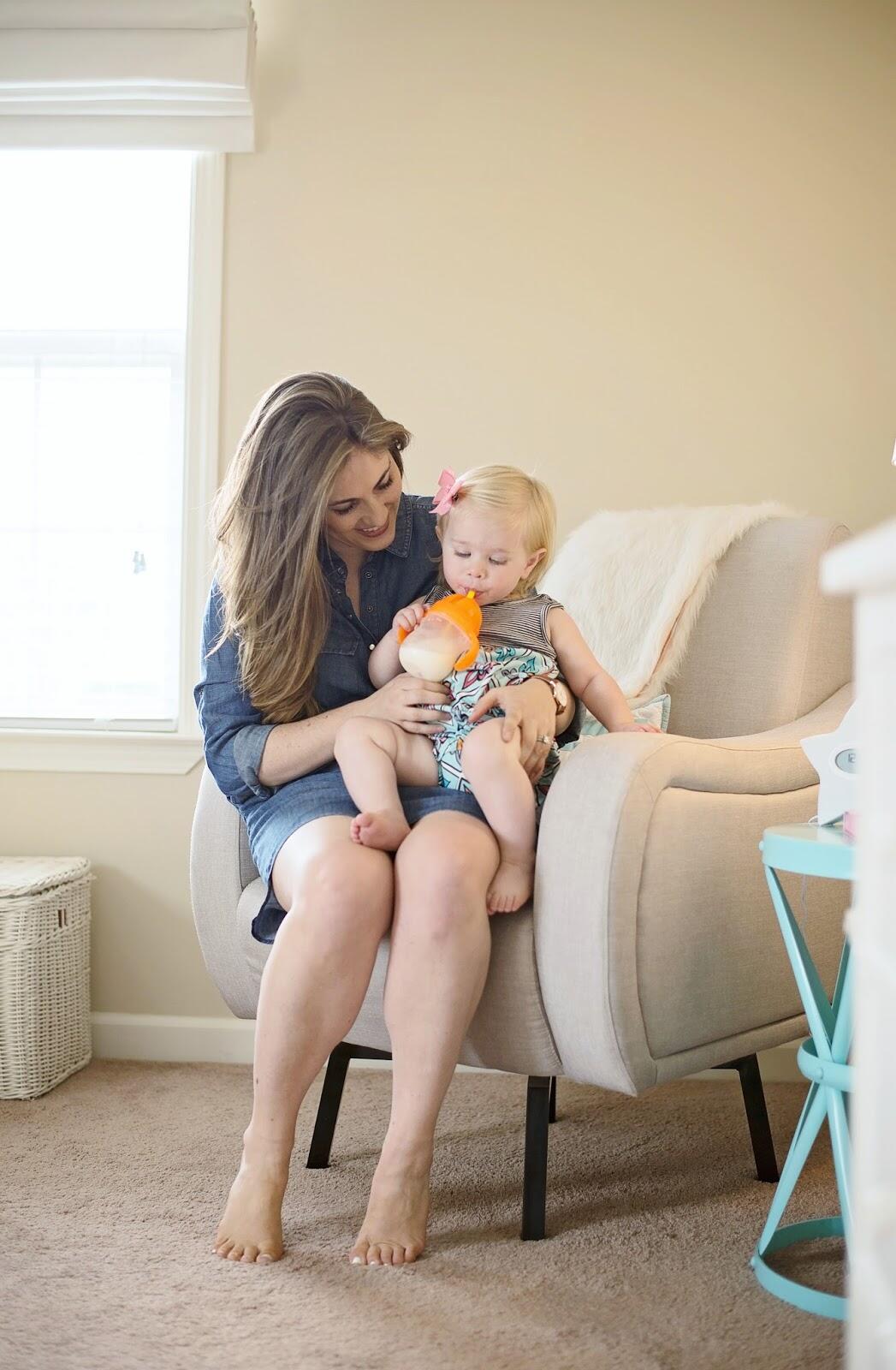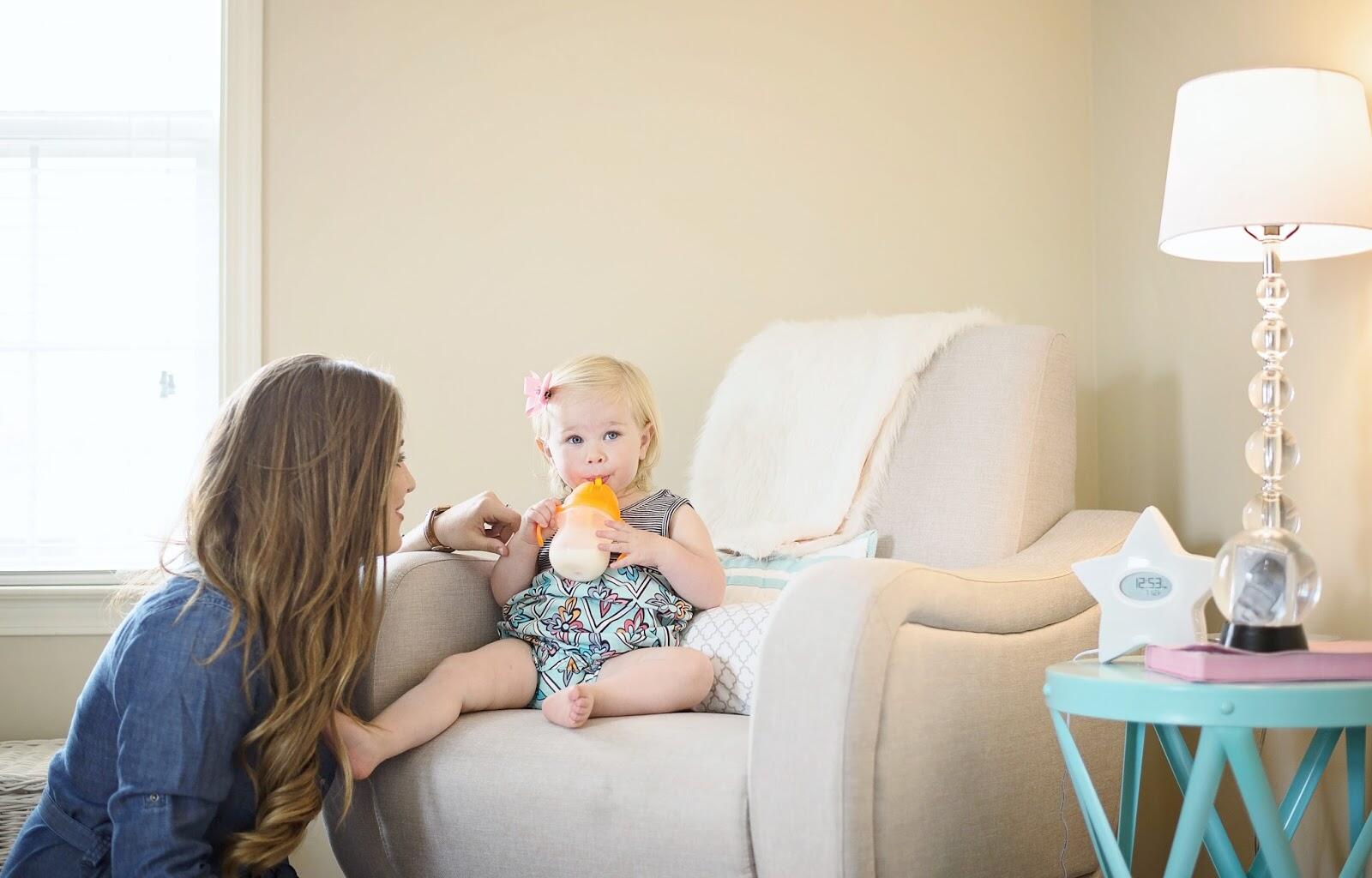 At pretty much all hours of the day – breakfast, lunch and dinner – Leighton can be found drinking a sippy cup of milk. I remember thinking it would be so hard transitioning from breastfeeding to giving her cow's milk a few months ago. The only one who had a tough time was me. She just loves milk. Period. Breakfast is Leighton's favorite meal of the day and the meal where she eats the most, so it's important for her to start the day off with a glass of
milk
that is naturally nutrient rich to help power her day of playing, running and getting into lots of trouble. The first thing we do when Leighton gets up is pour her a sippy cup of milk and give it to her. Trust me, you don't want to walk into her room empty handed. = )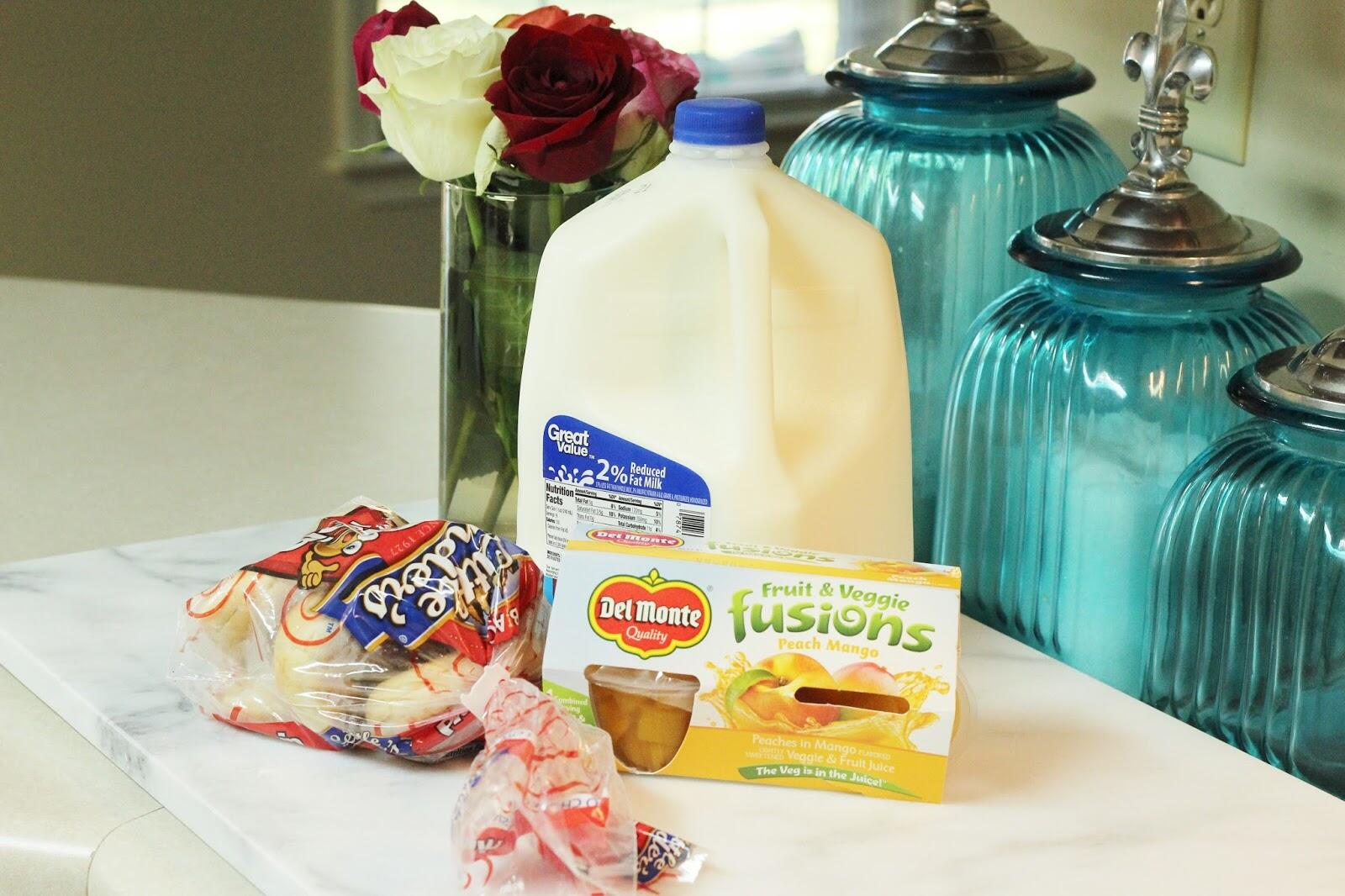 Breakfast may be the most important meal of the day, but it is also the most hectic. One of our favorite go-to meals for quick and easy mornings lately has been a glass of
milk
, a mini Lender's bagel and a cup of Del Monte Fruit & Veggie Fusions from Wal-Mart. As much as Leighton loves milk, she loves fruit, so we make sure we include some fruit with every meal. What I love best about these fruit and veggie cups though is that they actually include veggie juice in them. It has been SO hard to get our picky little eater to eat a single vegetable, so we are always looking for ways to get them in and make her meal more balanced and nutritious.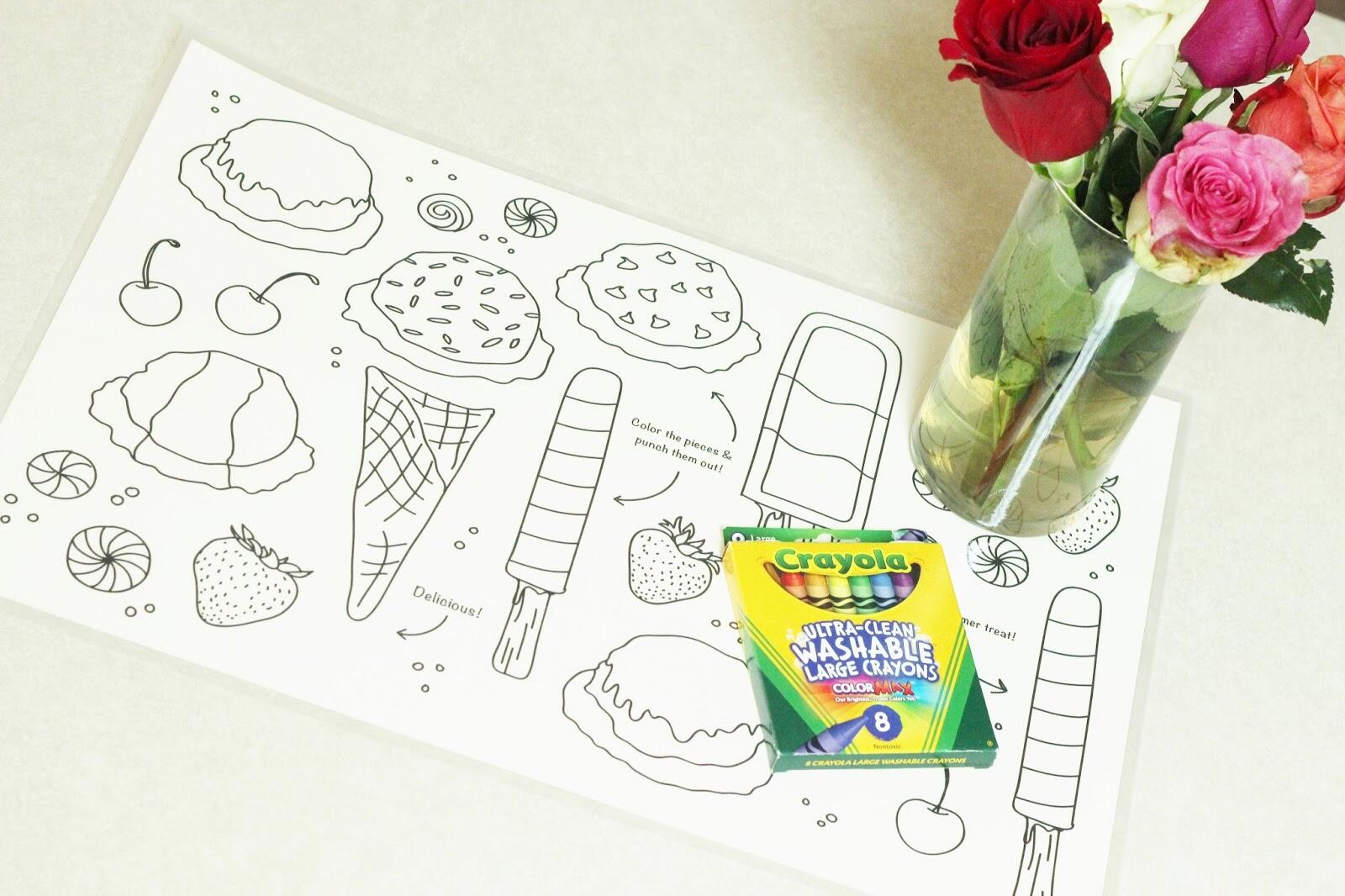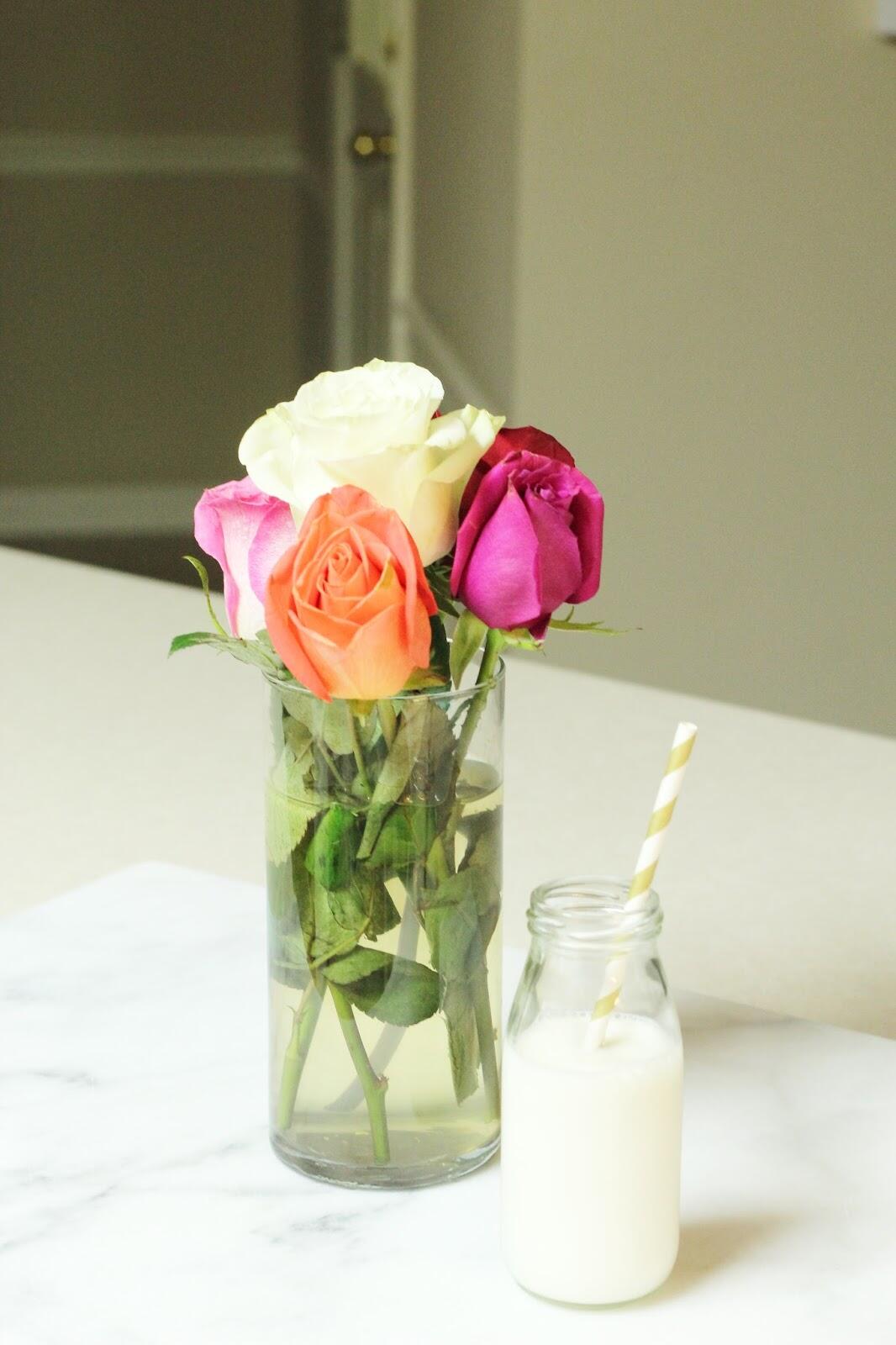 To help make breakfast time more fun and a little less hectic, I recently made Leighton the cutest little reusable placemat. She loves to eat breakfast, but she doesn't love to sit still. This little placemat has helped because she loves to sit at her own little table and eat while drawing. It makes her feel so special and like a big kid.
Placemat Tutorial
1. You can either buy a placemat or make your own. We had 3 large coloring books lying around the house (and Leighton isn't even 2 yet!) so I just tore out a page from one of those that already had designs printed on it and used that. But you can also use a piece of printer paper, construction paper or anything else and draw your own designs for your placemat. If you're drawing your own designs, you can draw only on one side so they can use the back side for freestyle drawing, or you can make it double sided with designs on both sides.
2. Once you have your paper and design, you will need to laminate the paper to make it reusable. We have a laminating machine at work, so I just used that, but if you don't have access to a laminating machine, a place like Office Depot should be able to laminate it for you for around $5-$8. You can also buy your own laminating pouches and do it yourself, but for only around $5, it isn't too bad of a deal to have an office supply store just do it for you. I used the dry erase laminating paper, but you can also use regular lamination paper.
3. All you need now are some washable markers, pencils or crayons. They also make dry erase markers and crayons if you want to use those, but the washable crayons worked perfectly for us and easily wipe off with a paper towel. Voila, now you have your own reusable placemat.
I loved the one I made so much that I took it to a restaurant with us last night for dinner. It actually entertained Leighton for about 5 minutes, so I'd say it was a success. And once she got bored, we just flipped it over where she could scribble on the blank side while she is still perfecting her artist skills for coloring in the lines. = )
Childhood is all about playing, learning and growing, and milk helps fuel all of this for kids. Milk's 9 essential nutrients , including 8 grams of high quality protein per 8oz serving, can help ensure that kids have the potential to grow, play and learn. For more than 46 million Americans though, they rely on Feeding America food banks to receive their nutrition. Milk is one the most requested but least donated items there is at food banks. That means there are a lot of children who are missing out on the essential nutrients and high-quality protein milk provides.
You can help fuel a childhood. By purchasing 1 or more of these products, you are helping Feeding America to provide nutrient-rich milk to kids and families in need. You can join Feeding America and make a small donation at the
Great American Milk Drive
to help deliver high desired and nutrient-rich gallons of milk to hungry families and children who need it most. More than 14 millions servings of milk have been delivered to food banks through this first of its kind initiative. Make sure you enter the better breakfast sweepstakes too! What is your favorite easy go-to breakfast? Have you donated to the Great American Milk Drive?