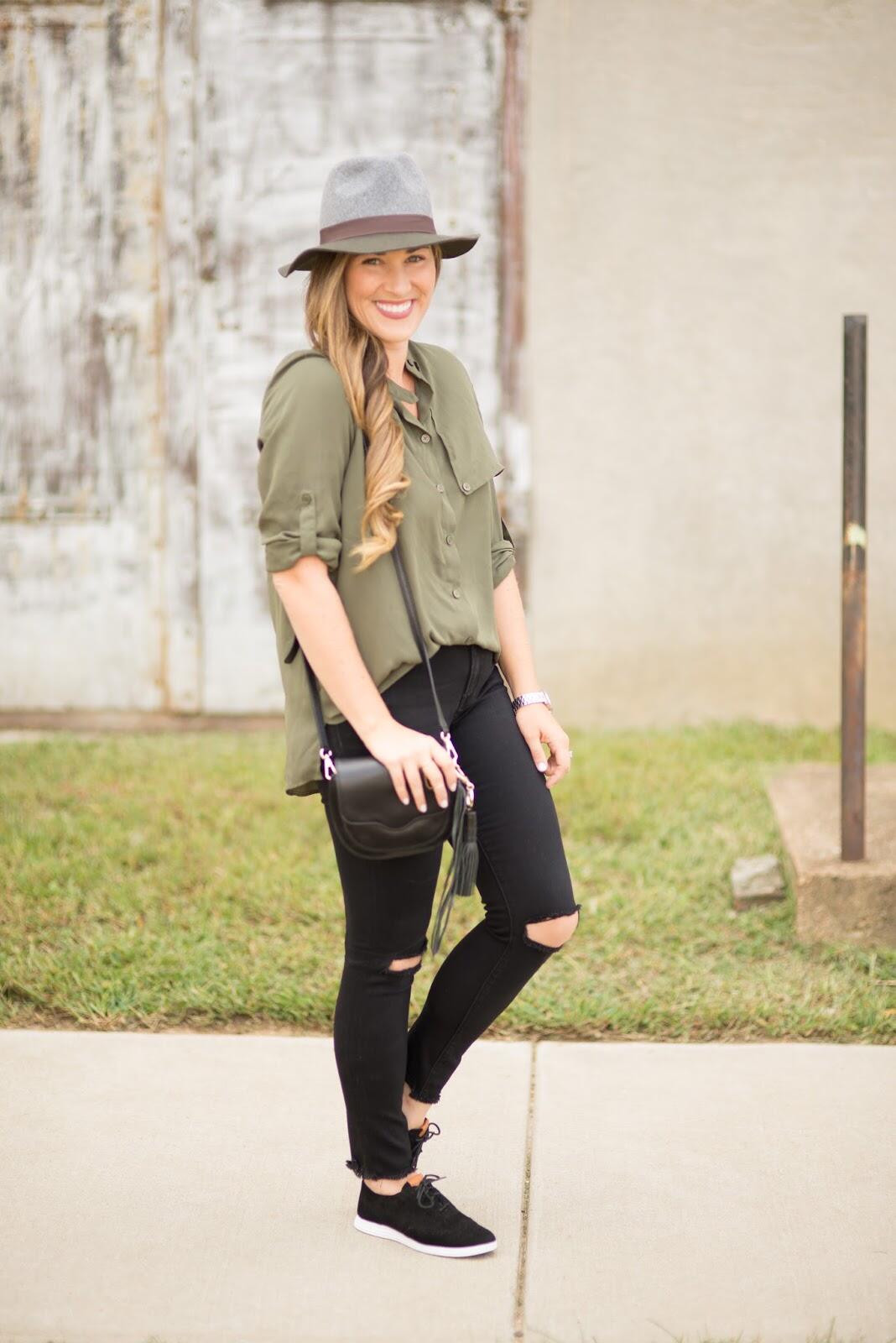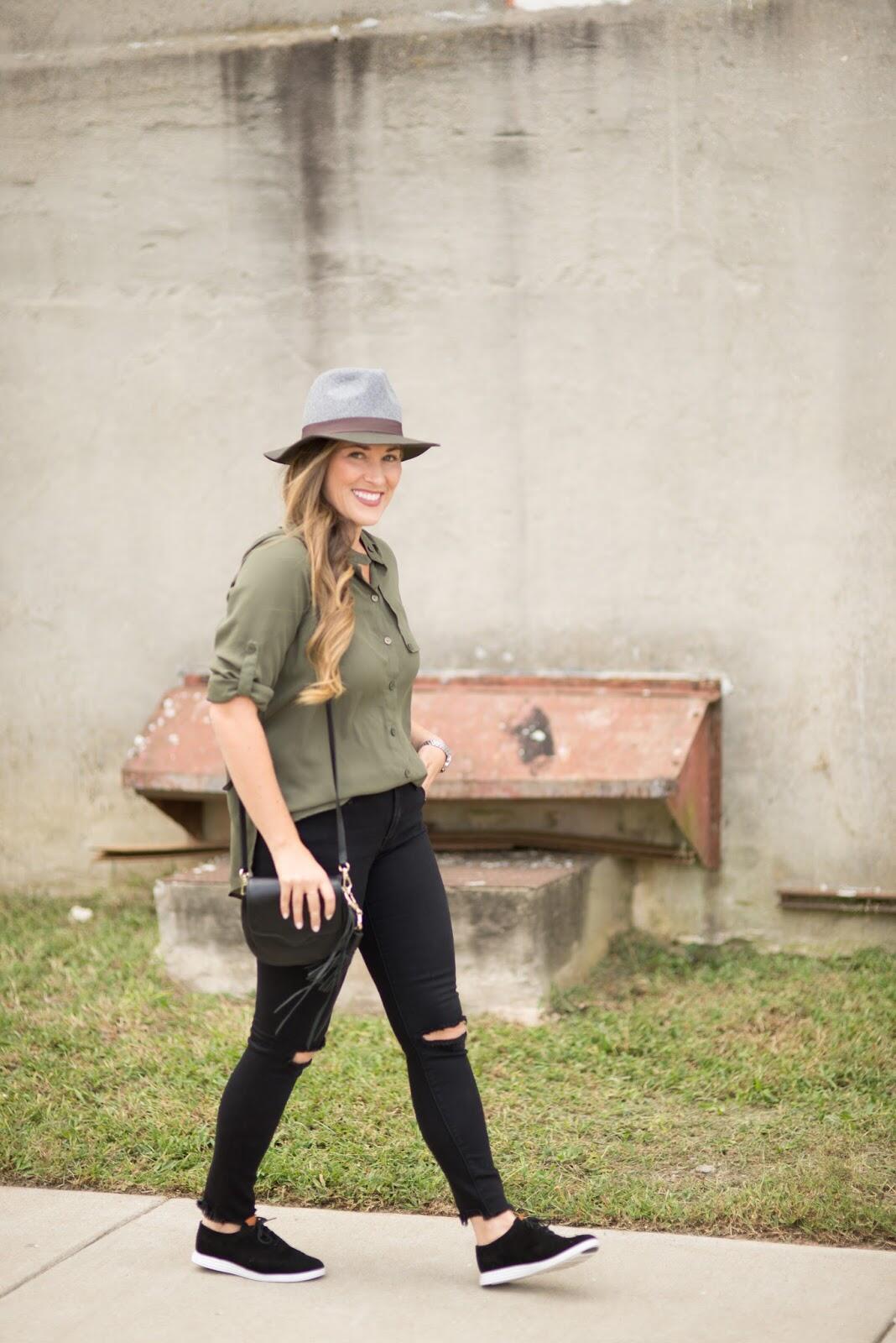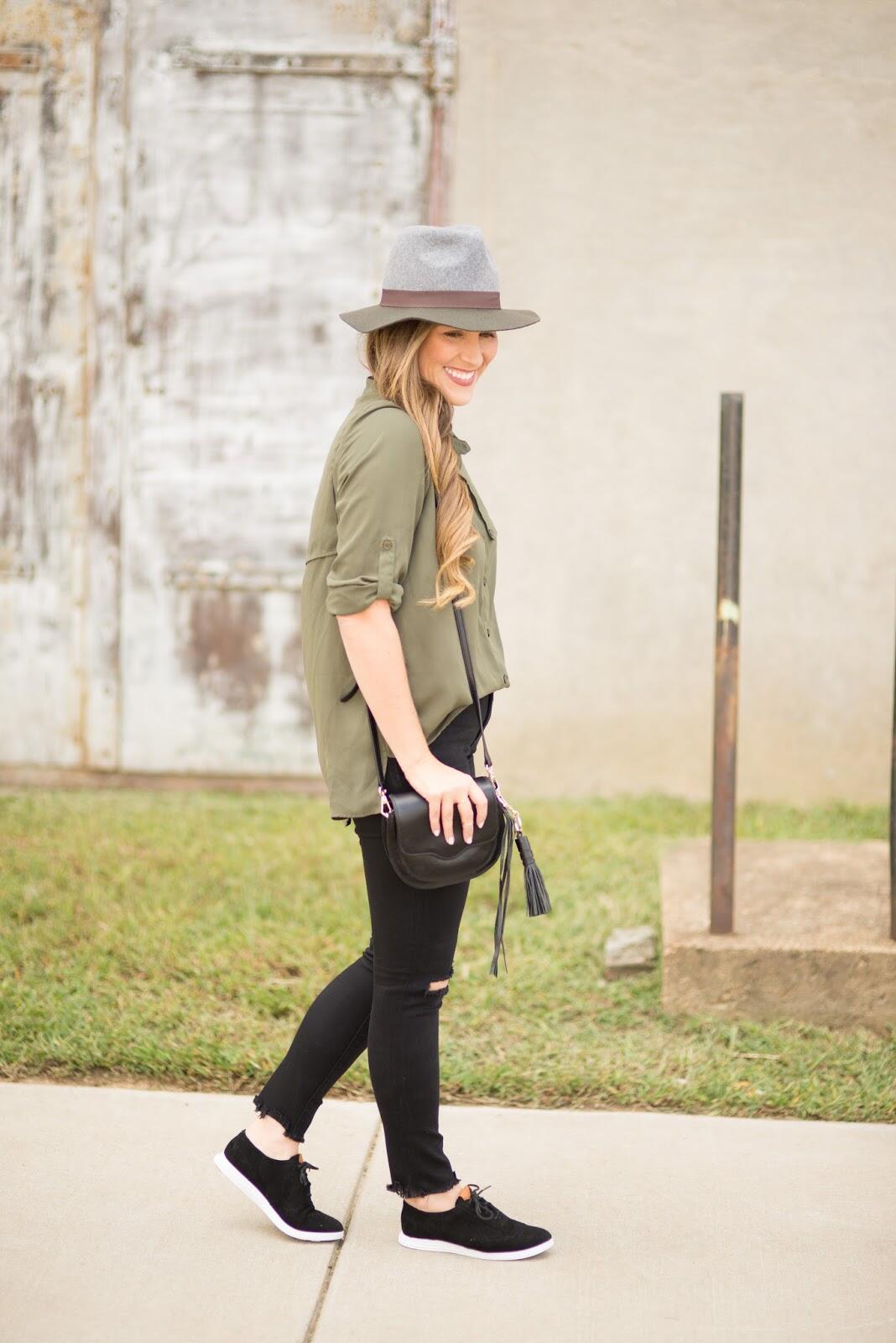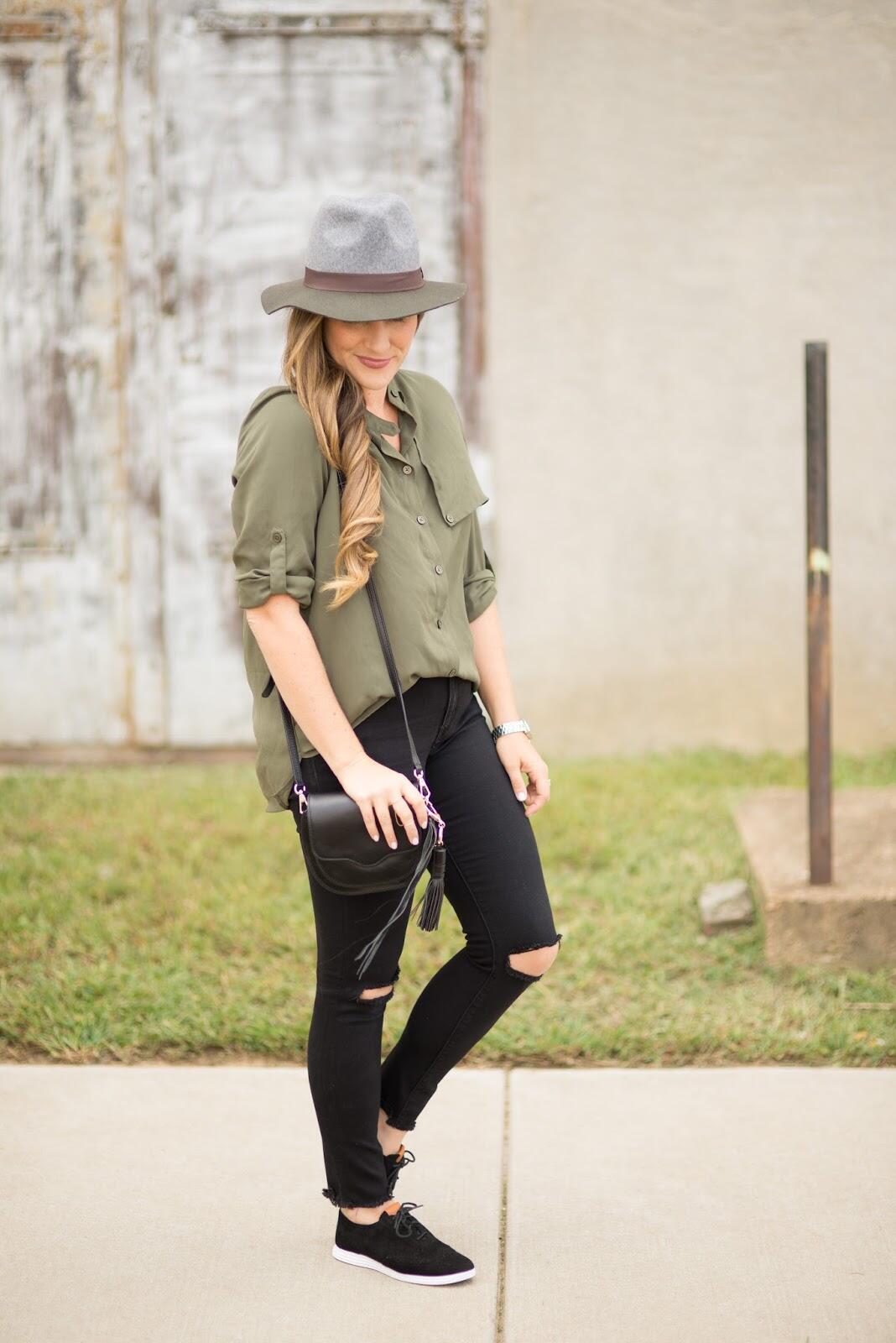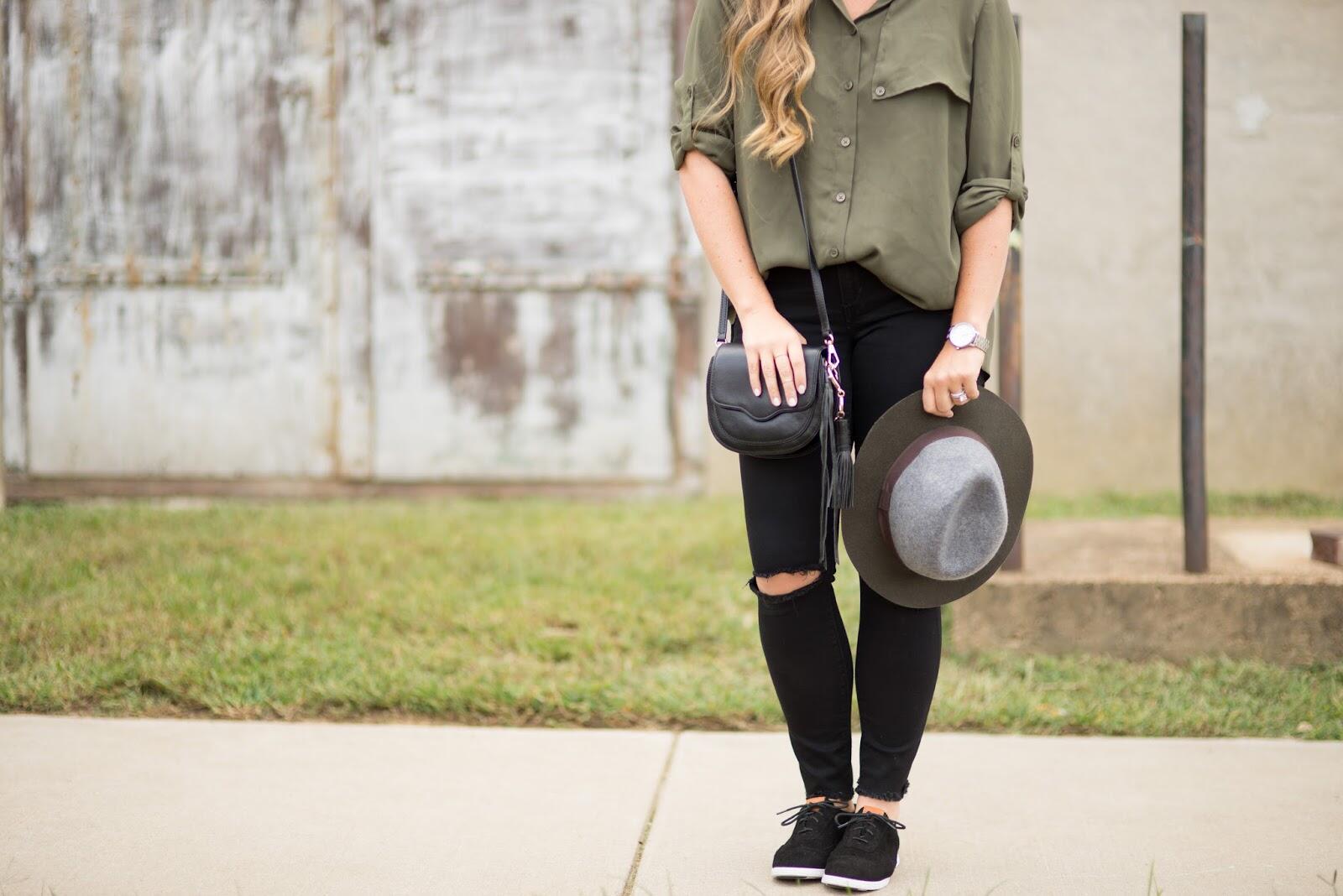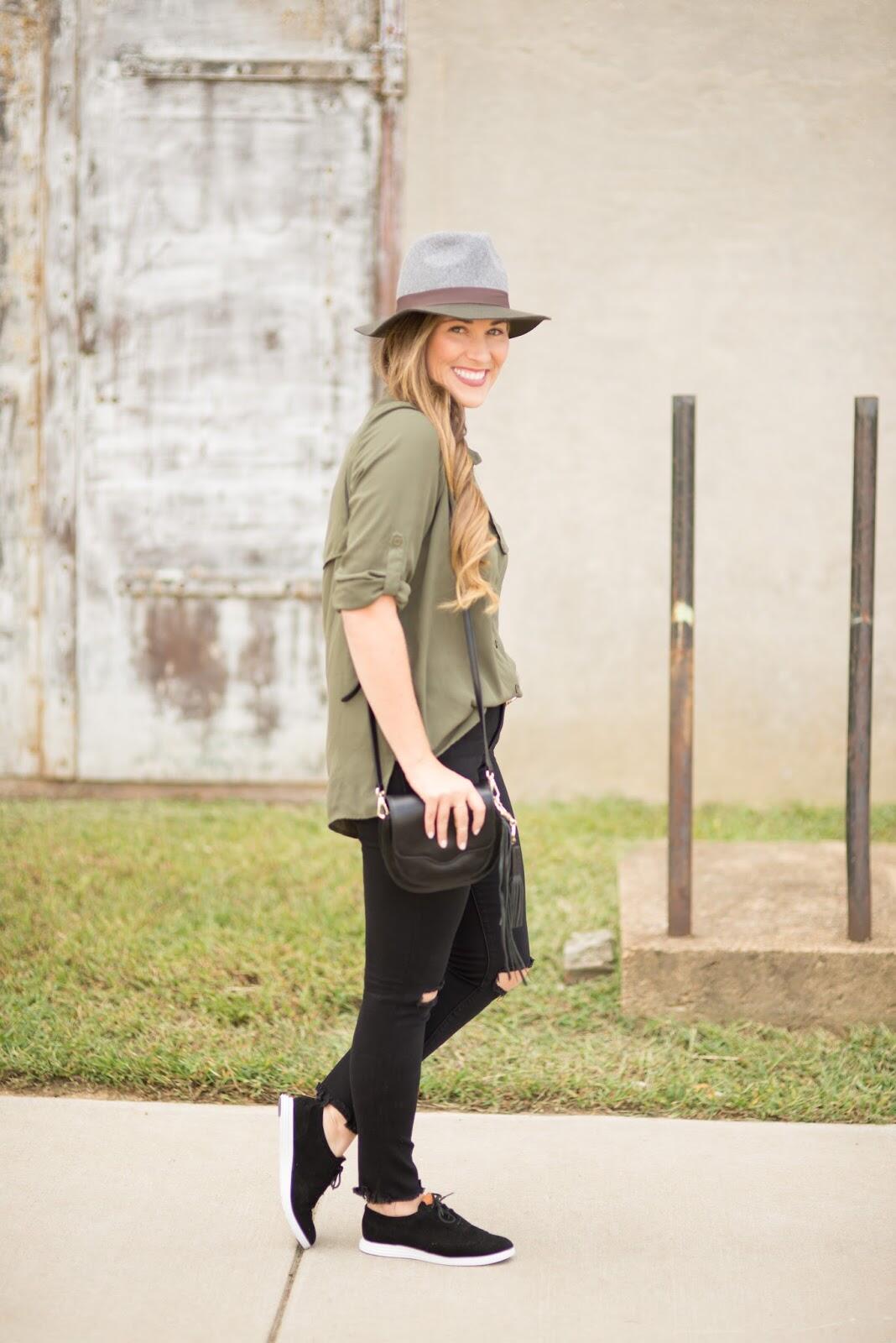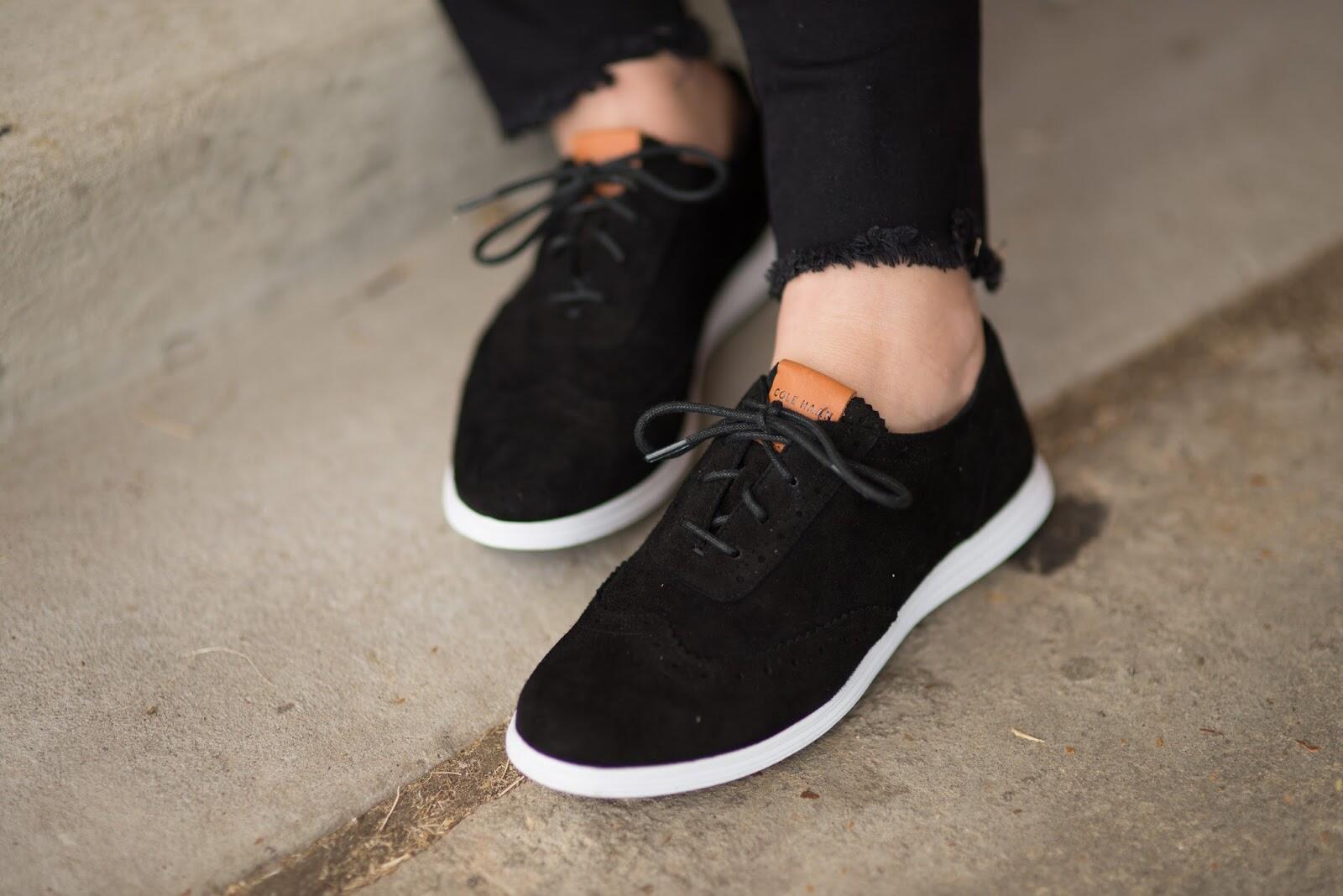 Happy Friday! Last night my hometown team was playing my high school team in volleyball, so after work I met Shane and Leighton at the game along with a bunch of our friends and their kids. We love getting out of the house and doing something different at night, and Leighton loved running around with all the "big kids" after the game was over. Since I knew I'd be chasing Leighton up and down the bleachers all night, I made sure I brought a change of clothes and dressed comfy and casual in my favorite ripped black jeans, an army green blouse and
my favorite sneakers
.
The sneakers were definitely a good call. Leighton has gotten quite a bit faster with her running lately! With fall here, it's the perfect time to stock up on some great sneakers from
DSW
. The cooler weather means more time spent outdoors, and you will definitely need a good (and cute!) pair of sneakers. Whether you're going to work, school, a coffee run, football games or the pumpkin patch, you will need a good sneaker in your closet. I love that
this Cole Haan pair
isn't your typical sneaker. This is it's dressier, cooler cousin that is kind of a cross between a sneaker and an oxford. I'm still swooning over the pretty gray color they come in too.
The good thing about sneakers is the rules are completely changing. They're not just for your athletic wear anymore. They're perfect when paired with denim, trousers and even dresses and skirts these days. Most anything goes. Check out
DSW
online or in stores for some of your favorite designer brand shoes for the entire family. What is your favorite thing to pair with sneakers? 
I'm sharing DSW in my life as part of a Designer Shoe Warehouse sponsored series for Socialstars™.