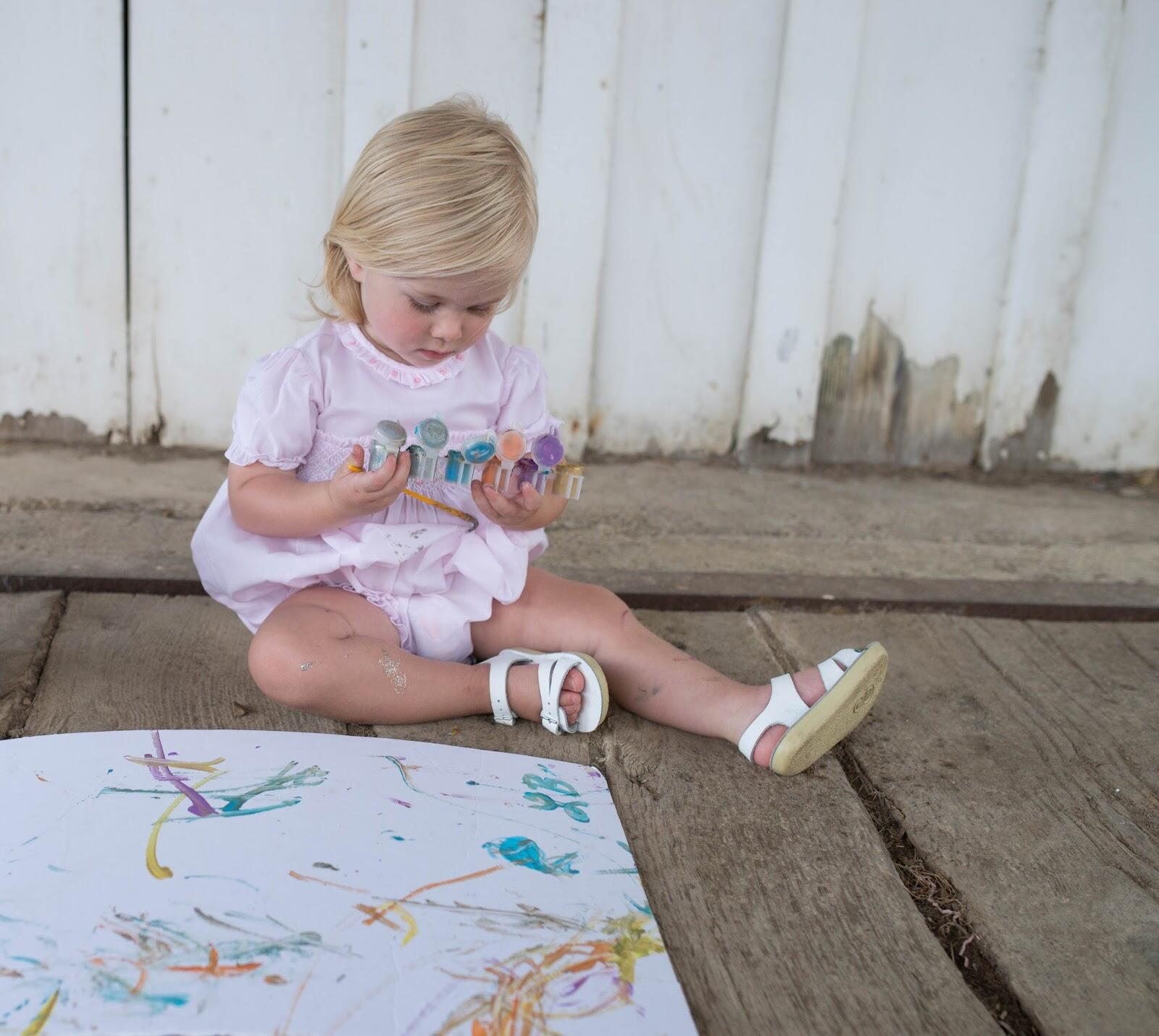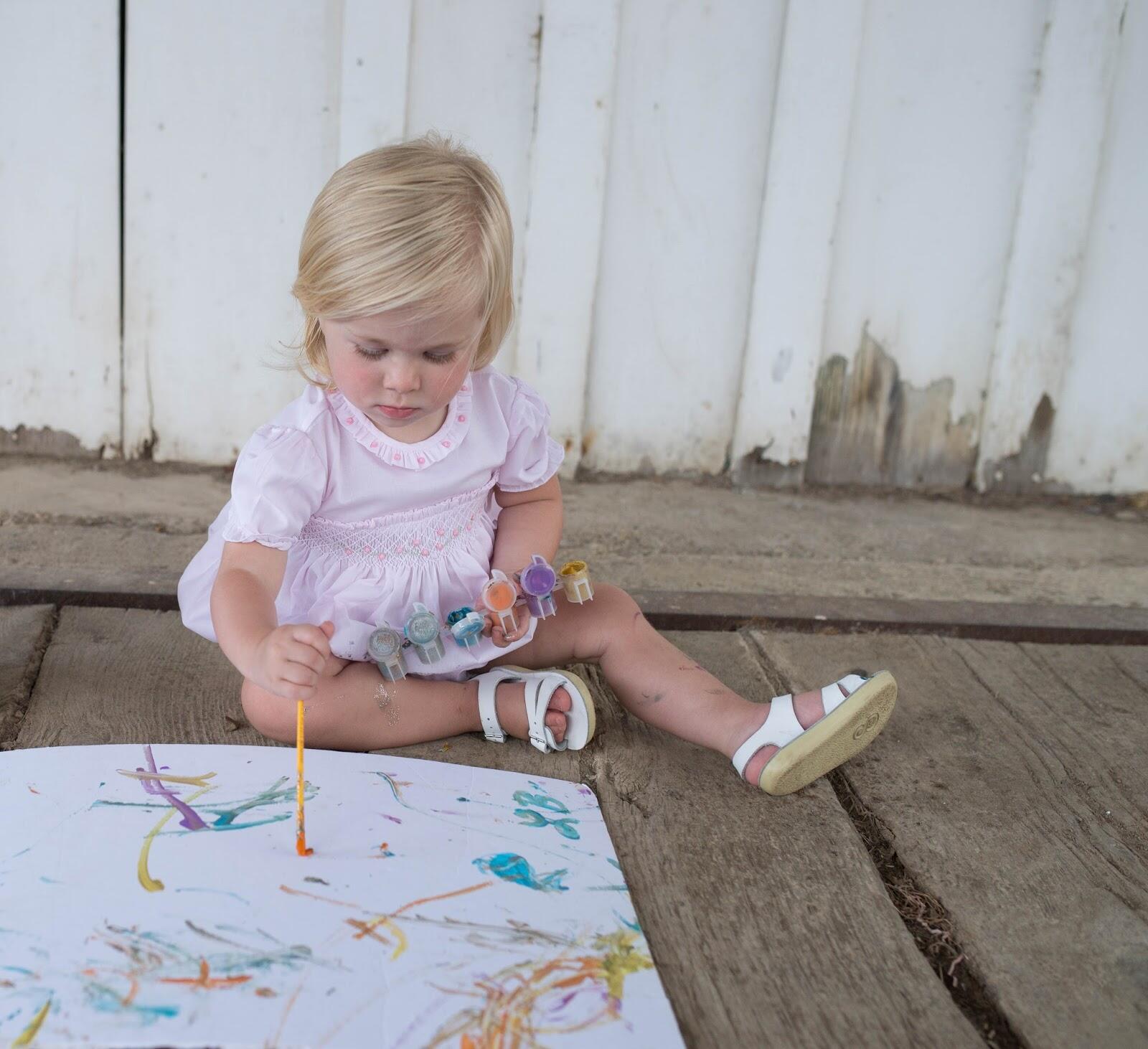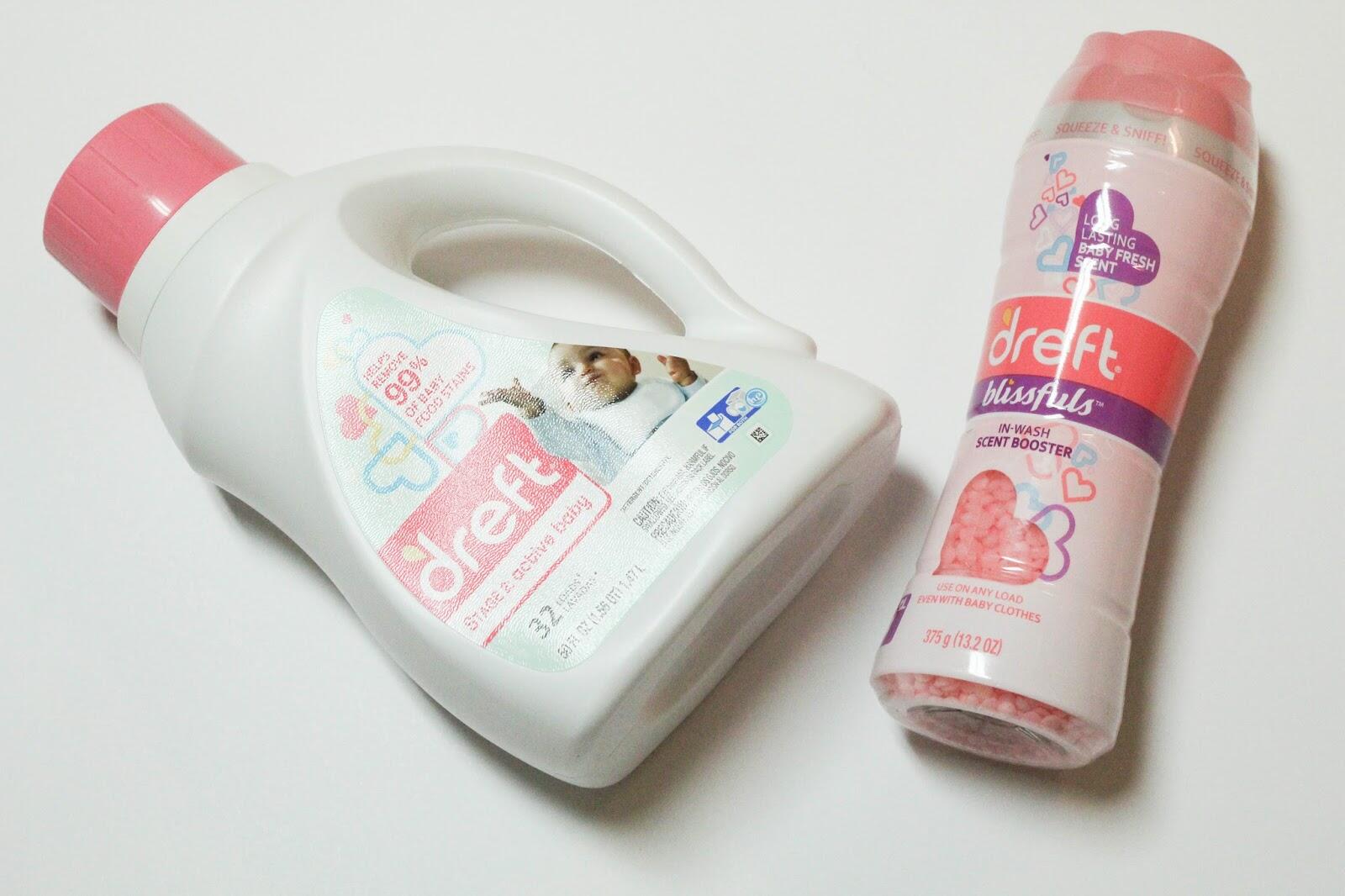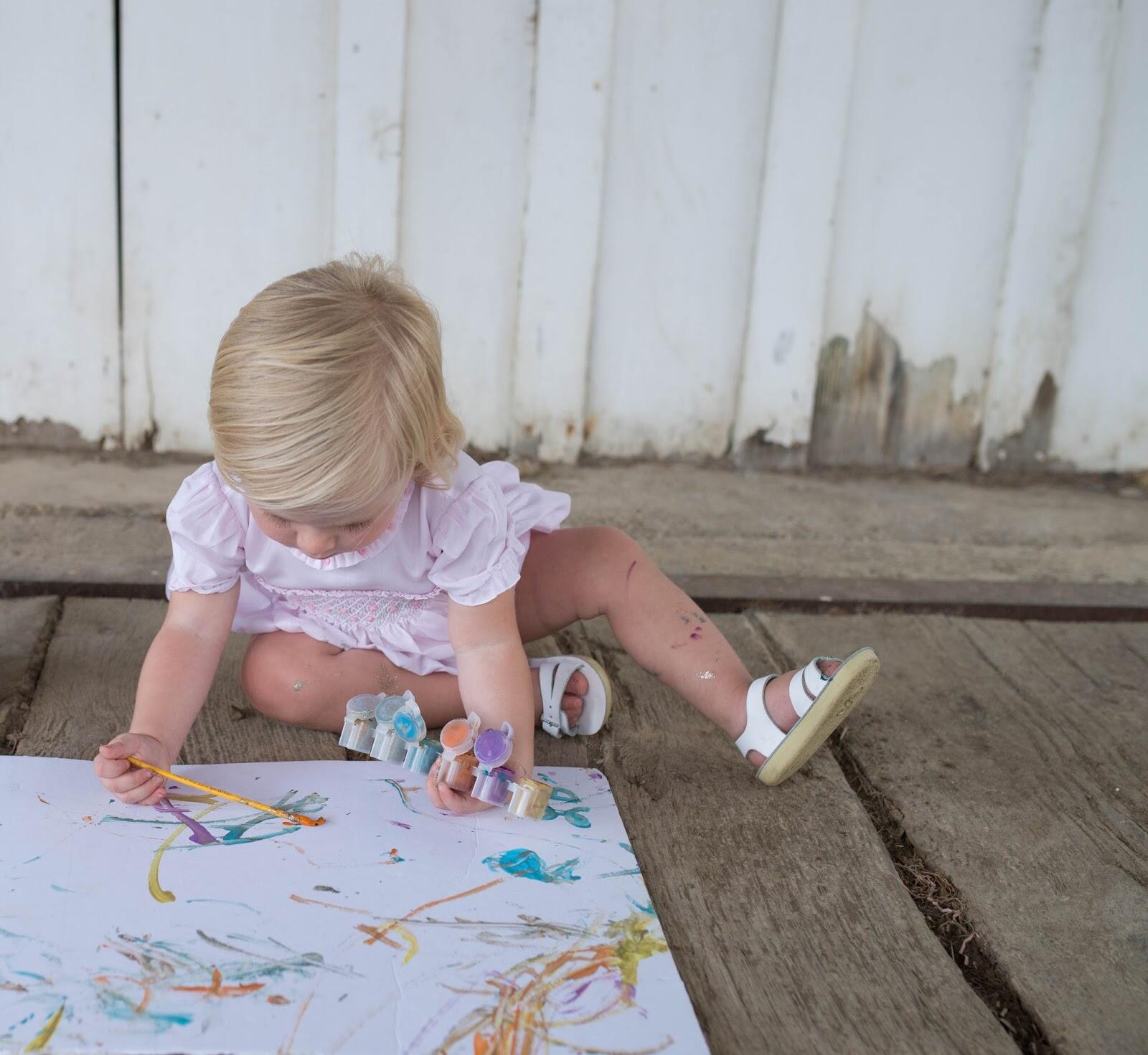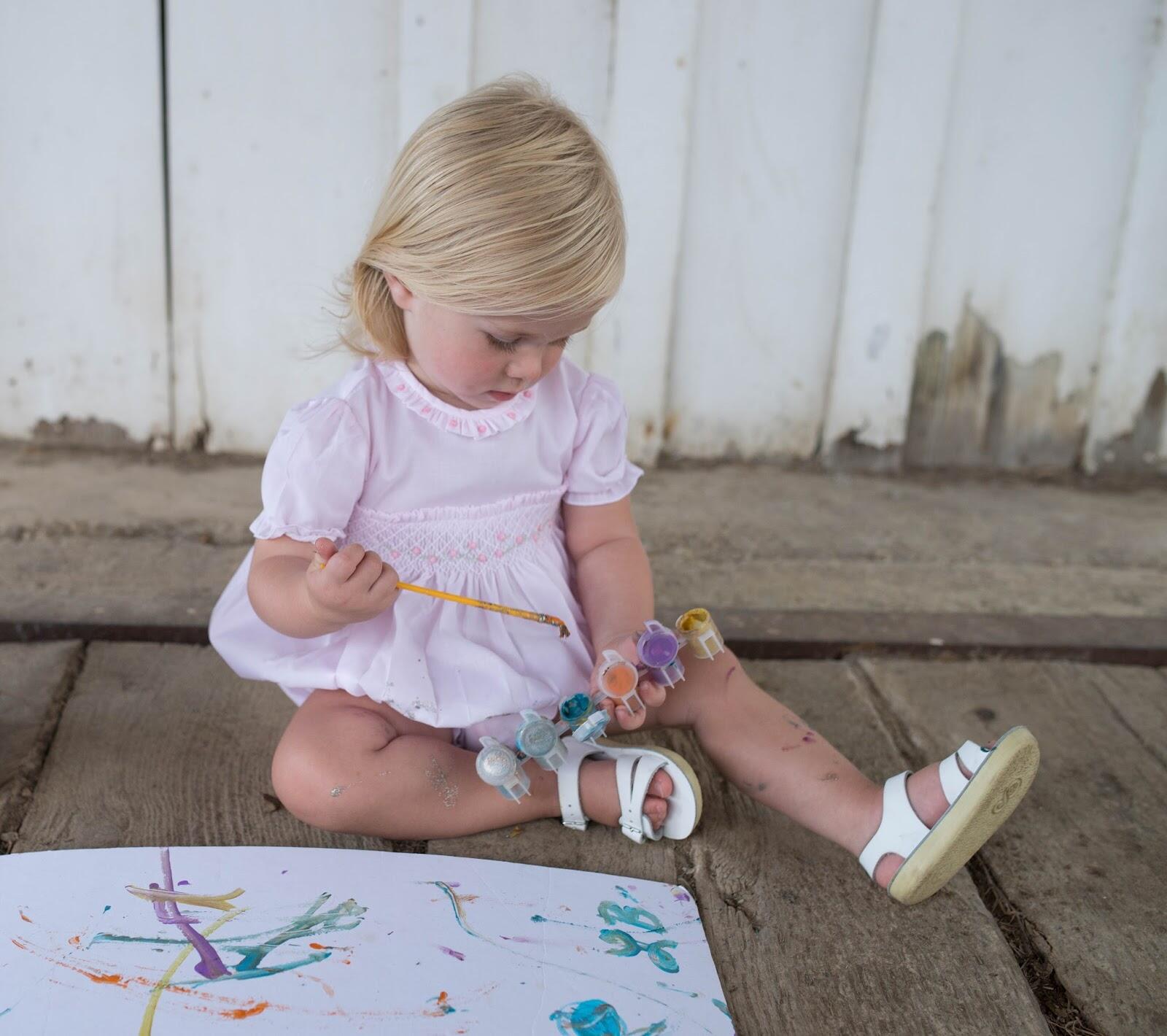 I never knew quite how messy life with a baby or toddler would be, but I also never could have imagined how fulfilling it would be either. Over the last couple of years I've learned that those "messy moments" are actually some of the best moments in life. From cleaning up broccoli from every crevice in the kitchen during baby led weaning, cleaning every explosive diaper, cleaning every bit of spit up off my shoulder to now cleaning every bit of paint I find on the walls and floor, and even on her. These moments…these are the ones that stand out that I will never forget. It's the messy moments in life that are the most beautiful.
I've teamed up with
Dreft
to share some of my messy moments and give away a Dreft prize package that includes a $50 Amex gift card and a Dreft product (keep reading to find out how to enter!) Mine and Leighton's messy moments have definitely changed a little over the past couple of years. Now Leighton is into anything and everything. She loves painting, coloring (on herself!) and jumping in every single mud puddle she sees. It used to be avocado and sweet potatoes everywhere, and now it's paint and markers everywhere we look. I think we can all agree that no matter what age they are, things can still get pretty messy.
Dreft is the number 1 baby detergent choice of pediatricians. It is specially designed to meet the different needs of growing babies and their families. Leighton has sensitive skin like me, and we still use Dreft on her clothing so her skin doesn't get irritated. Dreft is specially formulated to be hypoallergenic, gentle on skin, tough on stains and with a fresh baby scent.
Dreft
has also teamed up with Dr. Hes to share some messy baby tips, and we definitely used a few of these at our own house. Get outside. Dr. Hes recommends to get your little one outside and let them learn and embrace nature and all it has to offer. This is one of our favorite things to do. It's also a lot less messy when you're playing outside instead of in the house! Splish splash in the bath. Next to outside time, this is definitely Leighton's next favorite. Bringing fun toys and activities into the bath is a great way to explore, learn and also keep messes to a minimum. Leighton loves to use bath crayons in the tub, and then the mess easily wipes clean when we're done!
The Dreft #MessiestBabyContest twitter part will take place on Monday, November 14th from 8:00-9:00pm CST. There will be some really great prizes including an iRobot Roomba. You can RSVP
here
. Dreft and Paren't Magazine are also running a #MessiestBabyContest, and you can enter
here
. Now for my favorite part – the giveaway! To enter, just use the widget below and good luck!
This post and giveaway were made possible by iConnect and Dreft. I was compensated for my participation in this campaign, but all opinions are 100% mine.