This post is sponsored by Persil, but all opinions are 100% my own.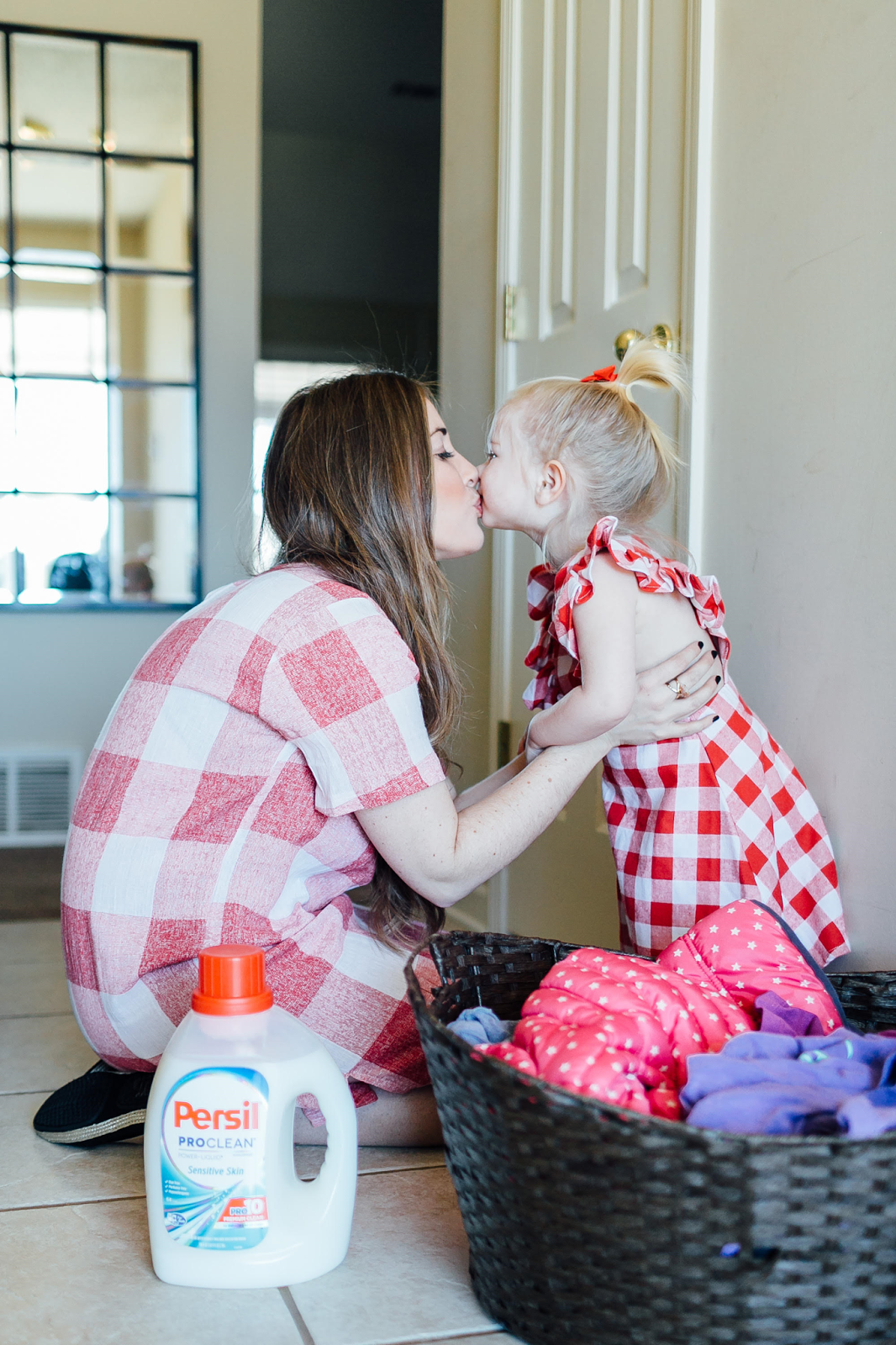 On Me:
Dress
c/o //
Shoes
c/o //
Ring
c/o
1.) Stick a plastic hook on the back of your child's high chair to hang their bib on. Now it will be right where you need it when you need it!
2.) Store your child's play-doh in a k-cup carousel. Genius! They can easily find the colors they want, and it will look pretty cool too!
3.) I use this one quite a bit! Put a foil cupcake liner underneath your child's popsicle to catch all the drippings!
4.) Cut a sticker in half and put each half on the inside sole of the shoe so they can just line up the sticker to make it form a shape and know when shoes goes on which side. I love this one. We just recently did it. The only trick is to make sure your toddler doesn't just want to pull off all the stickers hahaha!
When it comes to being a mom, I need all the time saving tips and tricks I can get! There is just never enough time, but dinner has to be served, baths have to be taken and laundry has to be cleaned. We have tried so many different laundry detergents since Leighton was born. But what I'm starting to notice as she gets older is that the same ones that worked fine earlier don't always do the trick later.
Leighton still has sensitive skin so we need something delicate enough for her skin. But now that she's older, her messes are twice as big, and we need something strong. It's hard to find a detergent that is strong enough for stains but gentle enough for sensitive skin too.