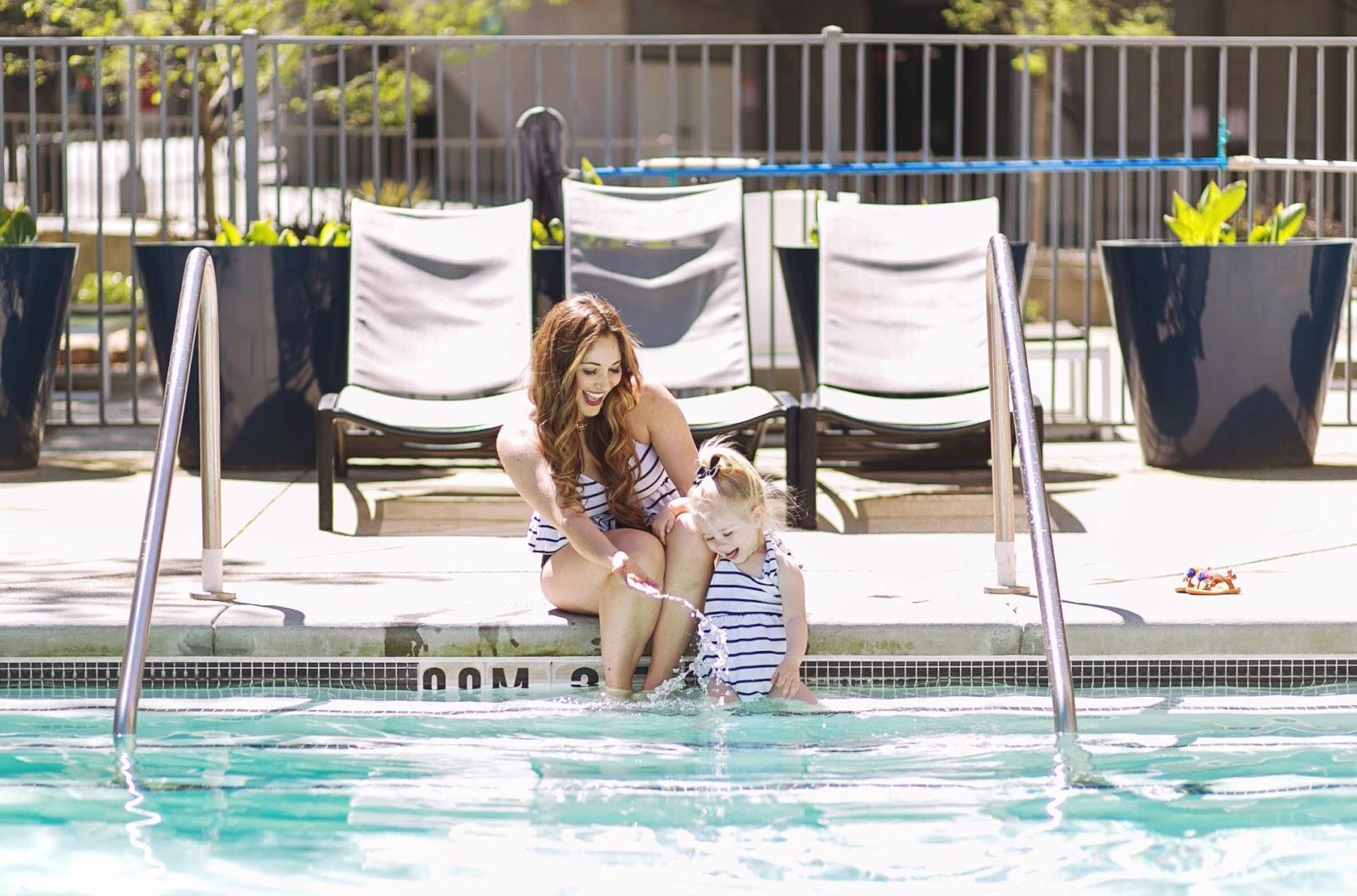 On Me:  Swimsuit c/o // Coverup // Wedges c/o // Choker c/o // Earrings c/o
I'm back again today with yet another fit/mom post; who am I?!  = )  My 30 Day Paleo Challenge went so well last month (I'm down 11 pounds), that I decided to team up with
My Life Well Loved
,
Happily Hughes
and
Veronika's Blushing
again this month for a 30 Day Sugar Detox.  So what is a sugar detox??  Read on to find out more!
-High in protein.  This is very similar to paleo, so if you were doing the paleo challenge with me last month, this shouldn't be too hard.  Protein is what helps give you fuel to workout harder and longer, so protein in your diet is key.
-High in vegetables.  To put it simply, try to stick with just healthy meats and veggies during the sugar detox.
-Try to stay away from fruit.  Though fruits are packed full of natural sugar, for this challenge, the goal is to try to cut them out as much as you can and only rely on them if you're having a sweet craving.  This will hands down be the toughest part of the detox for me!  I eat fruit every single day.  And multiple pieces!  My breakfast is only fruit.  All of my snacks are fruit.  You get the idea.  I rely on it heavily for my sweet tooth.  But…we can do anything for 3o days, right?!  = )
-No white grains.  Once again, I was pretty used to eating no grains with paleo, so this isn't much of a change for me.  But if you haven't been eating paleo, I know this can be quite the shock for most people.  It is tough at first, but after a couple weeks, you won't even miss them, and you will feel so much better with so much more energy!
-No alcohol.  This will probably be the easiest one for me.  = )
-Dairy is allowed.  Since I eat paleo, I still won't be having any dairy (and all the bloating that comes with it!), but for this detox, you definitely can have it if you want!
-No coke, candy, juices, sugary cereals, sugar for coffee, sweetened milk, etc.  I don't eat or drink any of these things anyways, so this won't be that bad either.
With swimsuit season already here in some parts of the world (we went swimming for the first time outdoors this season last weekend!), the 30 Day Sugar Detox is the perfect thing to add to amp up your workouts and kick your butt into high gear!  And speaking of swimsuits, wow how my taste has changed over the years!  I used to pay more money for less suit, and now I just cringe at the thought of that.  If you're looking for some great swimsuits for moms, you have got to check out
Kortni Jeane
.  There are so many things I love about Kortni Jeane.  They come out with such fun prints, colors and styles of suits each season, and they're all sold as separates and coordinate with each other so you can mix and match.  And my very favorite thing about them?  They also make girls, mens and boys.  So…you can get a swimsuit for the entire family to coordinate.  How cute is that?!
Now that I have a super active toddler running around, I completely see why swimsuits for moms are so great.  It's not just about dressing to best fit your new mom body (my chest, stomach and hips!), it's also finding something that keeps you covered and comfortable while you're running around the pool chasing a toddler.  I don't want to be that mom bending over to pick Leighton up while showing off a little too much.  I would rather feel comfortable whether I'm lounging on a chair or sprinting to catch her before she jumps in the water.  I learned this the hard way last summer when we rented a giant slide for our backyard.  After having my top and bottoms slide around way too many times while going down the slide with Leighton, I would rather just have a suit that I don't have to tug on that still makes me feel and look good.  Now to the good part.  I am so excited to be teaming up with
Sequin
to give away one piece of jewelry and
Kortni Jeane
to give away $100 towards any swimsuit they have in stock.  To enter, just use the rafflecopter widget below and good luck!  What are your favorite mom friendly swimsuits?  Will you be joining us for the 30 Day Sugar Detox?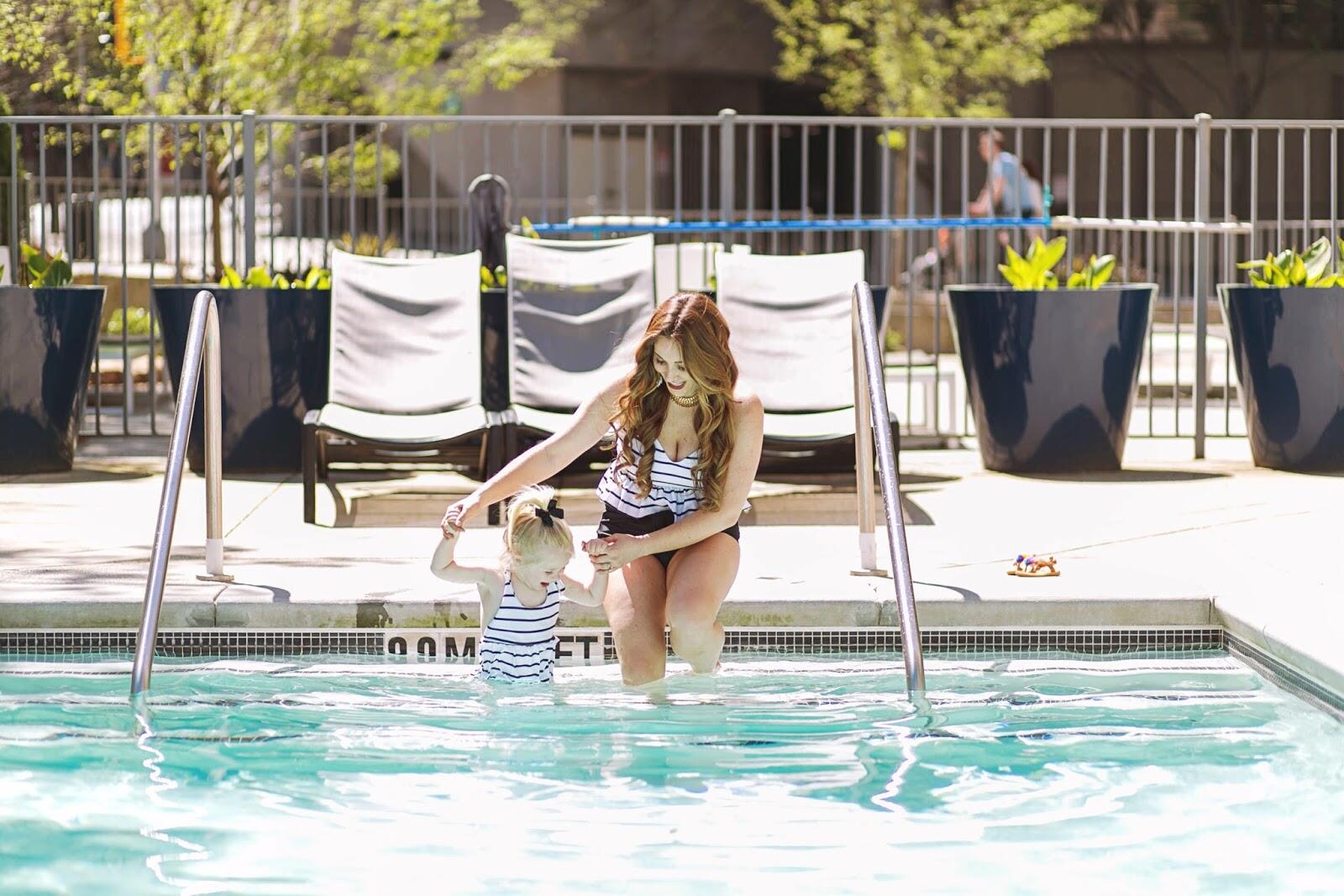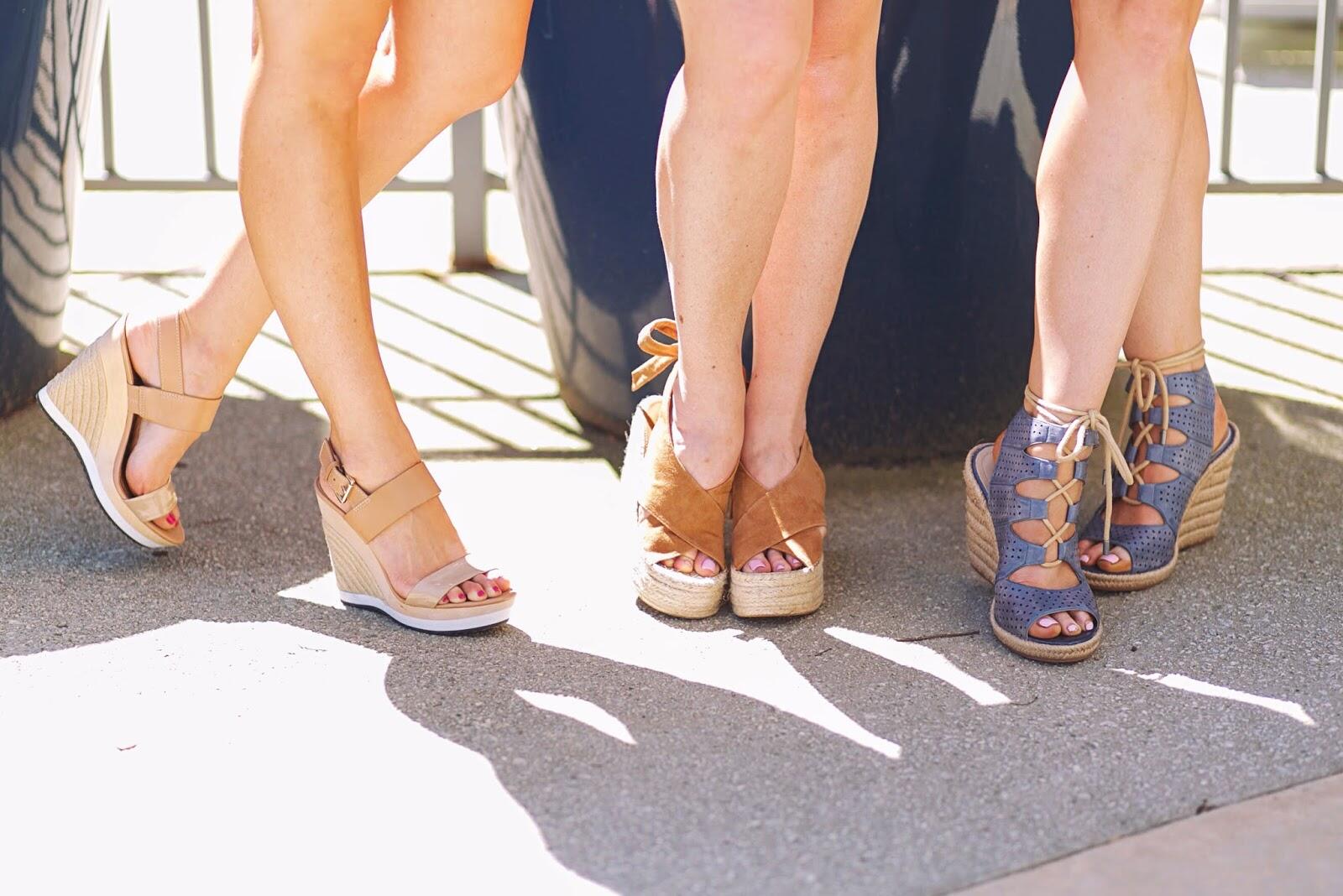 JavaScript is currently disabled in this browser. Reactivate it to view this content.