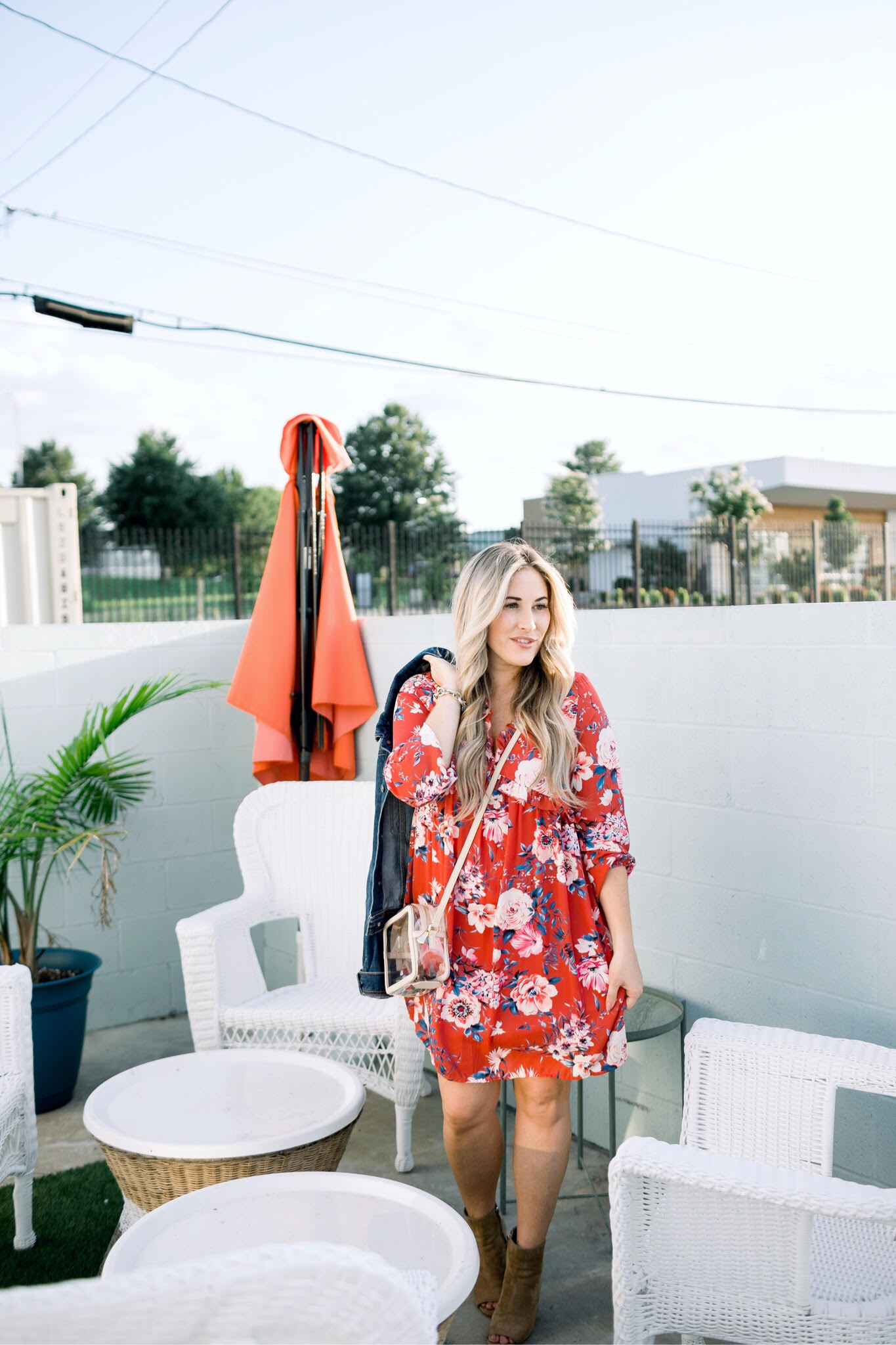 SHOP THIS CUTE SUMMER DRESS LOOK:

Happy Tuesday! Goodness this past weekend was a whirlwind, but a fun one! I went to Jackson Hole with Matt and his family and had one of the best times! It was my first time to visit in the summer time, and everyone was right, it is even more gorgeous than the winter time!
I packed this pretty little floral dress and denim jacket on my trip, but what I realized is I ended up staying in active clothing most everyday of the trip because we went white water rafting, mountain biking and hiking. I'll be packing it again this weekend for Birmingham though. It is the perfect transitional dress from summer to fall, and I love the cute little floral bustline.
This in-between season in August, September and even October here in Memphis is the toughest for me. It feels like summer most days, but occasionally we get a little hint of fall here or there that makes us want to throw on a fall piece without dying from the heat and humidity. That's why cute summer dresses are especially perfect this time of year.
What about you? What are your favorite cute summer dresses to transition into fall? Let me know in a comment below!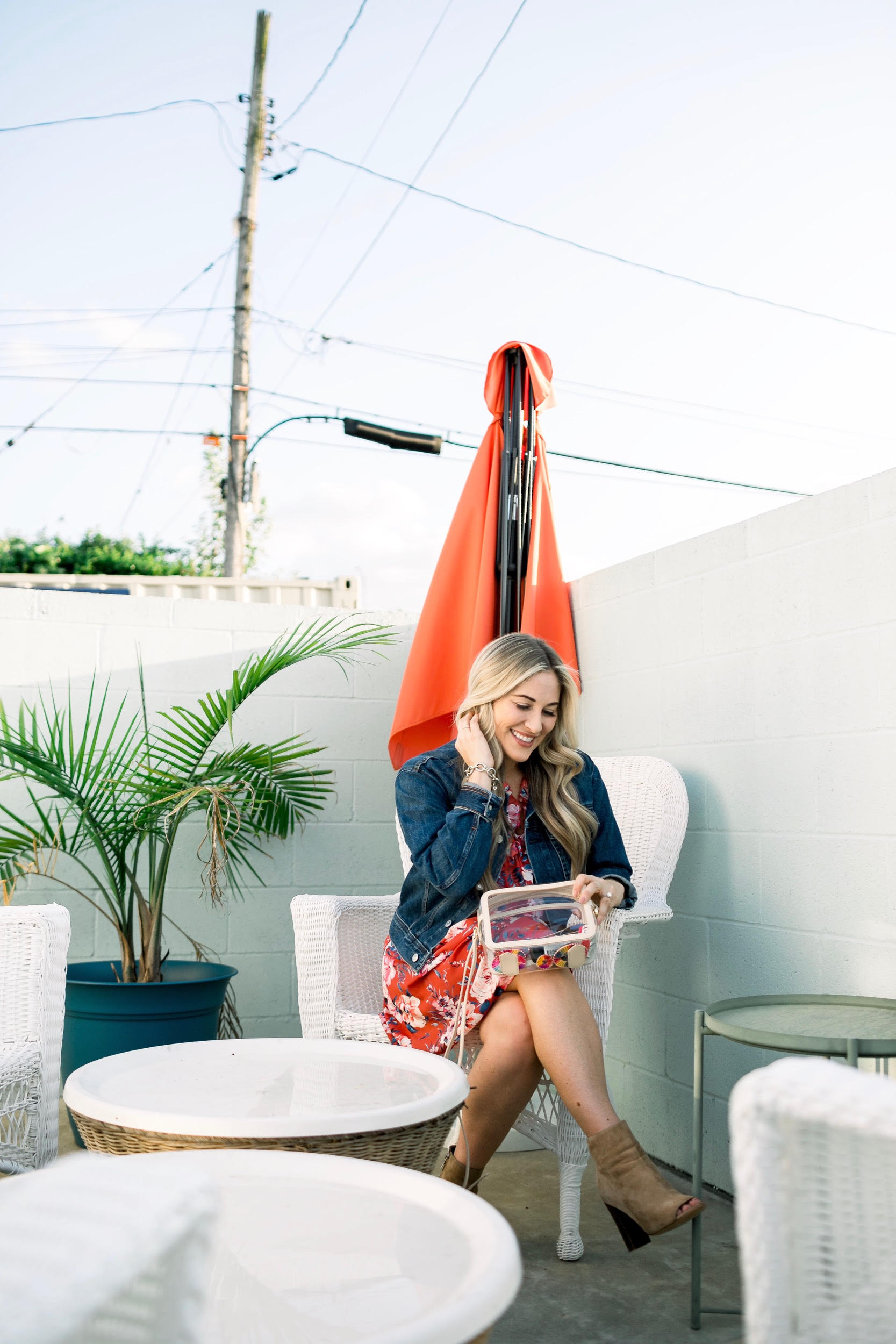 SHOP THIS CUTE SUMMER DRESS LOOK: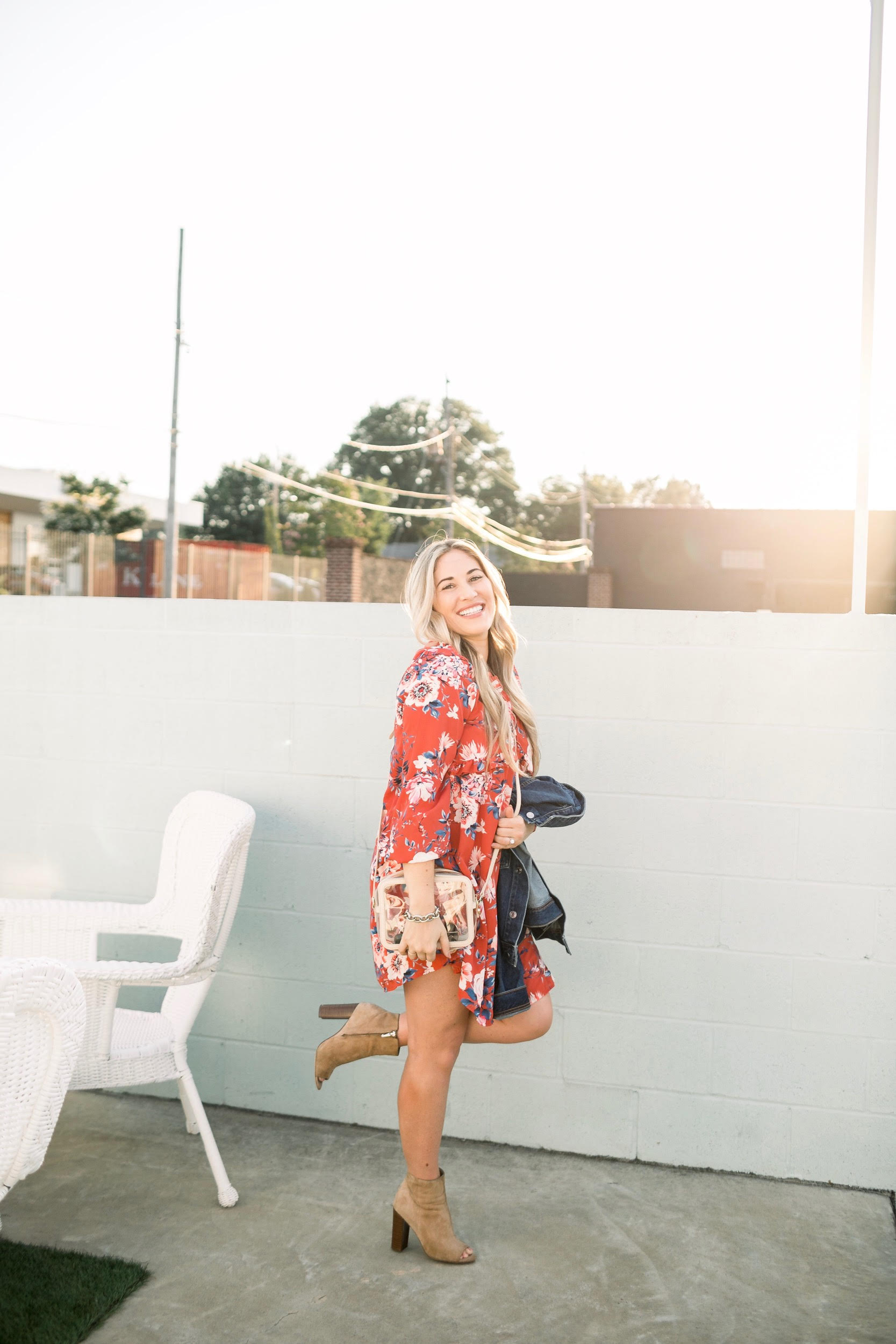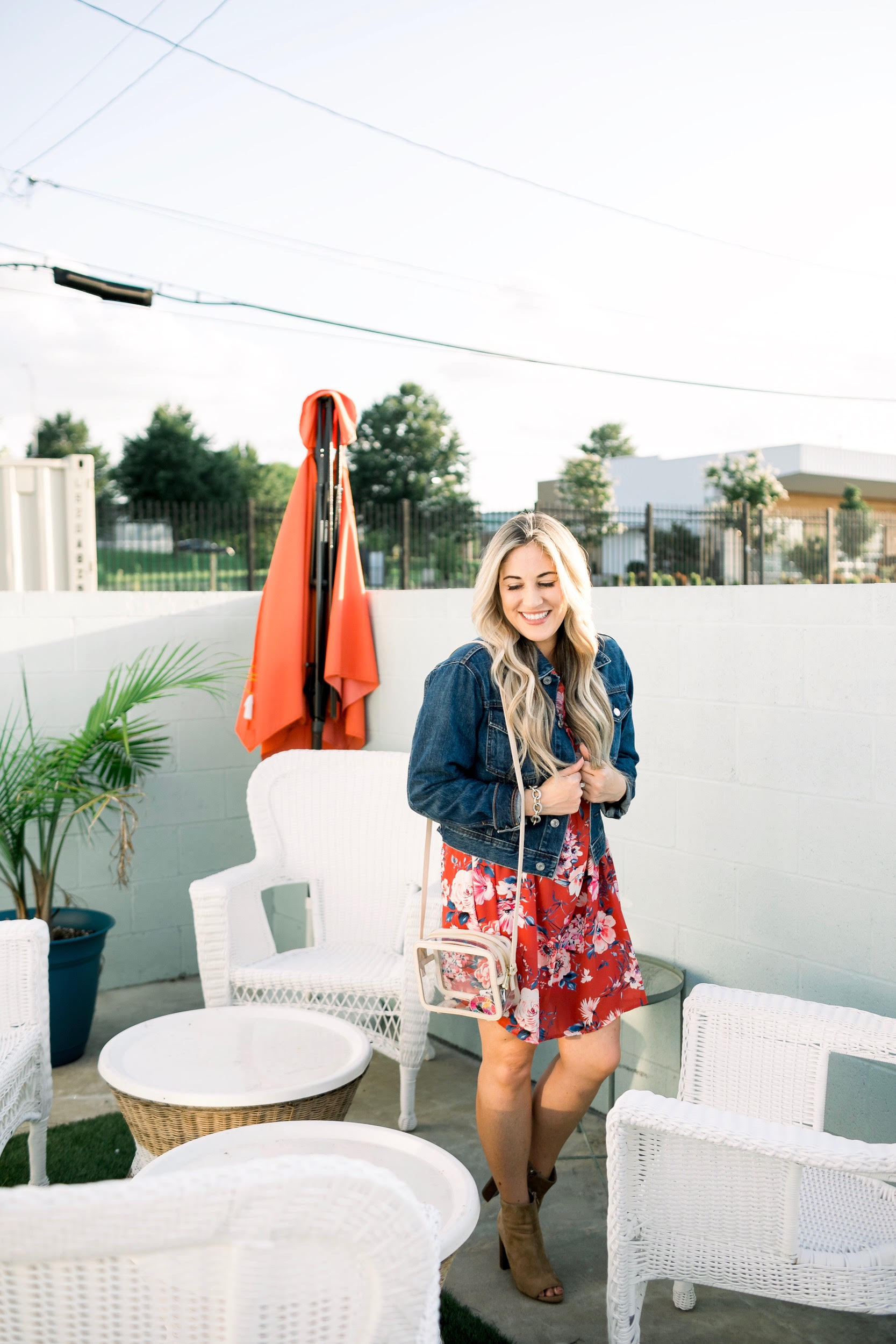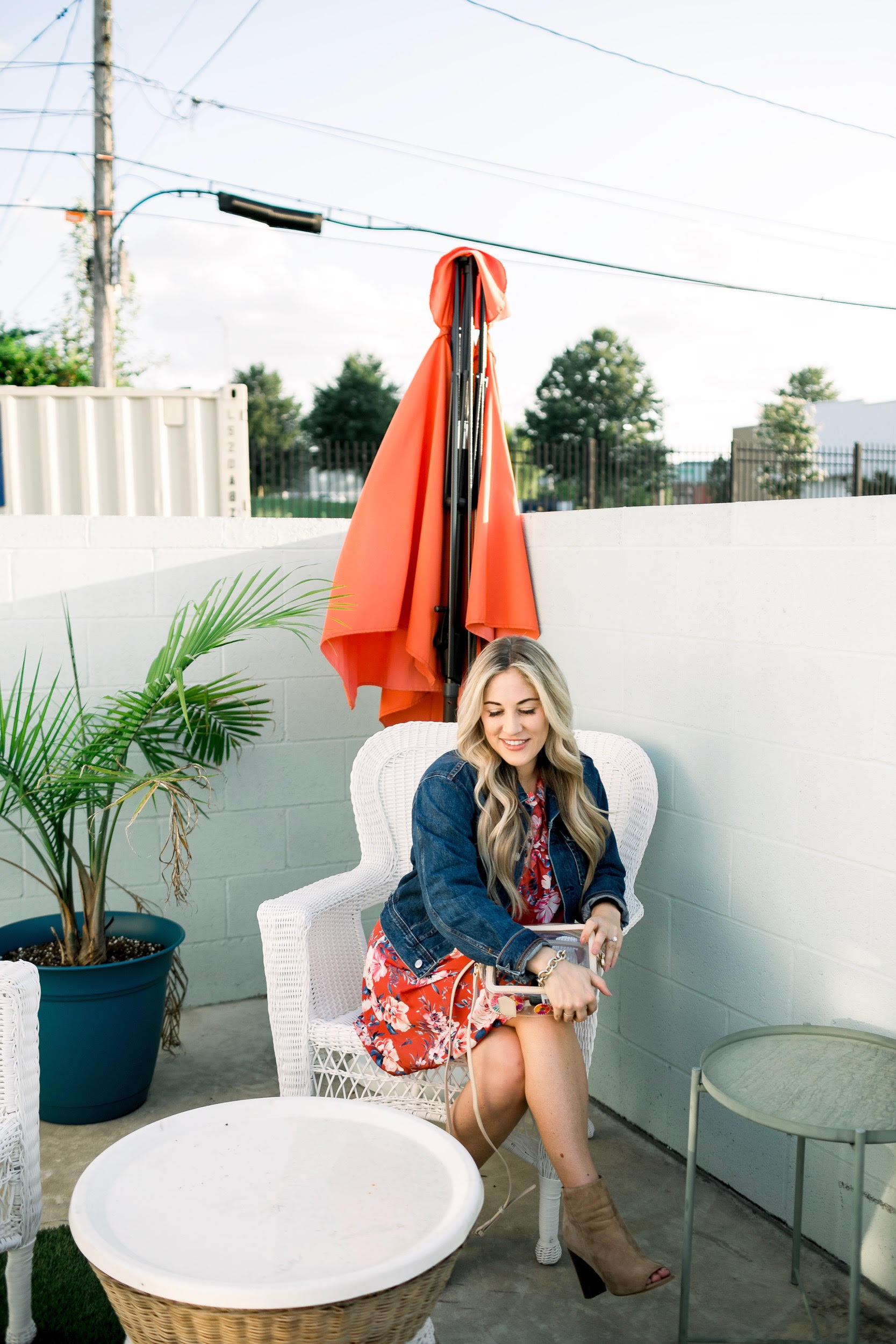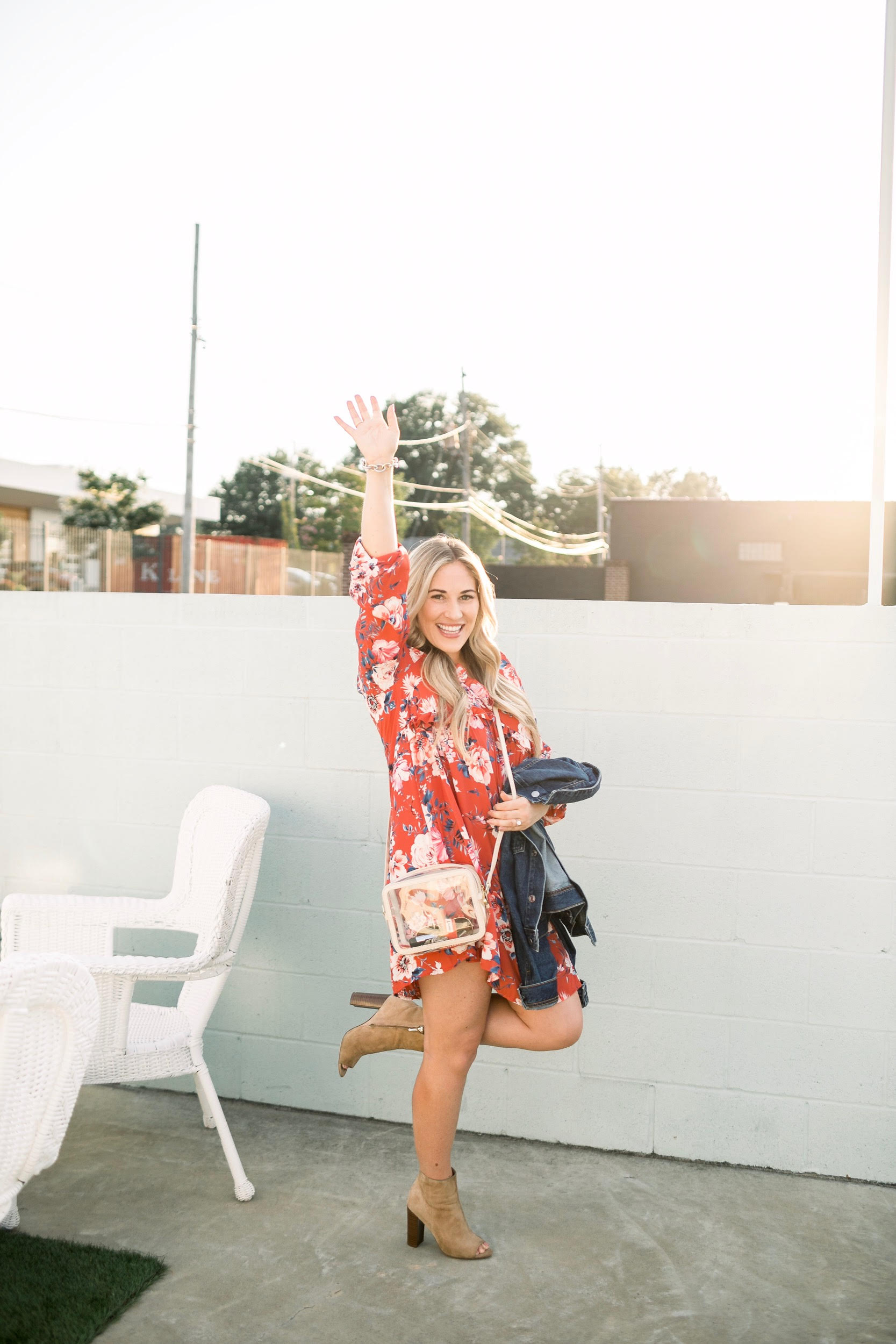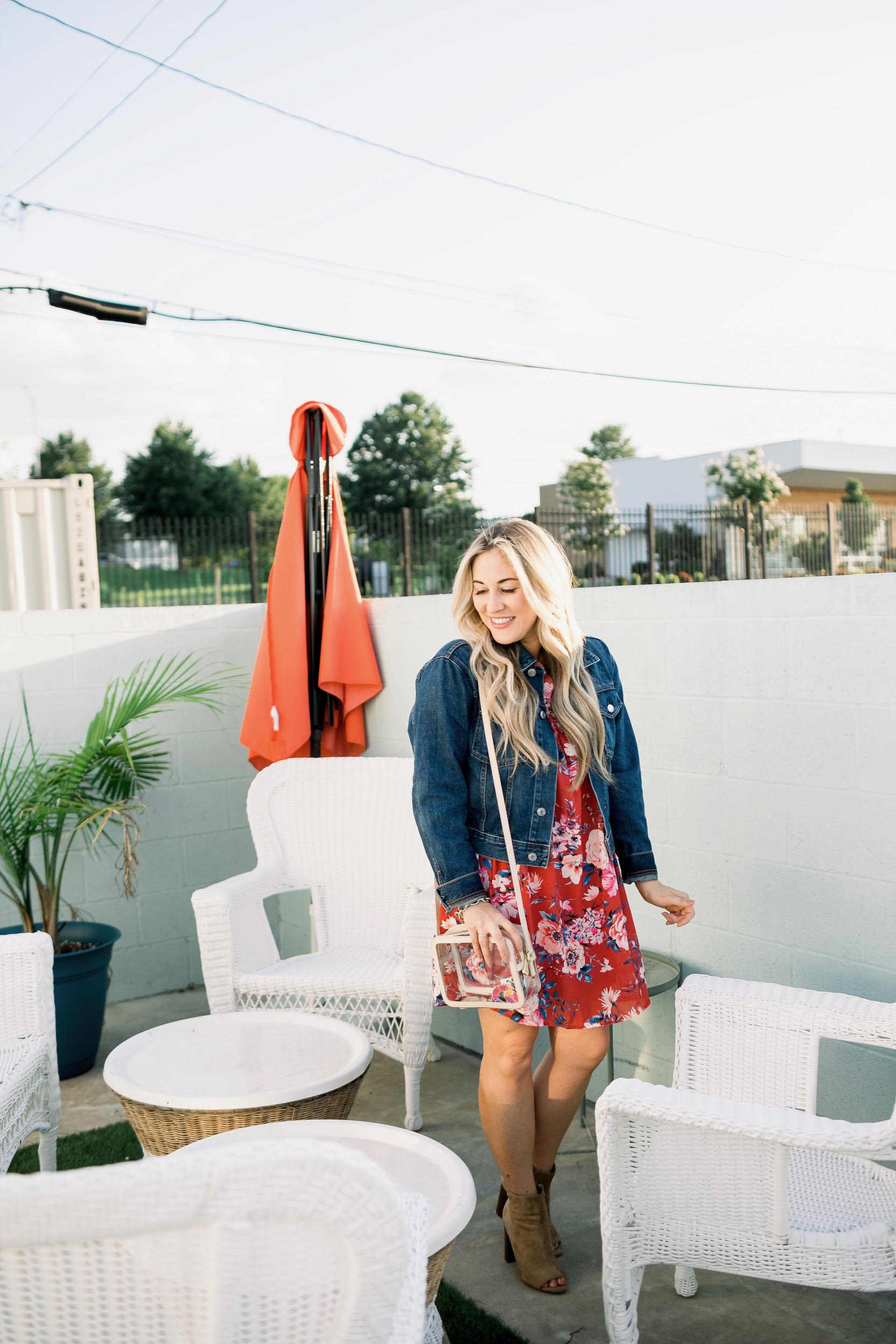 SHOP THIS CUTE SUMMER DRESS LOOK:

DRESSES
Walking in Memphis | The Fashion Canvas
~~~
The featured bloggers are Hello Katie Girl and Threads for Thomas because we loved their LABOR DAY LOOKS from last week's linkup!
Add your link below and make sure to follow the theme for your chance to be featured on our blogs.