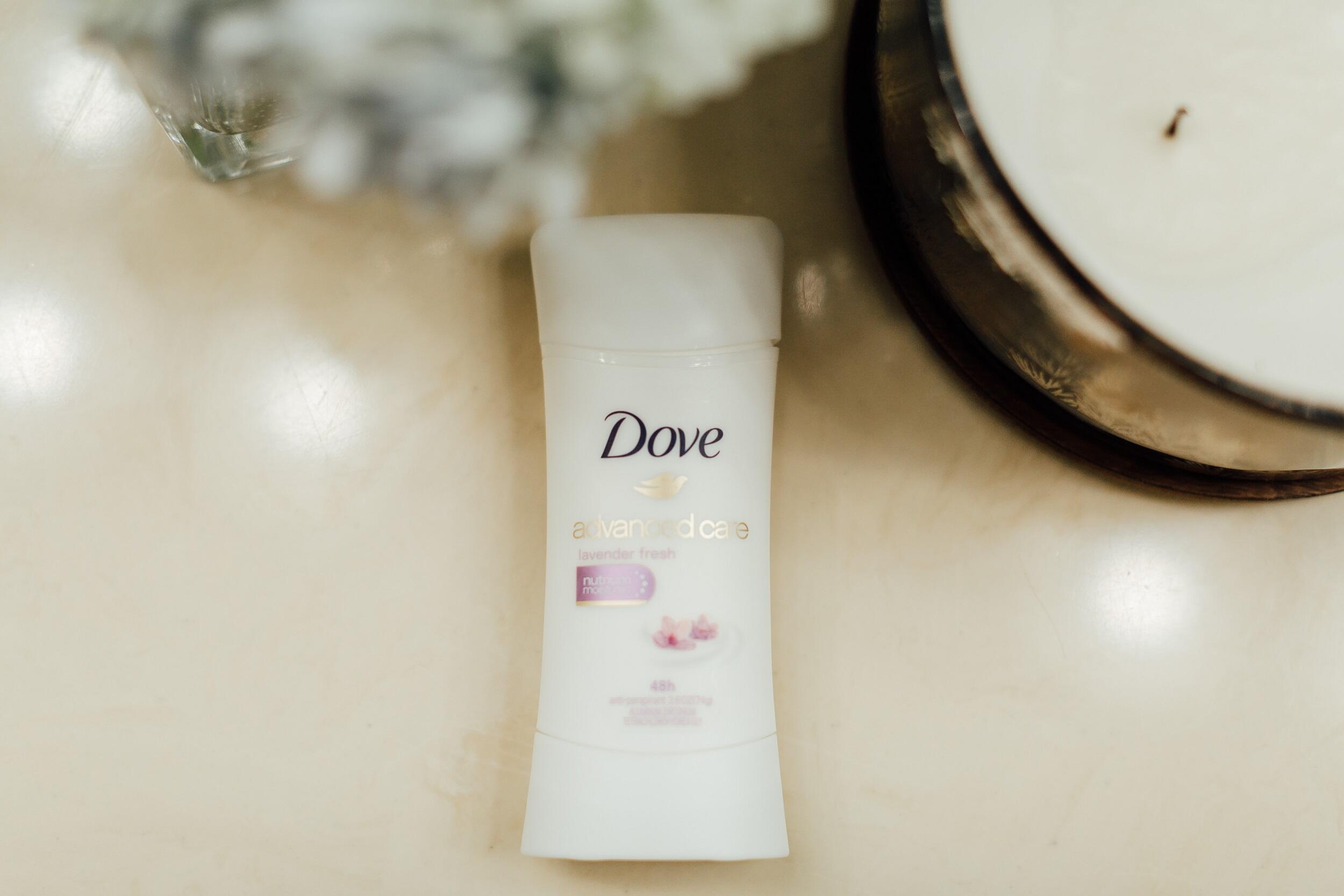 This winter workout post is sponsored by Dove, but all opinions are 100% my own. Thanks for helping me to support the brands I love.

Just because the temps are dropping doesn't mean that it's time to leave my running routine behind until next spring. It just looks a little different than it does in the spring and summer. I usually bundle up in removable layers that I can take off as I warm up throughout my run. But what doesn't change about my winter workout routine is my choice of antiperspirant. With the colder temps, you may think you don't sweat as much, but I still don't leave the house without my Dove Advanced Care Antiperspirant in my gym bag.
Dove Advanced Care Antiperspirant provides 48-hour odor and wetness protection plus added skincare benefits for softer, smoother underarms. So…it's not just about keeping you dry and odor free, Dove Advanced Care actually helps to make your underarms softer over time. One of the biggest questions women have is how to take care of their skin, and Dove is working with their Dermatologist Dr. Alicia Barba to provide 16 tips on how to take care of your skin this time of year.
Some of my favorite tips that Dr. Barba covers is her first tip to get into a bedtime routine. It is the best time to hydrate your skin. If you're looking to decrease collagen breakdown, you might want to consider washing your face, applying a retinol and then moisturizing before you go to sleep at night. Another favorite tip from Dr. Barba is how to actually care for your underarms. Underarm skin is sensitive and an area that shouldn't be overlooked. Textures and fabrics in sweaters, undergarments and t-shirts can irritate the skin. Underneath all those layers, you'll need a product that keeps you hydrated and protected. Dove Advanced Care Antiperspirant is formulated with moisturizers to help alleviate irritation and leave you with softer and smoother underarms.
And we all know hotel and airline toiletries don't cut it. Dr. Barba's third tip shares the products you absolutely must bring with you while jet setting this holiday season. She recommends to just stick with the basics. Traveling is definitely not the time to experiment with a new product and end up with skin irritations or rashes. If you have limited suitcase space to work with, stick to a cleanser, sunscreen, deodorant, hand lotion and your regular makeup. Conveniently, Dove Advanced Care is TSA approved in full size, and is also available in travel size. With all my traveling this year, this has been such a great added benefit as I've been trying to do better about only traveling with a carry-on bag.
One of the biggest issues I've had over the years is dark marks, and I'm excited to finally try out Dr. Barbas's tips to help improve this. I feel like our skin has been through a lot come winter, and we especially neglect our underarms this time of year (when they're covered up under cozy knit sweaters!) With winter gearing up in full force, how have you changed up your winter workout and skincare routine? Have you tried Dove Advanced Care Antiperspirant?
This is a sponsored post written by me on behalf of Dove Advanced Care Antiperspirant.