This post is sponsored by Amtrak, but all opinions are 100% my own. Thanks for helping me to support the brands I love.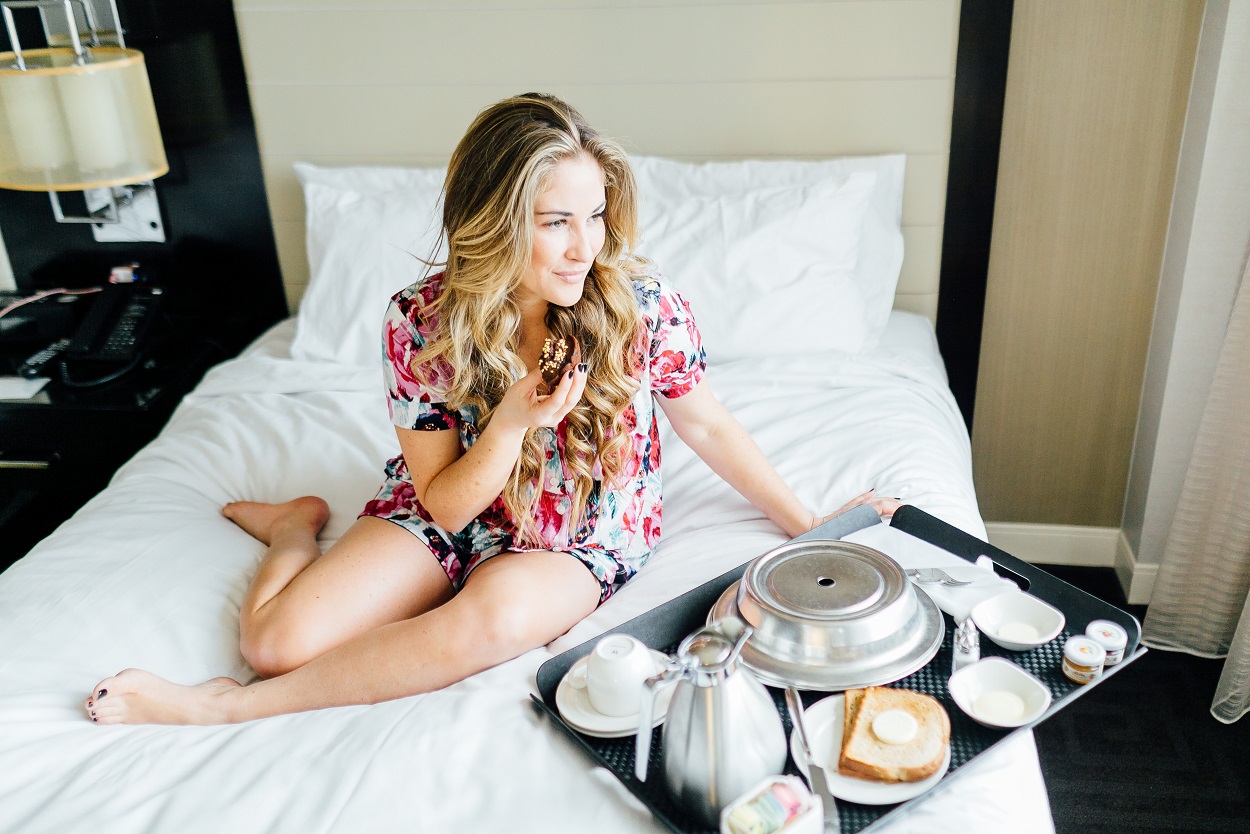 Good morning y'all!  I feel like I was waiting on this fun little weekend girls' trip for so long, and now it's come and gone in just a blur!  A couple weekends ago, my sister Carrie, my friend Mary Kate and I packed our bags and headed over to the Amtrak train station in downtown Memphis to take the train to New Orleans, LA.
This was my second time to take the Amtrak train to New Orleans, and it was even better than I remember!  We left on a Saturday morning and got there that afternoon. Then we had the rest of Saturday and all Sunday to explore New Orleans.  We stayed at the Hyatt Regency which was located within walking distance to the train station.  The hotel had so many dining options, and the rooms were spacious with a nice skyline view of the city.
5 REASONS WHY YOU SHOULD START USING AMTRAK
1.)  The ride is part of the experience.  Unlike when you're stuck in a cramped vehicle with 2 other friends, on the Amtrak train, the ride is actually part of the whole experience.  You can lay down and sleep, get caught up on work, head to the dining car and eat and drink or even just check out the views in the observation car.
2.)  It's the most comfortable way to travel.  Like I mentioned above, you can do anything on the ride, but if you like to catch up on your zzzz's while traveling, Amtrak is perfect for you.  The chairs recline back and the foot rest pops up.  There is SO much room!  I said I was going to work on the ride, but I actually napped for 5 hours because I was so comfy.  Oops!  = )
3.)  You get to take in the scenery.  And the scenery is completely different than what you would see if you were just in a vehicle.  And you get to do it all while grabbing a bite to eat or drinking some hot chocolate.  That sounds like the perfect trip to me.
4.)  It is one of the most inexpensive ways to travel.  It costs about the same to drive my vehicle to New Orleans, but I get to save on wear and tear on my vehicle.  Prices started at $62 each way.  And the train station is conveniently located close to the French Quarter, so you're easily within walking distance to all the action.
5.)  We got to the train station 5 minutes before the train left.  No having to arrive at the airport 2 hours early.  It was just so convenient!
Remember when it comes to taking the Amtrak train, it really is about the experience.  The first time I took the train, it was for my sister's bachelorette party.  This time it was for a girls' weekend.  They have public seating and they also have private cars.  Grab a bunch of your friends, and hop on the train with them to create some fun memories with your besties.  Have you ever taken the Amtrak train?