This non-surgical facelift post is sponsored by Sio Beauty, but all opinions are 100% my own. Thanks for helping me to support the brands I love.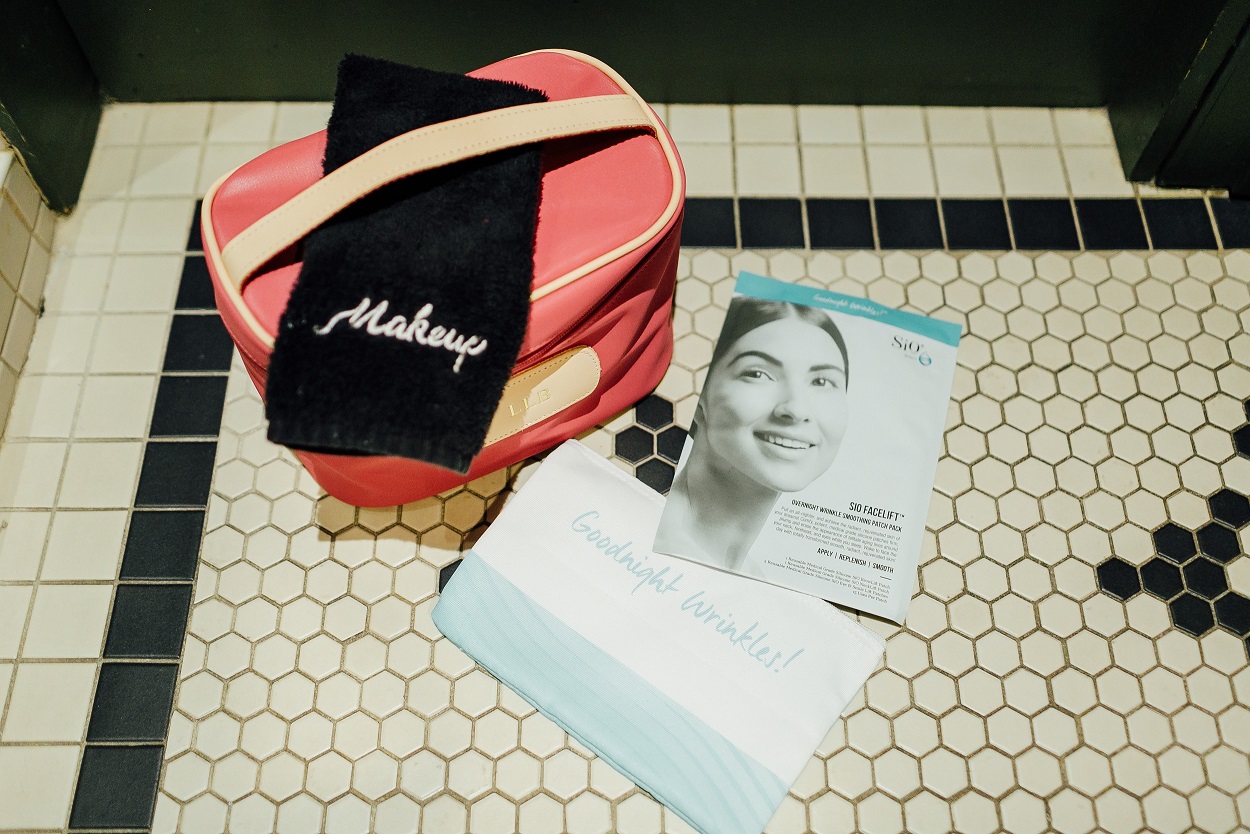 You might remember me posting about SiO Beauty here last year.  I use their décolleté SkinPad, and was so excited when they launched their facelift collection of silicone patches in the summer of 2017.  SiO patches work with gentle compression and hyper hydration which creates a microclimate on the skin that plumps and smooths the skin to ensure you're facing the day wrinkle free.
SiO Beauty patches are a made of multi-use medical-grade silicone.  They are contoured to fit and flex like a second set of skin.  They are very soft and comfortable, and I usually forget I'm even wearing them!  The facelift collection comes with patches for your neck, forehead and eyes.  The set includes one browlift patch, 2 eye and smile lift patches and 1 necklift patch.  SiO patches target critical wrinkle zones all the way from your brow to your bust, visibly repairing lines, creases and wrinkles and helping your skin defend against new ones.
SiO Beauty  was founded by former publicist and beauty innovation expert, Gigi Howard.  She leveraged technology trusted for decades by dermatologists and plastic surgeons in scar healing for this revolutionary at home wrinkle treatment.  You can check out her real results here.  They are amazing!  I almost feel like I started getting wrinkles overnight, though I know it took time.  Now that I'm 34, I'm trying to be as proactive as I can before it's too late.  Have you tried SiO Beauty patches?