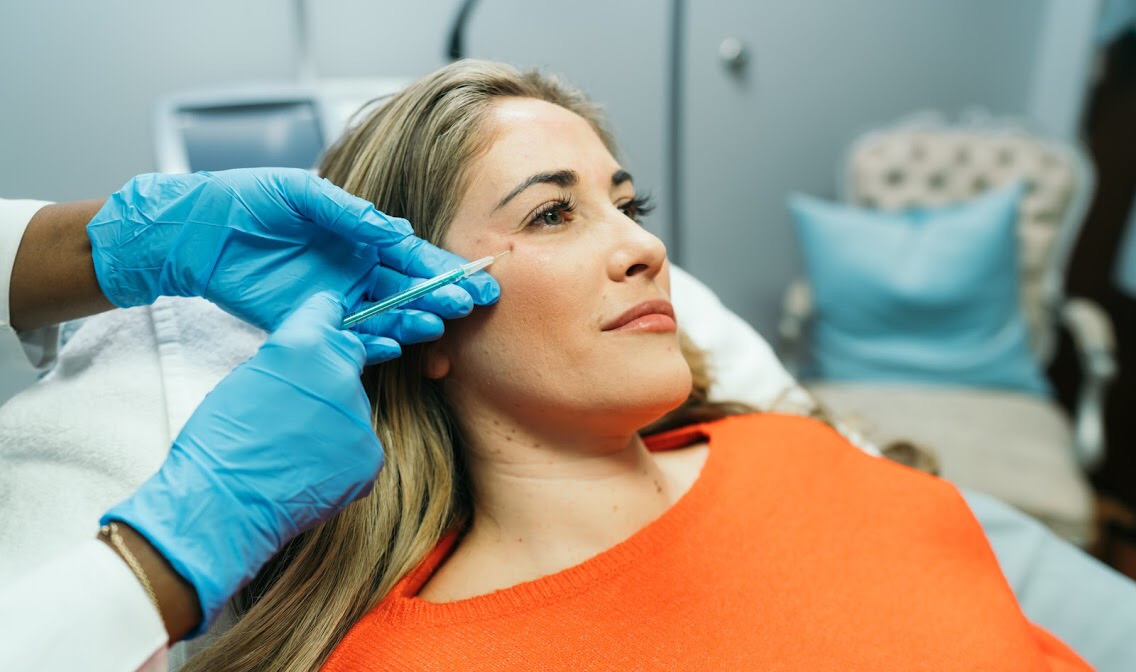 If you're anything like I was a year ago, you may not even know exactly what Botox® is.  Or you might be completely confused about what it is and what it does.  Botox® injections relax certain muscles in your face and help reduce the appearance of frown lines and facial wrinkles.  But did you know getting botox is also proven to help reduce migraines, arthritis pain and depression??
I've been getting Botox® injections from Spa Therapies for a little over a year now.  My little sister talked me into it (she just turned 30), and we both wish we would have done it even sooner!  I don't have any deep wrinkles yet, so I use the injections to be proactive and prevent lines before they become deep, permanent and etched into my face.
The great thing about getting botox is that it requires basically no downtime.  Botox® is not surgery, and aside from some light bruising or spots that have to heal from where the needle was injected, most people go straight back to work after getting injections.  Botox® is also clinically proven to be safe and effective and was approved by the FDA to treat forehead lines.
What surprised me the most when I first got Botox® is that you might actually be prone to less wrinkles in the future after getting it.  And over time, you will have less deep wrinkles.  Results typically last 3-6 months, but even if you stop getting botox treatments, over time your winkles should be a lot less noticeable and deep.  If I would have known how great it is at preventing wrinkles from getting to the point where you can see them even when your face is relaxed, I definitely would have done it years ago!
My motto is always less is more.  You can always get more, but you can't take it away.  I usually get a little in my forehead, my crow's feet, between my eyes and a little in my smile lines.  If you're looking to reduce lines and wrinkles and have a more youthful look without surgery, I would definitely recommend trying Botox® and seeing what you think.  And if you're in the Memphis area, make sure you go see Veronica at Spa Therapies.  She is a Certified Aesthetic Nurse Specialist and has over 20 years of plastic surgery experience.  Have you tried Botox® before?  Would you ever get botox?