Shop this Casual Look Post:

Here we are back again to winter-ish weather, but I already have spring on my mind.  This is when I pull out my casual look with white denim, wedges, lightweight pieces, layers and pastels.  The layers, denim and jacket is perfect for those cool breezes, but the spring colors have me feeling just that…springy!
How adorable is Leighton's little rain jacket, boots, boot socks and backpack??  They're from the Peter Rabbit for Joules collection, and she is obsessed.  She's already seen the movie twice, so you can imagine how much she loves putting on these adorable little pieces.  P.S. Did y'all know that Joules is now in 106 Dillard's locations in the U.S.??  I am so excited!  I swung by there this past weekend and picked up some cute linen shorts, a dog printed blouse and a striped skirt.  They have so many cute, colorful and perfect for spring pieces, and they come in women's, kids and baby sizes.
If you're in the Memphis area, make sure you swing by Dillard's at Wolfchase Sunday, April 29 from 1:00-5:00pm because I am hosting a fun little shopping event.  There will be a braid bar and makeup touch-ups.  You will also receive a gift with every purchase in store during the event!  I hope to see you there, or you can shop online for  Joules at Dillard's here.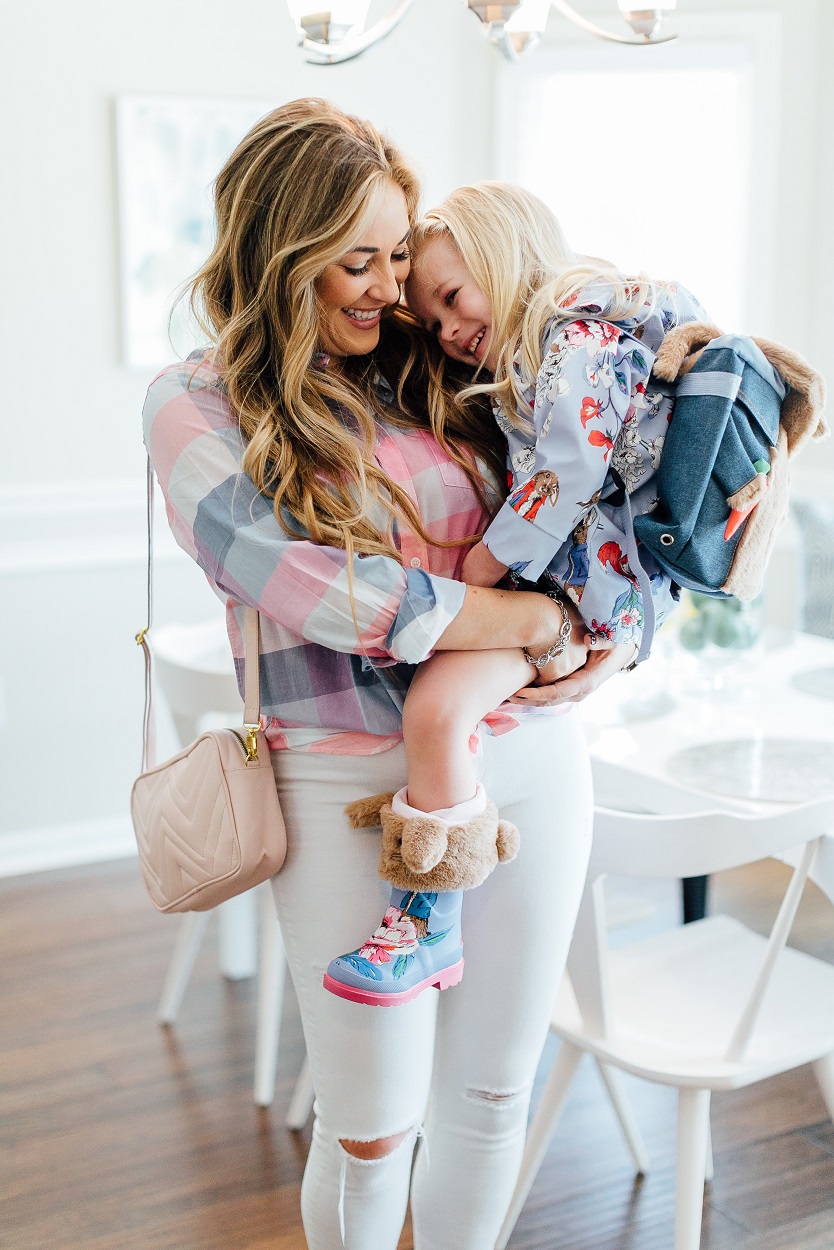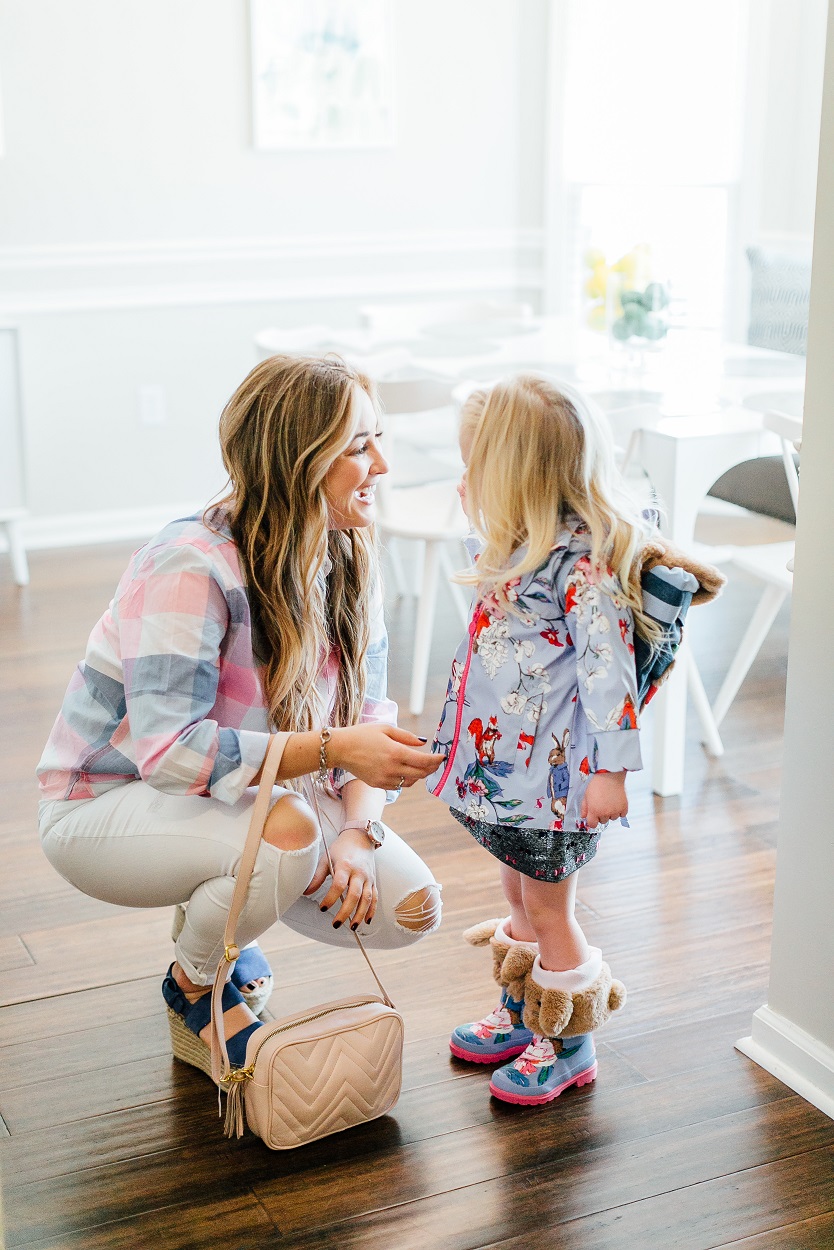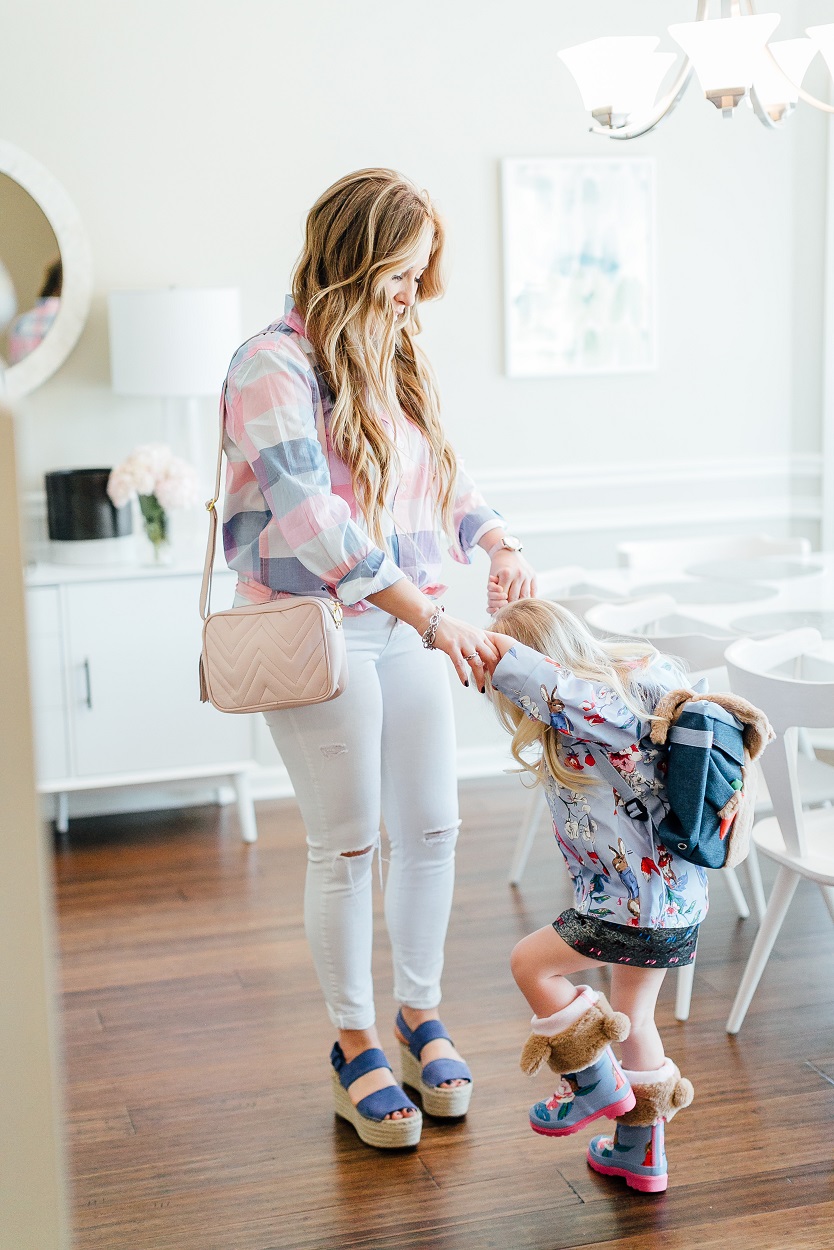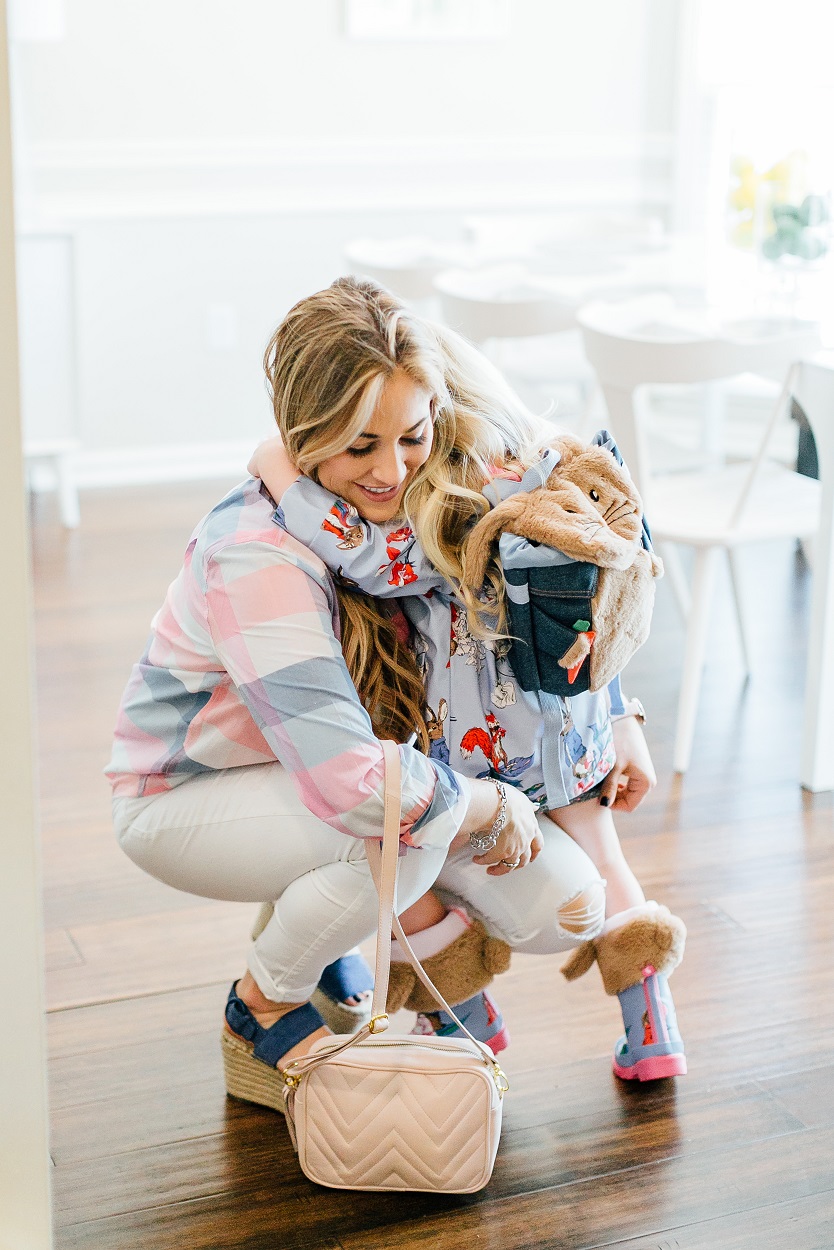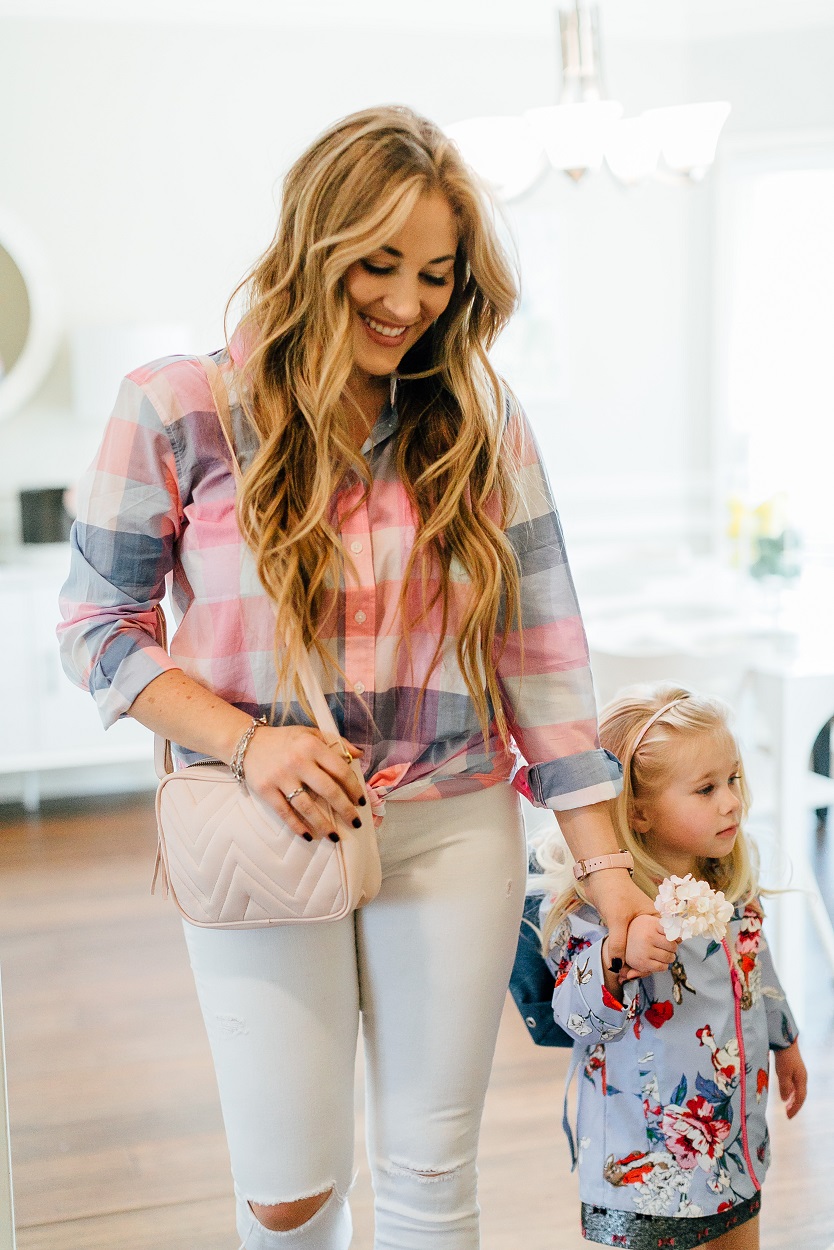 On Me:  Jeans // Top c/o // Wedges c/o // Bag c/o // Bracelet // Ring c/o // Watch c/o
On Leighton:  Skirt c/o // Top // Jacket c/o // Boots c/o // Boot Socks c/o // Backpack c/o