SHOP THIS HOW TO DECORATE POST

I showed you my dressing room/closet reveal here last week, and today I'm pumped to show y'all my new study.  When we first moved into this house, I thought what the heck am I going to do with this room??  It is right by the front door.  There is already a dining room.  I already have an office.  And Leighton's room is big so she doesn't really need a separate playroom.  That's when I decided to just turn it into a room that would be nice to just relax in, entertain or even sit back and read a book.  And that's exactly what I love doing in this room now.
I knew I wanted some comfortable chairs or a couch and an oversized ottoman for plenty of seating.  I also already have these bookcases, so I knew they were going to go in here.  I also thought it would be fun to have a bar cart in here, and this room is just across from the dining room so it's sill in perfect proximity.  When I began the design, all I had was the pink rug, the bookcases, the Eiffel Tower print and the wicker baskets.  The rest of the room was a blank canvas.  I knew I wanted this room to be bright and colorful with pops of blue and pink, so my next thing to add with the pink rug was some fun chairs.  I found these chairs at Target and immediately fell in love!
Since I feel like you can never have enough full length mirrors, I added this pretty one in this room, and it's perfect for one final look (to make sure your shoes match or you don't have static) before you head out the door to work.  = )  This room is at the front of the house, so it usually gets pretty good light in here, but I also added this lamp so I can relax in here at night after Leighton goes to bed and read a book (by the way, does anyone have any new book recommendations??)  I love the way this room turned out.  It is so colorful and cheerful and much more practical than I ever thought it would be considering I didn't even know what to do with this room at first!
What do you think about the design?  Do you have a room in your house you just don't know what to do with?? Hope this post helps you decide how to decorate your next room!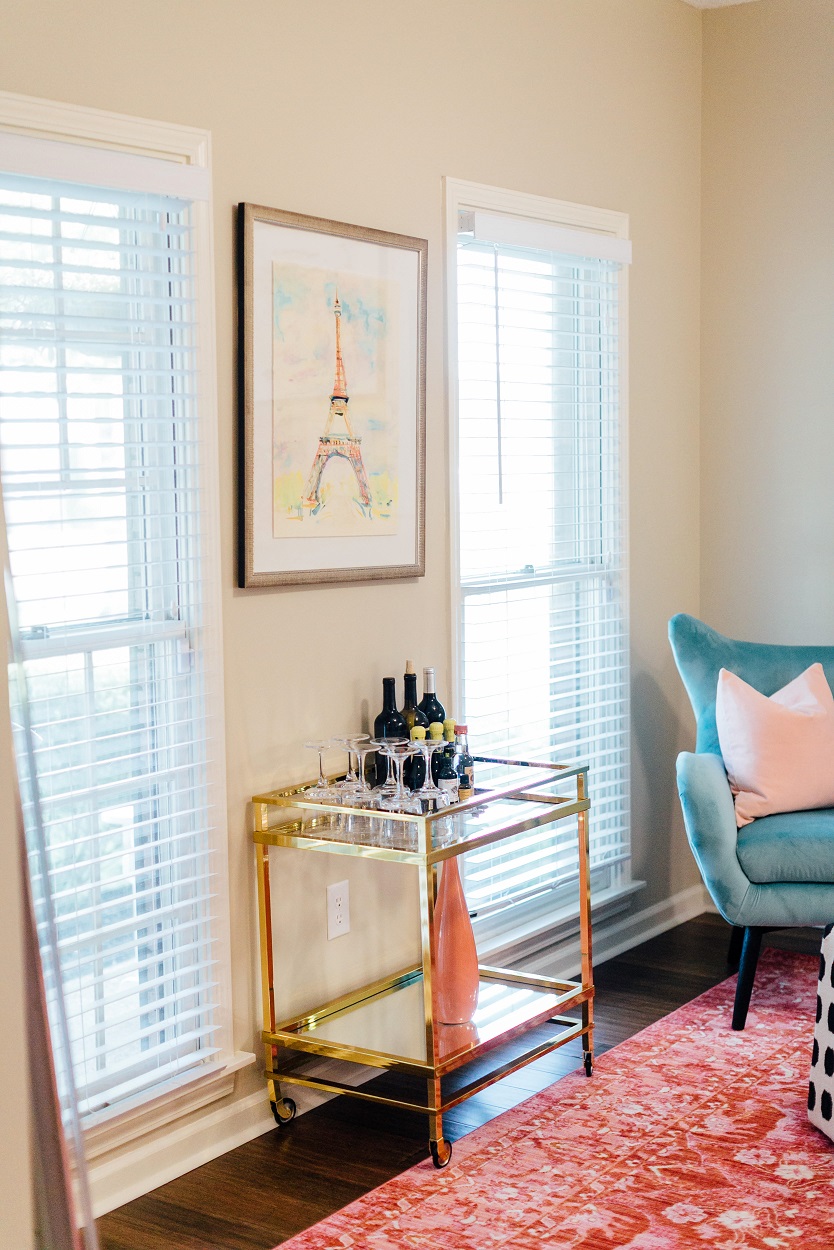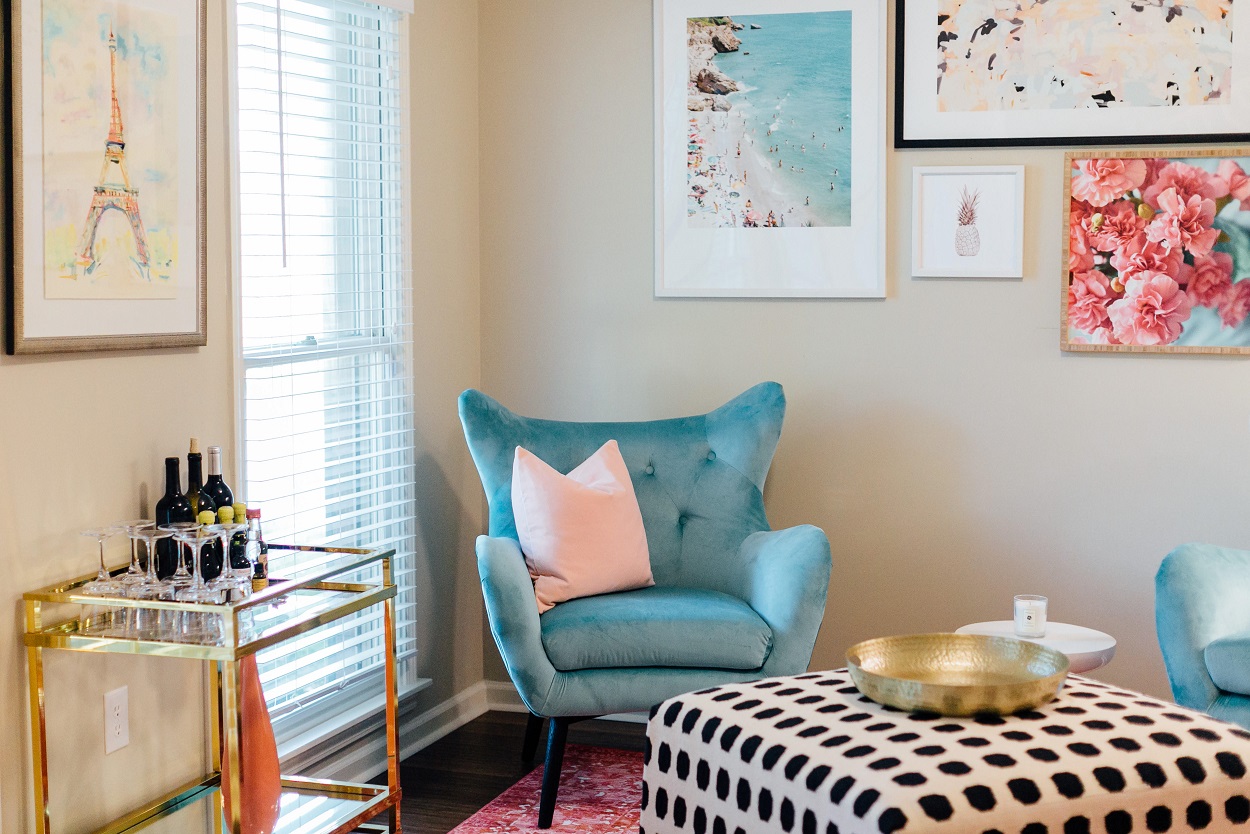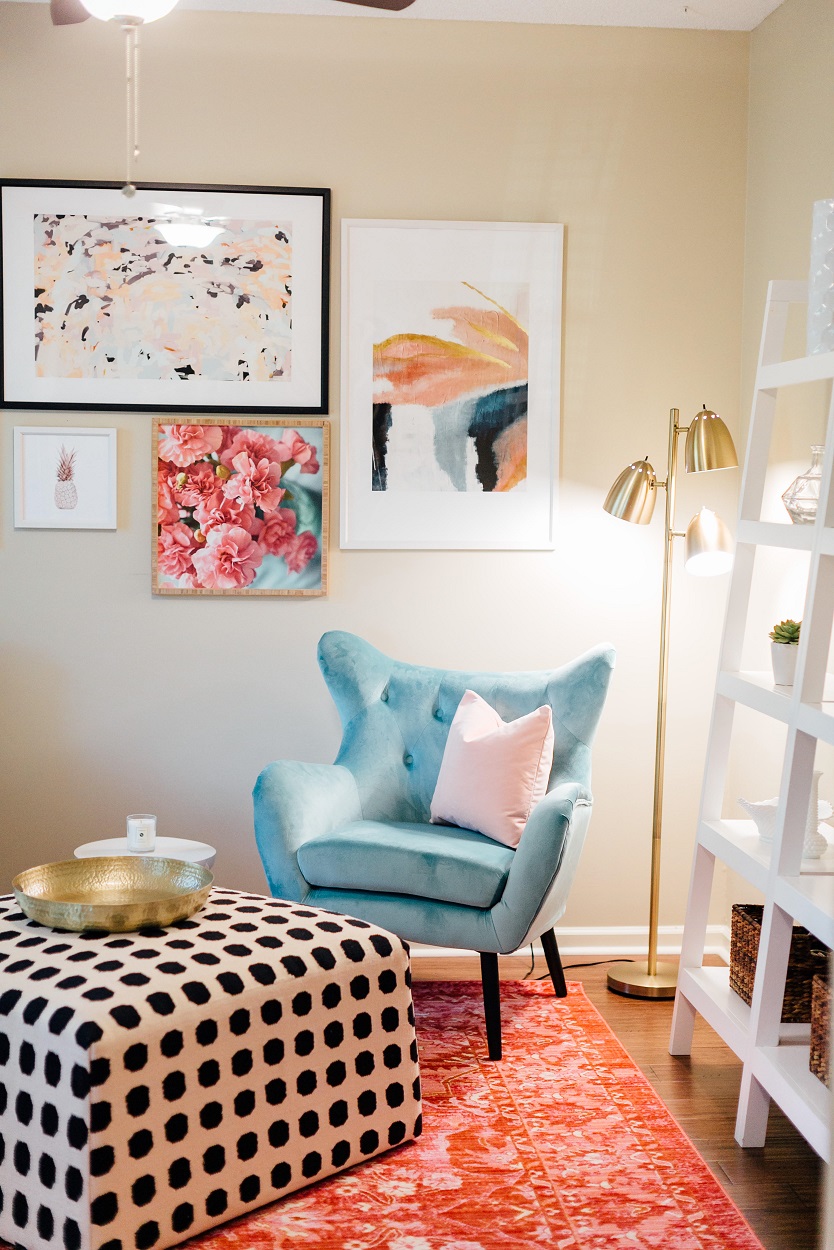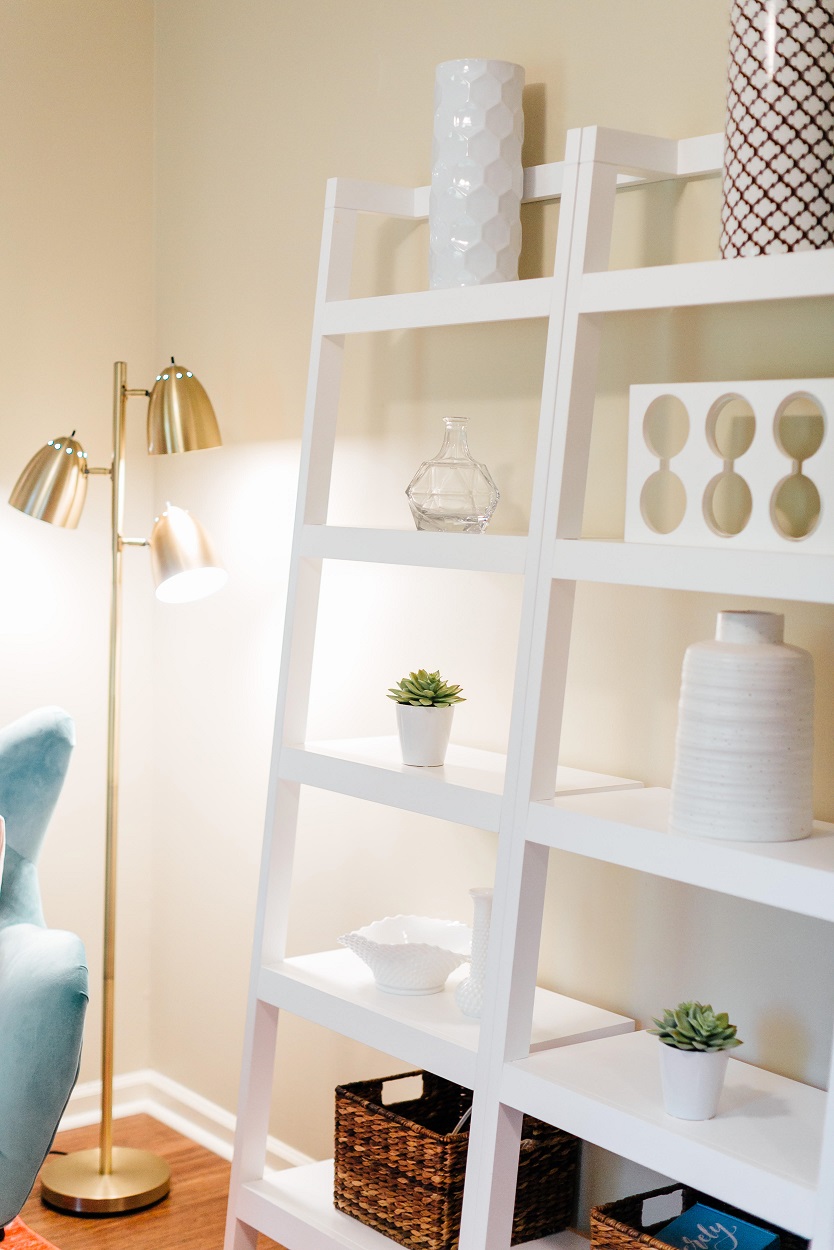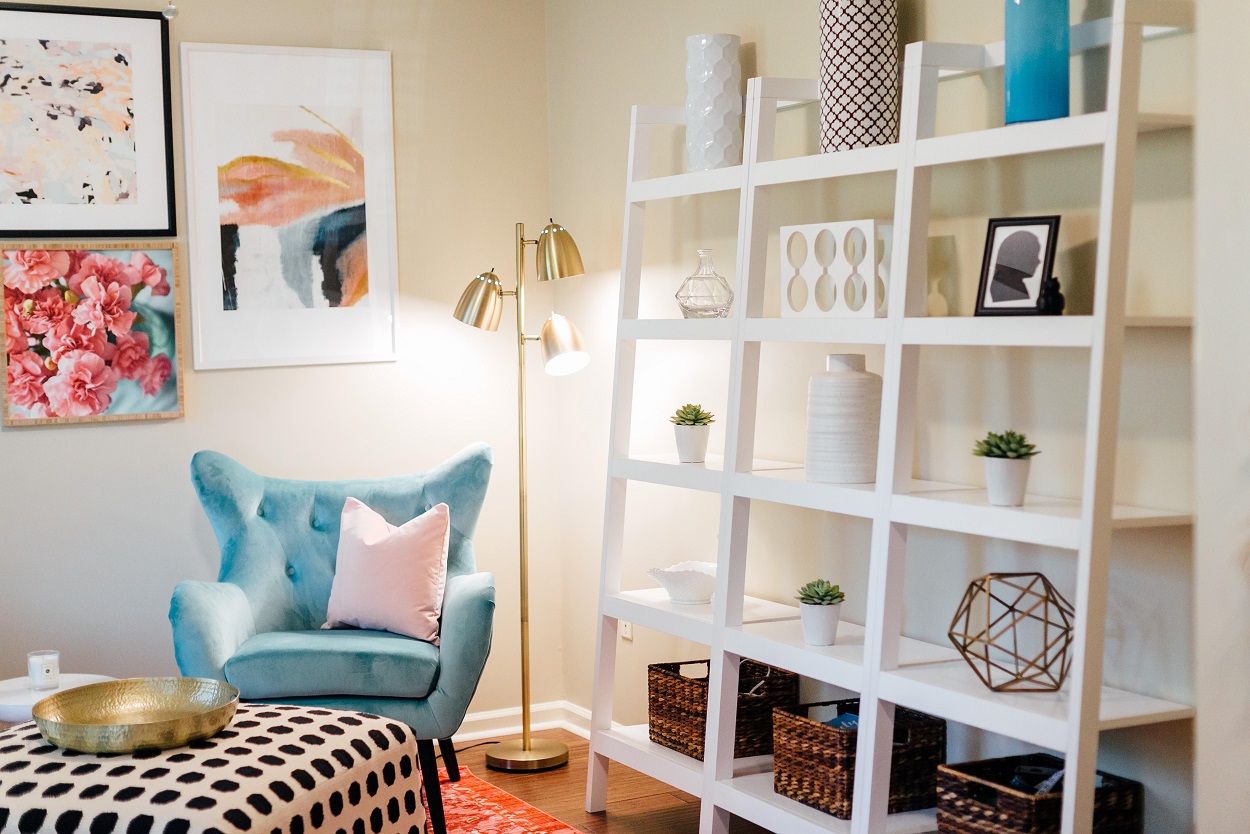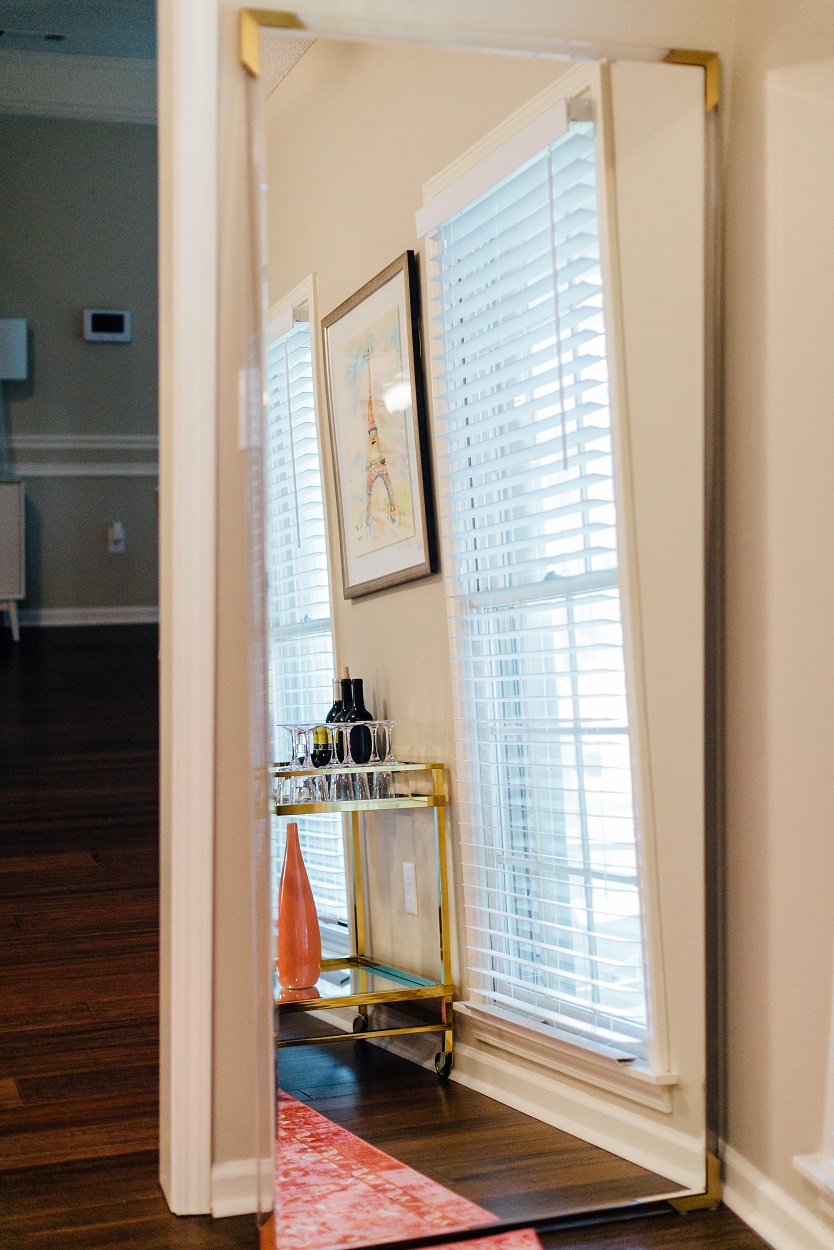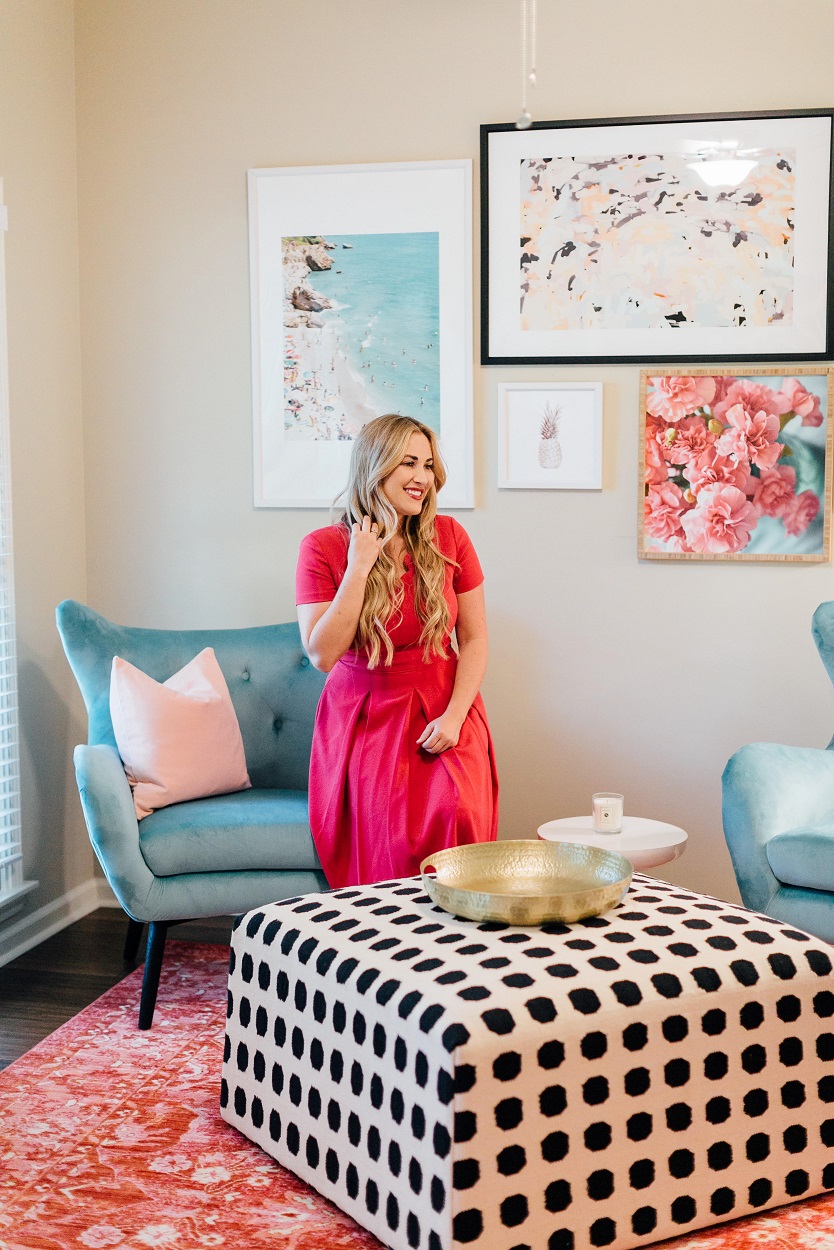 Rug c/o // Ottoman // Chairs // Side Table // Bookcases // Bar Cart c/o // Tray // Baskets // Vase // Pillows // Succulents // Sphere // Lamp // Mirror // Flower Print // Pineapple Print // Eiffel Tower Print (in stores only) // Similar White Vase // Exhale Print