Thanks to MGM Resorts International for hosting our stay.  All opinions are 100% my own.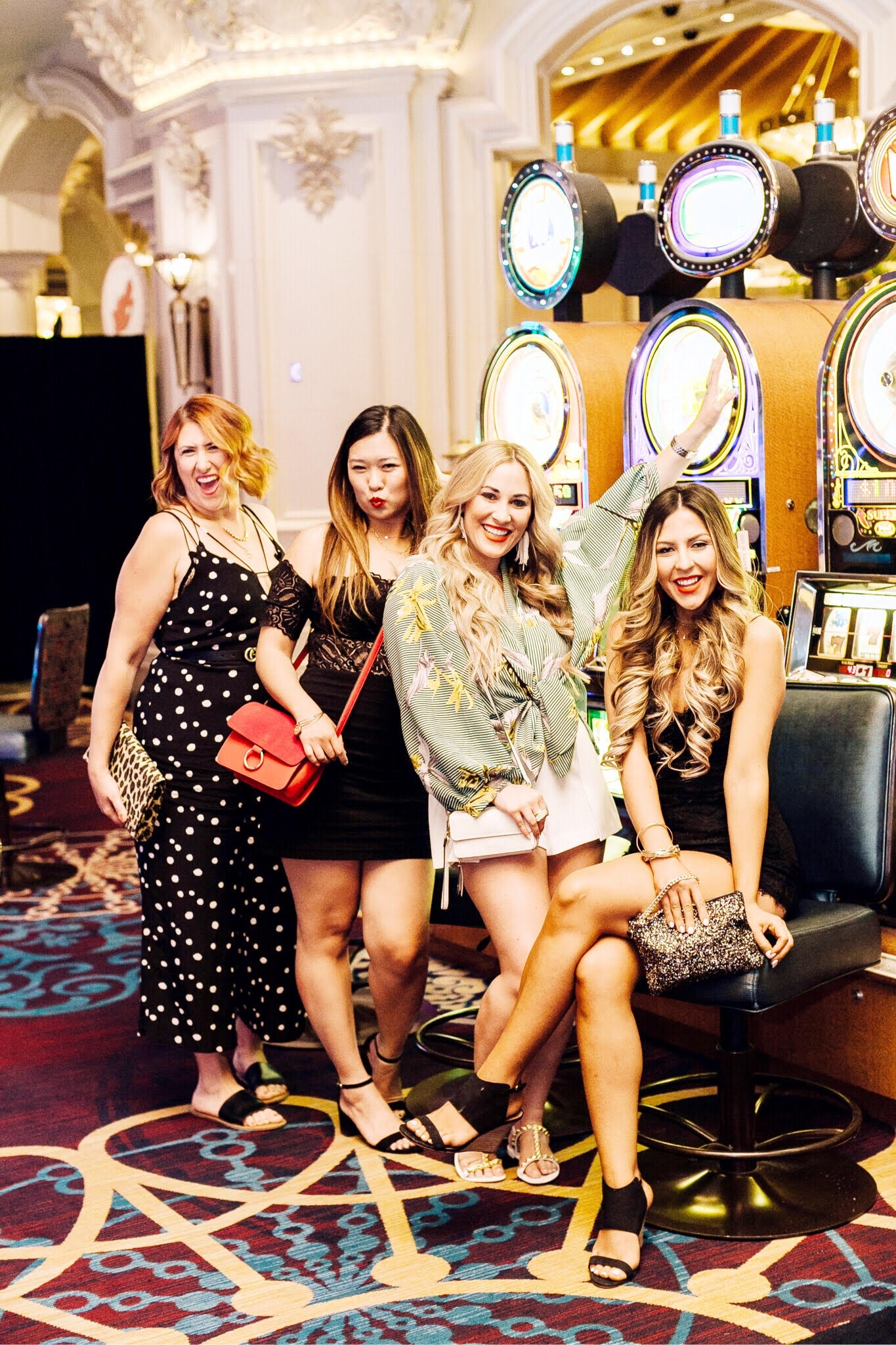 SHOP THIS TRIP TO LAS VEGAS POST:

I feel like I have been planning this girls' trip to Las Vegas for months, and now it has already come and gone!  I hadn't seen Sandy since last October, so I knew a girls' trip was long overdue, and Vegas was definitely the perfect destination.  I met up with Sandy a La Mode, Hot Pink Style and A Mermaid Diary last weekend in Vegas.  Since we were only going to be there for a few days it was important that we plan out exactly what we wanted to do, where we wanted to go and eat and what we planned on wearing.  They were driving, but I was flying and didn't want to have to pack 3,479 things in my bags.  = )  Keep reading for my favorite things to do and what to pack for your next trip to Las Vegas!
THINGS TO DO & WHAT TO PACK FOR YOUR TRIP TO
LAS VEGAS
1.)  Stay somewhere in close proximity to where you want to go.  Most everywhere we wanted to go was on the Las Vegas strip, so we stayed at Mandalay Bay.  It was within walking distance to great hotels and attractions, and the hotel and rooms were so nice.  They also had a tram that went to some of the other MGM Resorts like Excalibur and Luxor.  Pack plenty of cute rompers, dresses, shorts and blouses that are lightweight.  It will be hot.  I also recommend lots of comfortable sandals!
2.)  Plan out everything you want to do ahead of time.  Shows fill up fast and restaurants book up quickly.  Plus, there is SO much to do and so much walking/driving/ubering that you will need to make sure you have adequate time to get from one destination to the next.  This will also help you know what outfits to pack too.
3.)  Go see a show.  I have seen "O" Cirque du Soleil 3 times now, and I would see it at least 3 more times!  Seriously!  It is amazing, and I honestly think it is fun for the entire family.  I have always seen plenty of children in the audience who enjoyed it too.  O has hands down been my favorite Cirque du Soleil show over the years!  For the shows, really anything goes.  But…I just love dressing up for the shows.  I would pack a dress with some comfortable heels or flats, or maybe just throw a nice pair of heels in your bag if you're walking.
4.)  Try out some different restaurants.  The food in Vegas is just as good and diverse as everything else the city has to offer.  We ate at Libertine Social one night, and every dish kept surpassing the last.  We had a pitcher of margaritas, flatbread, a cheese plate, chicken, pot roast and tons of great veggies.  We definitely didn't leave hungry!  And every dish was plenty big enough to share so we got a good variety of things to share.  I wore some dressy shorts, a blouse, sandals and a small crossbody.  This crossbody bag was perfect for the entire trip!  It coordinated with every outfit and was just big enough for my iPhone Plus, my ID and credit cards and lipstick.  No one wants to be toting a huge bag around all day and night.
5.)  Try something different like a thrill ride.  Every time I've been to Vegas, I've made sure to ride the Big Apple Roller Coaster at New York New York.  Trust me; it is so much fun!  I only got to ride it once this time, but usually I ride it at least a few times.  It overlooks the entire city and skyline, so I definitely recommend going at night.  This night I wore a cute little romper and sandals.  You can't take any lose items on the roller coaster so I had to put my bag in a locker, so make sure you don't bring a lot of lose items like a hat, shoes that fall off or sunglasses.  If you do, you'll want to make sure you store them in a locker.
6.)  Plan some down time like a pool day.  There is SO much to do in Vegas.  You will want to see as much as you can, but don't overdo it.  It is hot, and you will want some relaxation time.  I spent 2 days at the pool while in Vegas.  Mandalay Bay has a beach area which consists of a lazy river, a wave pool, a sand area, restaurants, lounge chairs and cabanas.  We had a cabana one of those days.  The bar was stocked, we had lounge chairs and a covered area.  It was the perfect place to sit back, have a glass of champagne and hang out with girlfriends for the day.
The hotel also has the Delano Tower next door which is gorgeous and has some great restaurants and bars too.  And they also have a separate pool area at Mandalay Bay.  It was nice being able to swim at either area as the pool for Delano was so quiet and peaceful.  The one at Mandalay Bay was perfect for families in my opinion.  For the pool, I wore a romper over my bikini, sandals (the concrete is hot!), sunglasses and make sure you pack your sunscreen!
I am already counting down until we can plan another girls' trip.  If you're not sure if a trip to Las Vegas is your thing, you might be surprised.  I have also visited Hoover Dam, the Grand Canyon, went kayaking and plenty other things while in Vegas…so it's not all about gambling.  The scenery is beautiful in Vegas, and it's perfect for people who love to be outdoors, shop, try new restaurants, gamble, go out or even just go swimming or sight see all day.  There is definitely something for everyone.
Have you been on a trip to Las Vegas?  What is on your must-do list?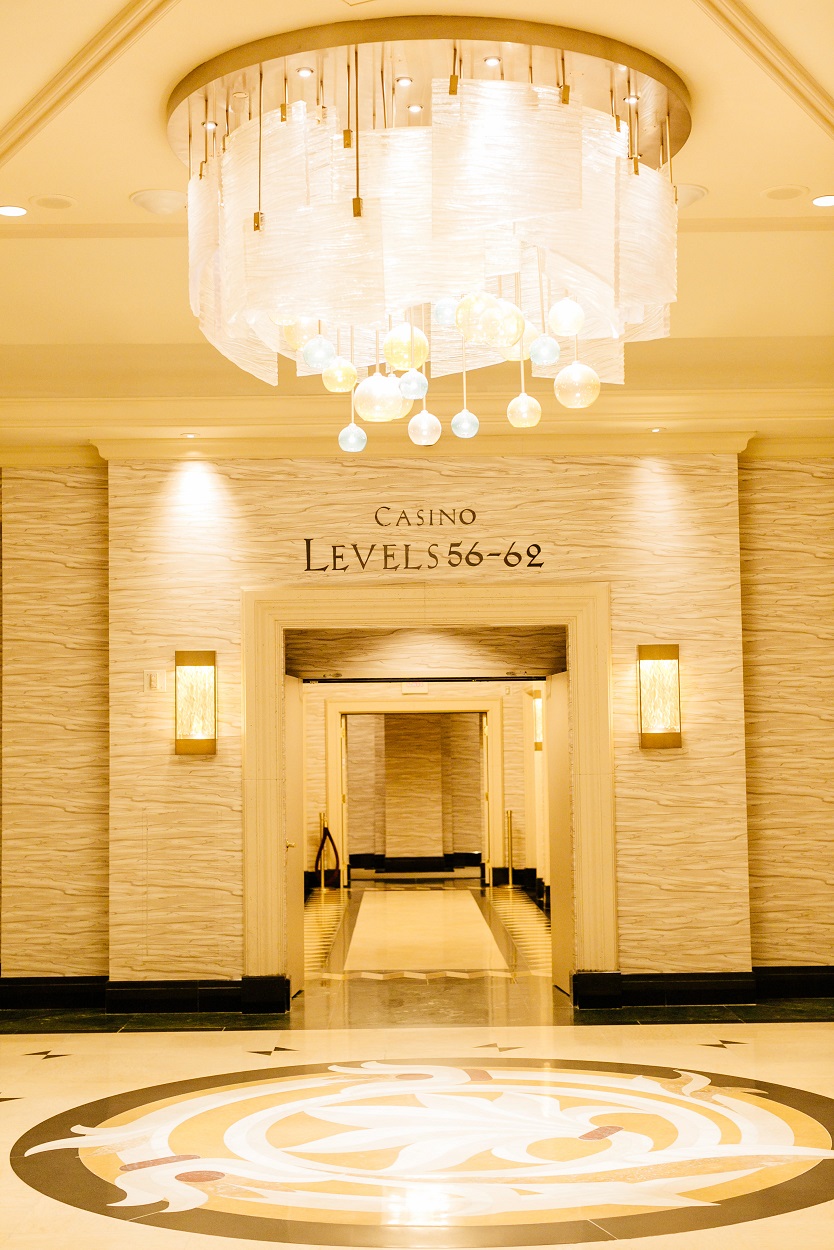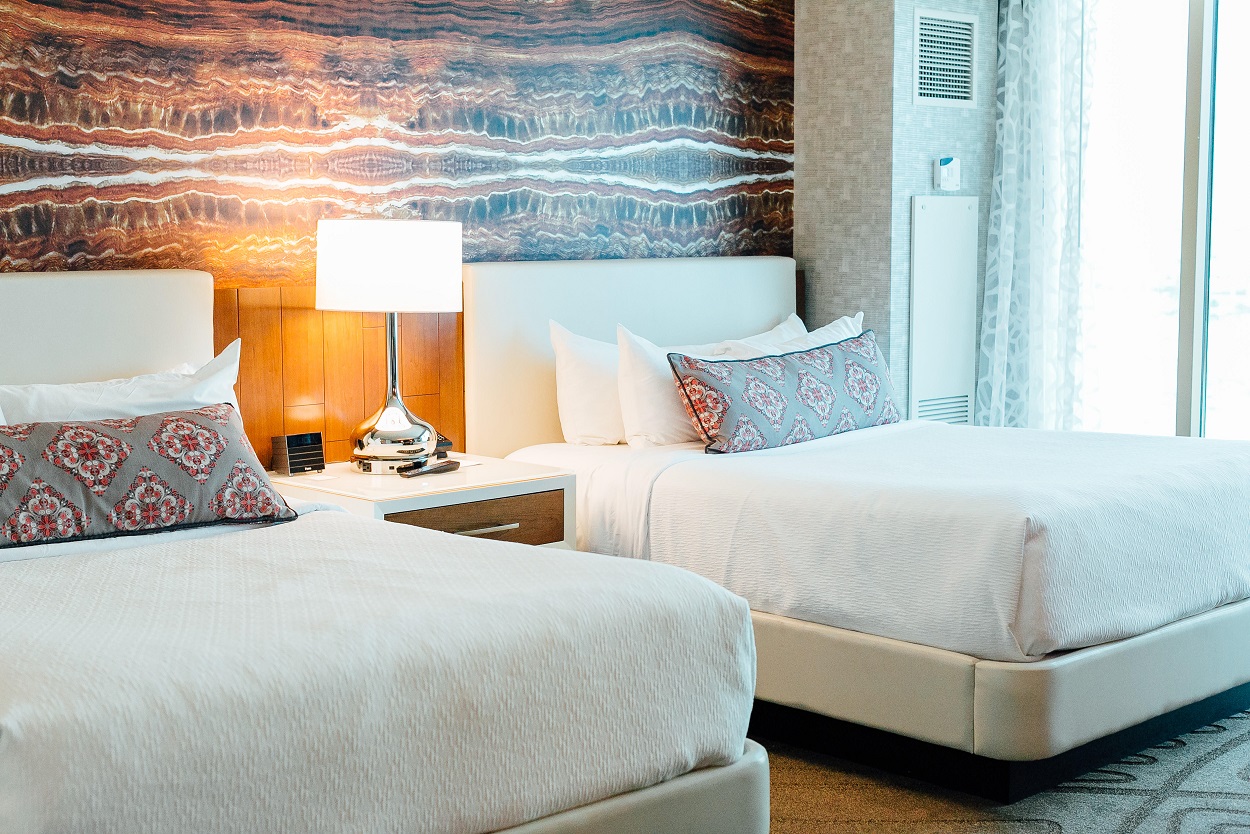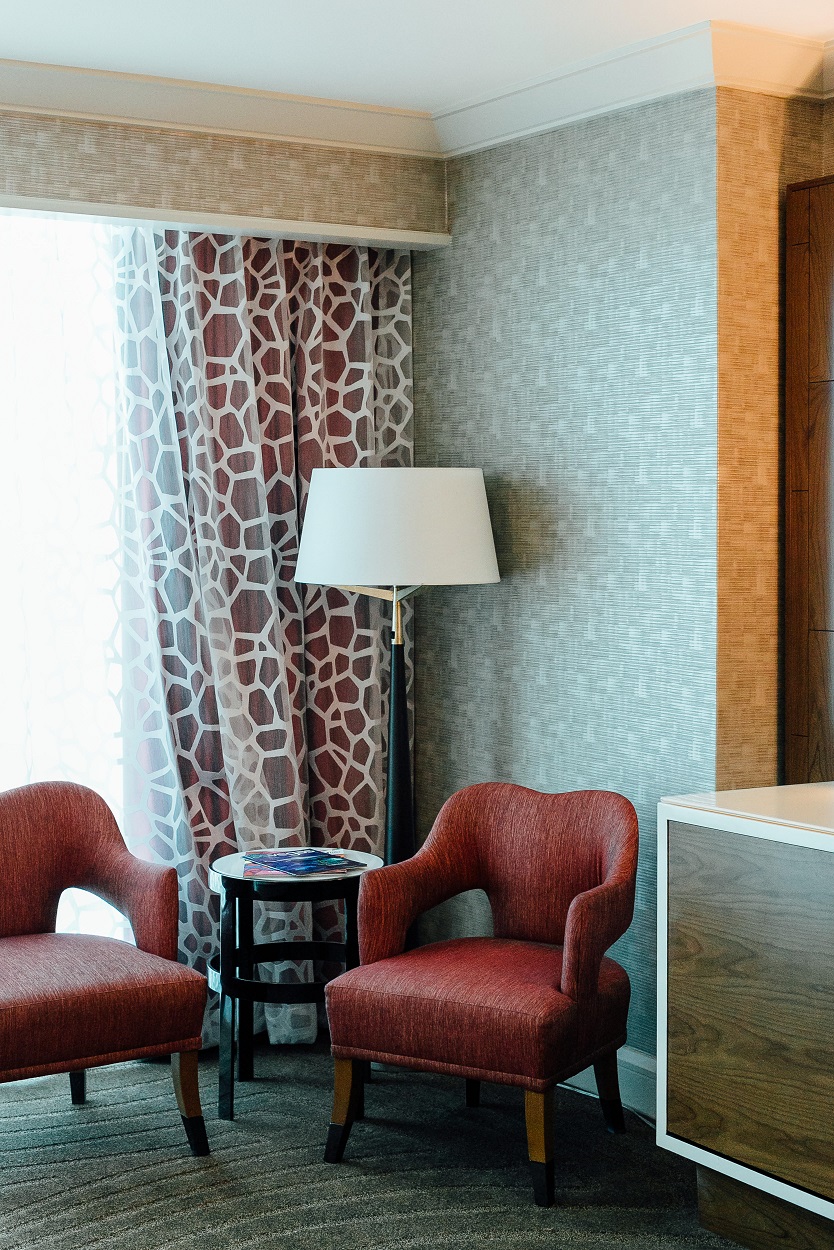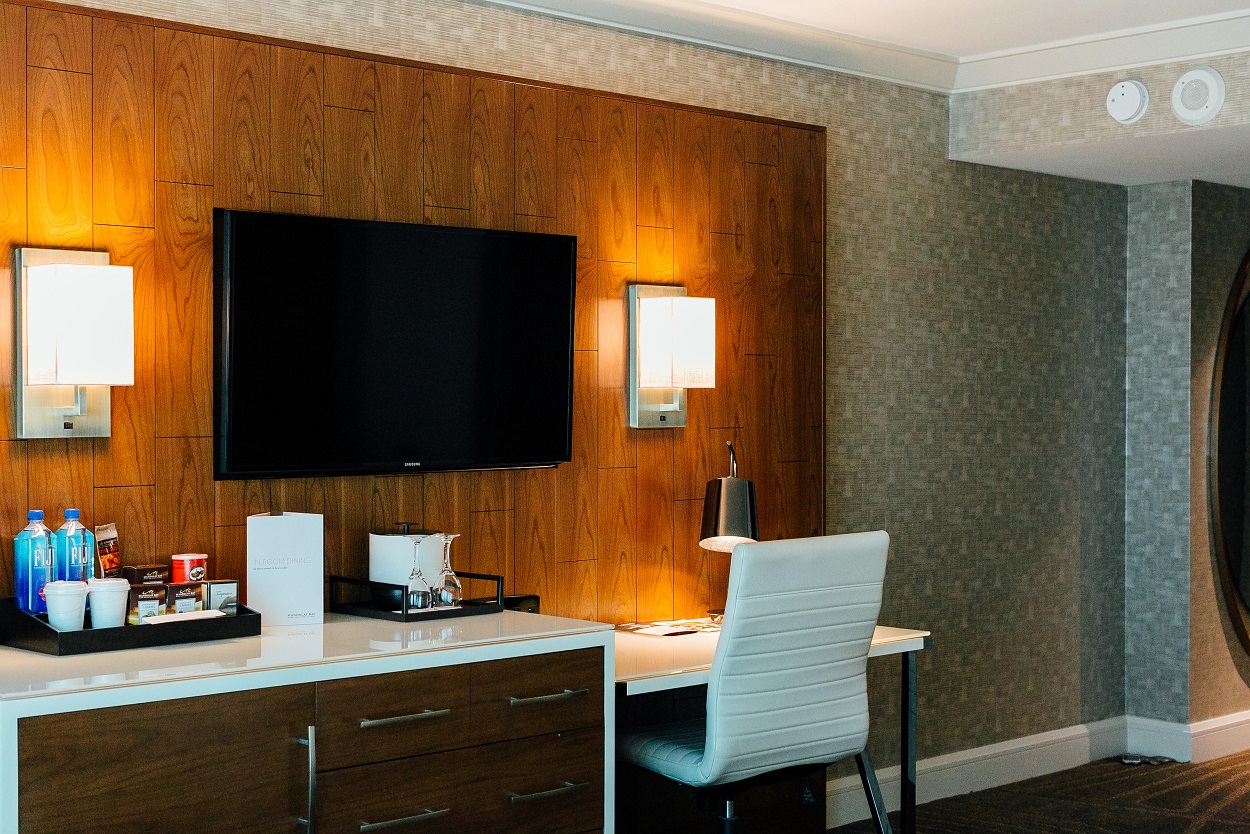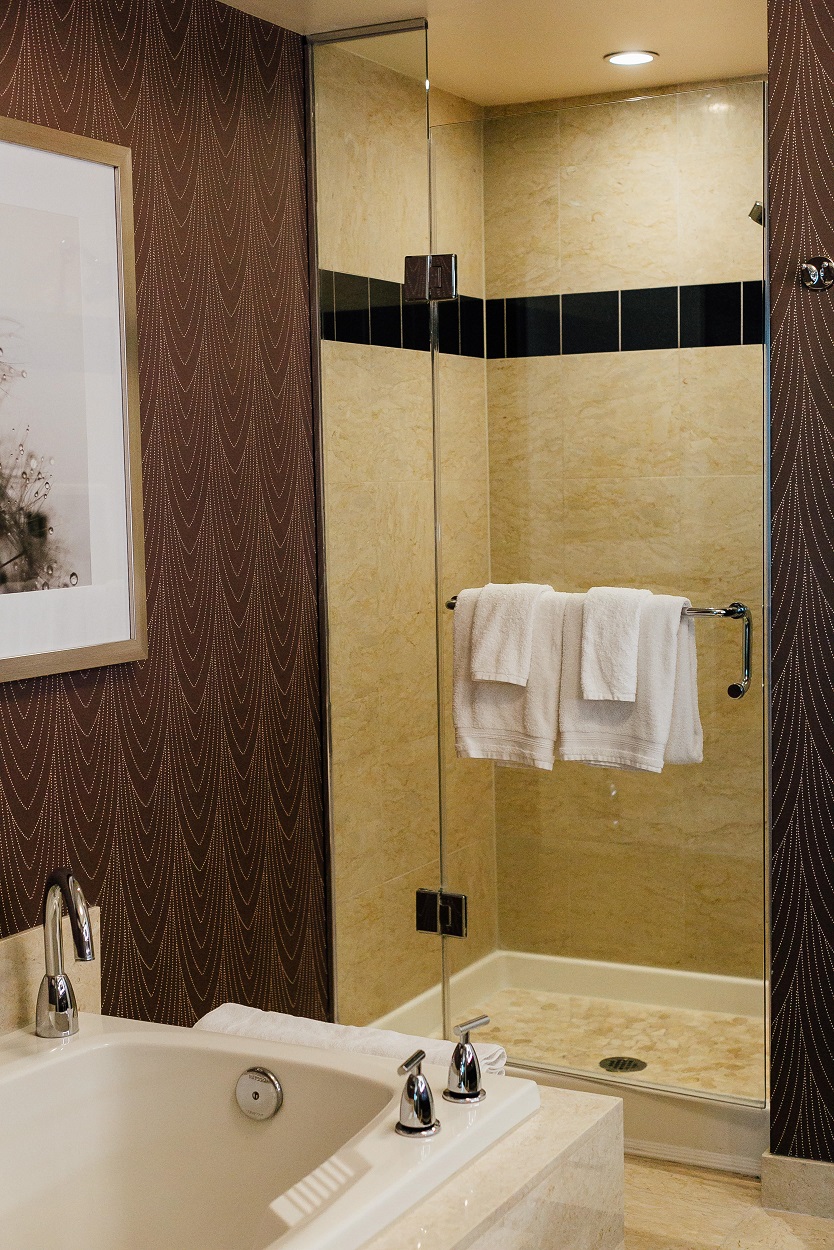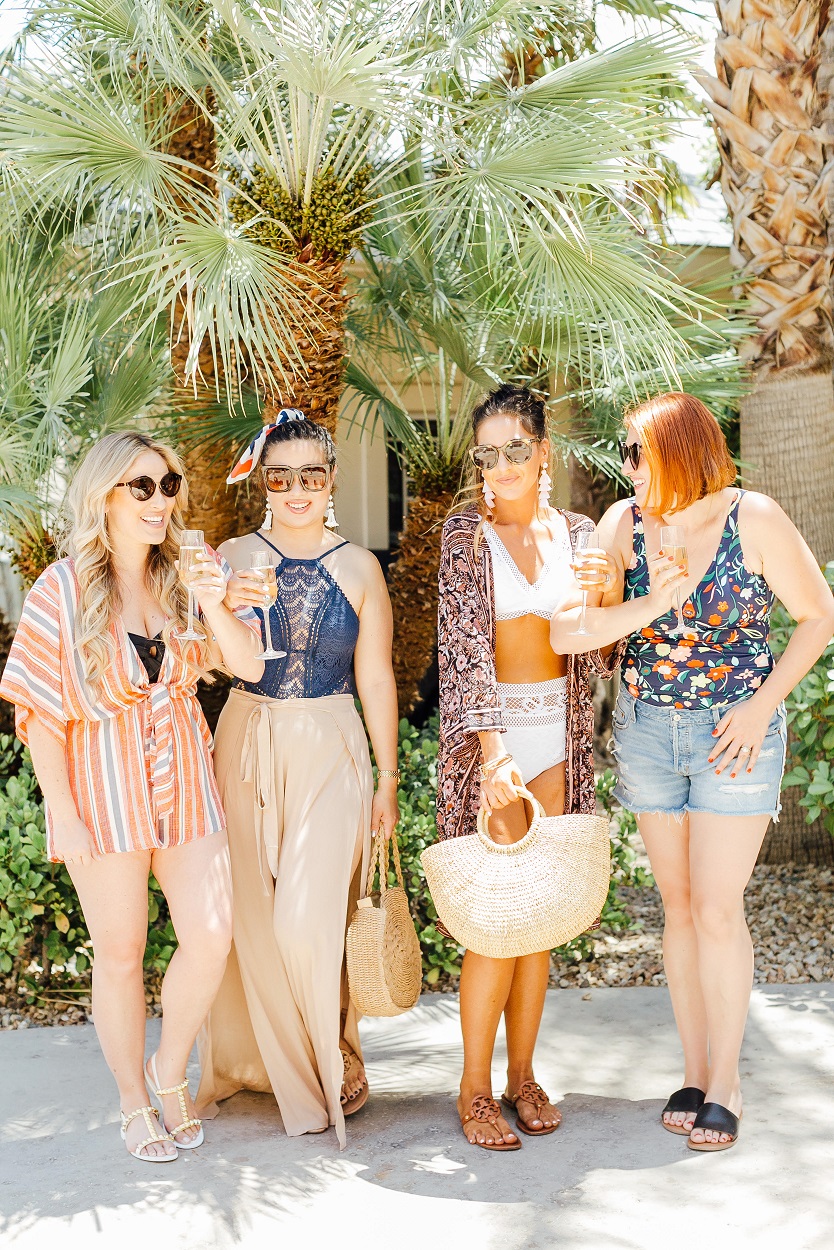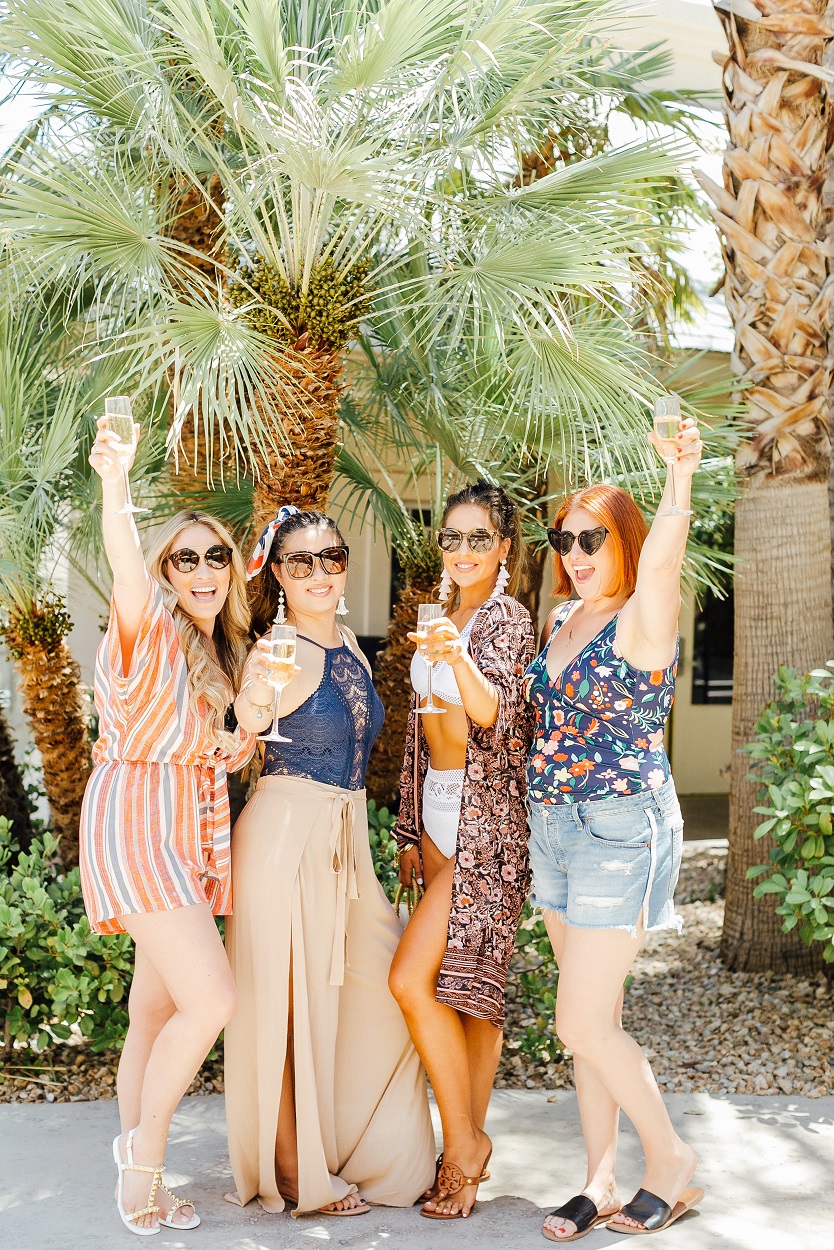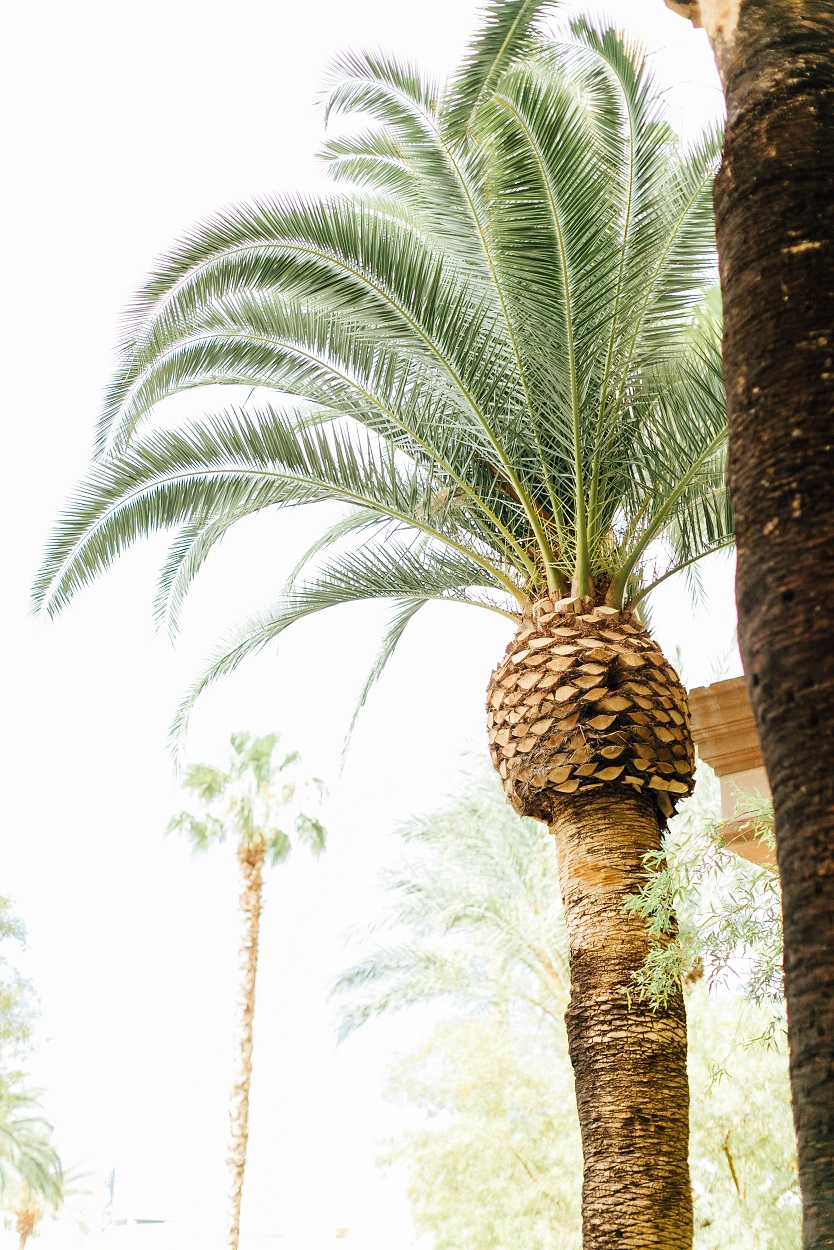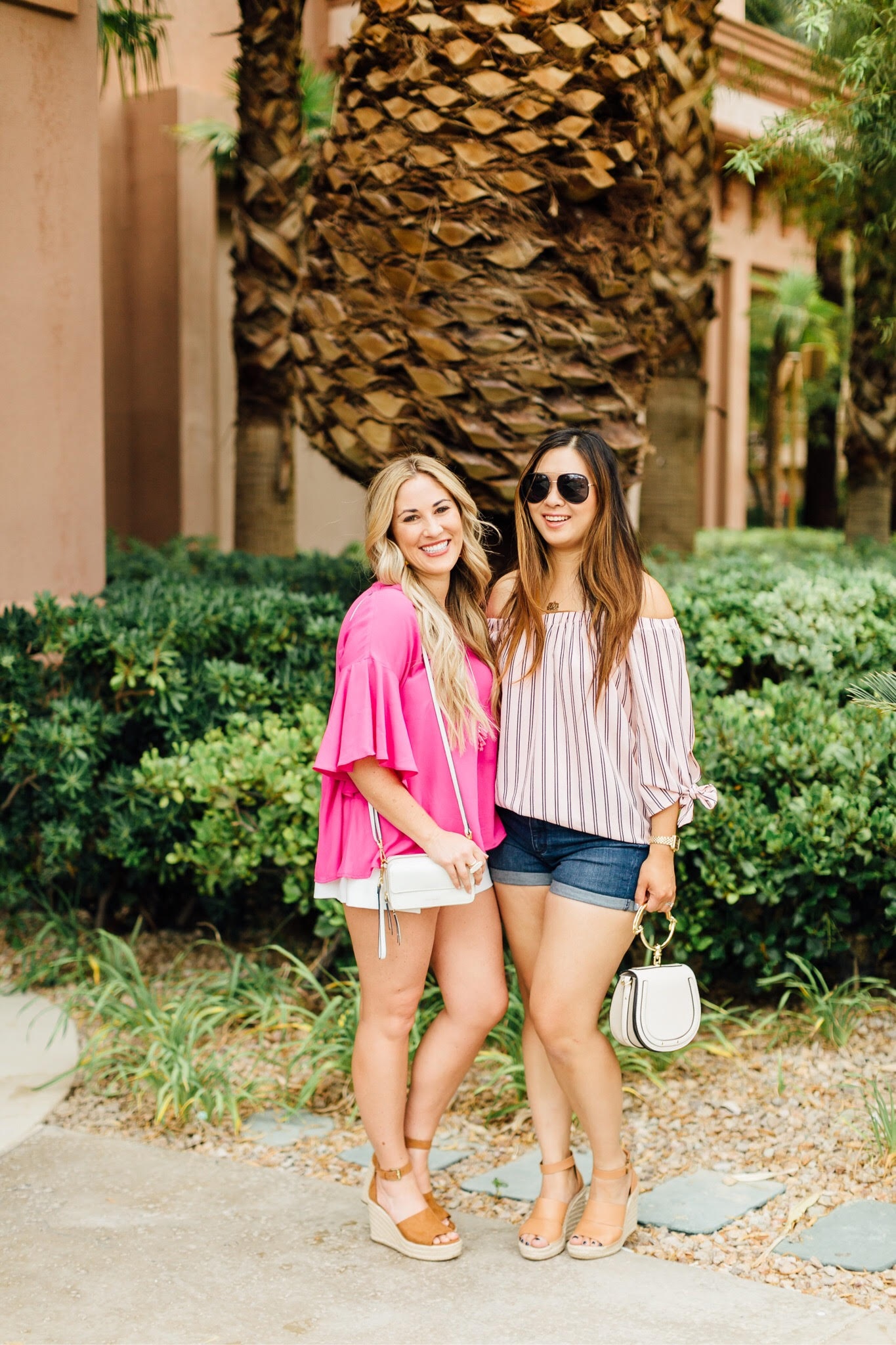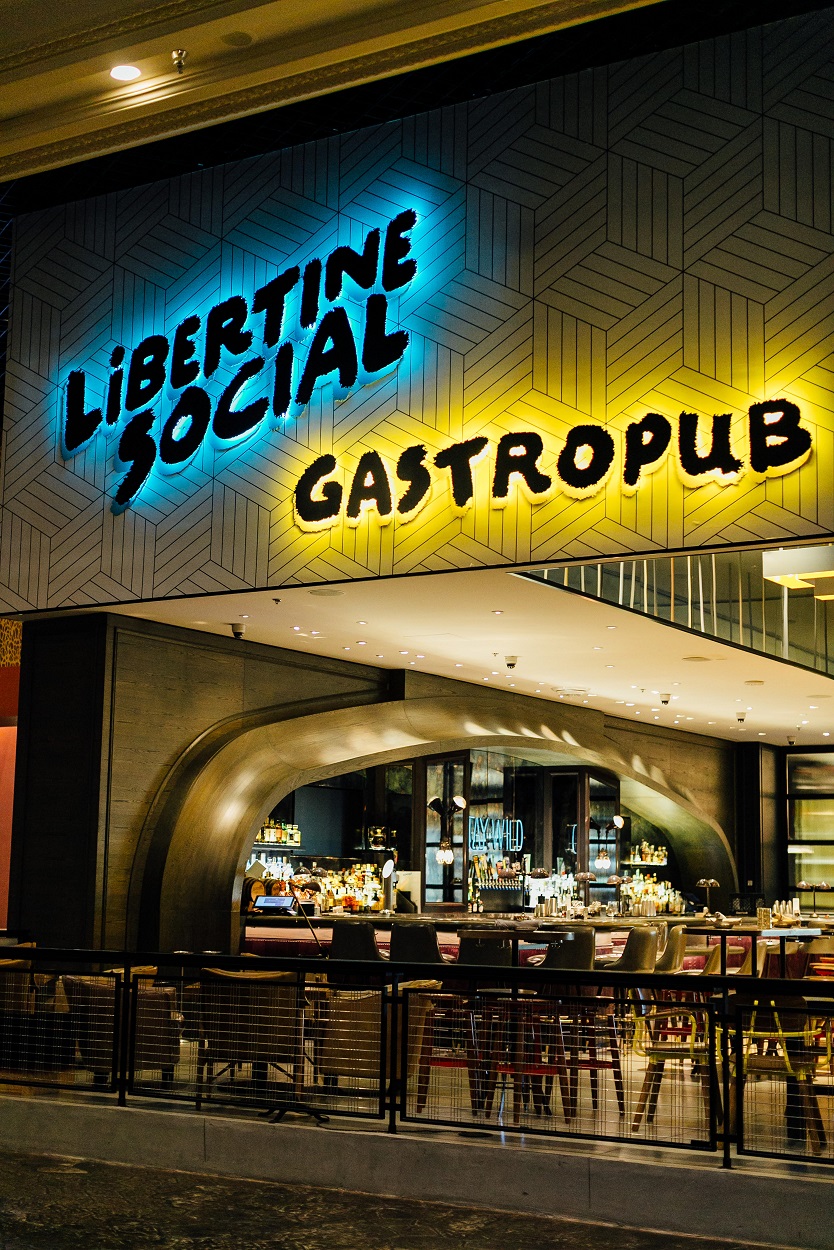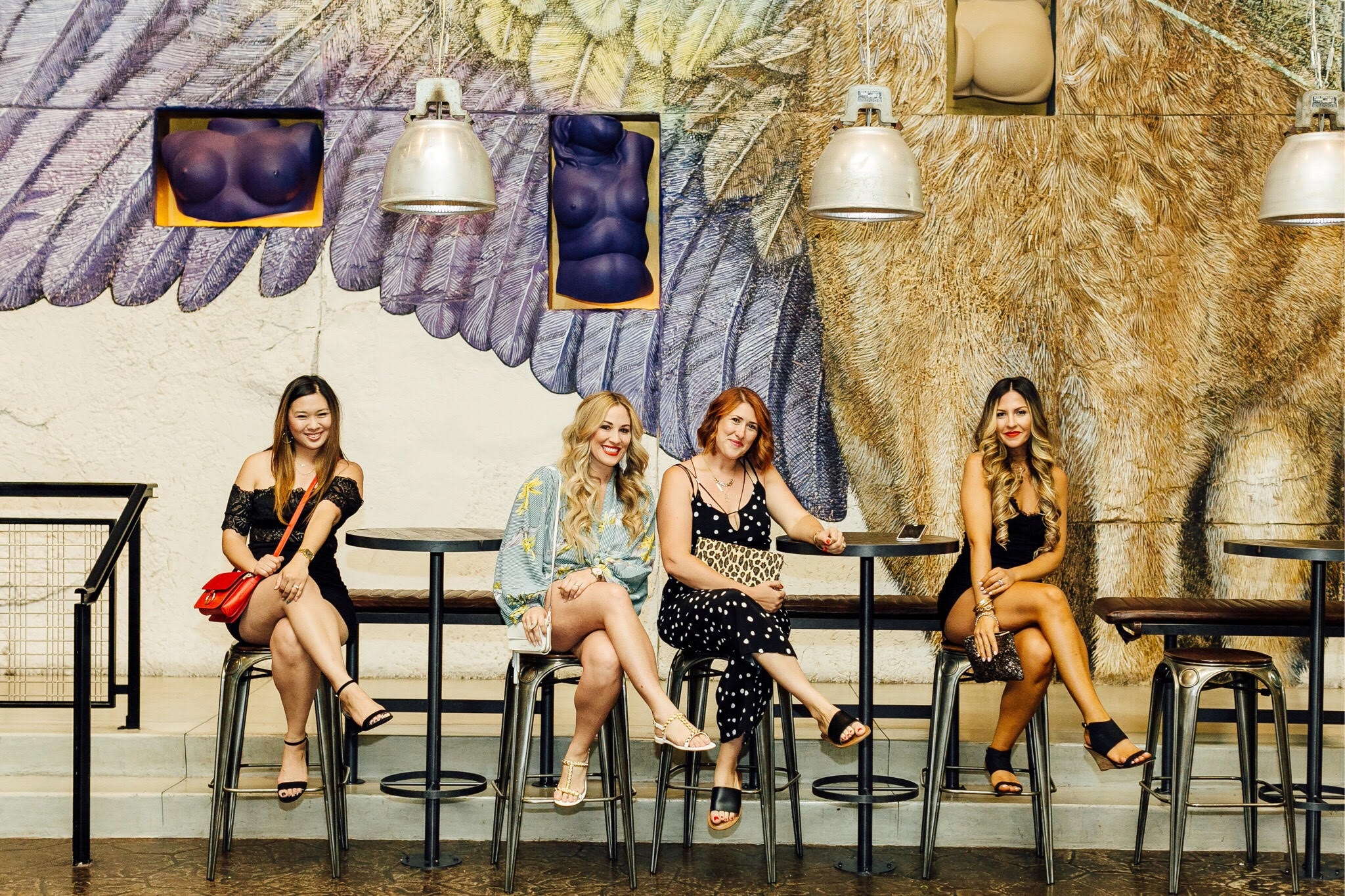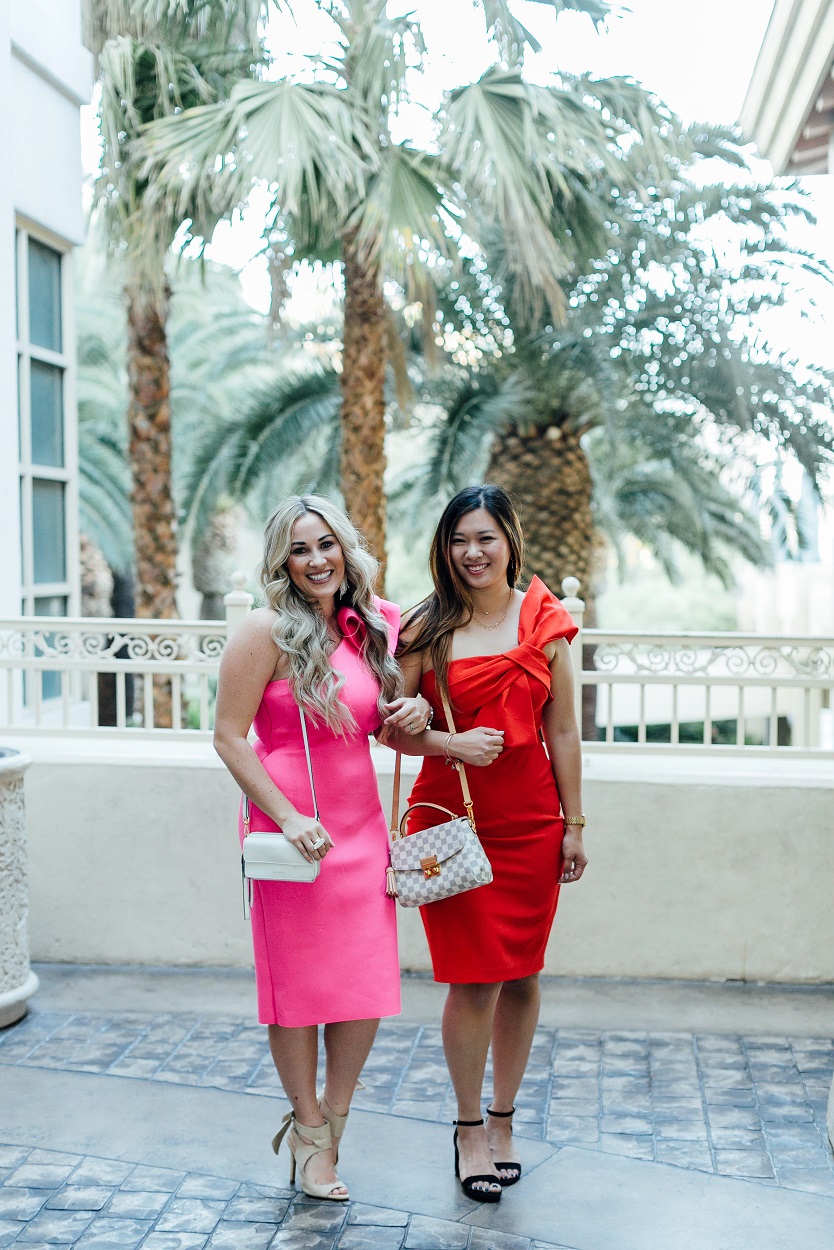 TRIP TO LAS VEGAS OUTFITS DETAILS:
Outfit 1:  Shorts (Save) // Kimono Version of Top // Sandals // Bag c/o // Earrings c/o
Outfit 2:  Bikini // Dress Version of Coverup // Sandals // Sunglasses
Outfit 3:  Shorts (Save) // Top c/o // Bag c/o // Wedges // Earrings c/o
Outfit 4:  Dress c/o // Similar Heels // Bag c/o // Earrings c/o