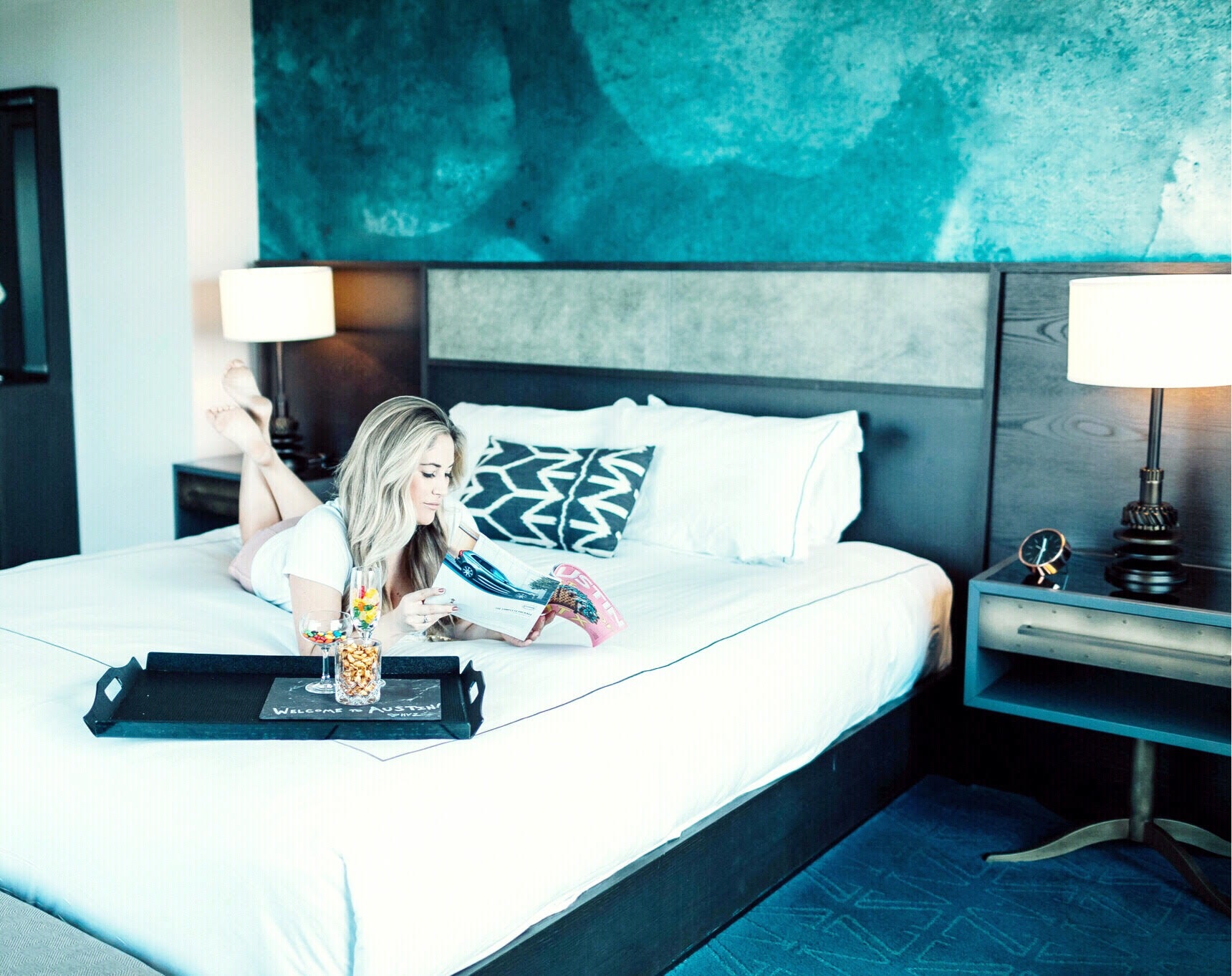 Hey hey!  I was recently in Austin for work and got a chance to try out some great places and some great food with work friends.  I love Austin, and there is never a shortage of things to do in the area.  I could spend so much time there and still only scratch the surface.  My last work trip to Austin, Leighton was with me so my trip involved a lot of swimming, shopping and eating cupcakes, so it was nice to try out some different things this trip.
5 Fun Places to Visit in Austin, TX
1.)  Go to Moonshine Grill for brunch.  They have a pretty good sized menu, and seriously everything looked amazing!  I had the steak and eggs, but I really wish I could have a sampler of everything on the menu!
2.)  Try Coopers BBQ.  The original is Llano, but their new location is Austin has plenty to offer too.  They have the best brisket I've ever tried, and the place is huge.  They have a bar upstairs and downstairs and an outdoors dining area too.  I went with a big group of work colleagues and we sat upstairs and listened to a band.  It was such a fun night!
3.)  Walk down Rainey Street.  This street has been revitalized and houses turned into bars and restaurants.  It has such a fun vibe, and you'll see plenty of people walking, riding bikes or even riding a scooter there.
4.)  Go kayaking, canoeing or paddleboarding on Lady Bird Lake.  While I was in town for work, I saw SO many people in the lake each time I drove over the bridge.  I couldn't believe how many people were out on the water, but it's the perfect thing to do in this heat!
5.)  Stay downtown at Hotel Van Zandt.  This hotel is stunning.  It combines Austin's music scene in details throughout the hotel like the trumpet chandeliers, music chords on the wallpaper and signed posters of the one and only Willie.  And the room!  The views overlooking the river and downtown were gorgeous, and look at that view from the bathroom.  It was hard to leave.
If you're in the Austin area, make sure you check out Hotel Van Zandt and my favorites in the area.  I've only been a few times for work, so I still have so much more exploring to do.  I would love to hear what you're favorite places are in Austin so I can add them to my list for my next trip!
What about you? What are your favorite places to visit in Austin? Let me know in a comment below so I can go there next time I visit!
Loving these places to visit in Austin? Click here now for more of my fun travels!!