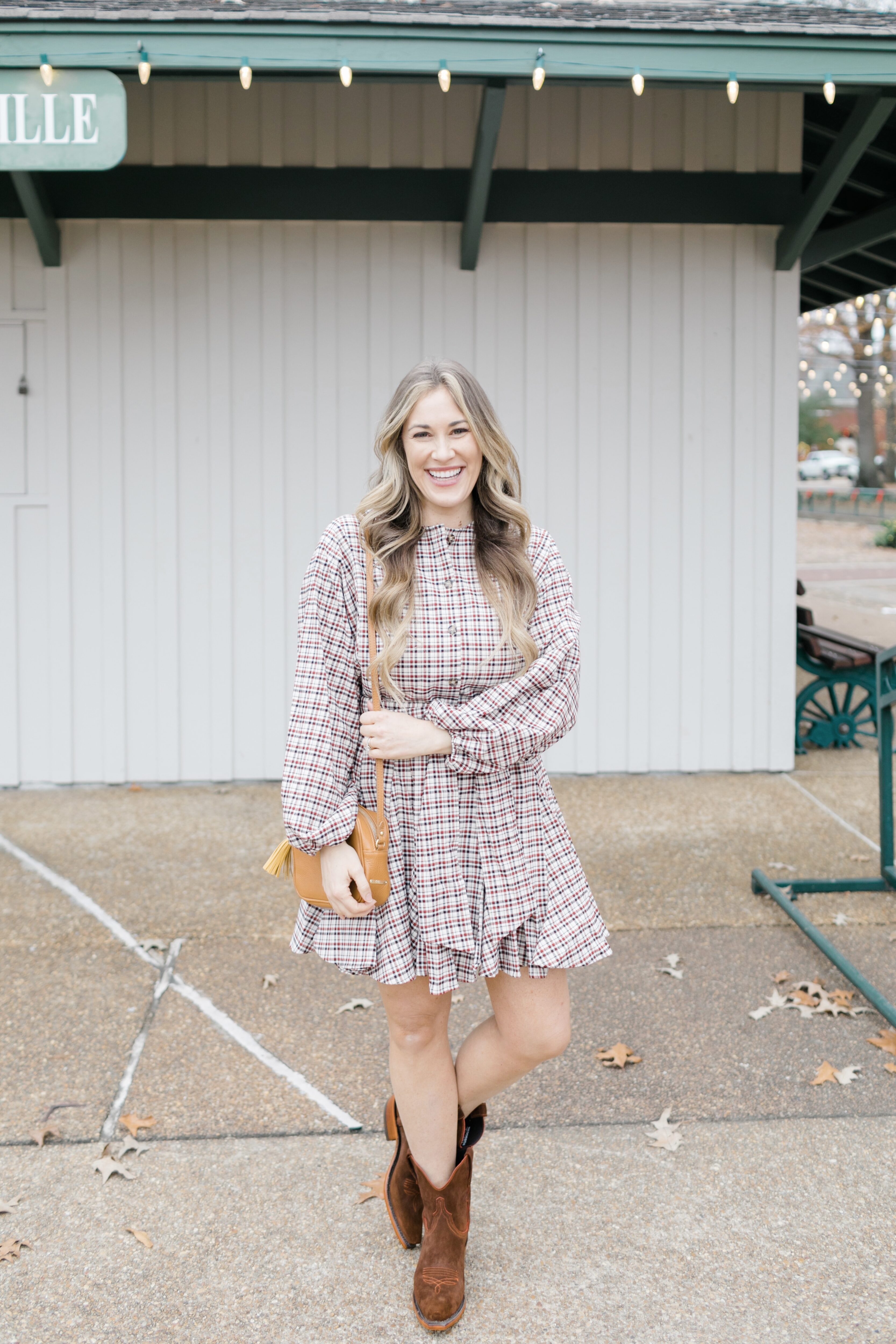 Shop the Look

Y'all know I love my cowboy boots, and I especially love them in the wintertime! They are comfortable, they keep me warm, and I don't have to sweat for 30 minutes trying to pull them off as I do in the summer lol! I'm sharing my favorite tips for how to wear cowboy boots with dresses this winter below.
How to Wear Cowboy Boots with Dresses this Winter
1.) Pair your favorite cowboy boots with a girly, flowy style of dress for a fun, feminine look. Ruffles, layers, tiers, florals, and girly colors. They all pair so well with cowboy boots and really help to dress up your boots for an unexpected look. I love my boots paired with this pretty plaid dress.
2.) Look for textures and colors in your boots that are perfect for wintertime. I love materials like suede, and darker-colored boots for winter, but don't be afraid to try other materials and colors too! I'm wearing the Elena suede ankle boots in their red dirt color.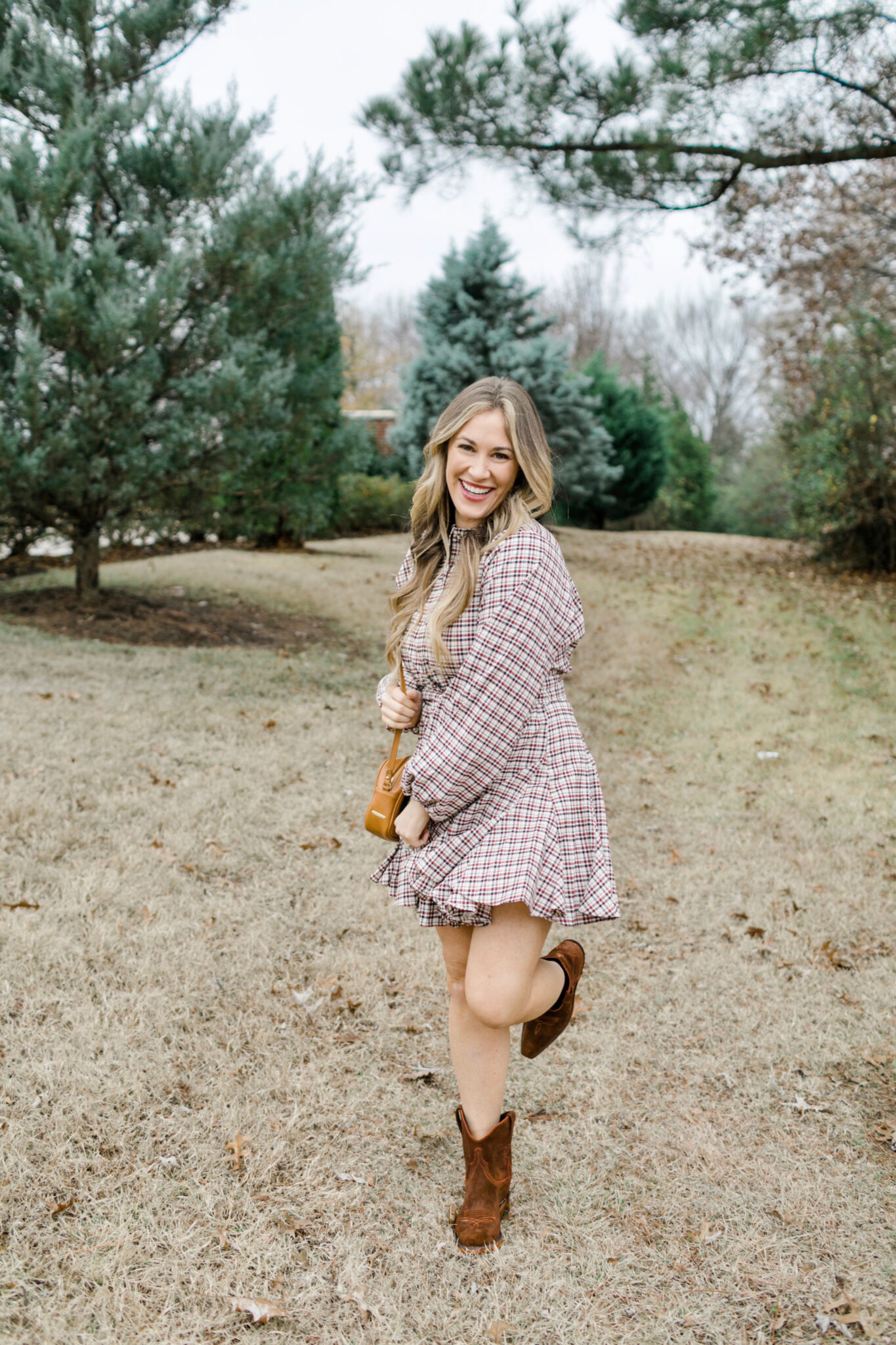 3.) Look for lower-heeled cowboy boots for comfort this time of year. Think of that snow, ice, or colder weather that is to come. Sure, you want to look cute, but I definitely want to be practical when walking around too.
4.) Pair your boots with a maxi dress if you're wanting a more casual and boho look. It looks so effortless but so cool!
5.) Pair mini skirts and short dresses with knee boots. If you're going to go shorter with your hemline, I love wearing a taller boot, and vice versa. And the bonus is that the knee boots that will keep you warm. = )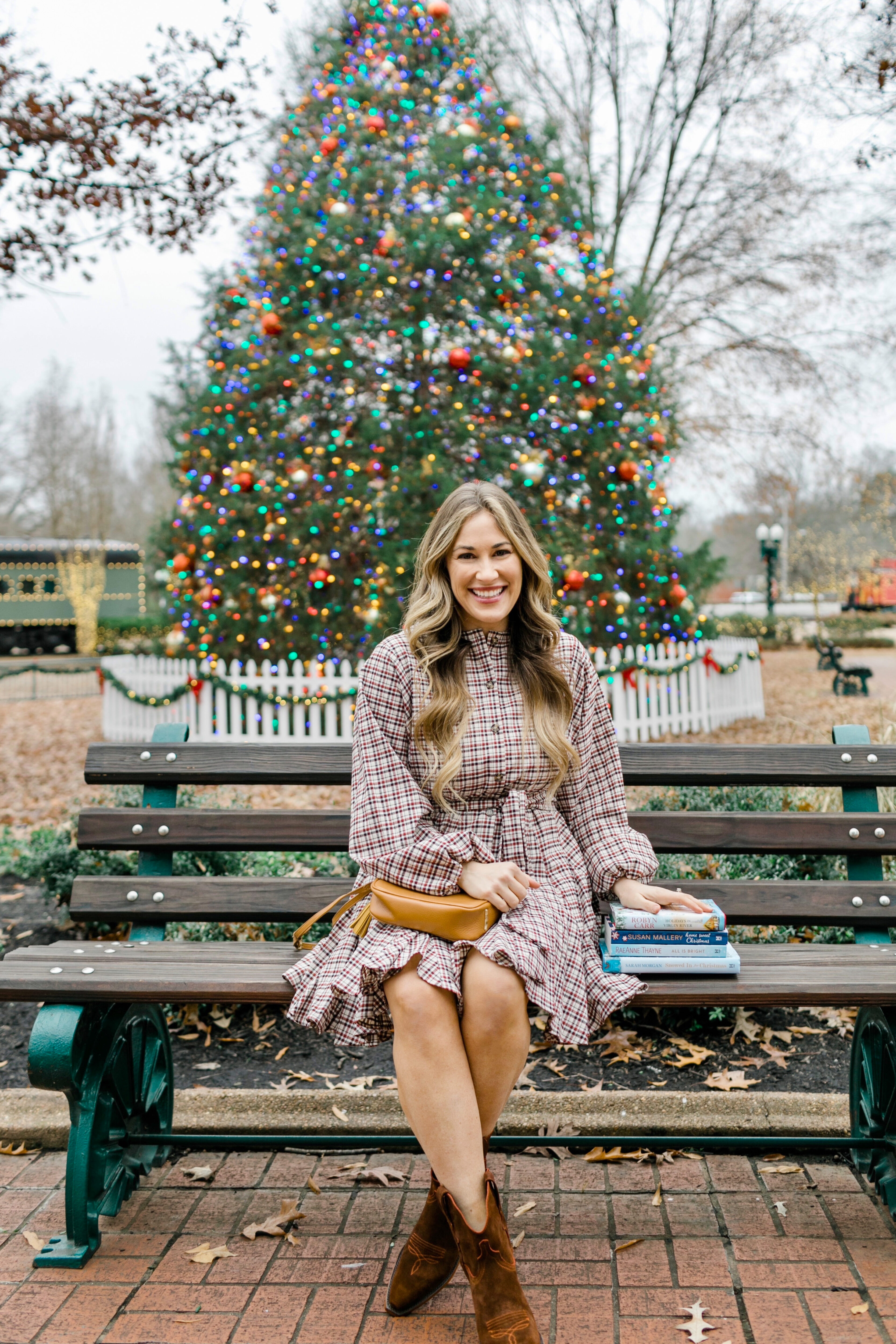 Are you a fan of wearing cowboy boots with dresses? What are your favorite dresses to pair them with?