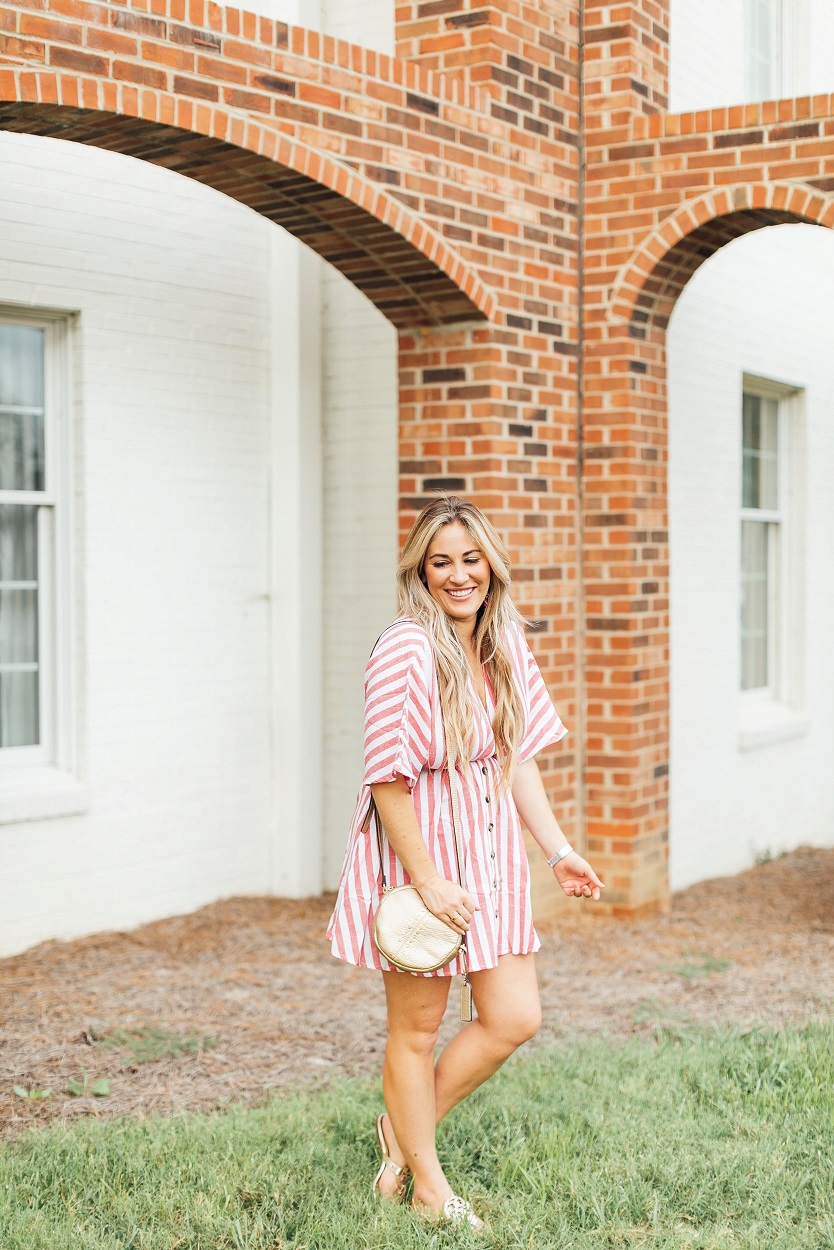 I usually try to make a little weekend getaway to Nashville at least 2 or 3 times a year.  It's only 3 hours away, and there is SO much to do there whether you're looking for a family friendly vacation or a girls' weekend.  Leighton and I decided to spend Labor Day weekend in Nashville this year since I knew it would be one of the last warm weekends of the year where she could go swimming…and she absolutely LOVES the pool at Gaylord Opryland.  Of all the times I've been to Nashville, Gaylord Opryland is still my favorite hotel.
I've been going to Gaylor Opryland since I was a kid, and it's still just as magical now as it was back then.  There is so much to do and look at including all the beautiful indoor gardens.  They had Summerfest still going on while we were there, and they even had events like cooking classes for kids and music, dancing and games by the pool.  They also have indoor boat rides year-round that we've done quite a few times, and Leighton has always loved it.  And if you go during certain months, they even have fun themes depending on the holiday or time of year.  We usually try to visit once in the summer and once in December (so we can see it all decorated for Christmas!)
We spent Saturday eating lots of good food including breakfast at Solario.  We took it to go and let Leighton eat and watch some of her favorite movies in the room.  Yeah, we Netflixed and chilled.  = )  We got in Gaylord Opryland late the night before, so we were happy to have a low key, relaxing morning.  Later we went swimming at the pool.  They have a few different outdoor pools, and one of them is only 18 inches.  It is just perfect for Leighton to splash and swim around in without having to wear her swimmies.  They also have a bar outside where we ordered some lunch and smoothies.  After all the sun and swimming, we were exhausted later that night, but if you're in town and looking for a good dinner, you won't want to miss Old Hickory Steakhouse.  The Nashville location was the first Old Hickory, and now each Gaylord has one inside it.  I've eaten at the one in Grapevine, TX a few times too, and it never disappoints when you're looking for a great steak!
On Sunday I started the day with a mani and pedi at the Relache Spa at Gaylord and then we all did some shopping at Opry Mills mall.  It's such a great outlet mall with so many good stores like Sun & Ski, Janie & Jack and J.Crew.  And then we had dinner at the mall at Aquarium Restaurant.  We've been saying we were going to eat there for years, so I'm glad we finally waited out the hour long wait to get a table. But it was worth it.  The food was even better than I could have imagined.  I had scallops, yum!  And Leighton was entertained for over an hour the entire time we were there, and trust me, that never happens.  She loved looking at the fish and stingrays in the aquarium right across from our table.
On Monday we ordered room service for breakfast.  Leighton loves the fruit platter, and since it was our last morning before we checked out and headed back, we figured breakfast in bed was completely appropriate.  I think we definitely picked a great time to go to Gaylord Opryland.  Even with the holiday, it wasn't too crowded at all.  We stayed in a suite and it was perfect for me, my mom and Leighton.  We had plenty of room to stretch out (and let Leighton do her gymnastics and dance for us, ha!) and we had 2 bathrooms which I've realized is necessary for a trip with 3 girls.  = )
I can't wait to go back again this year, and when we do, Gaylord's new waterpark will be open!  As if there wasn't already enough to do there.  Leighton is going to love it even more next time when we go back!  Between the new waterpark and the Christmas decorations and Santa, she will definitely be on cloud 9.
What are your favorite things to do in Nashville?  Have you been to Gaylord Opryland?
Check out my 5 favorite things to do at Gaylord Opryland below:
1.)  Visit one of the pools.  Yep, they have multiple ones, each with a bar.  = )
2.)  Take an indoor boat ride.  You'll even get a little history lesson on the hotel.
3.)  Stay at Gaylord Opryland during the holidays to see it decorated for Christmas.  Trust me, you just have to see it in person!
4.)  Check out the new waterpark that opens December 2018.  I cannot wait to come back and update y'all with more pictures once we visit the waterpark.
5.)  Have dinner at Old Hickory Steakhouse.  Not only is the food amazing, the atmosphere is just perfect for a nice dinner while overlooking the gardens.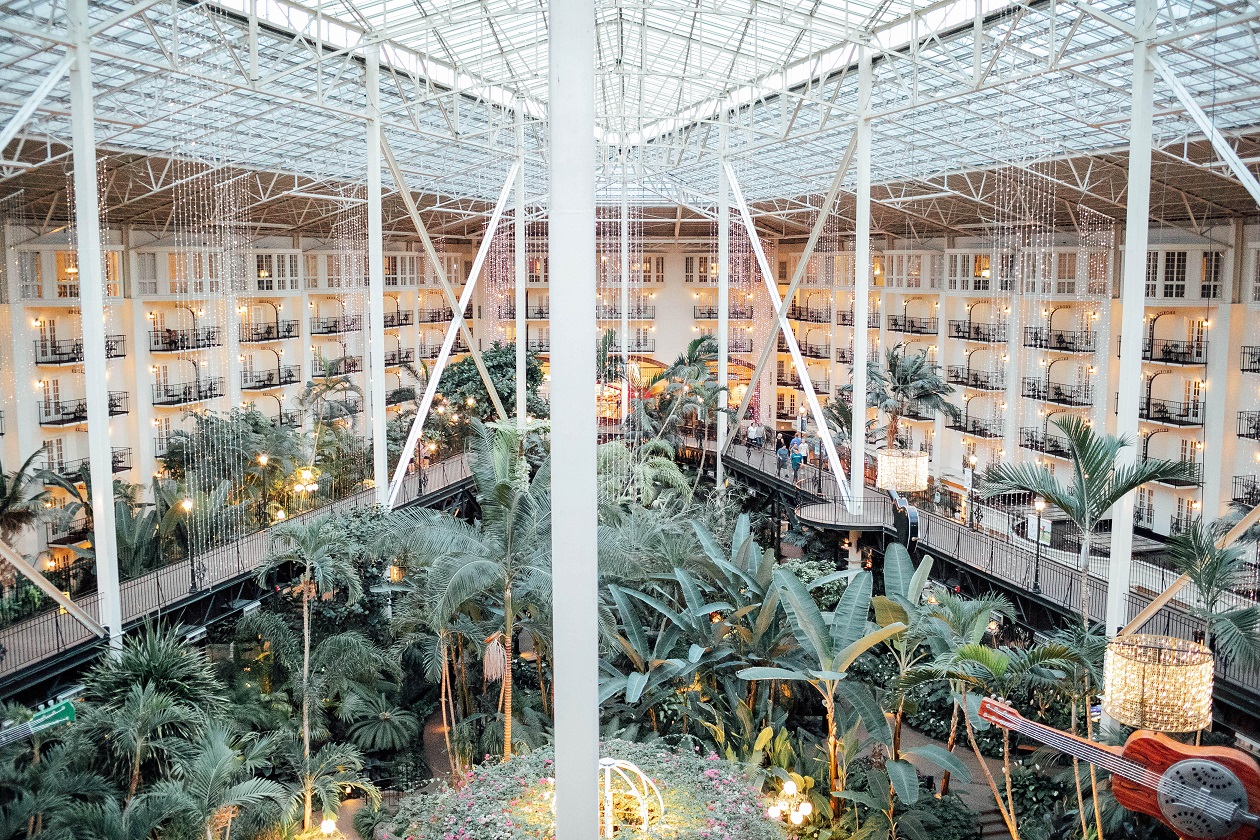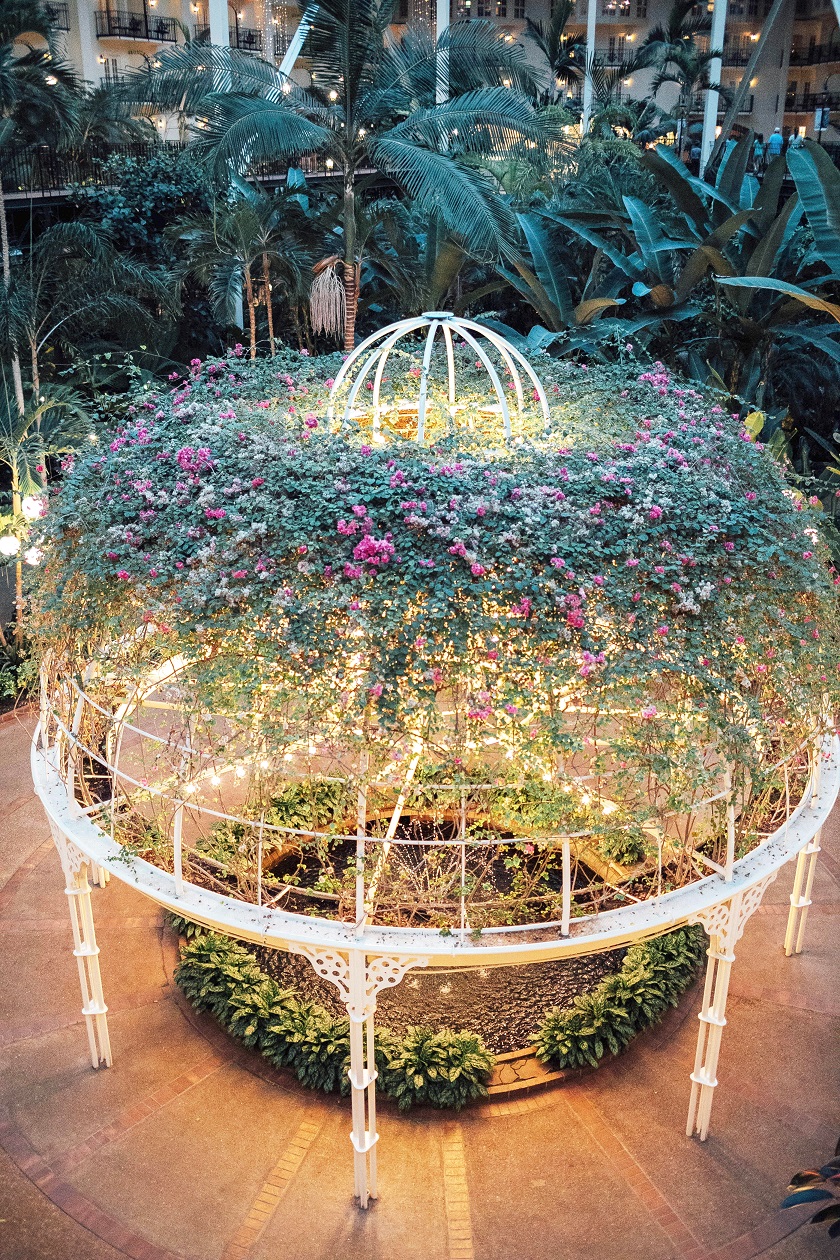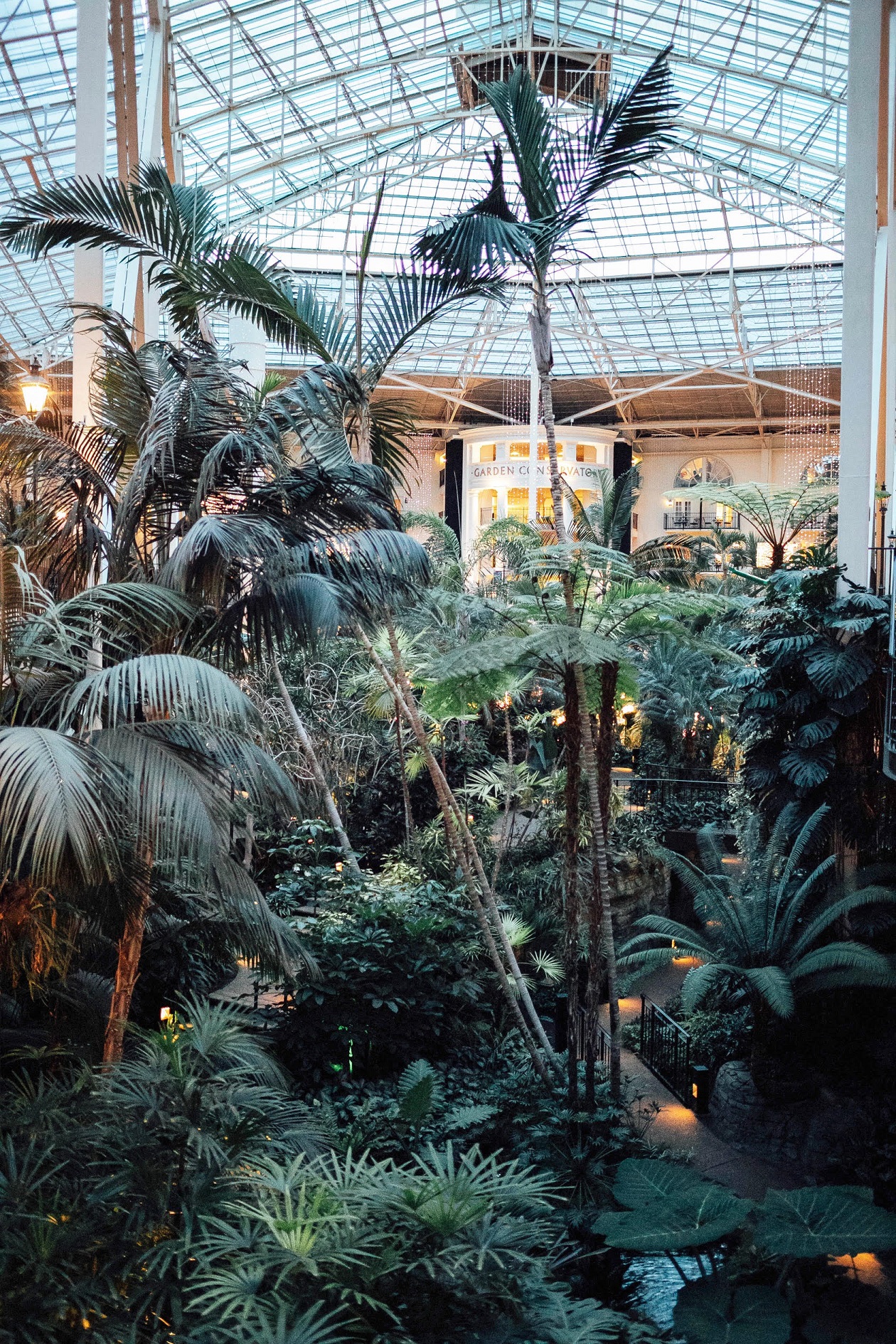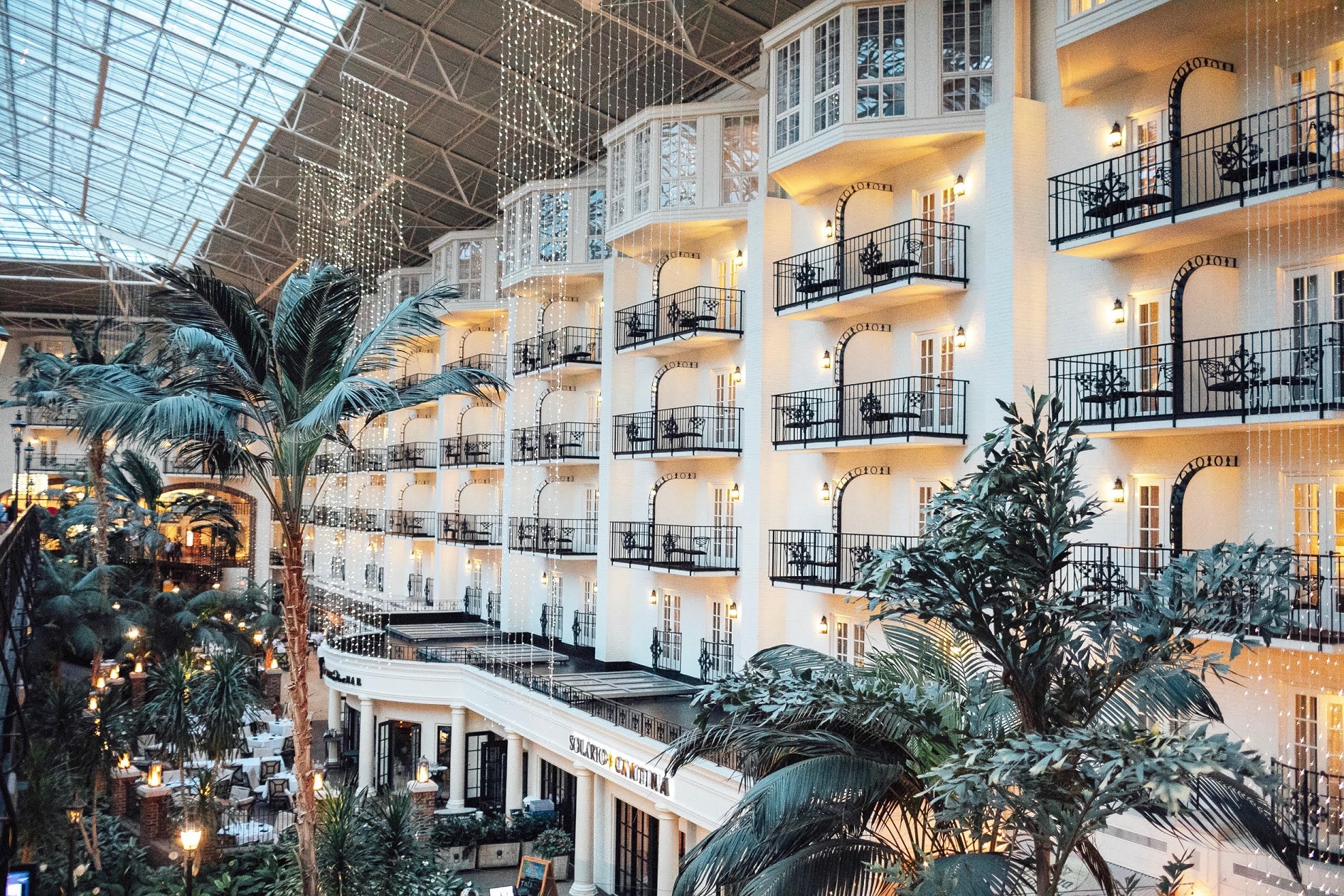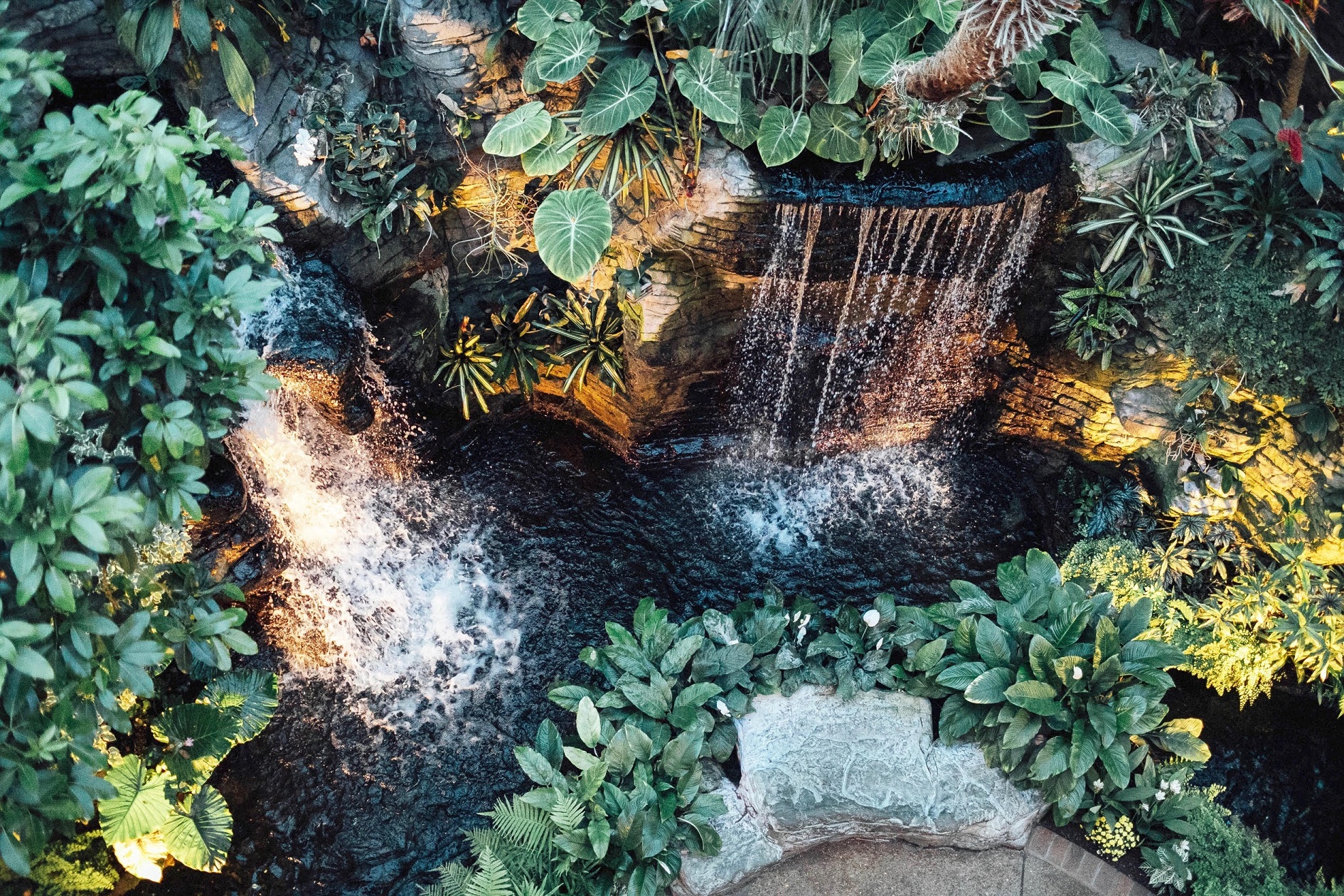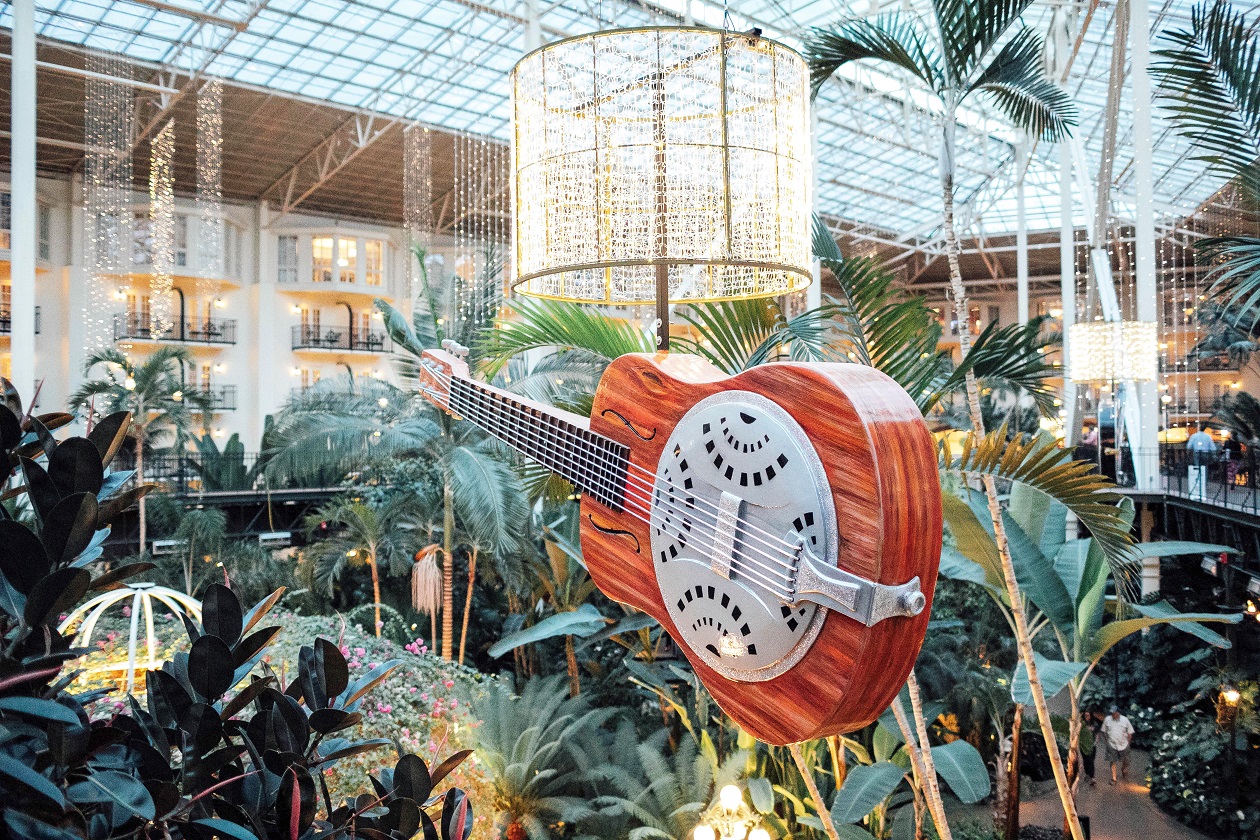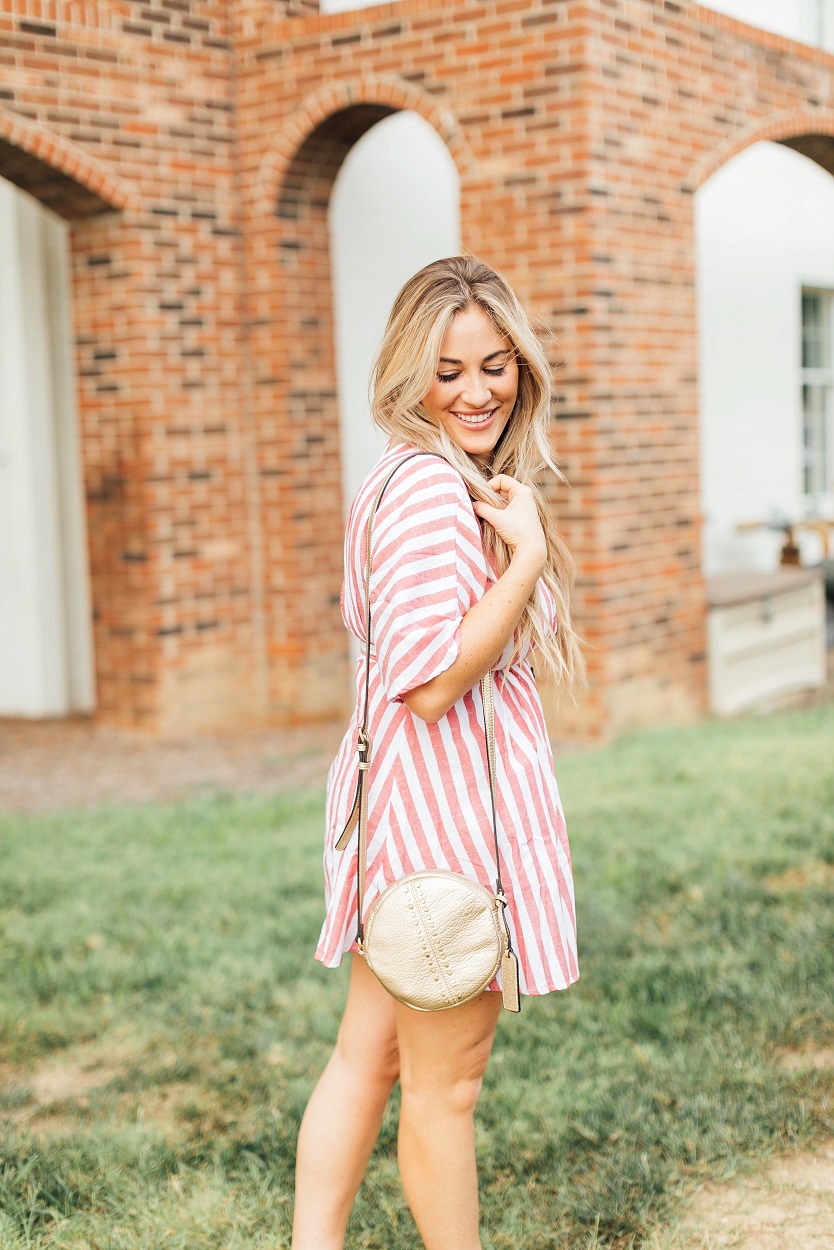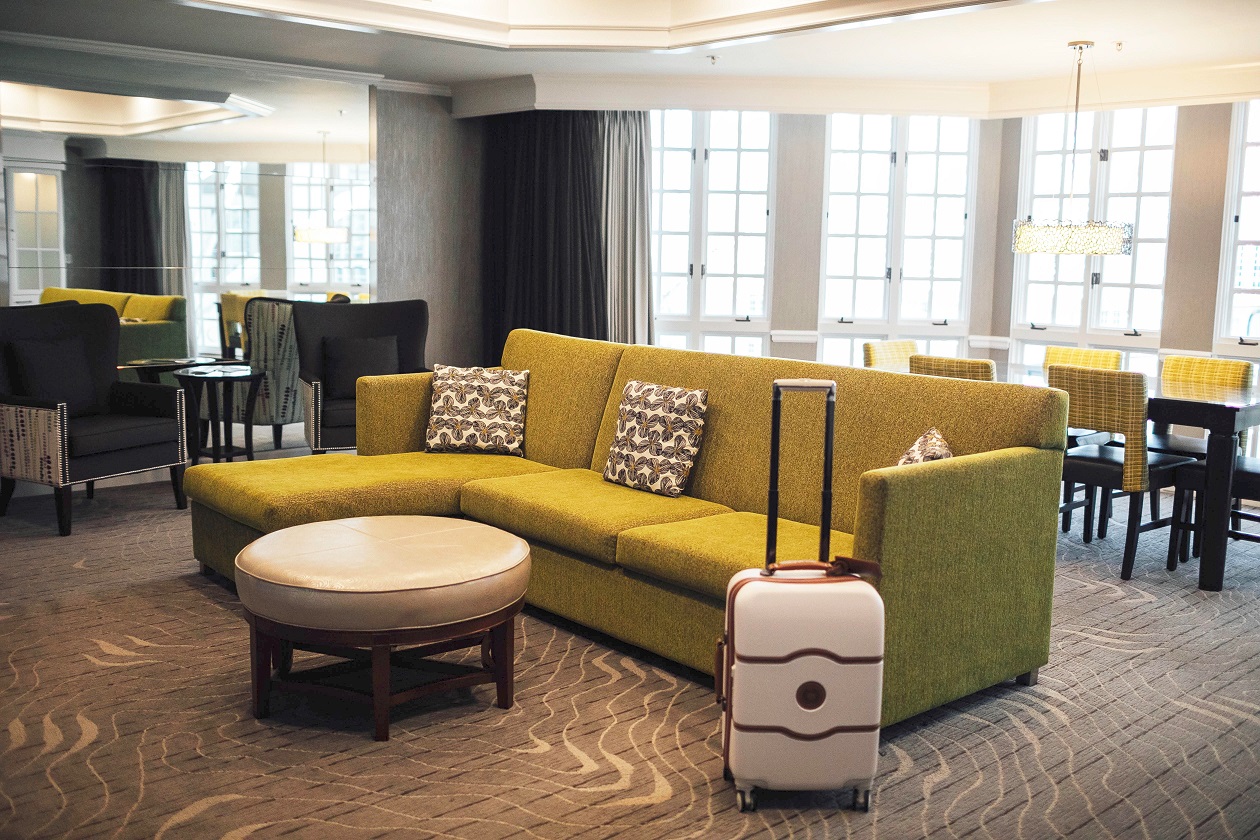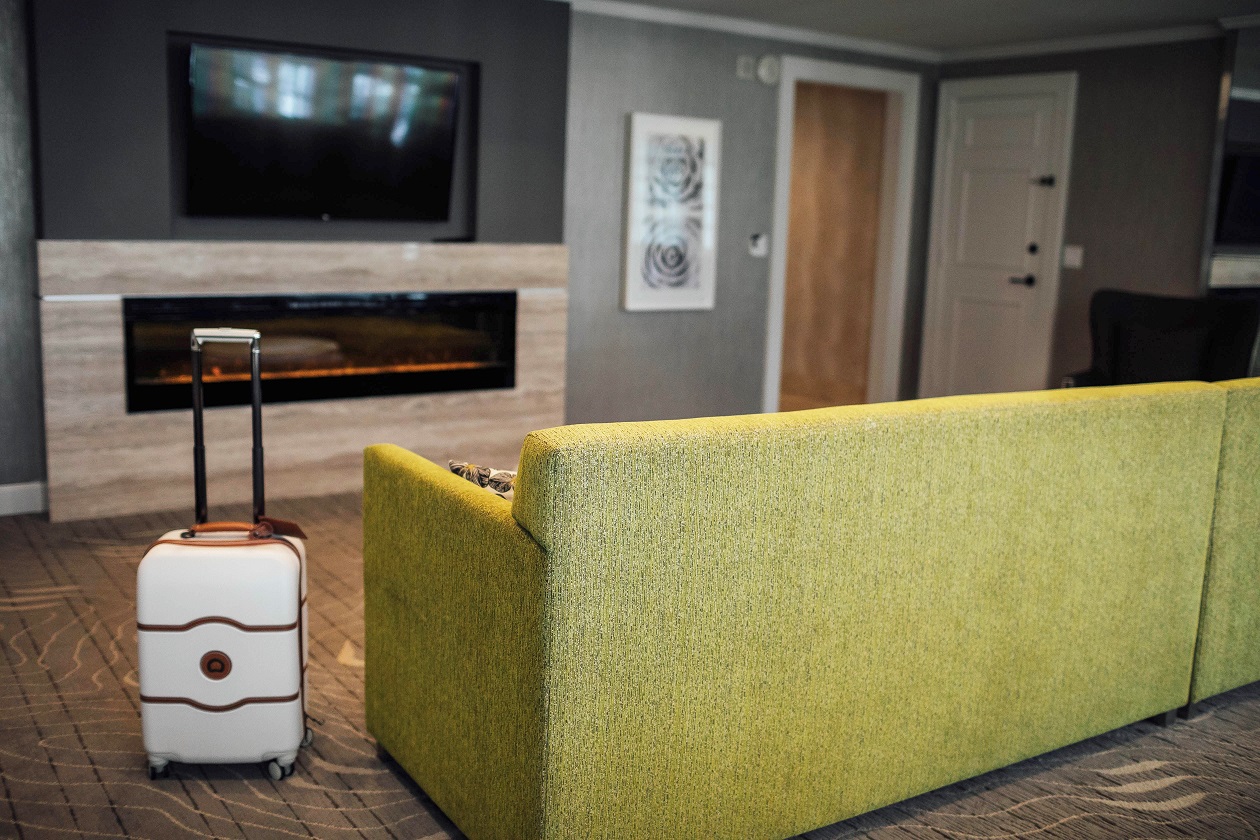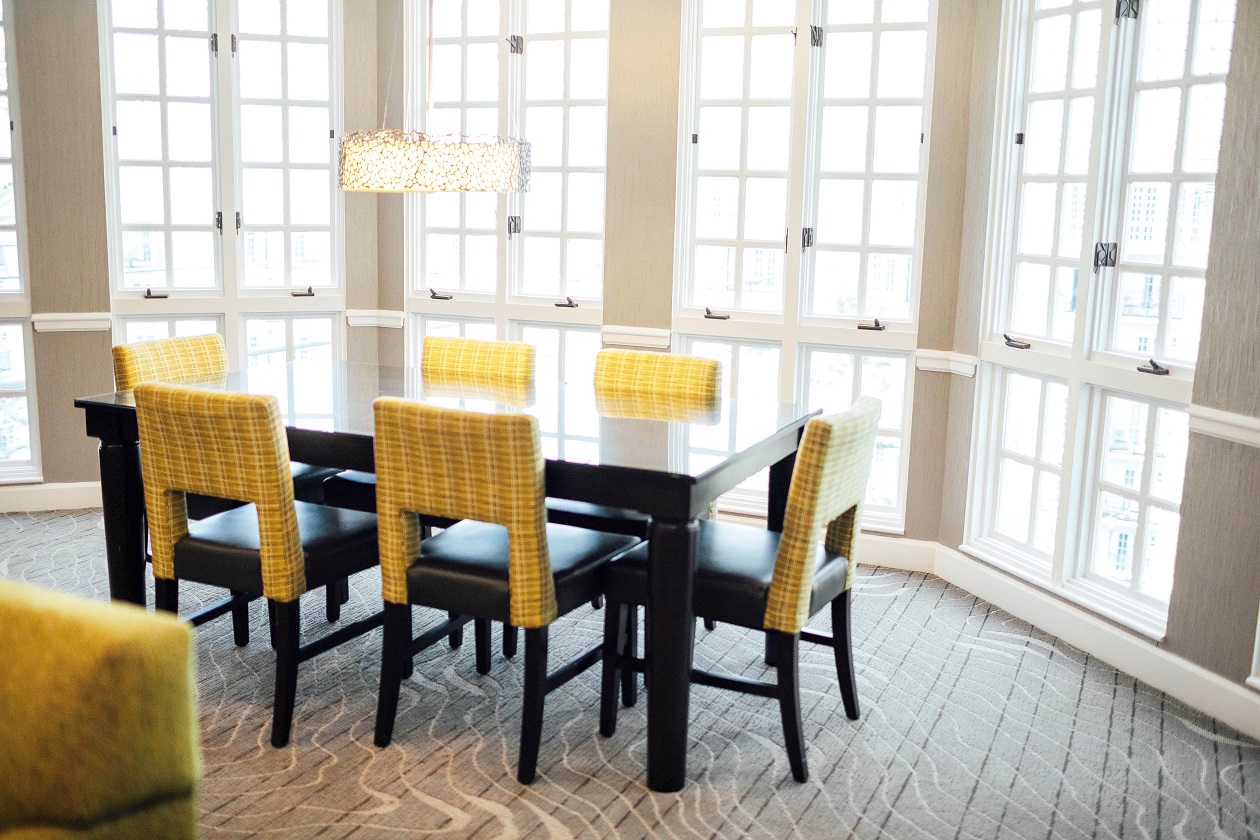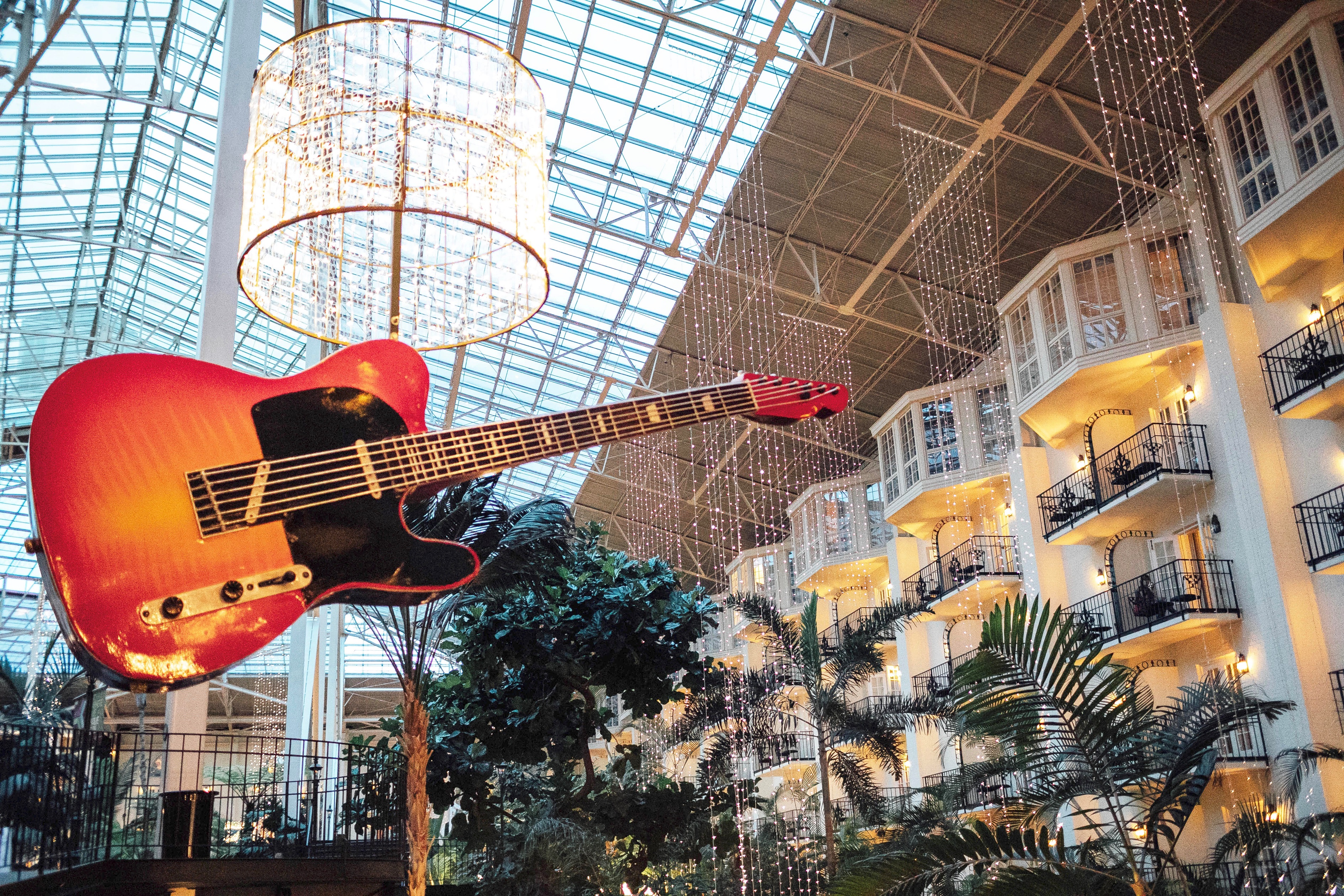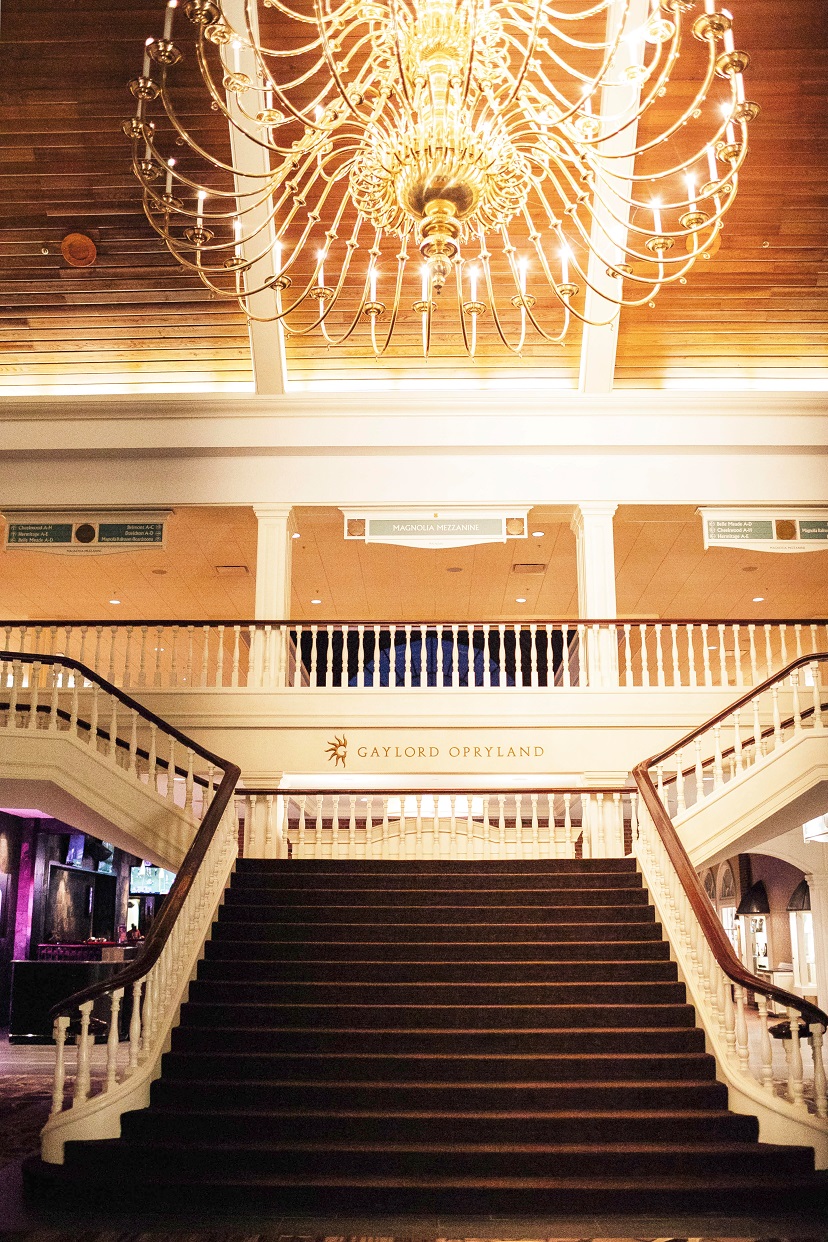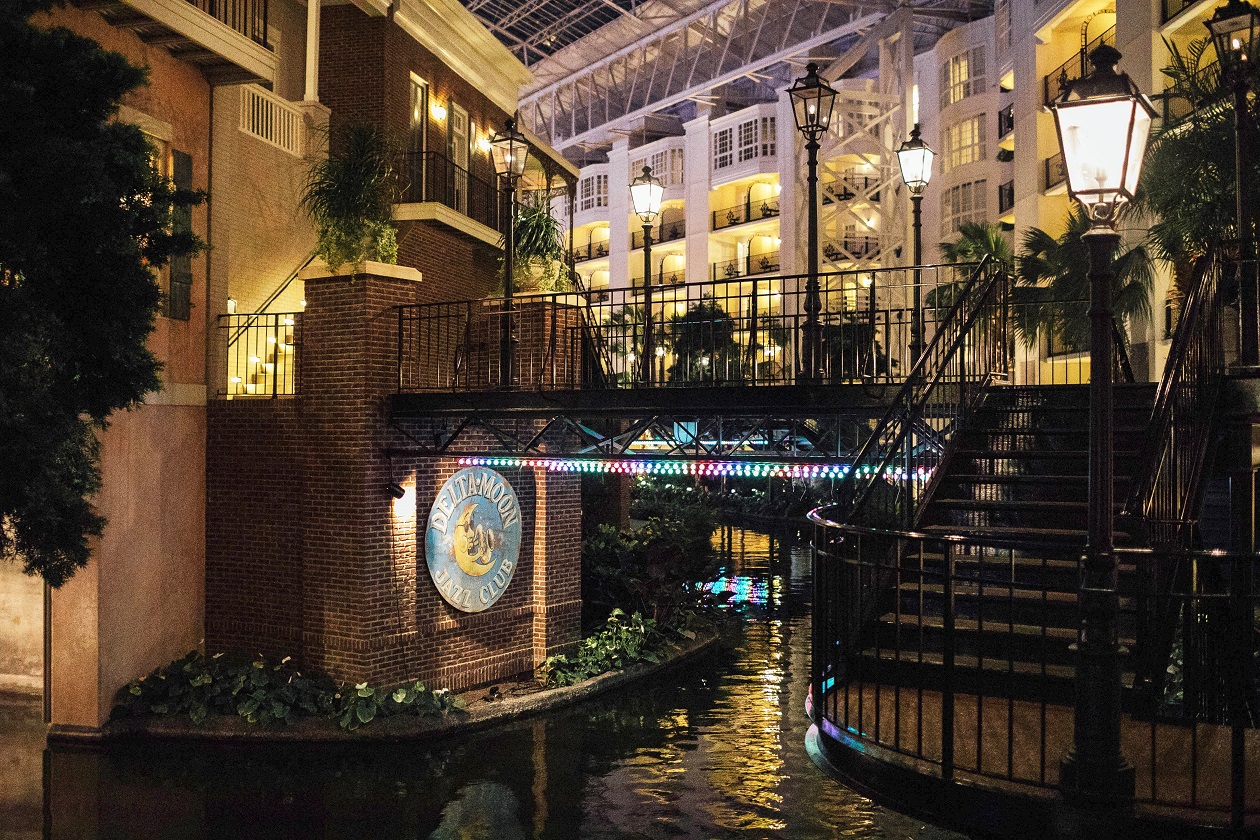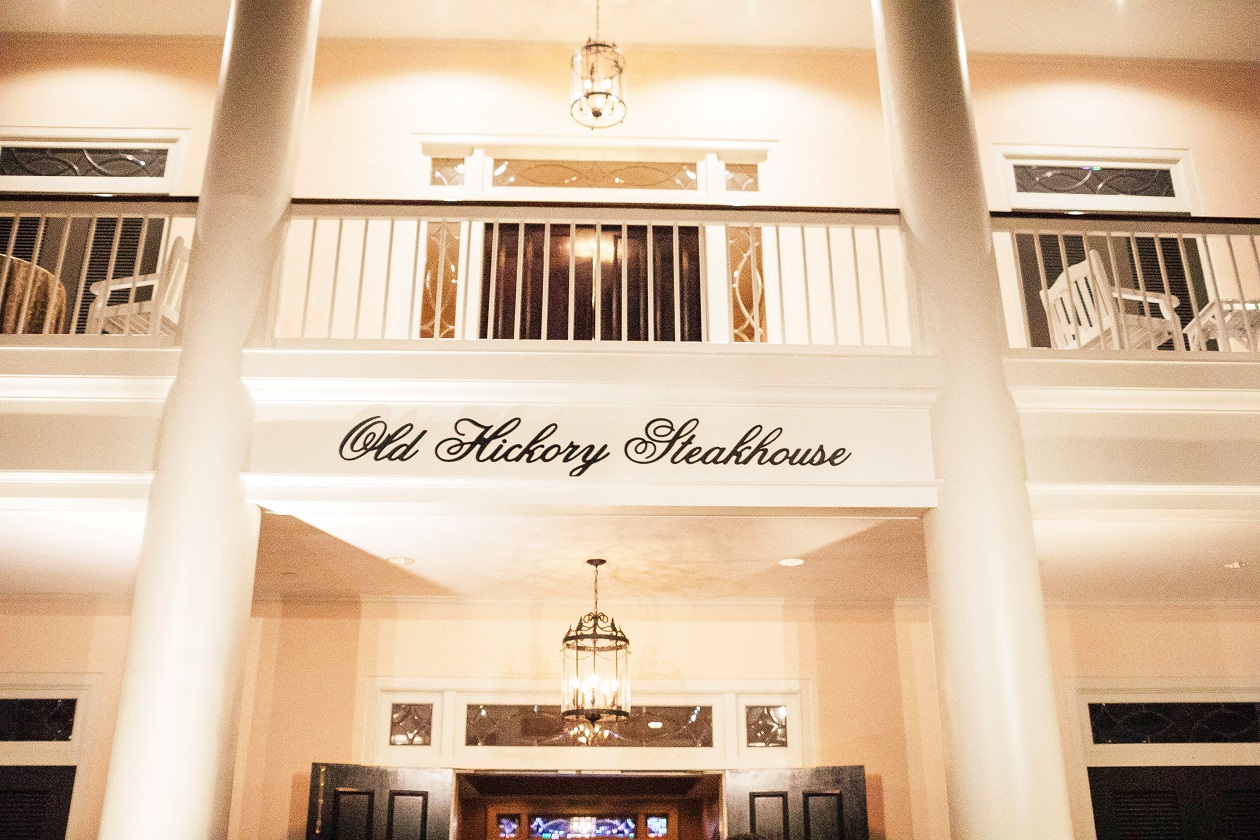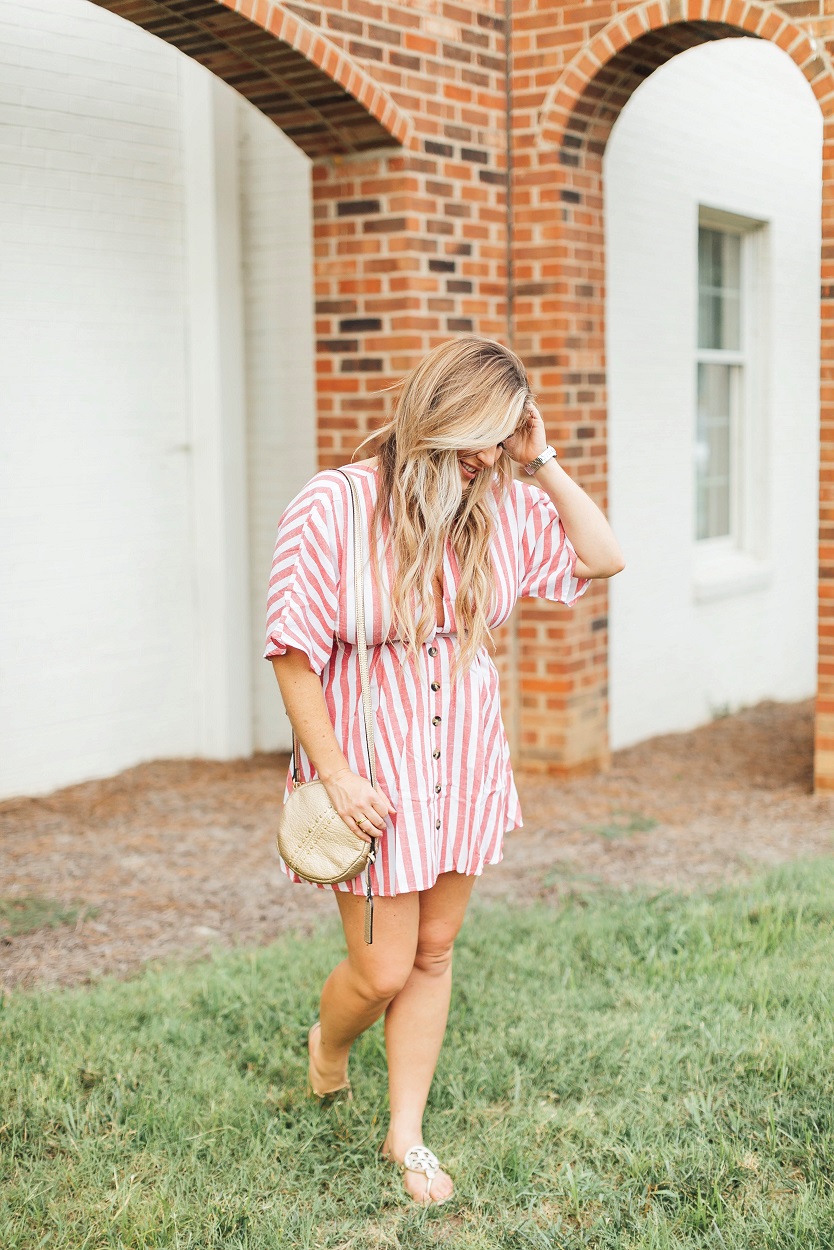 Dress // Sandals // Bag c/o // Watch c/o
Loving this Gaylord Opryland feature? Click here now for more of my favorite travels!!