This post on how to create beach waves with a curling iron was sponsored by Revlon Hair Tools as part of an Influencer Activation for Influence Central and all opinions expressed in my post are my own.  Thanks for helping me to support the brands I love.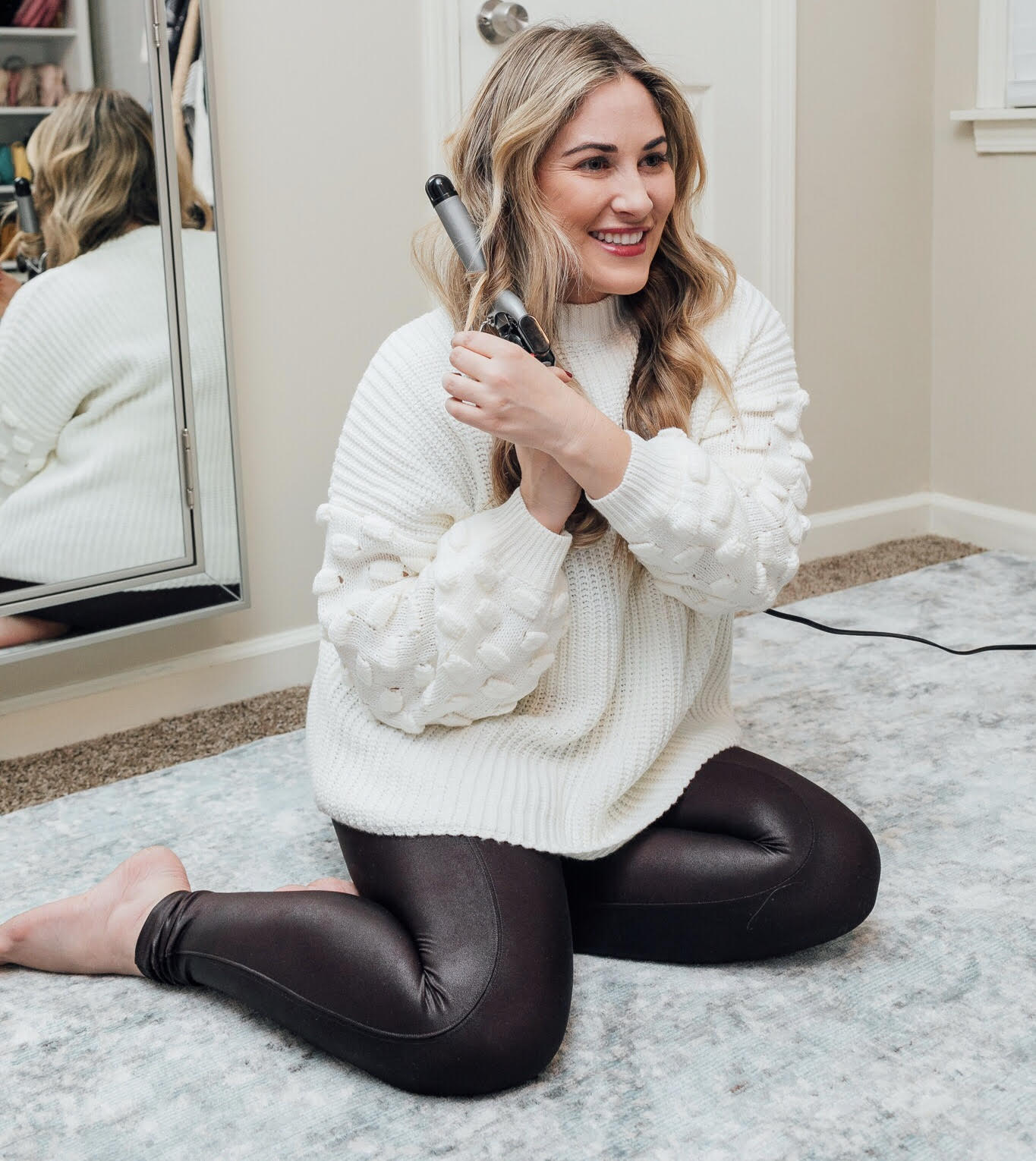 I've been working on mastering the perfect beach waves lately and have been practicing with curling wands, curling irons and flatirons. Today I'm going to show you how I've been curling it with my new Revlon Perfect Heat Curling Iron.
There are quite a few different ways to create beach waves with a curling iron so I'll go over all of the ones I use.  The easiest way in my opinion is to curl your hair with a curling iron like you're using a curling iron.  Don't clip your hair under the curling iron clip, just wind it around the curling iron barrel like you would a iron.  The looser you curl it and the shorter amount of time you hold it (mixed with a larger barrel) will produce larger curls (or waves.)  I prefer beach waves so I use this method to make look curls and waves. 
How to Create the Perfect Beach Waves with a Curling Iron
Lately I've been curling all my hair the same direction and then brushing it out with the Revlon Perfect Style Make it Straight XL Paddle Brush.  I love how it seems to really make your hair look and feel thicker and smooth.  The Revlon Perfect Style Extra Large Paddle Brush helps reduce drying time, has a soft rubberized handle and reduces frizz.  It's best for longer hair like mine, and it is perfect to help brush out curls and get the perfect wave.
The other way I like to curl my hair using a curling iron is to wrap all the pieces underneath the clip, but not like you did it back in middle school.  = )  We're looking to create loose curls and waves, not ringlets.  Less is more.  You can always go back and curl pieces more.  It's harder to get the curl out of your hair when you look like Shirley Temple.  I also always curl the pieces away from my face, especially for those pieces that frame the face.  You'll also notice I don't curl my hair all the way to the end.  I leave the ends straight.  That's what helps give you that "I just woke up with these gorgeous loose waves" look.
Whether you decide to blow dry your hair immediately before curling it or you let it air dry is definitely based on preference.  Whichever way you decide to use to curl your hair, Revlon Hair Tools are some of my favorites to use to help achieve that perfect loose wave.  I've been a fan of them for years and love their XL Paddle Brush, Curling Iron and Extra Thick Elastic Hair Bands.  They're available at Walmart, and they stay packed in my suitcase and gym bag at all times. 
How do you curl your hair? Do you create your beach waves with a curling iron?  Do you use Revlon Hair Tools? Let me know in a comment below!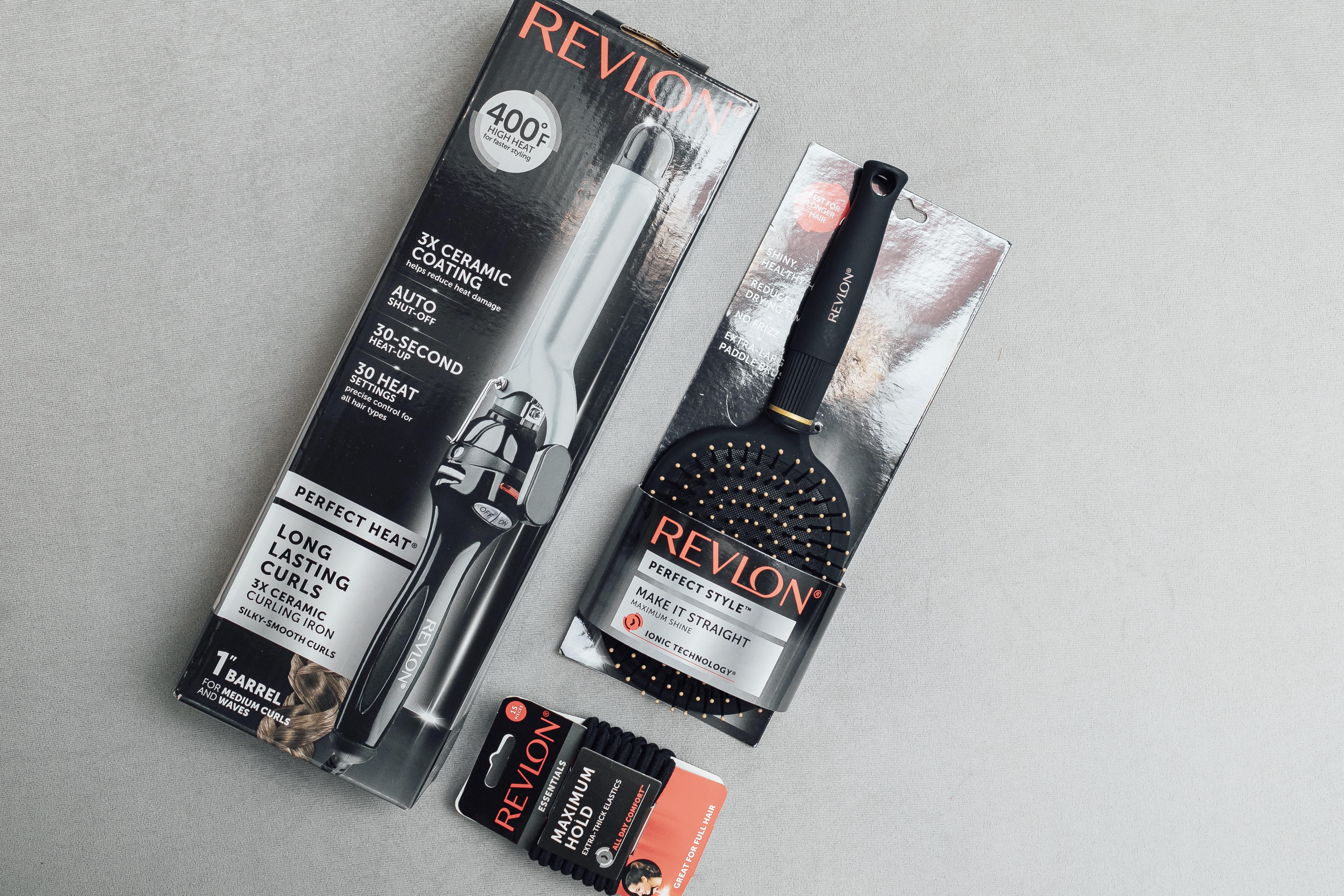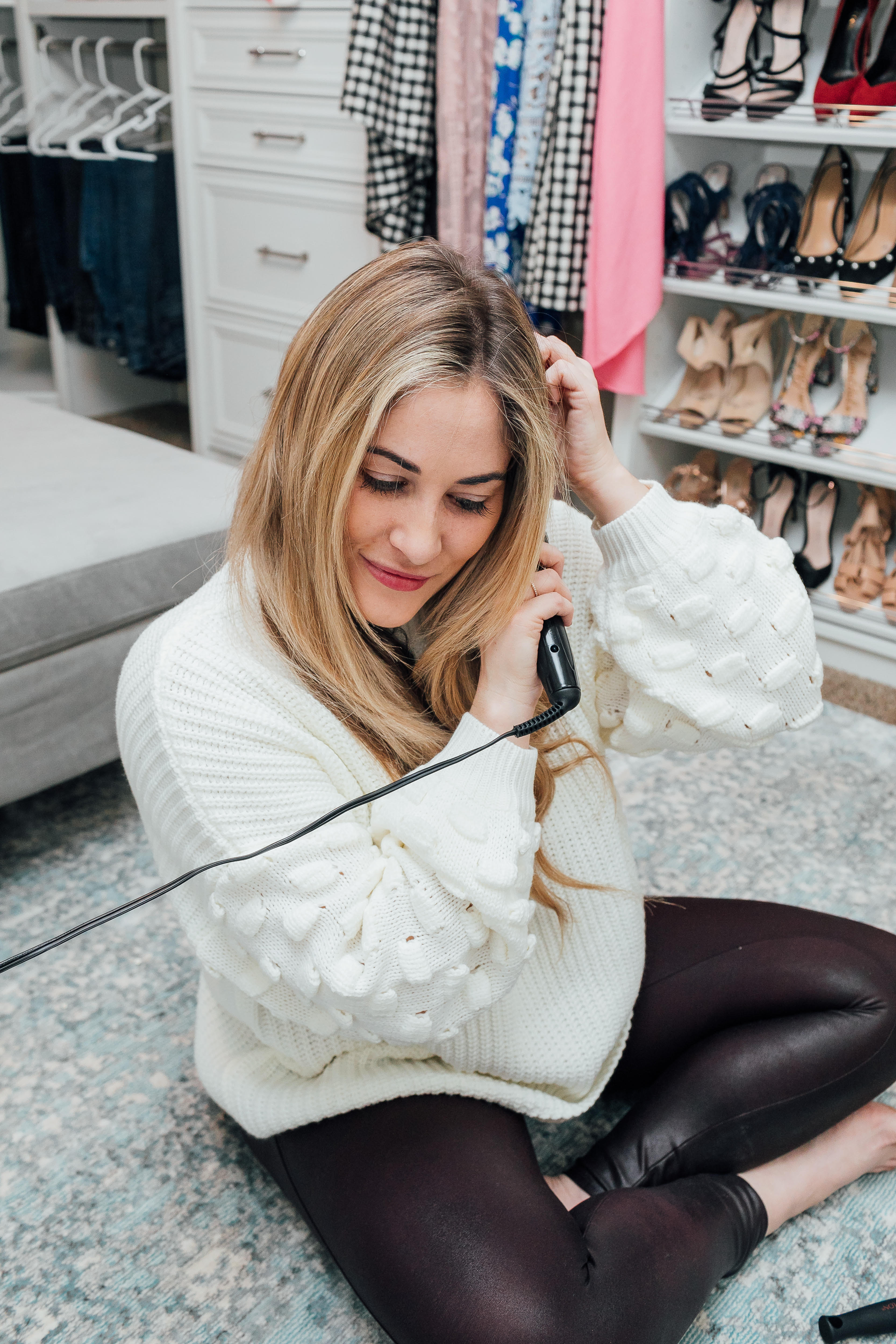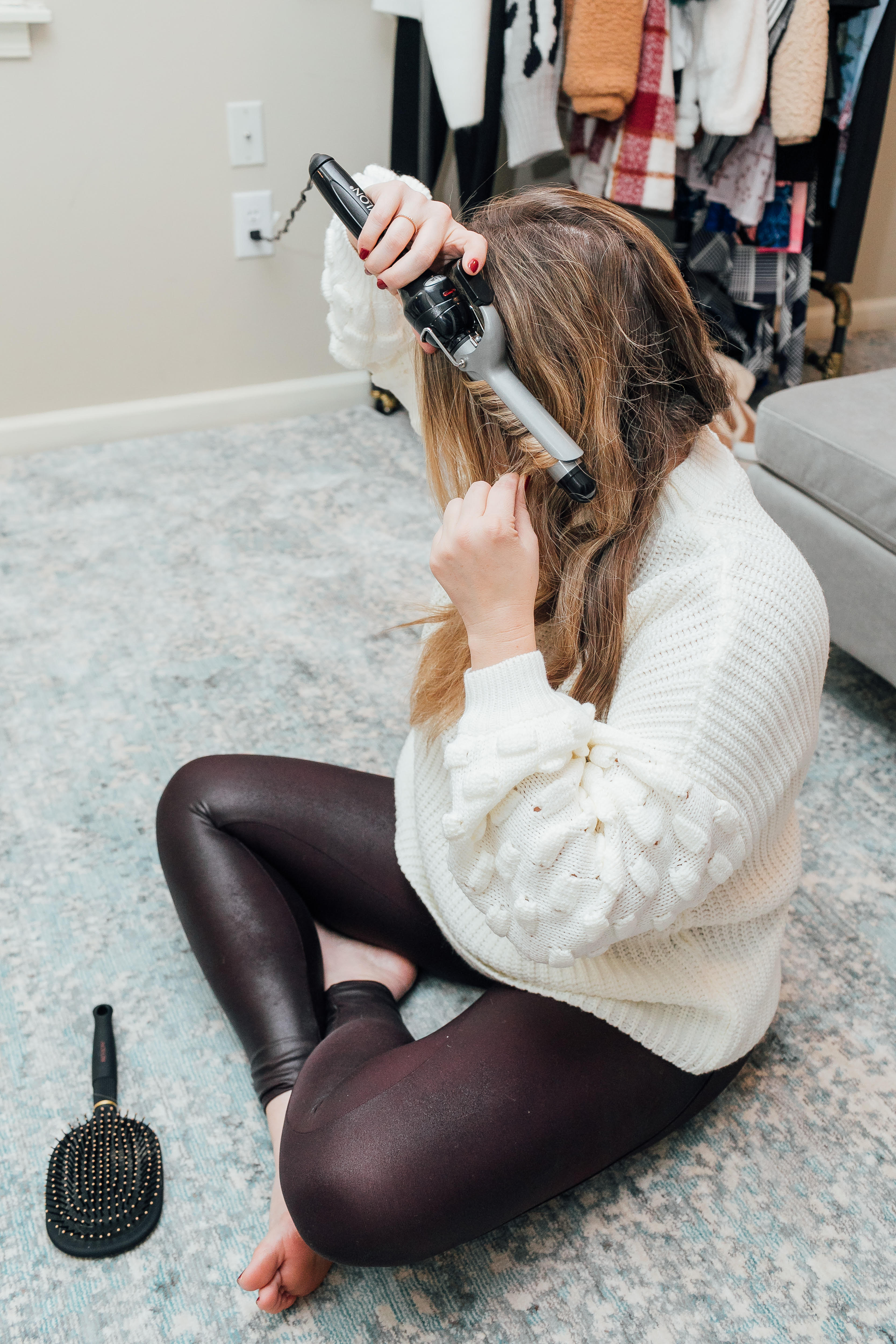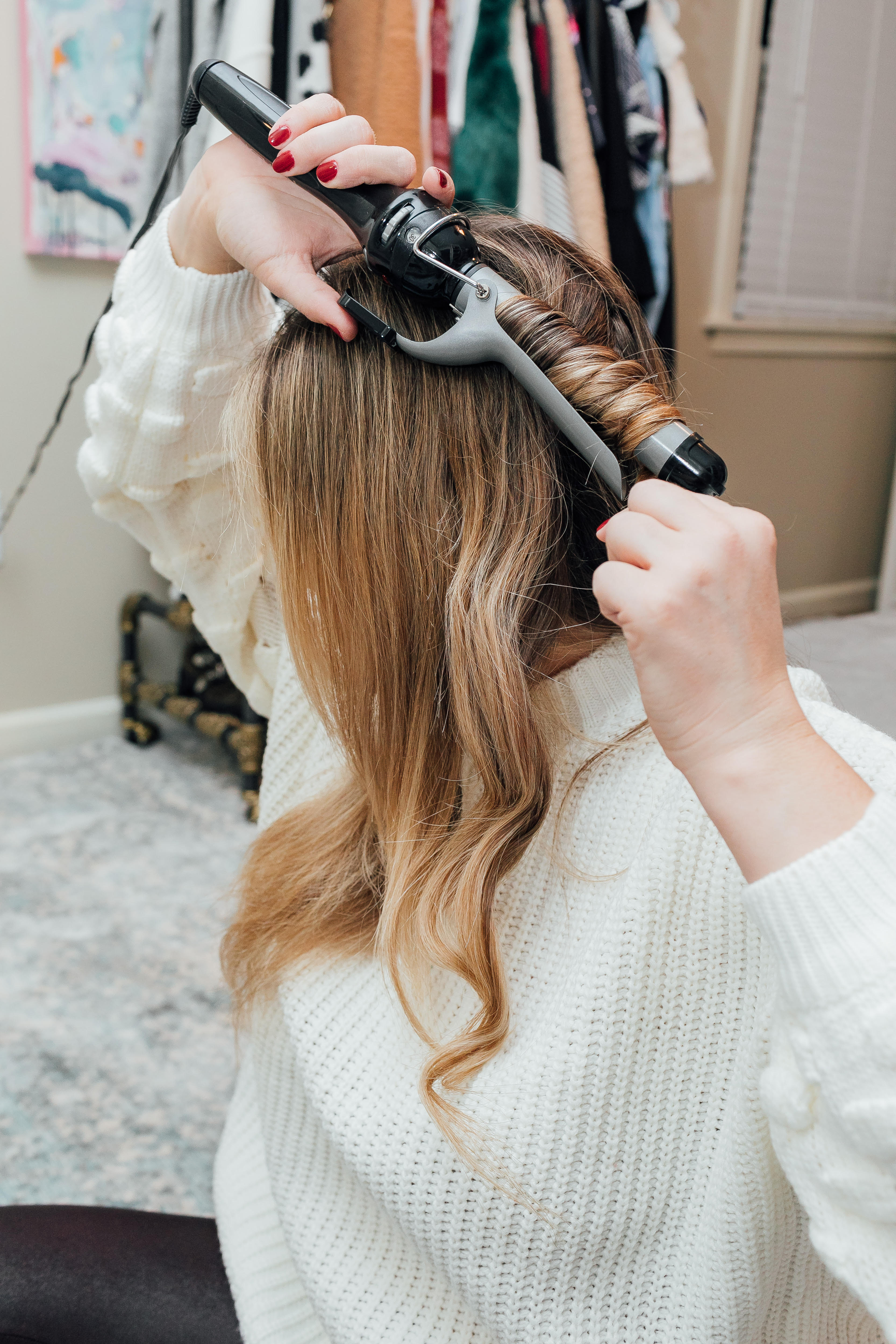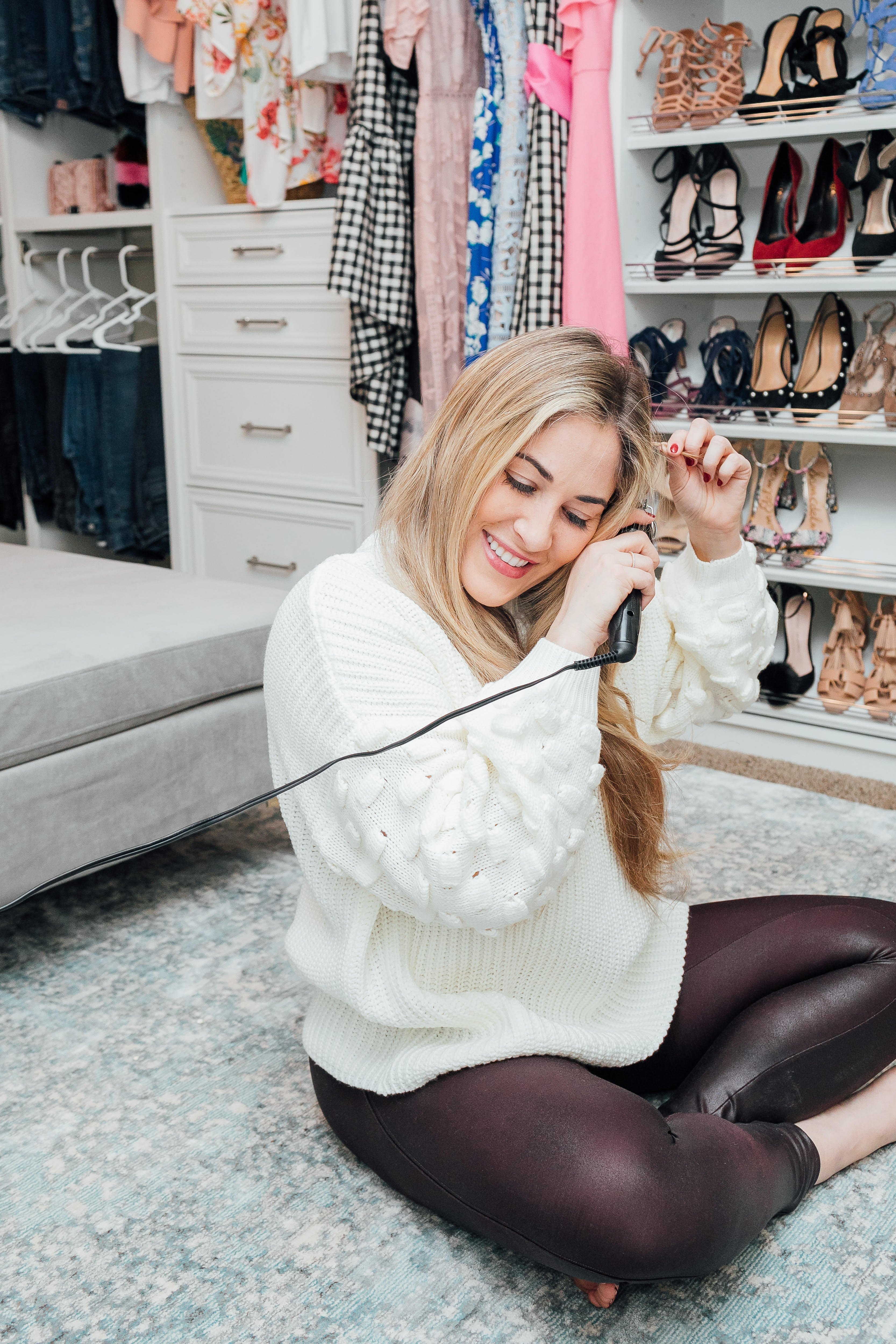 Loving this hair tutorial on how to create beach waves with a curling iron? Click here now for more beauty tutorials!