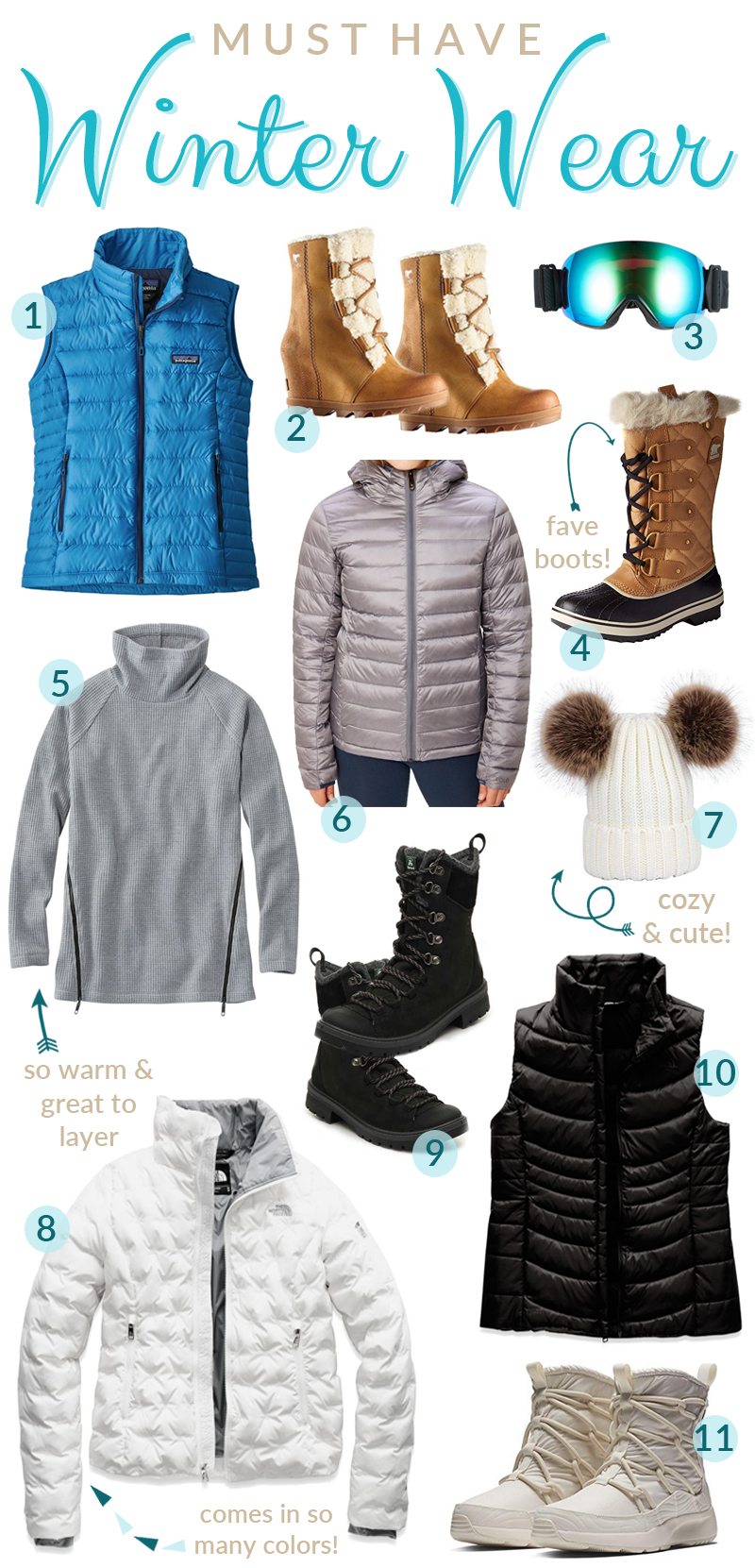 SHOP THESE WINTER WARDROBE ESSENTIALS

With winter in full force, I'm sure a lot of you are either skiing, hiking or just bundling up in the cold weather! I've been on some great winter trips already and have more planned, so I wanted to share some of my favorite winter wardrobe essentials – from coats to boots to beanies.  Weather you're headed somewhere cold for vacation or you live somewhere cold, these winter pieces will definitely keep you warm (and in style!)
If you follow my blog regularly, you saw me wear this super comfy The North Face vest and the Sorel boots here. I just can't get enough of these!!
Do you have any winter trips planned? What's in your winter wardrobe that you can't live without? Let me know in a comment below!!
Loving these winter wardrobe essentials? Click here now for more fashion favorites!!