This post was sponsored by Amazon as part of an Ambassador Activation for Influence Central and all opinions expressed in my post are my own.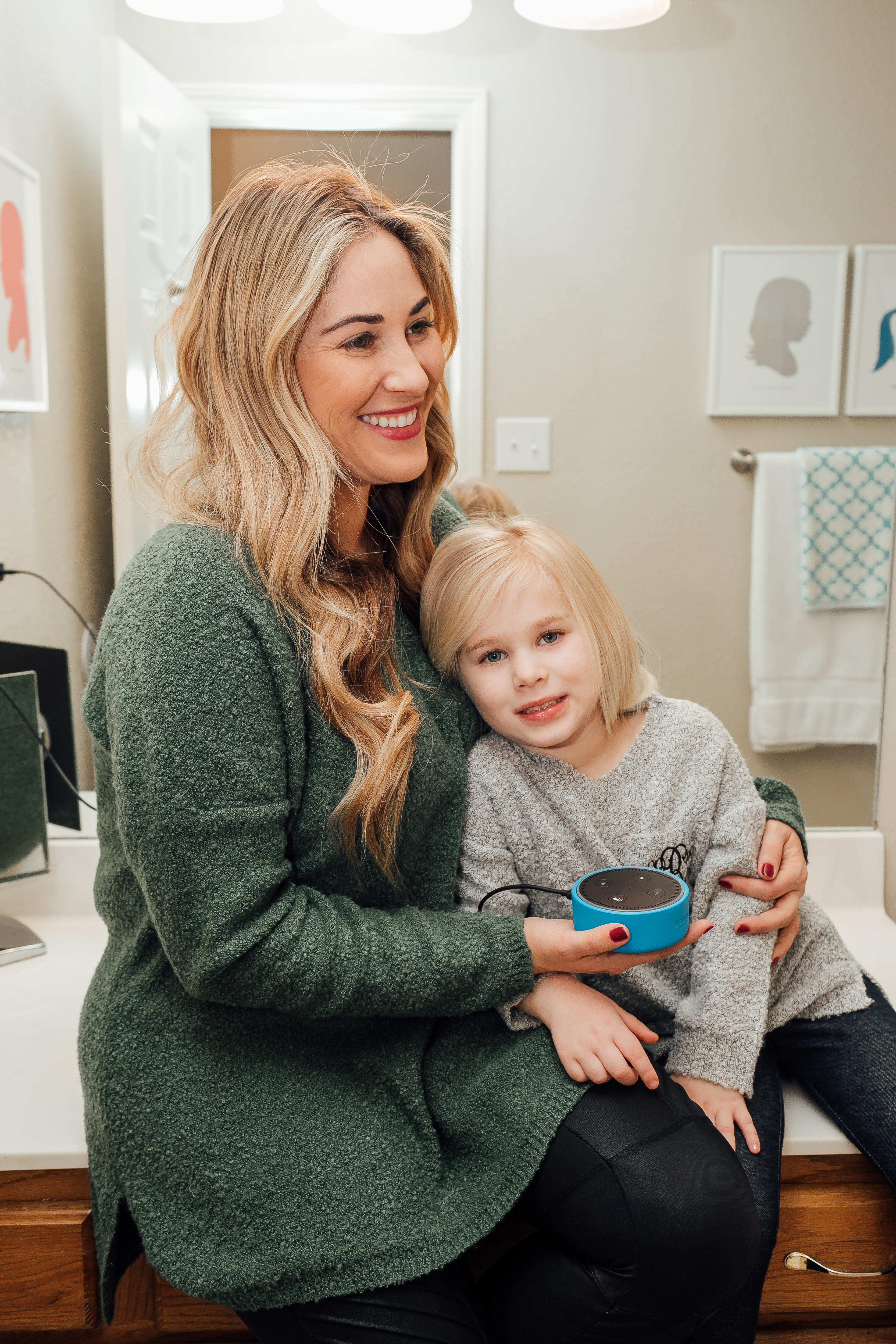 How to Use Amazon Alexa to Help You with Your Resolutions:
I don't really do stereotypical resolutions, but it's a new year, and it really is a good time to rethink everything like getting organized (like you've been meaning to do), working out, spending more time with the kids, etc.  Did you know that Amazon Echo and Amazon Echo Dot Kids Edition can help you with those??  You might remember me talking about it last here, but we've been using it for so much more lately.
I don't just use it for grocery shopping lists (which can order direct from Amazon!), to-do lists anymore.  I've also been adding my goals (or resolutions) for the year to keep myself in check, set reminders to go for a run, and I even set reminders to have impromptu dance parties with Leighton.  That is definitely her favorite way to use Amazon Echo Dot Kids Edition – the dance parties!
I recently swapped my old Amazon Echo Dot out for the Kids Edition one in her bathroom, and she is loving it even more.  She loves singing and playing games while she's in the tub.  And we love dancing along with it most nights.  FreeTime Unlimited on Alexa includes over 1000 Audible kids' books, kid-friendly, ad-free radio stations and playlists, character alarms, and premium Alexa skills that kids will love.  It makes this Amazon Echo Dot SO much more kid friendly!
Another great thing I just started using it for is to set a teeth brushing reminder for Leighton.  Leighton still isn't fond of brushing her teeth, and she tends to (conveniently) forget unless I reminder her countless times.  = )  So, Alexa will remind Leighton each morning before school and each night before bedtime.  There are just so many unique ways to use Amazon Echo!
And I love the Parent Dashboard for the Amazon Echo Dot Kids Edition.  You can set screen time limitations or even restrict content that isn't age appropriate for kids.  This is perfect to ensure your kids get the most out of Amazon Alexa while keeping their safety in mind too.  I can't wait to find even more ways to use our new addition to the Amazon Echo family.  Have you tried the new Amazon Echo Dot Kids Edition?  What are some of the ways you would use it?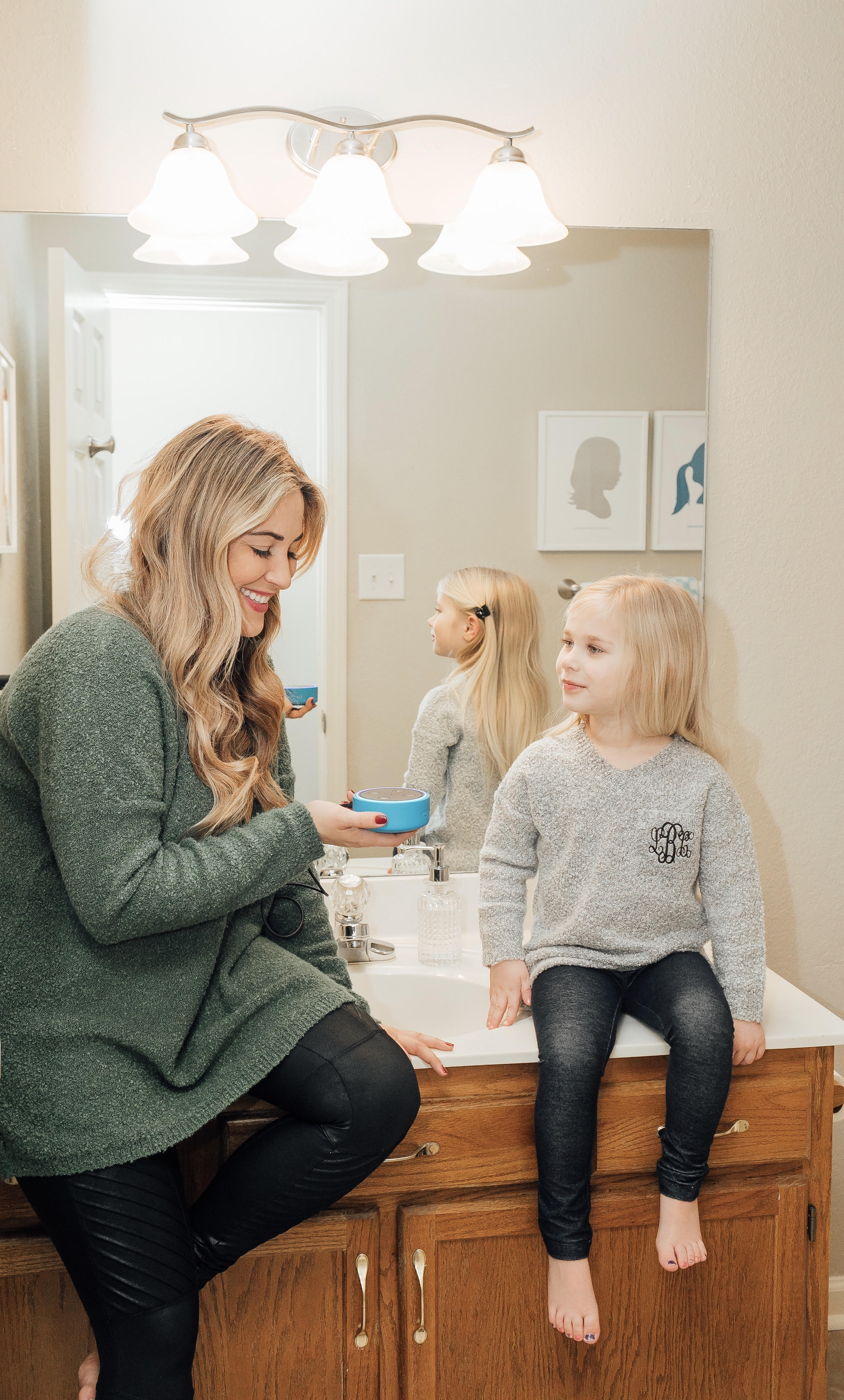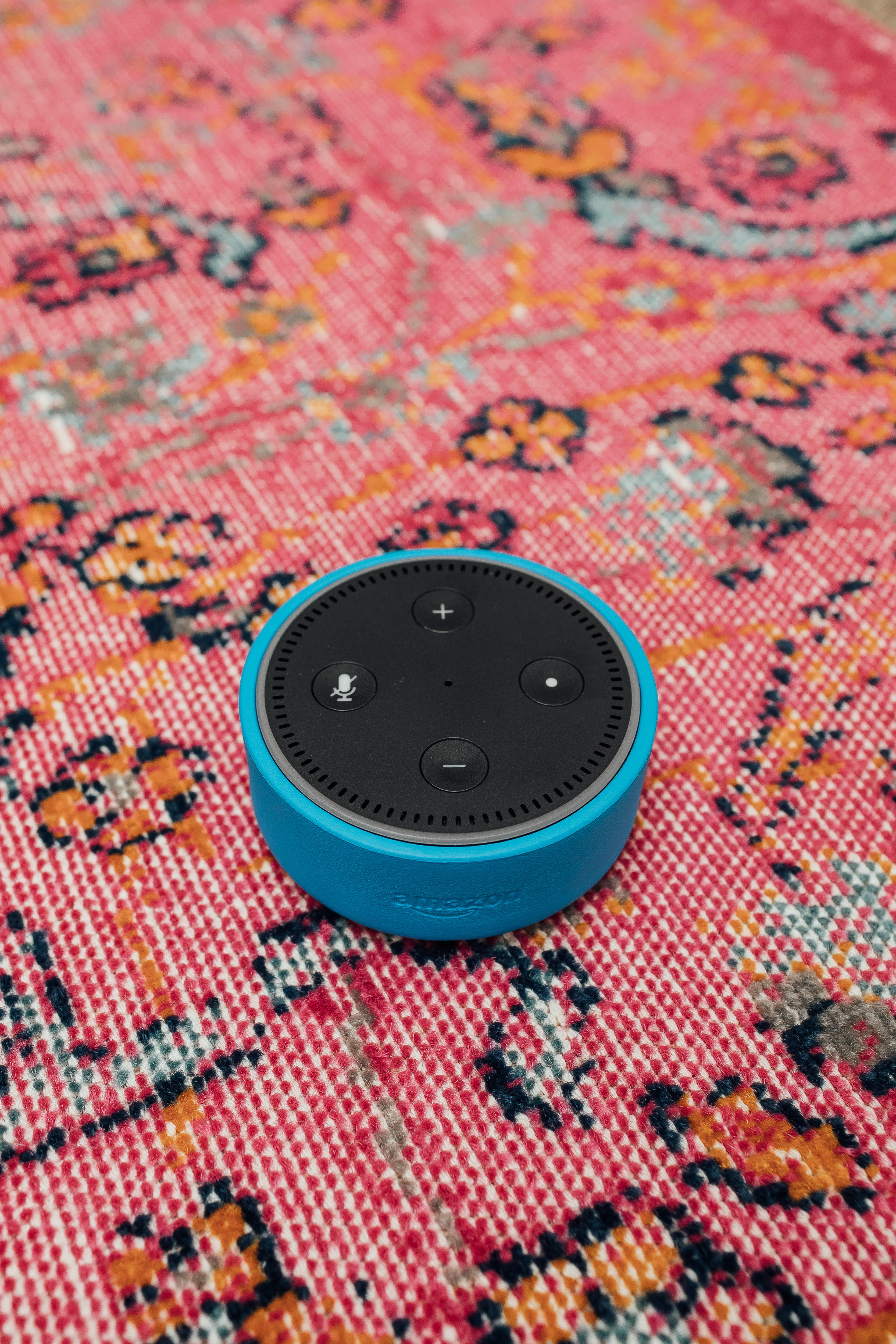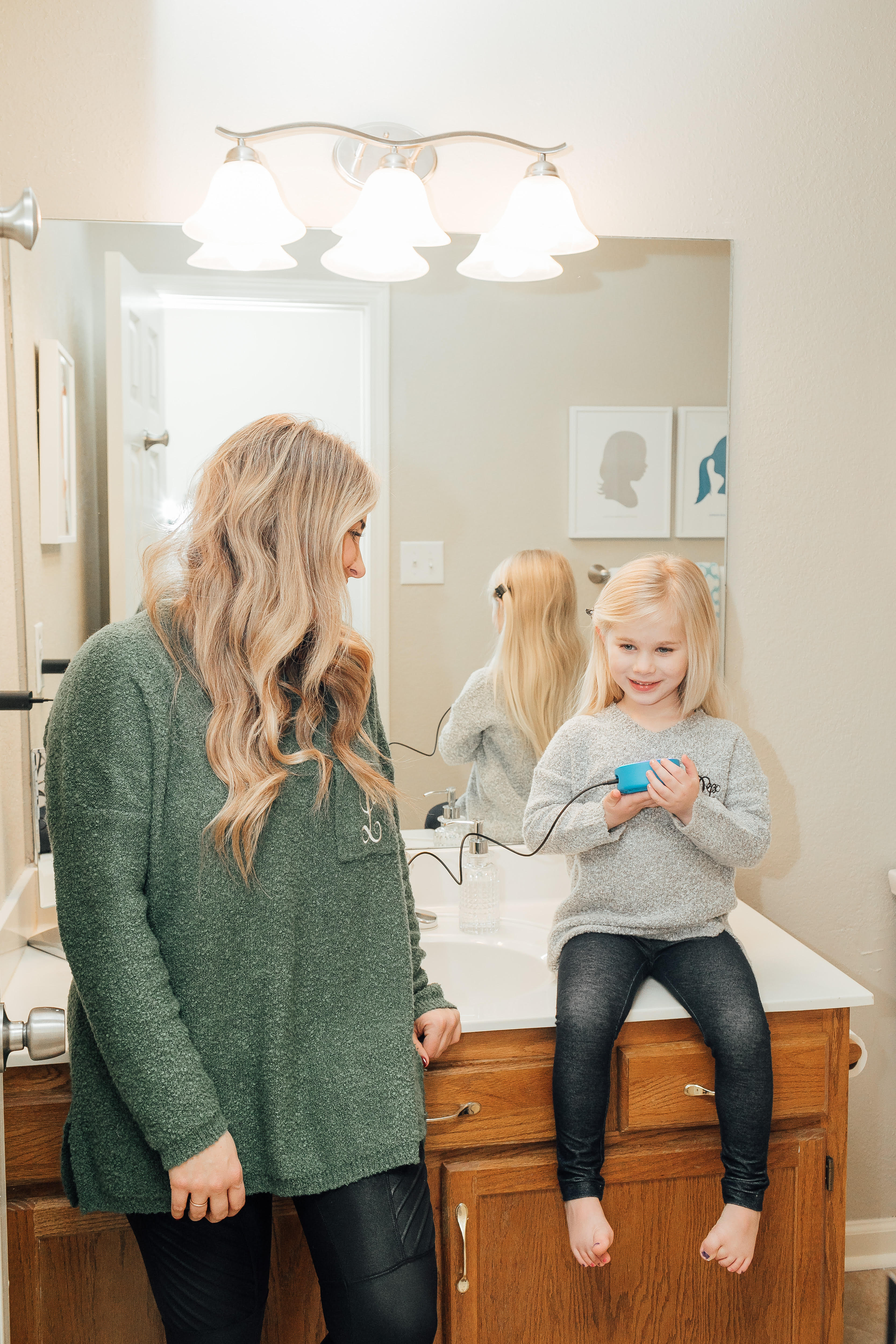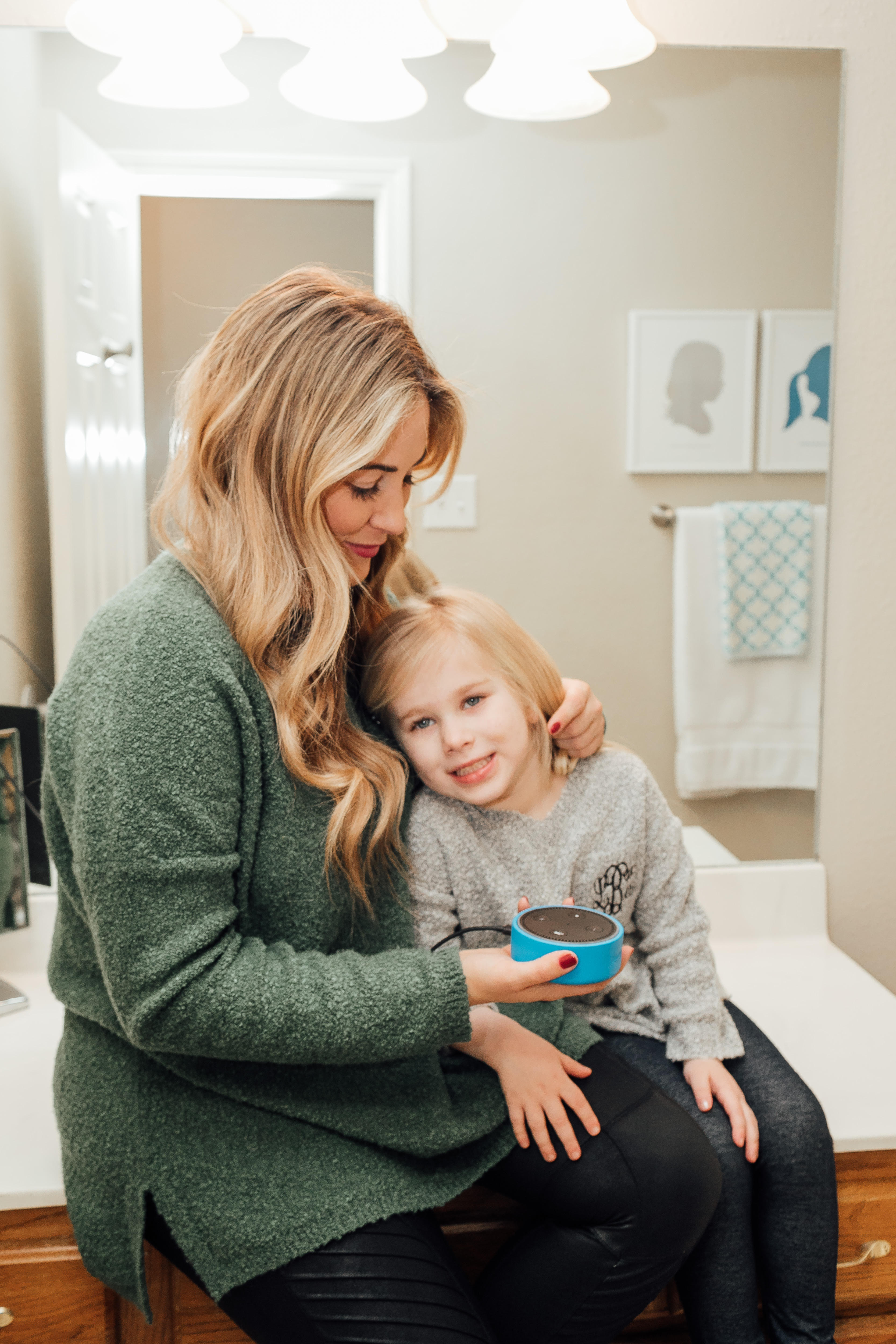 Loving this how to use Amazon Alexa feature? Take a look here for more of my featured favorites!