How to get smoother legs anytime is a sponsored conversation written by me on behalf of Gillette Venus. The opinions and text are all mine.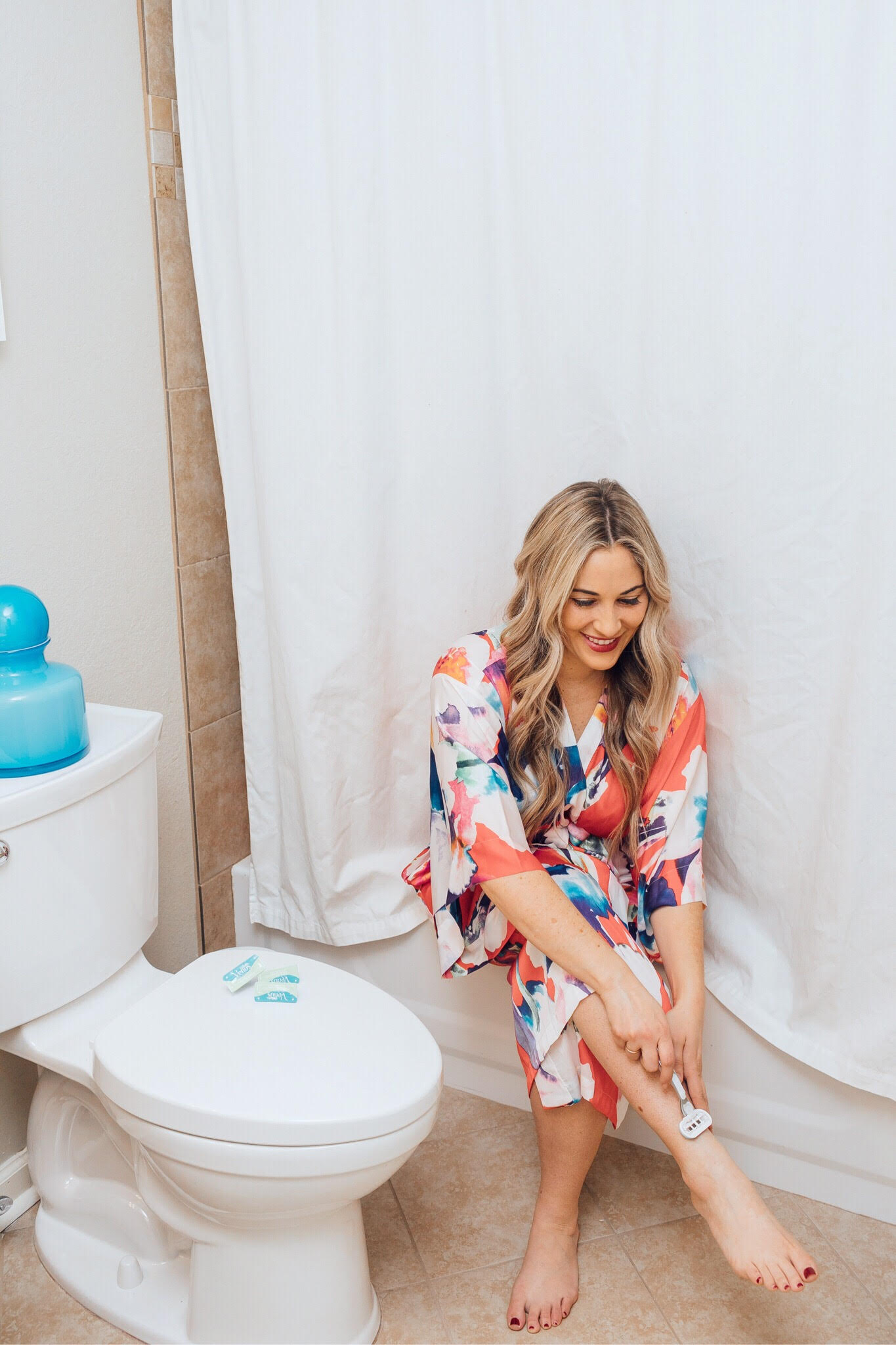 I don't know about y'all, but Gillette Venus Razor is the only razor I've been using since high school, and trust me, that's been a while ago! 18 years to be exact!  Out of all the razors I've tried over the years, Venus Razors have always given me the closest and smoothest shave without cutting me and without drying out or irritating my skin.  Venus Razor has FlexiBall technology for smoothly navigating bikini lines, ankles and all those other tough spots where we typically nick ourselves.  The only problem I have with my razor is I'm always guilty of forgetting to stock up on cartridges…until I am WAY past the point of needing a new blade.  Luckily neither you nor I will have to have that problem anymore!
Venus Direct is an awesome new service where you can choose a custom handle, razor heads and even more features that are uniquely designed for you.  As always, all the Venus Razor handles fit all the blade refills.  It's as easy as building your shave plan by choosing your blade type, custom handle and extra features.  Plans start as low as $10 and include 1 handle on the first shipment and blades for the next shipments once a month, once every 2 months or once every 3 months.  You pick your plan based on how often you shave, what type of blades you like (do you have sensitive skin and need a lubrastrip or do you have dry skin and need Olay body butter on the blade?) and what handle you like the best.
I got the Extra Smooth Platinum Handle and love it. It has an anti-slip soft grip and a metal, ergonomic handle design for ultimate control.  There are 4 different types of handles – Smooth, Extra Smooth, Extra Smooth Swirl and Extra Smooth Platinum.  And the refills come in Smooth, Smooth Sensitive, Sensitive Disposables, Comfortglide White Tea, Extra Smooth, Extra Smooth Sensitive and Comfortglide plus Olay Coconut.  I am excited about trying the Comfortglide with flexible moisture bars that release Olay body butters next time to help hydrate my skin even more.  This winter has made my skin so dry lately!
Aside from the convenience of Venus Direct, I LOVE that it ships fast and FREE. It's so convenient and just one less thing you have to remember to pick up at the store every month when you have a toddler who is pushing the shopping cart into the wall and people at Target.  = )
Do you use Gillette Venus Razors?  Have you tried Venus Direct yet?
Loving these tips on how to get smoother legs? Click here now for more beauty favorites!!