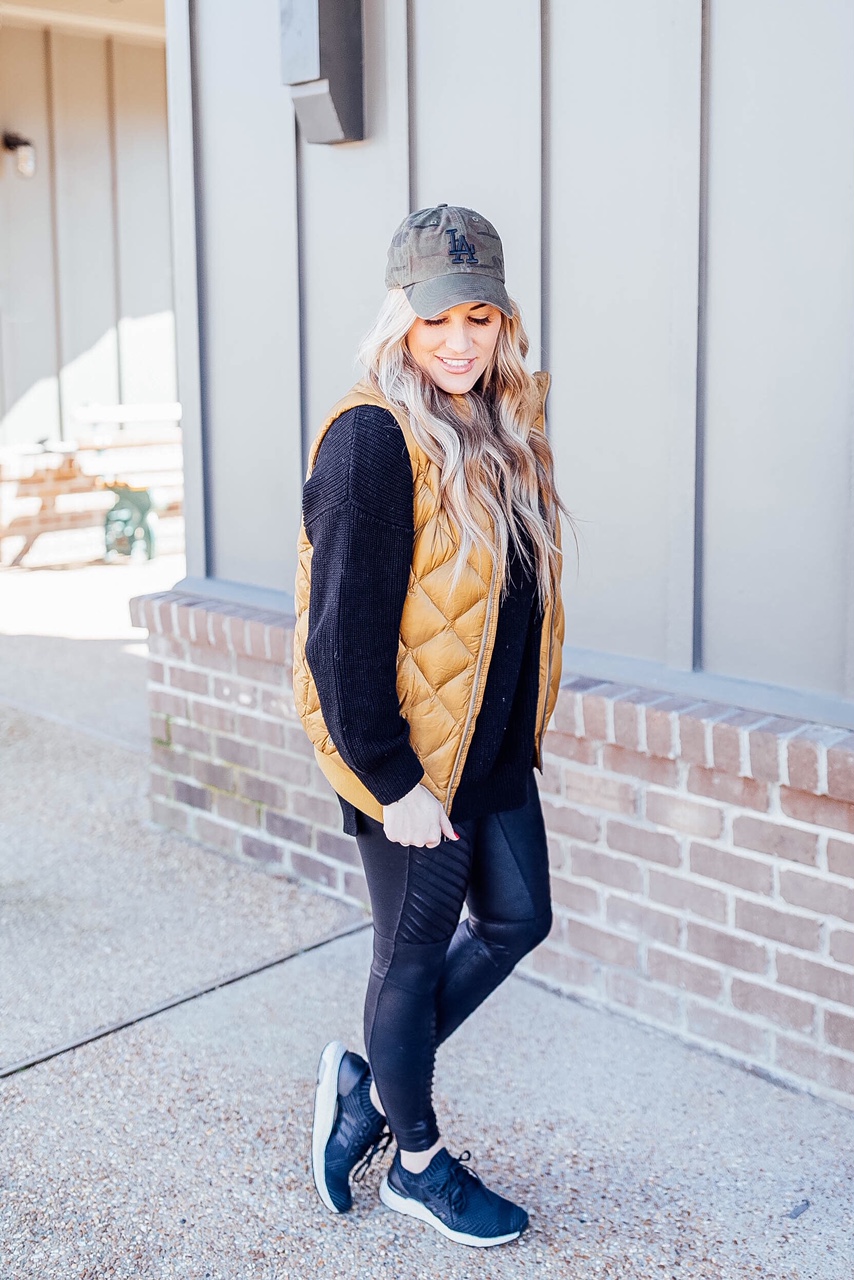 SHOP THIS GOLD PUFFER VEST LOOK:

If I ever was in love with a gold puffer vest, it's THIS ONE! I first fell in love with the diamond quilted pattern and then the color. I love the unique gold color of the vest, and it actually matches practically everything. You might remember me wearing this same vest here with jeans, a thermal top and sherpa boots. And today I'm sharing a more casual look with this gold puffer vest.
Which look do you like the best with this gold puffer vest? Let me know in a comment below!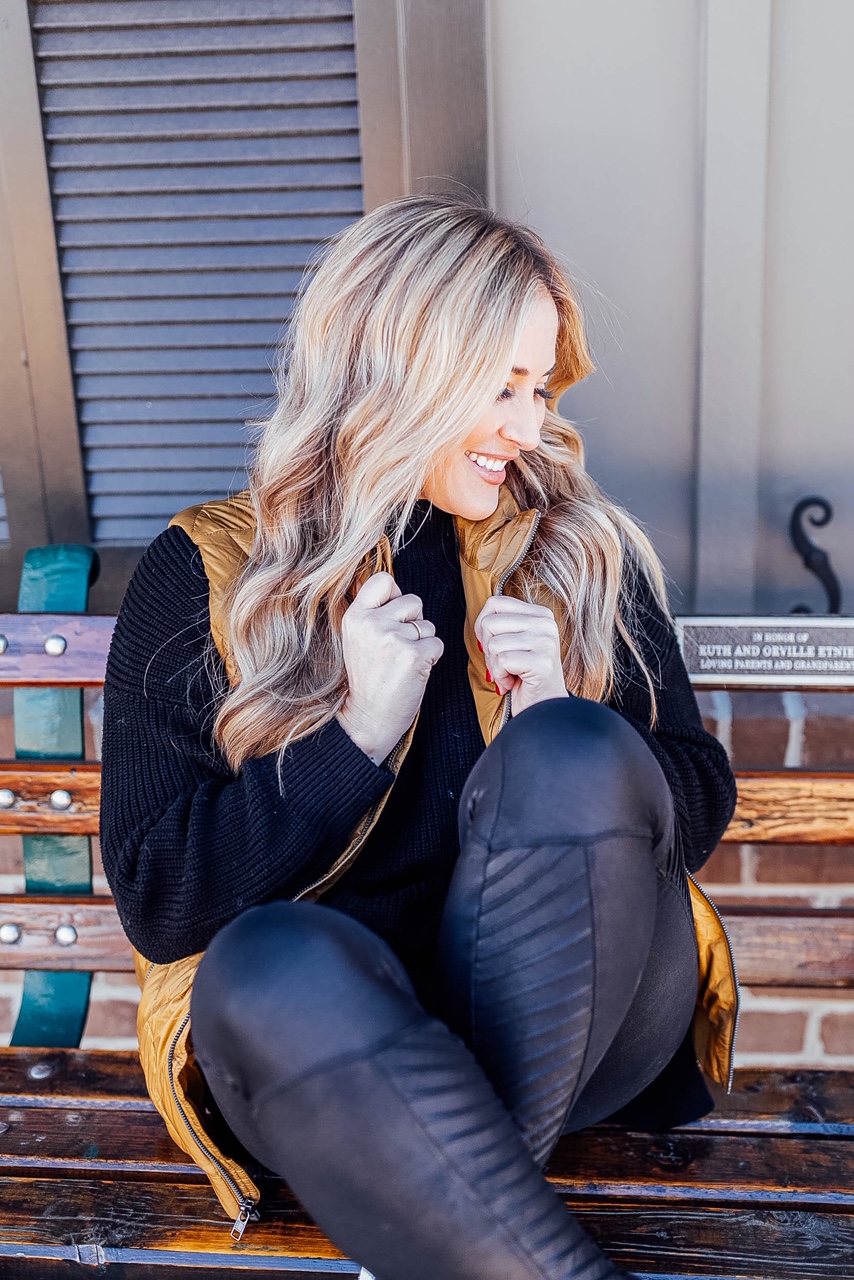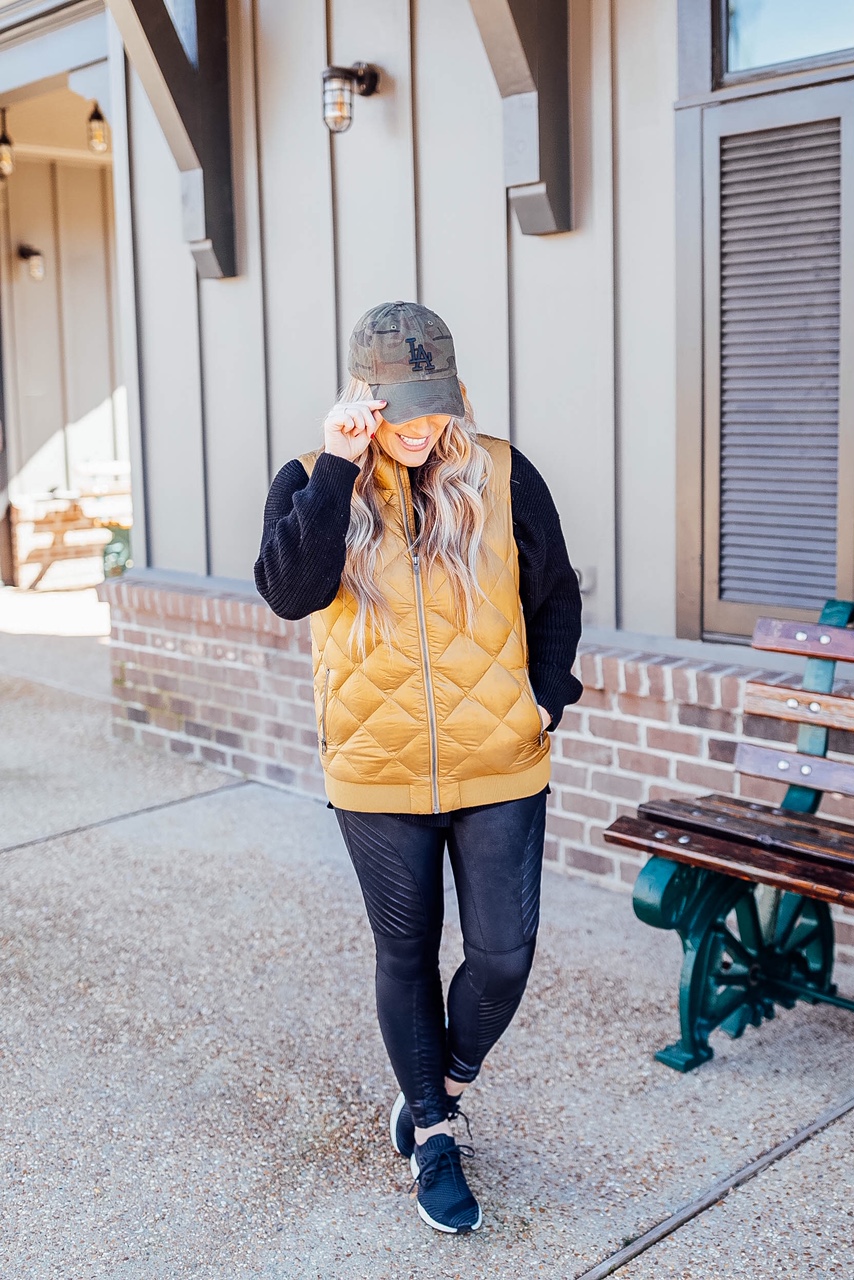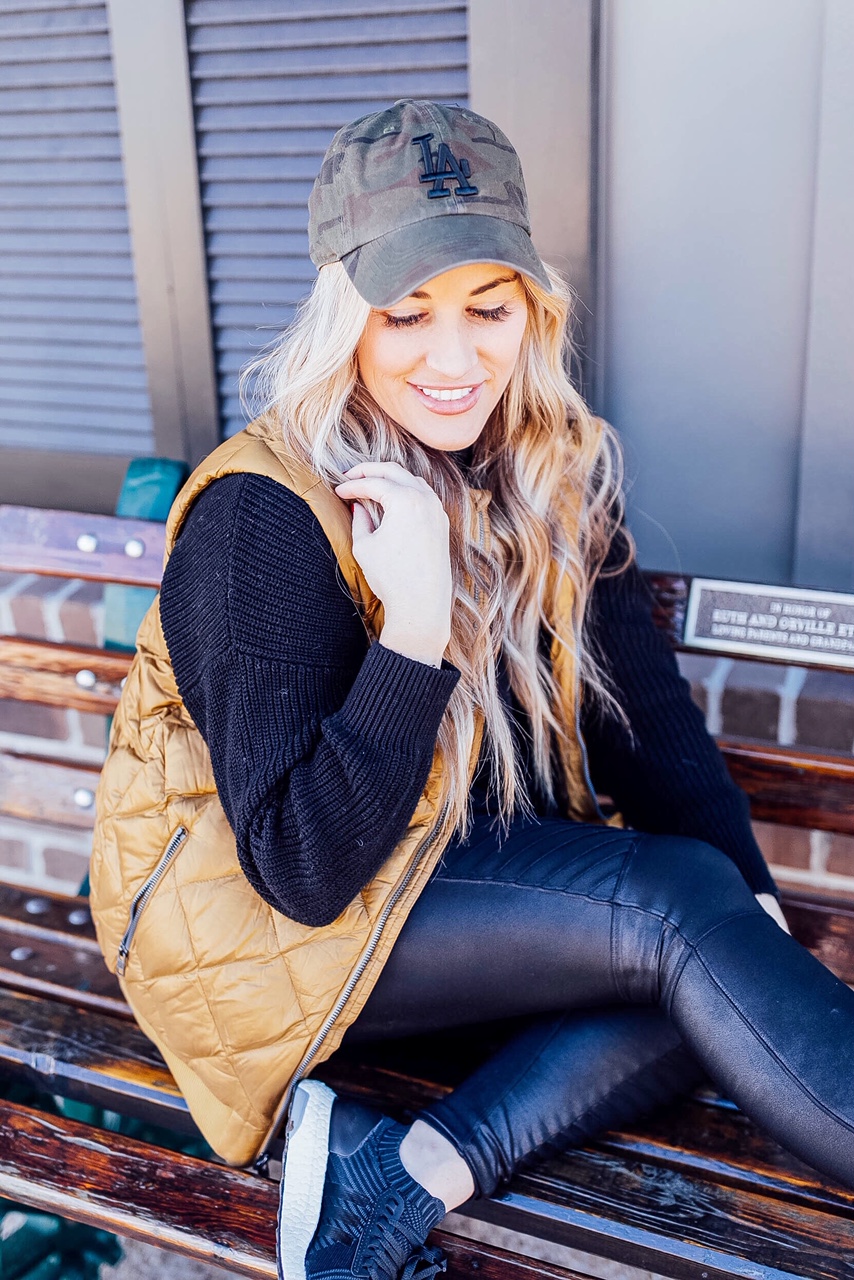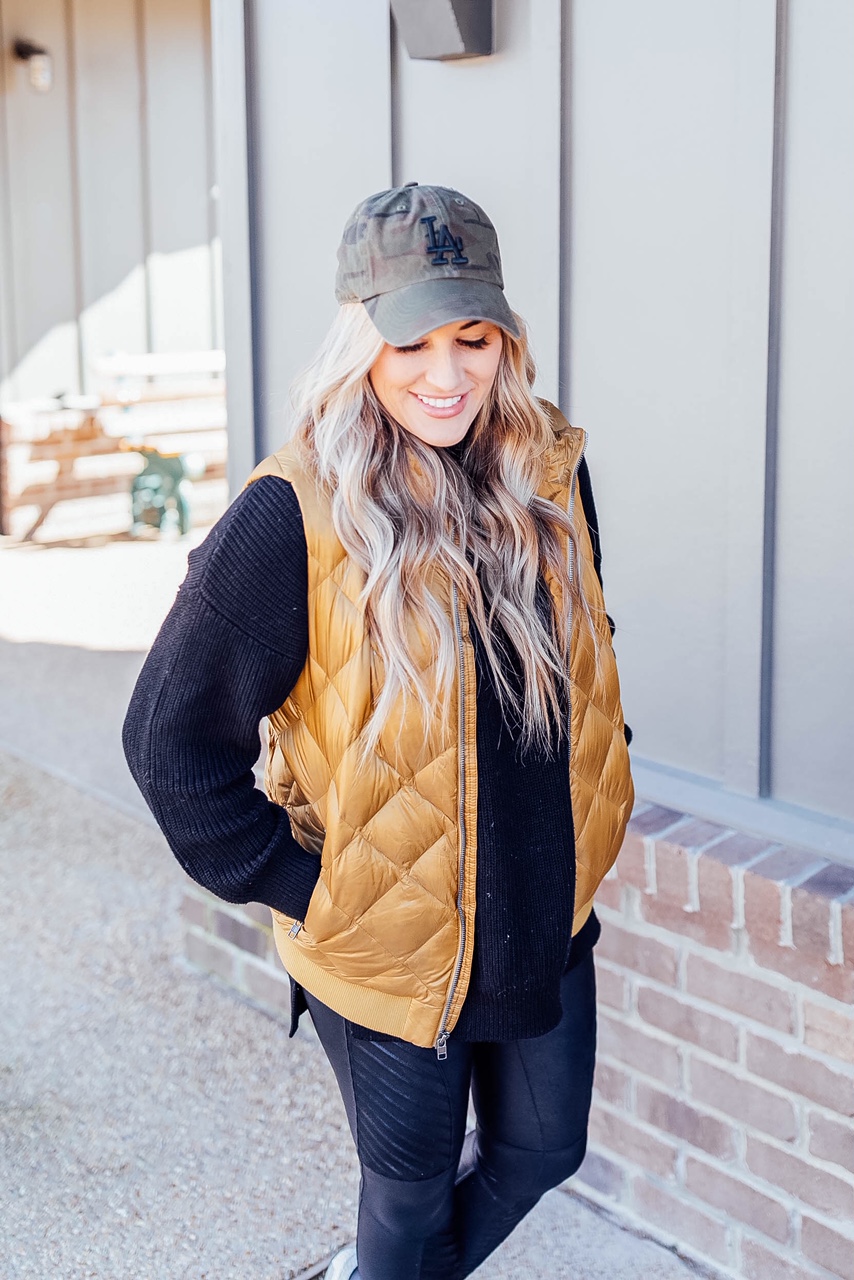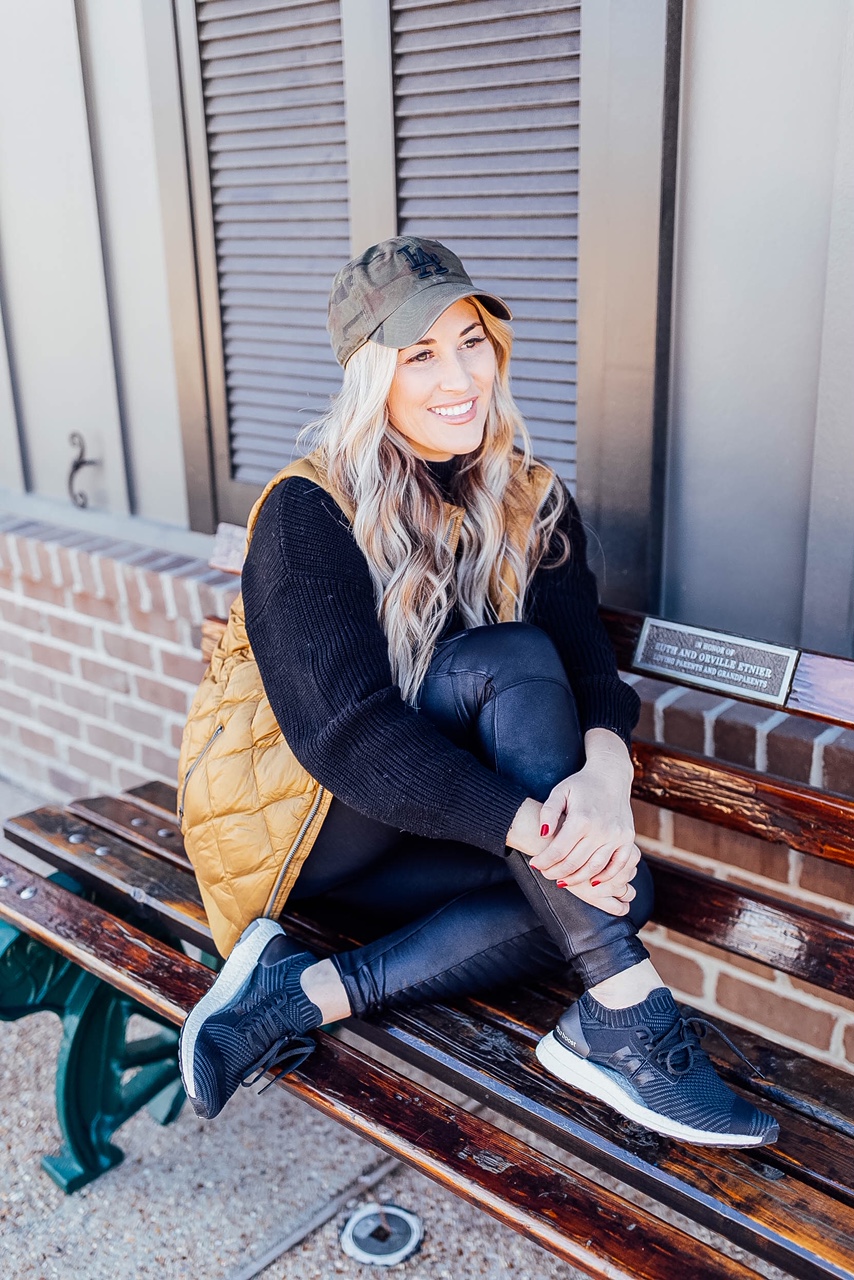 PS: If you liked this gold puffer jacket feature, you'll love this mommy and me puffer vest post, click here now to see it!