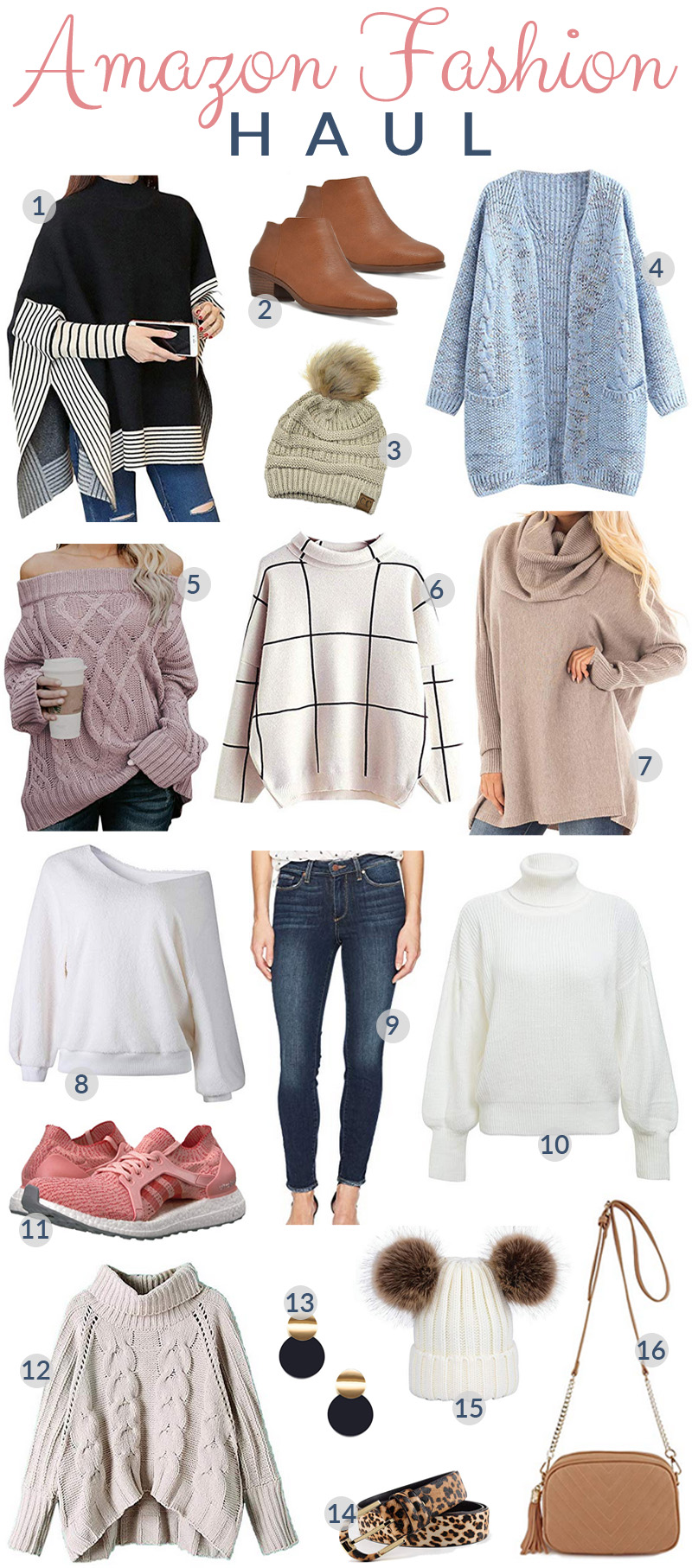 SHOP THESE AMAZON FASHION FAVORITES:

Is it just me or has Amazon fashion gotten even better?! It started out with me only ordering school books from Amazon and then stretched to electronics, and now I literally order everything from Amazon. I have an Amazon Prime membership, so that makes it even easier to shop there with 2 day shipping included with most purchases.
Today I've rounded up some of my favorite Amazon fashion picks that I've bought recently.  These tennis shoes are the most comfortable pair I have, and I even have them in 2 colors now!  I have this sweater in red, and it has been so popular this winter!  And we can't forget this poncho and beanie that I always throw on when I can't find anything to wear.  = ) 
Have you shopped Amazon for fashion??  If not, you've got to give it a try!
PS: Loving these Amazon favorites? Click here now for more cute outfits!