This post is sponsored by Walmart, but all opinions are 100% my own. Thanks for helping me to support the brands I love.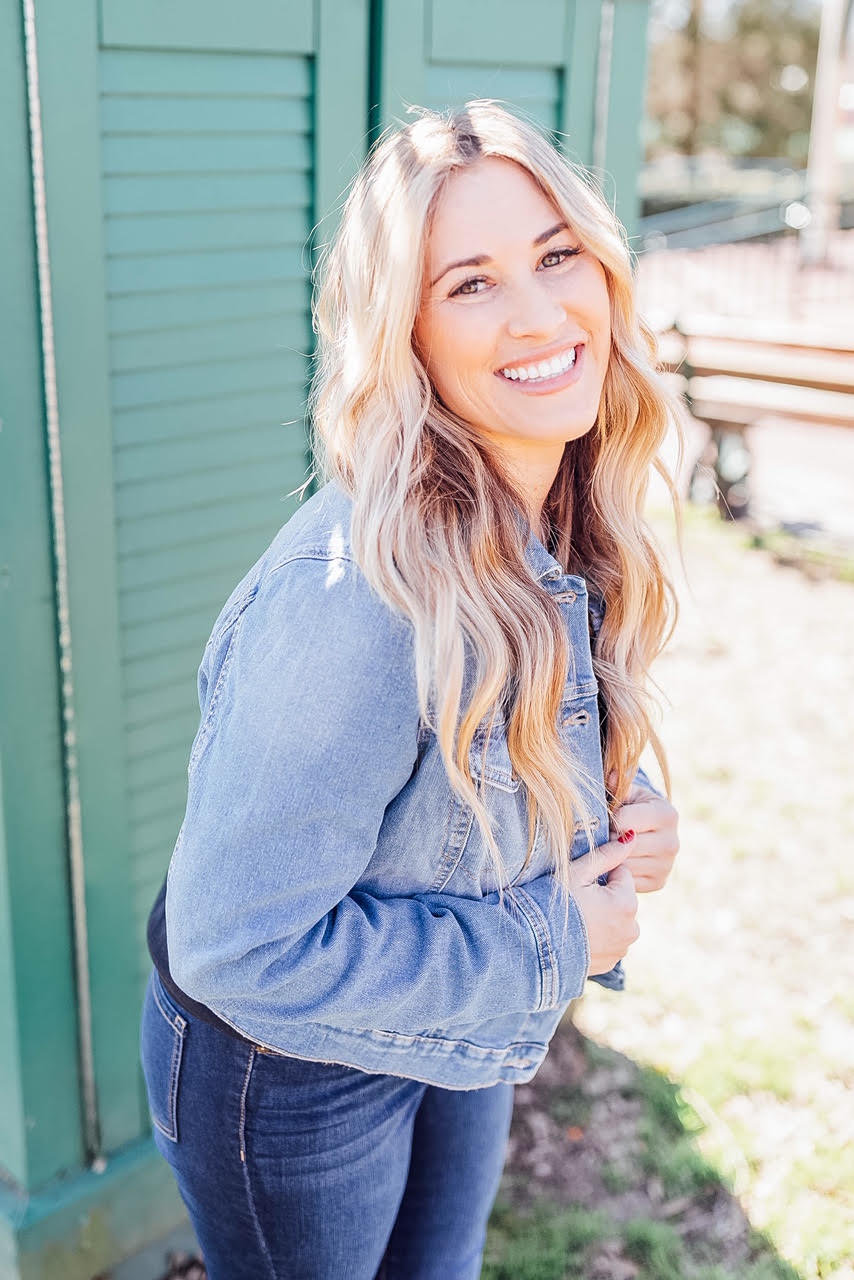 SHOP THESE SOFIA VERGARA JEANS OUTFIT:

You're not going to believe me when I tell you this…but there is a new denim line that is actually flattering, well made and under $30!  SofíaVergara just launched her SofíaJeans line at Walmart this month, and let me tell you, I was blown away with the quality of the denim!  I love Sofía Vergara, especially her confidence and her style.  So I was especially excited to try her new line, and I was pretty hopeful that it would be nothing short of amazing.  And it is!
Nothing I am wearing is over $32 from her line!  My Sofía Vergara jeans are only $22.50.  My denim jacket is $31.50, and this comfy cotton sweatshirt is $29.50.  Sofia created this line, sold exclusively at Walmart, to celebrate women no matter their shape or style.  She wanted to create a line of denim that would be flattering on every woman regardless of their shape or size.  And I think she definitely did that.  You can't help but feel great and look great in a pair of these Sofía Vergara jeans.
On top of the price, I was excited to find that they had a variety of styles of denim from bootcut to ankle to joggers.  I'm 5'2, so I'm always on the hunt for good fitting ankle jeans.  The denim for these Sofía Vergara jeans was nice and thick and felt like it really held me in.  It was really flattering, but it also had some good stretch to it. 
And this denim jacket! I LOVE it! Just like finding the perfect pair of jeans, I feel like it is almost as hard to find the perfect denim jacket. This cropped one fits perfectly, and I love the light colored wash. If you've been on the hunt for the perfect pair of denim, you have got to check out Sofia Jeans at Walmart and pick up a pair for less than $30!
Have you tried the new Sofía Vergara jeans and denim line at Walmart? Let me know in a comment below!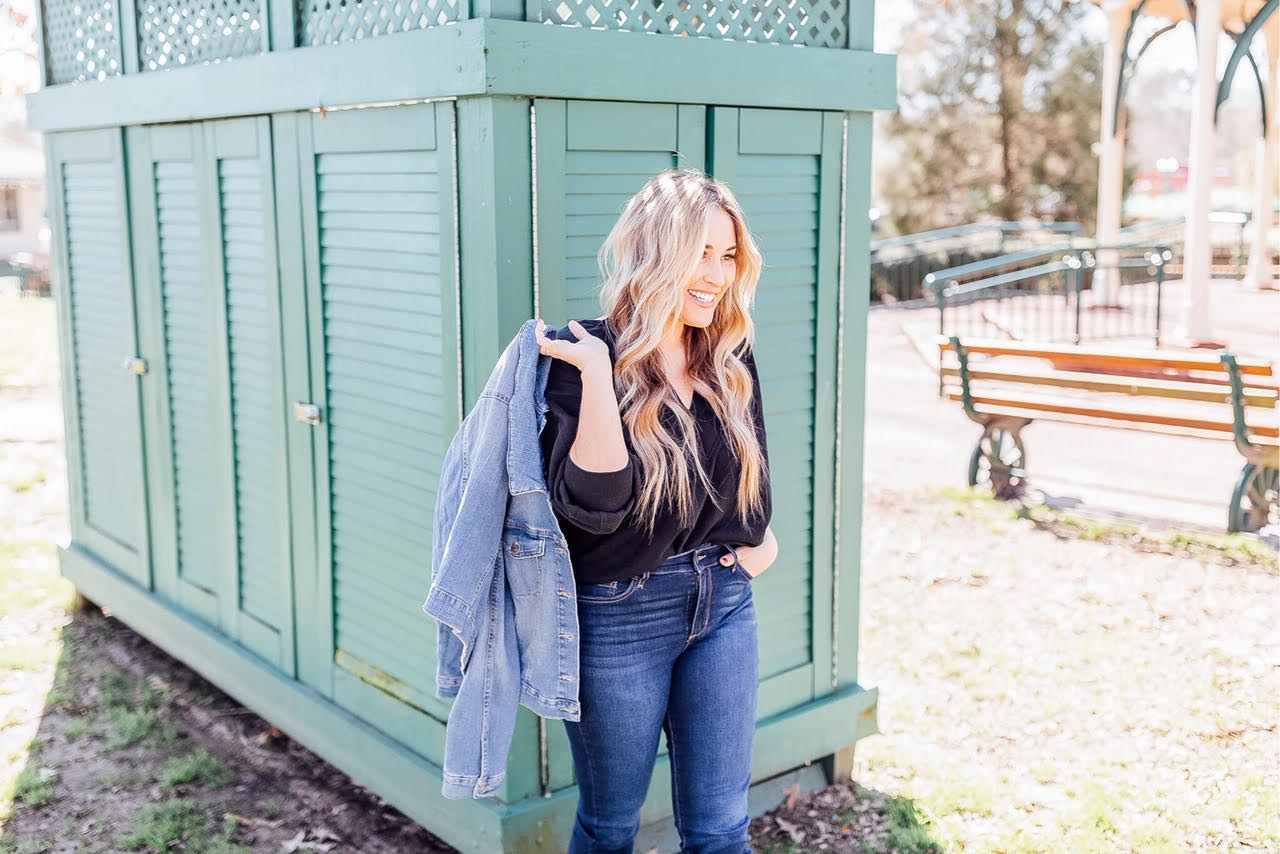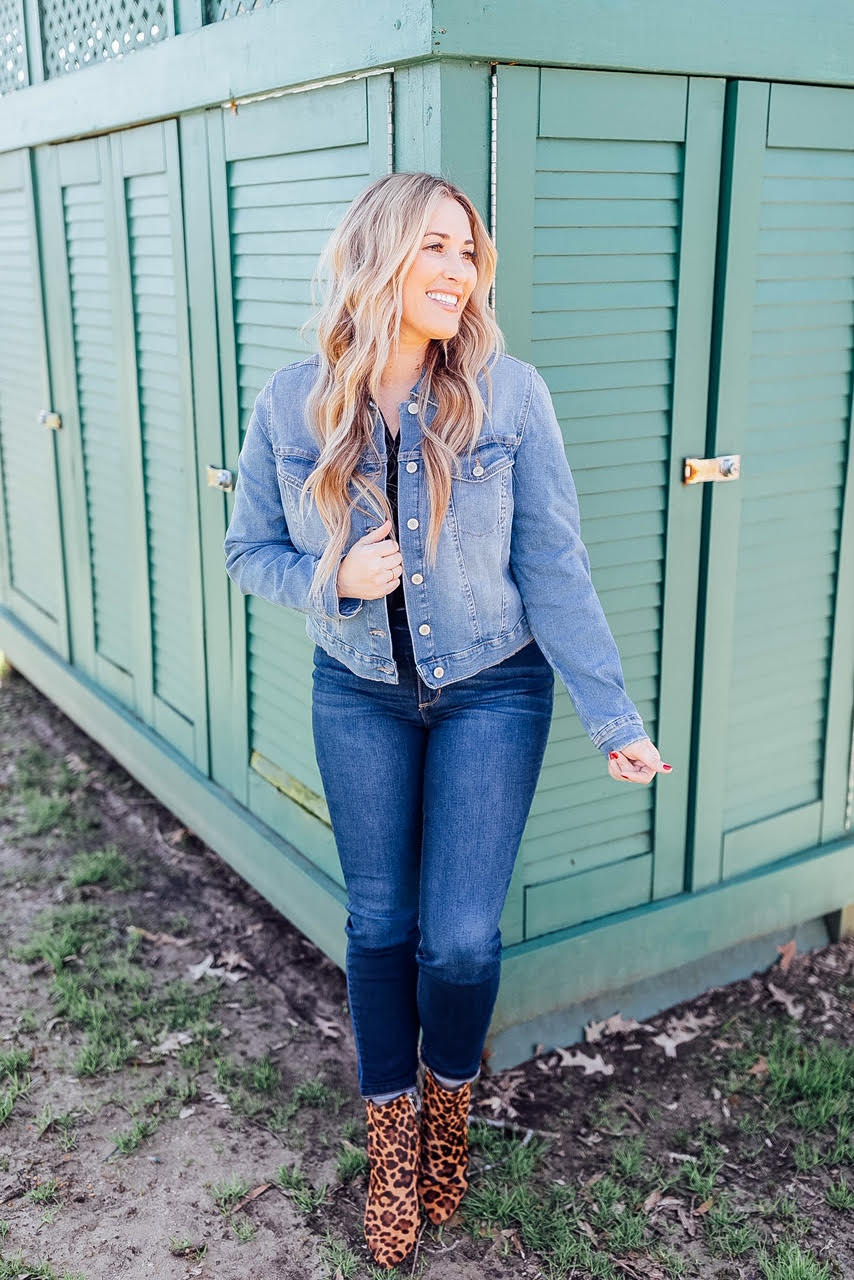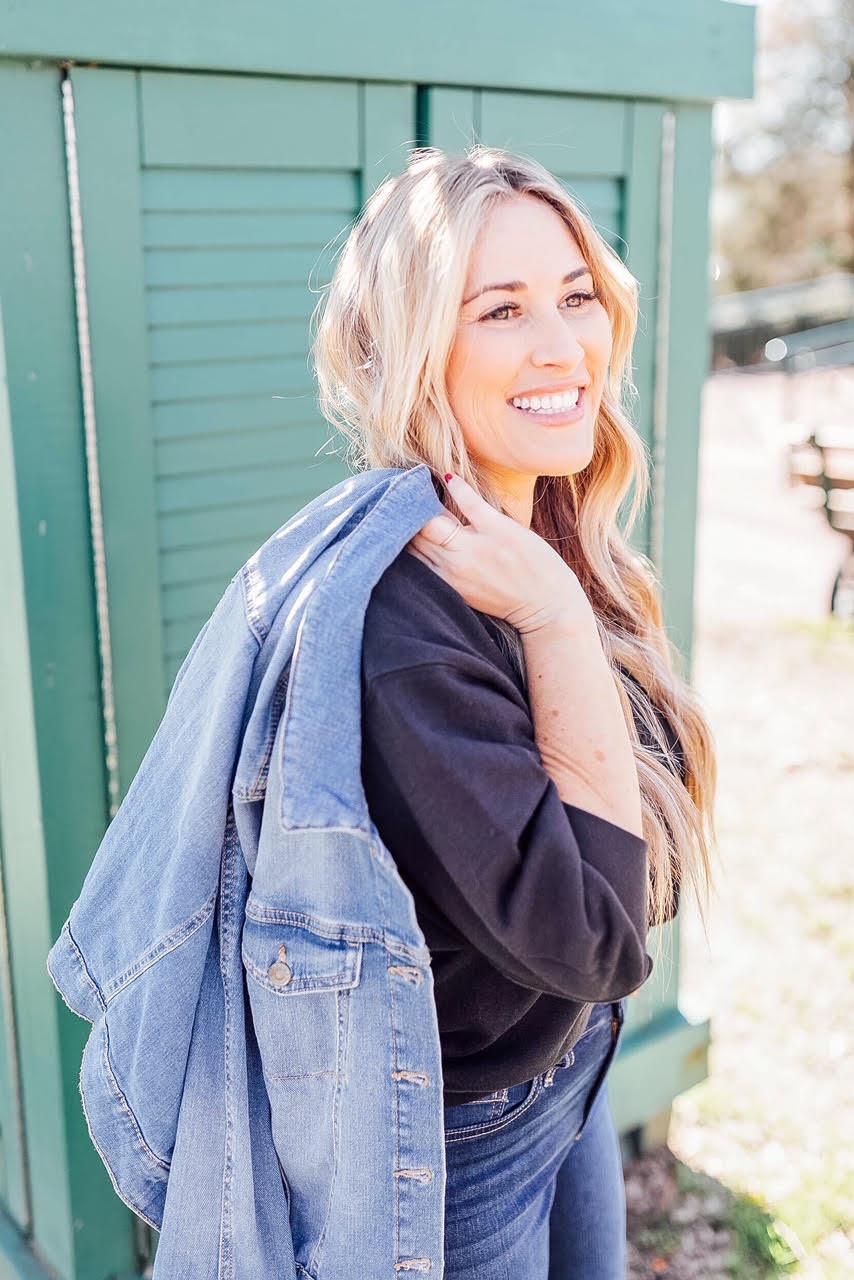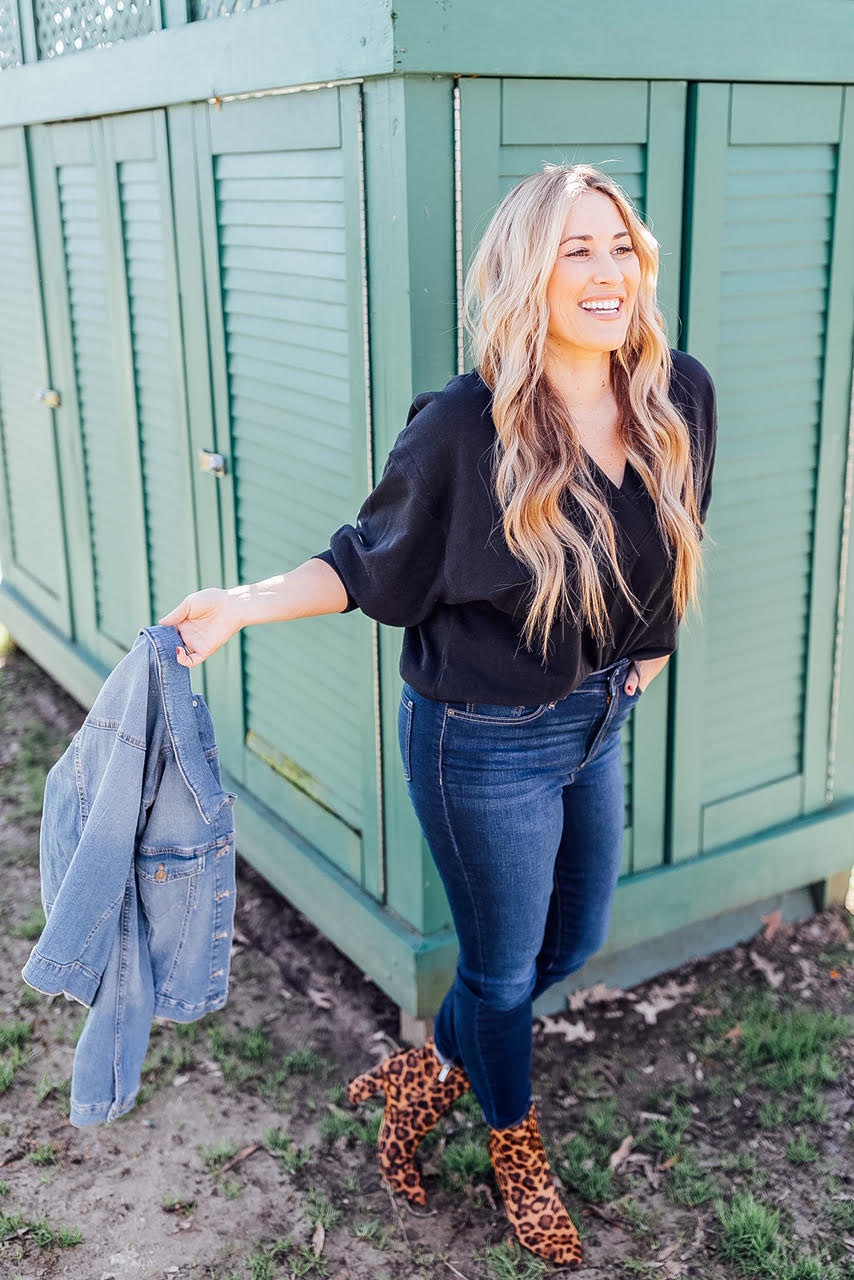 SHOP THESE SOFIA VERGARA JEANS OUTFIT:

Loving these new Sofia Vergara jeans? Click here now for more of my fashion favorites!