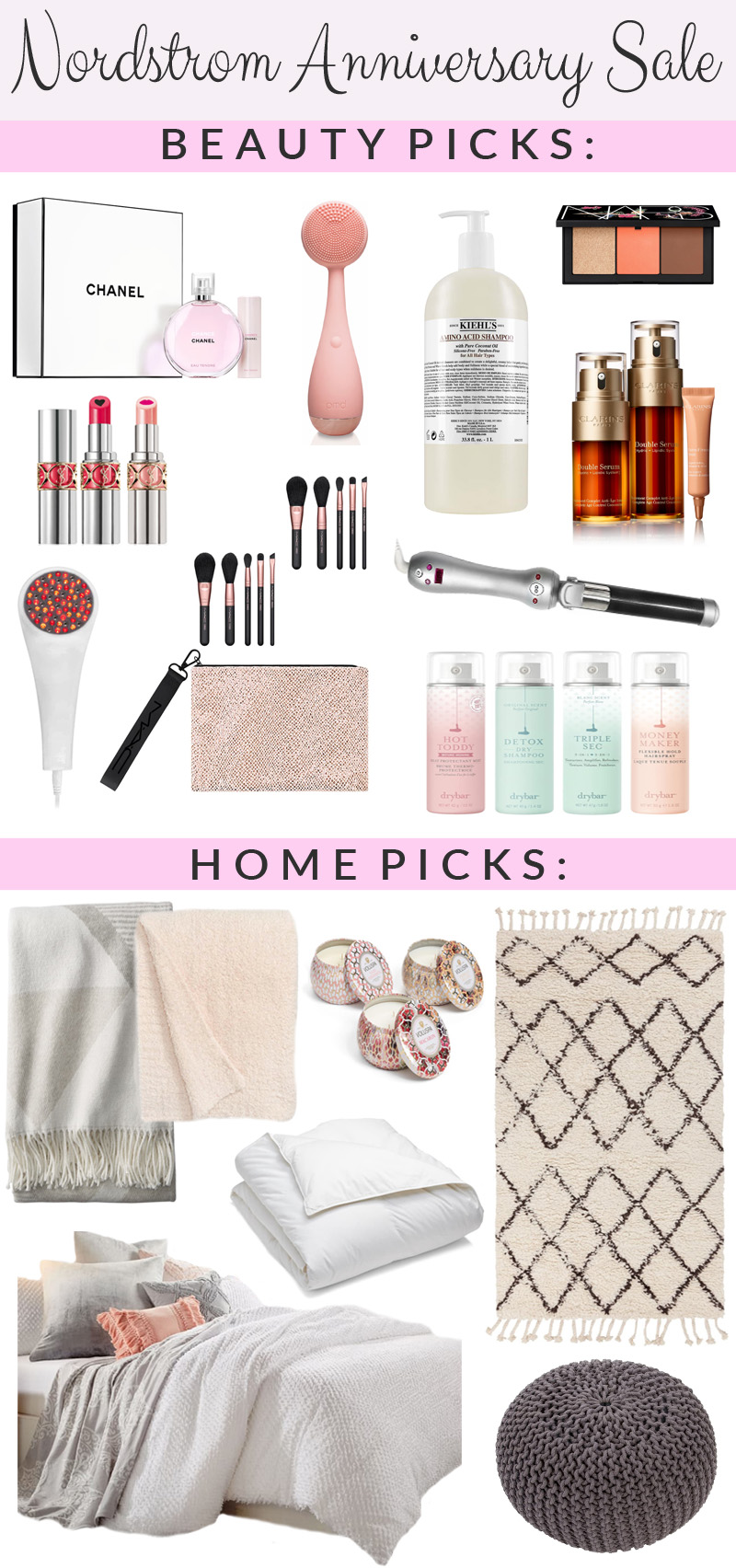 Shop my Nordstrom Anniversary Sale Beauty & Home Picks:

You may have long forgotten about the #NSale by now, but it's not over yet. And it's NOT just about the clothes! I have found some of my favorite beauty and home brands year after year in the sale. The sale ends this weekend, so now is the time to place those final orders before prices go back up next Monday.
I've linked some of my favorite beauty products from makeup to brushes to facial tools and my favorite home pieces from candles to blankets to comforters from the Nordstrom Anniversary Sale. Don't be kicking yourself when the sale is over and you didn't stock up on some great pieces you'll probably end up buying eventually. = )
I have these poufs in my living room in green and love them! These are some of my favorite hair products at such a great price! These are my favorite lipsticks, and this is my favorite face serum. And I can't forget one of my favorite fragrances for her and one of my favorites for him.
What about you? Did you buy any beauty or home pieces from the Nordstrom Anniversary Sale? Let me know in a comment below!