This post is sponsored by Mirum, but all opinions are 100% my own. Thanks for helping me to support the brands I love.#SuaveConfessions #Walmart #ad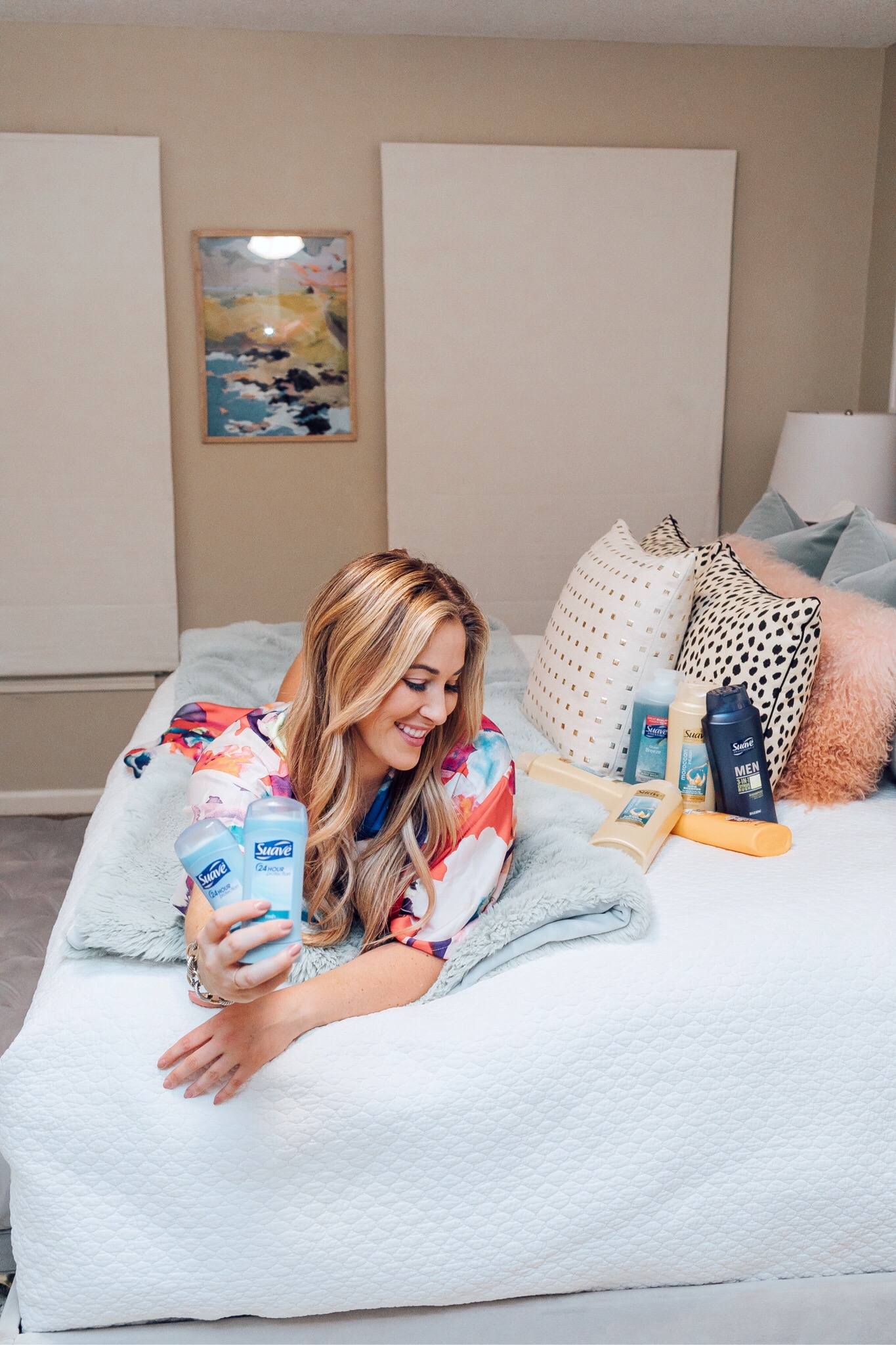 I've been a fan of Suave® for years! I first fell in love with their Suave Professionals line years ago. The older I've gotten, the drier my hair has gotten, and their shampoos and conditioners are some of the only ones that will really hydrate it and tame those frizzies. Now I have another reason to love Suave even more. They have the perfect products for the entire family – from women to men to kids!
I recently tried out the Suave Professionals Moroccan Infusion Shine Shampoo. I was excited to see if the Moroccan Argan Oil would help moisturize my hair and leave it shiny and smooth, and it does! It is quickly replacing my old shampoo as a new favorite! When it comes to deodorant, I've been using Suave Invisible Solid Powder Antiperspirant Deodorant. I love that it is a solid but goes on invisible, and it offers 24 hour protection!
And some of my favorite products are actually the men's and kid's products because they carry so many of the products in a 3-in-1 formula. Anything you can do to save time! Especially when it comes to kids. = ) Leighton loves taking showers and baths (or should I say just playing in the tub.) When it comes to the washing her hair part and washing up part…not so much! But with Suave Kids 3-in-1 Shampoo + Conditioner + Body Wash, it definitely makes it a little easier! I can usually convince her to take a break from playing in the tub for a few minutes to wash and rinse once. Mom win! And the apple scent smells SO good!
And for the men, they have a Suave Men Ocean Charge 2-in-1 Shampoo + Conditioner and a Suave Men Citrus Rush 3-in-1 Shampoo + Conditioner + Body Wash. As busy as we are these days, we are always multitasking, and this 3-in-1 is perfect. No need to buy 3 different products when you can buy just 1!
Leighton and I love our Suave products and they are our number one choice for personal care products. And you can snag them at everyday low prices at Walmart. I was there last night stocking up on groceries and some Easter basket goodies for Leighton (yes, I plan ahead!), so I just had to try out some of Suave's new products while I was there. Do you use Suave beauty products? What are your favorites?