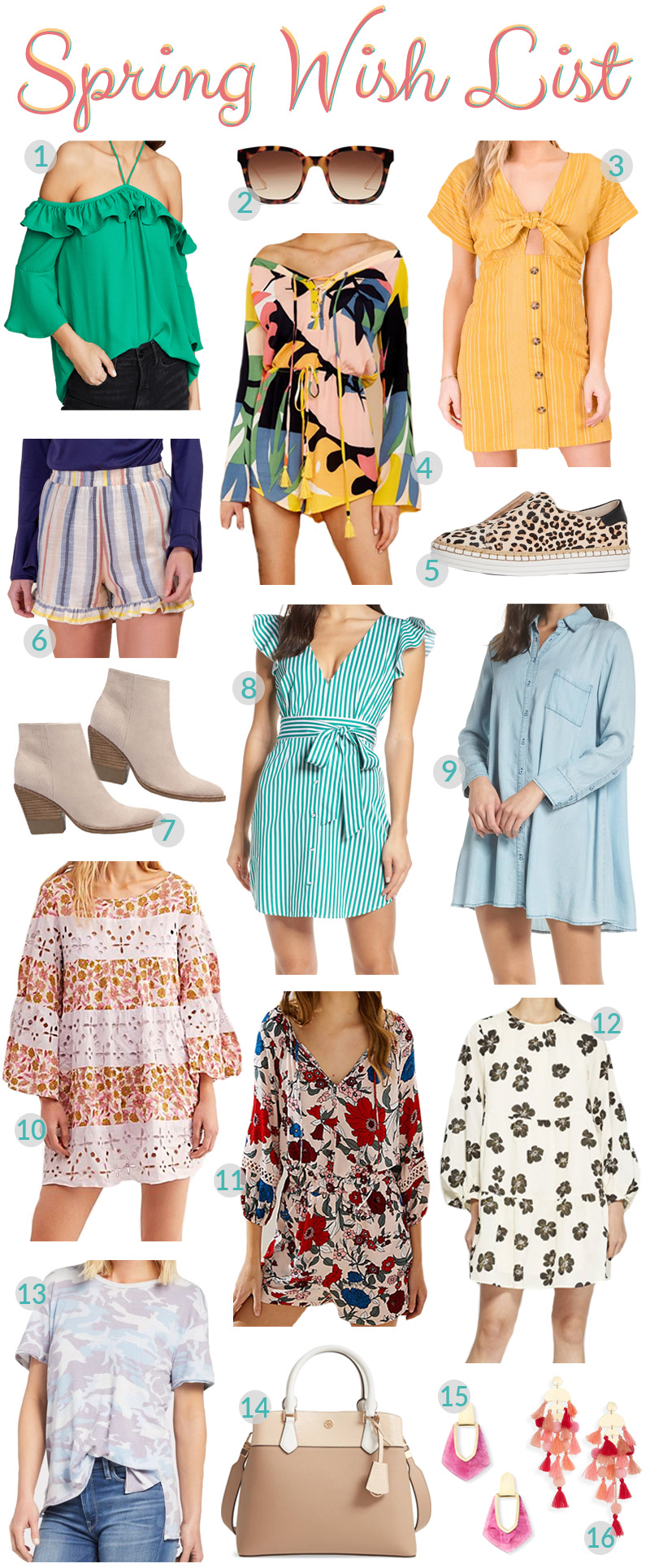 SHOP THESE SPRING ESSENTIALS:

It's practically spring…right?!  If only the weather would cooperate!  I've already bought quite a few of these Spring essentials, and I plan to add the others to my closet this month.  I am craving rompers, bright colors, stripes and cute espadrilles. 
What are you craving for spring? Let me know about your Spring essentials in the comments below!!
Loving these Spring essentials? Click here now for another super cute Spring outfit I recently featured!