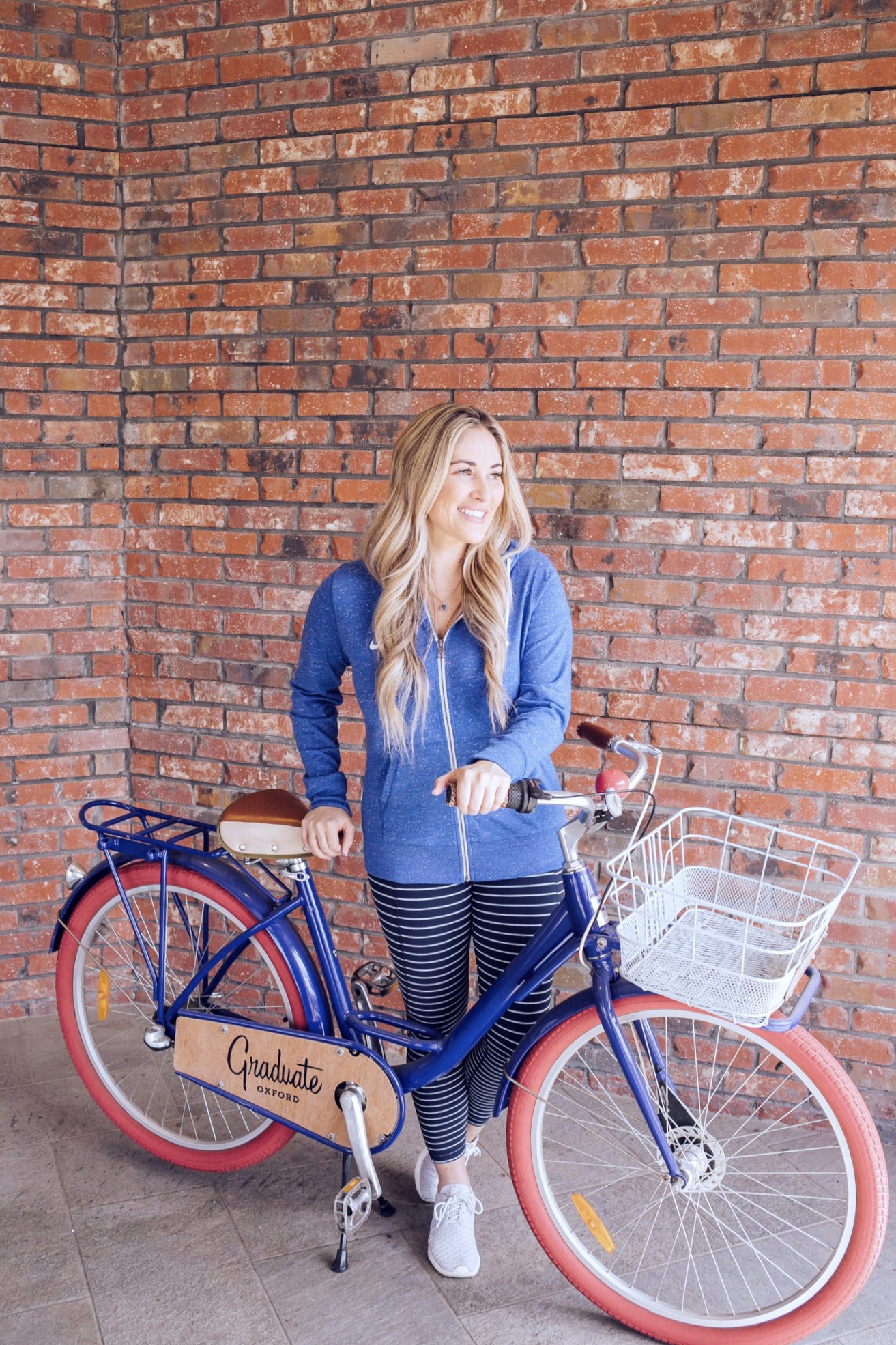 SHOP MY ATHLEISURE LOOK:

I am struggling with the time change. Anyone else?! I mean…it's still dark outside. How is it time to leave for work? At least the hour of sunlight at night will be nice! Now Leighton and I can hit up the park after work each night!
We have already made it to the second week of the core challenge! Last week was all about planks. This week you will want to try to do this core challenge and workout at least 3 times a week and add in cardio 3-5 times a week. And make sure you check out My Life Well Loved and Happily Hughes for more core workouts!
Ultimate Core Workout – Week 2
1.) 50 crunches.
2.) 25 crunches.
3.) 25 bicycle crunches.
4.) 60 seconds of scissor legs.
5.) 25 Russian twists.
6.) 25 straight leg raises.
That's it! It'll go by quickly, but it will make such a difference. My abs have never been the same since having Leighton, so I'm especially excited about this Core challenge!
Are you following along with the Core Challenge? How's it coming so far? Here are the instructions for Week 1.