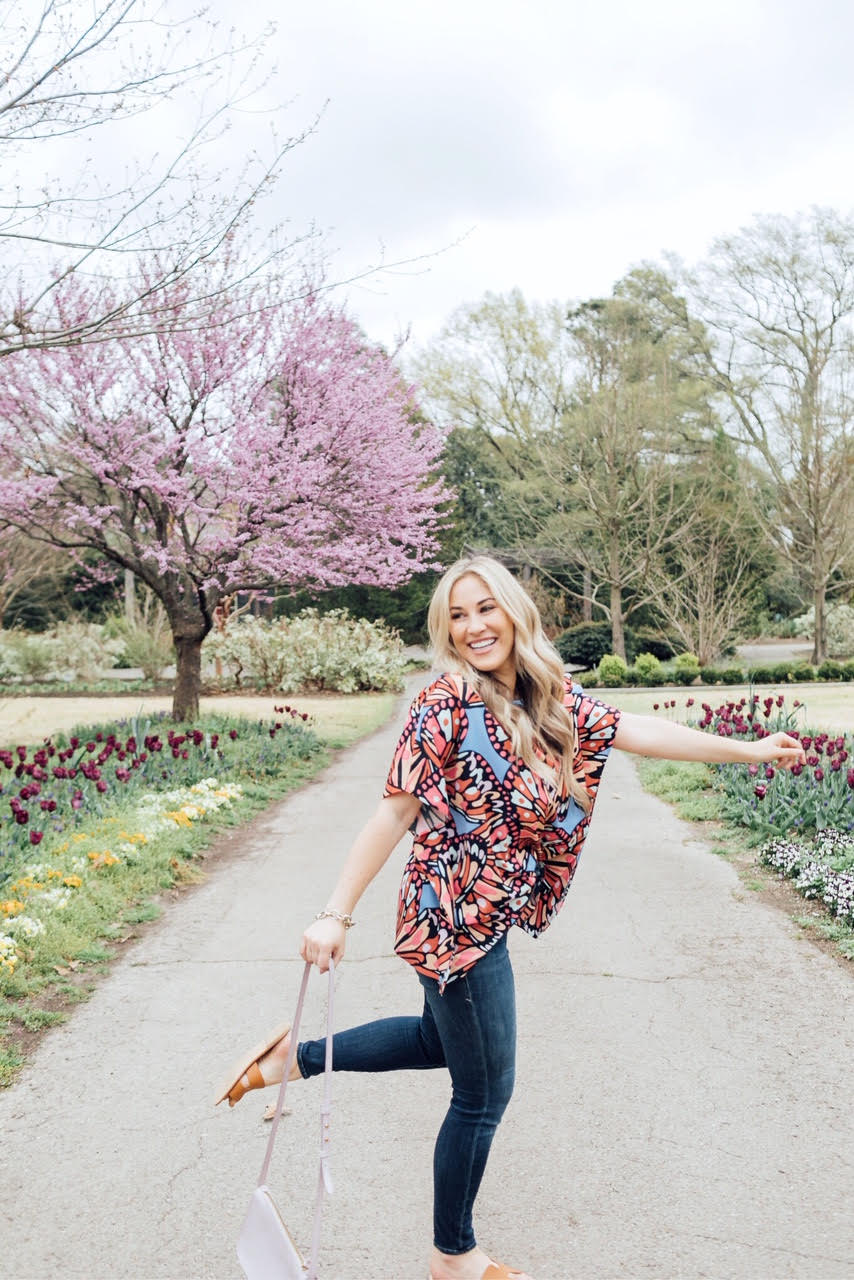 SHOP THIS COLORFUL SPRING LOOK:

I've been wearing this pretty Crosby by Mollie Burch top from Sugar Boutique since the moment I got it! First of all, I just love Crosby! And I love that Sugar Boutique carries them. Their racks are just filled with your favorite brands, styles and colorful prints!
If you're looking to add some color into your wardrobe this spring, but you're not used to wearing it, I would definitely start with a colorful accessory like jewelry, a handbag or even shoes. And once you're feeling bold, add a colorful top. Before you know it, you'll be wearing a bright and colorful top with some bold colorful pants.
I used to be one of those typical people who wore SO much black. You could rarely ever find me in color. These days, no color or print is really off limits for me. I'll try it all! If you're looking for a great selection of colorful and girly clothing from brands like Crosby, Karlie and Lilly just to name a few, make sure you check out Sugar Boutique!
What about you? What do you think about wearing color? How do you add color to your wardrobe? Let me know in a comment below!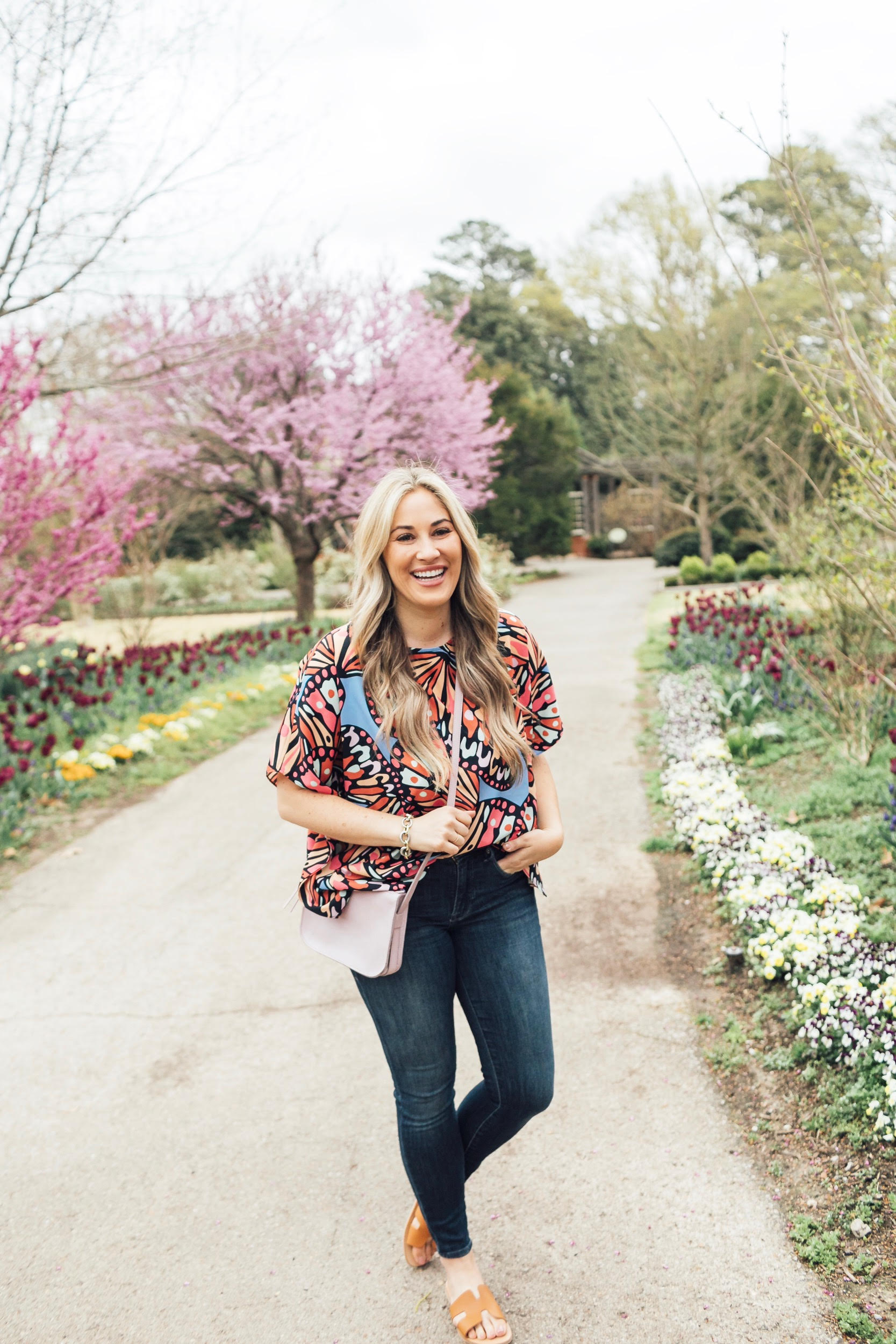 SHOP THIS COLORFUL SPRING LOOK: