This Comfortiva sneaker post is sponsored by Comfortiva, but all opinions are 100% my own.  Thanks for helping me to support the brands I love.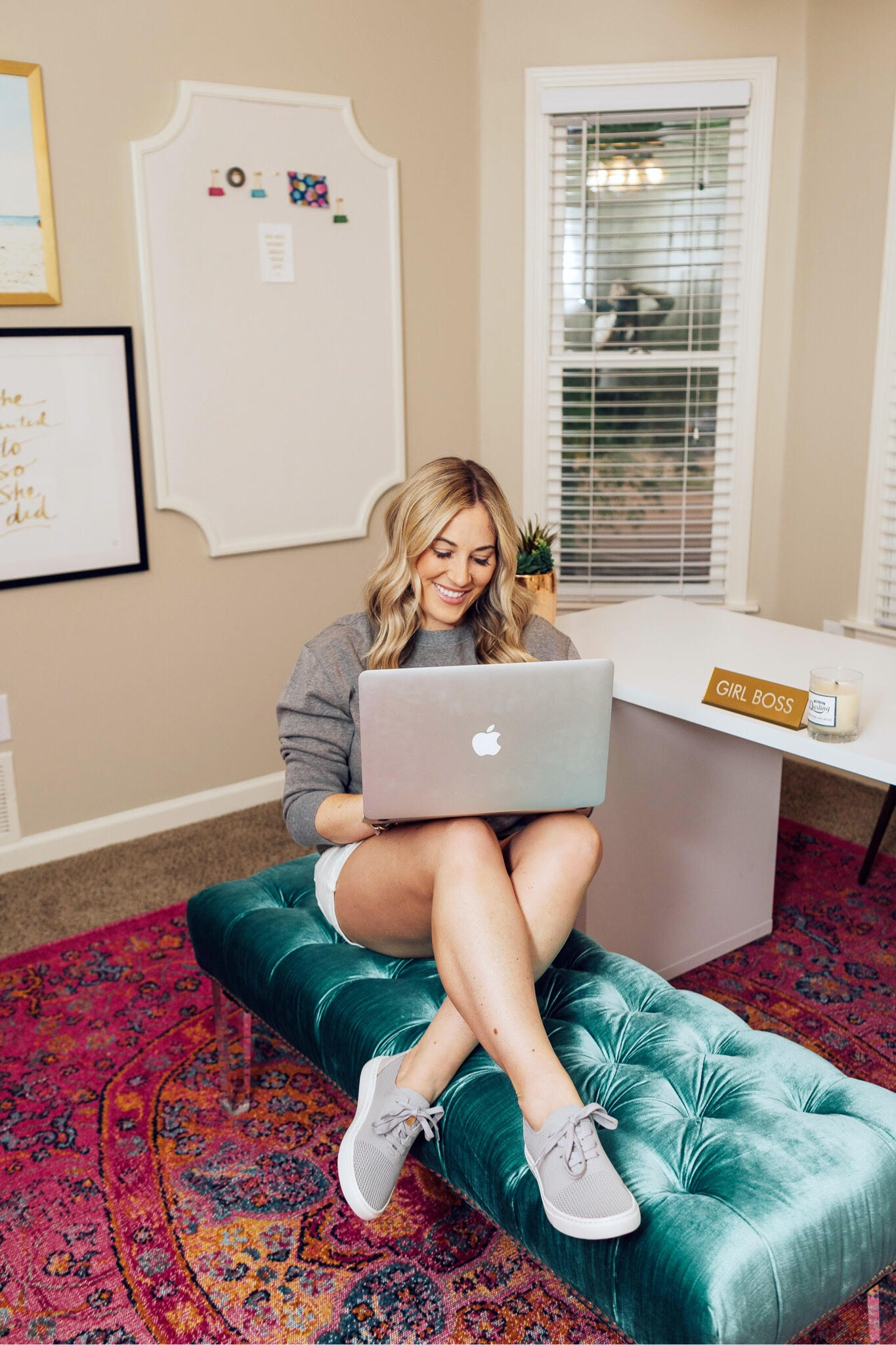 SHOP MY SPRING LOOK:

The weather here has been GORGEOUS yall!  I've been getting in plenty more walks and runs outdoors at lunch and even at night while Leighton is at gymnastics.  And that brings me to my new favorite versatile sneaker, the Trista by Comfortiva.  This comfortable sneaker has been perfect to wear to work, around the house working and then wear at lunch or after work for a walk (plus all those never-ending mom errands!)  It will definitely quickly become your go-to favorite versatile sneaker! 
This comfortable sneaker is SO adorable!  It is made of a breathable and lightweight knit material and is so easy to slip on and off.  And in true Comfortiva style, it is SO comfy without sacrificing style.  It has a cushioned arch-supporting footbed and a sporty rubber sole.  I especially love how lightweight and breathable this sneaker is.  It is perfect for all the hot temps that will be here in Memphis in no time!
This sneaker looks just as cute paired with leggings a tee and a denim jacket as it does with a casual little cotton dress or shorts. They can easily be dressed up or down, and they come in 5 different colors. I paired the Trista sneaker with my favorite white denim shorts and a comfy sweatshirt and love this casual, comfy look for spring.
Whether you're headed to work, chasing your toddler or meeting friends for lunch, it looks pulled together and is comfy too.  You'll notice I just can't stop using the word comfy when I'm talking about any of my Comfortiva shoes, but they really are.  The older I get and the more I carry Leighton around everywhere we go (or chase her at the park), I look for comfort when looking for new shoes. 
What about you? What kind of sneaker do you reach for when looking for something comfy and versatile?
P.S. I am SO excited to also be teaming up with Comfortiva to give away a pair these Trista sneakers over on Instagram this week so make sure you check there tonight to enter and good luck!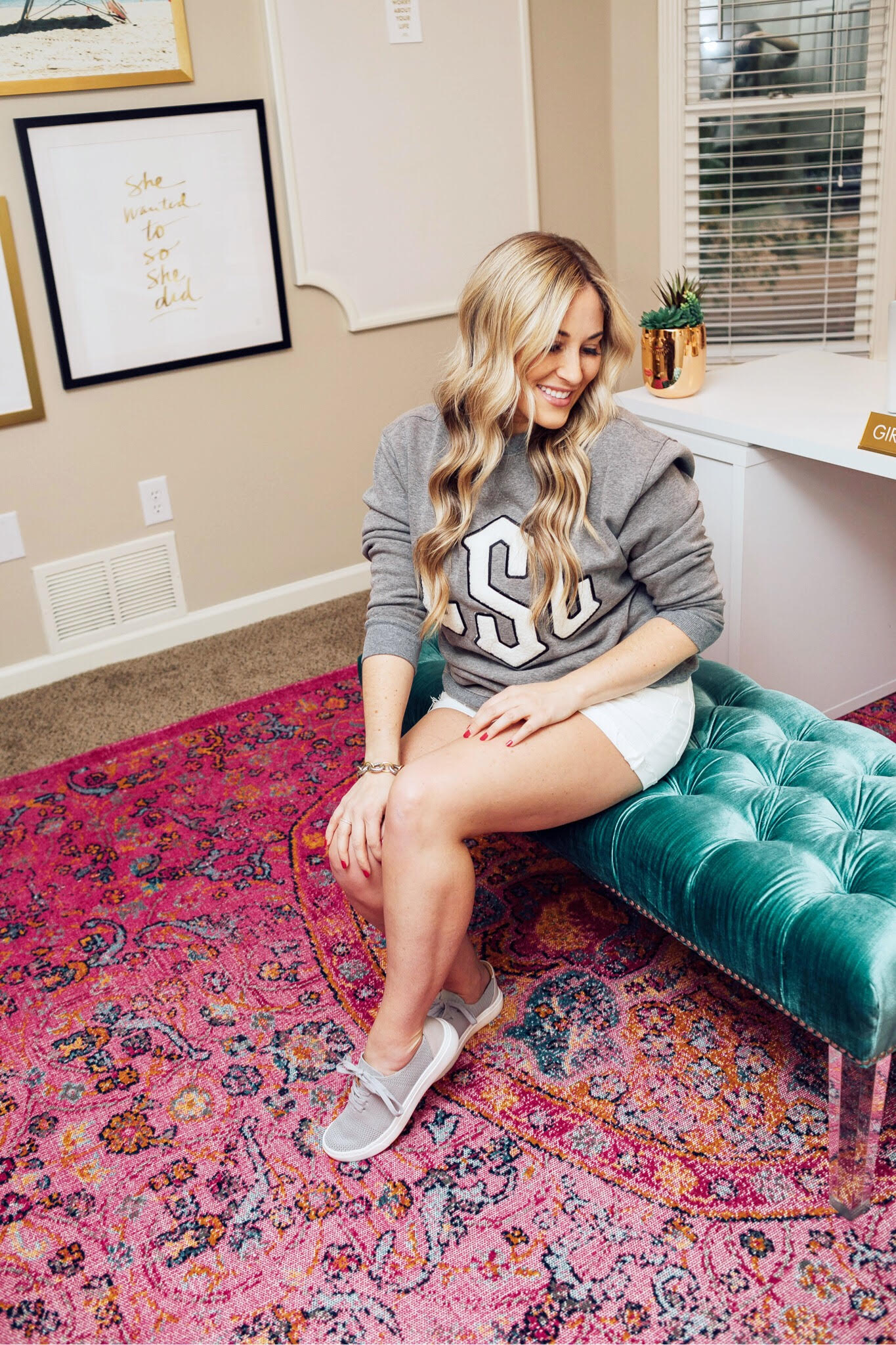 SHOP MY SPRING LOOK: