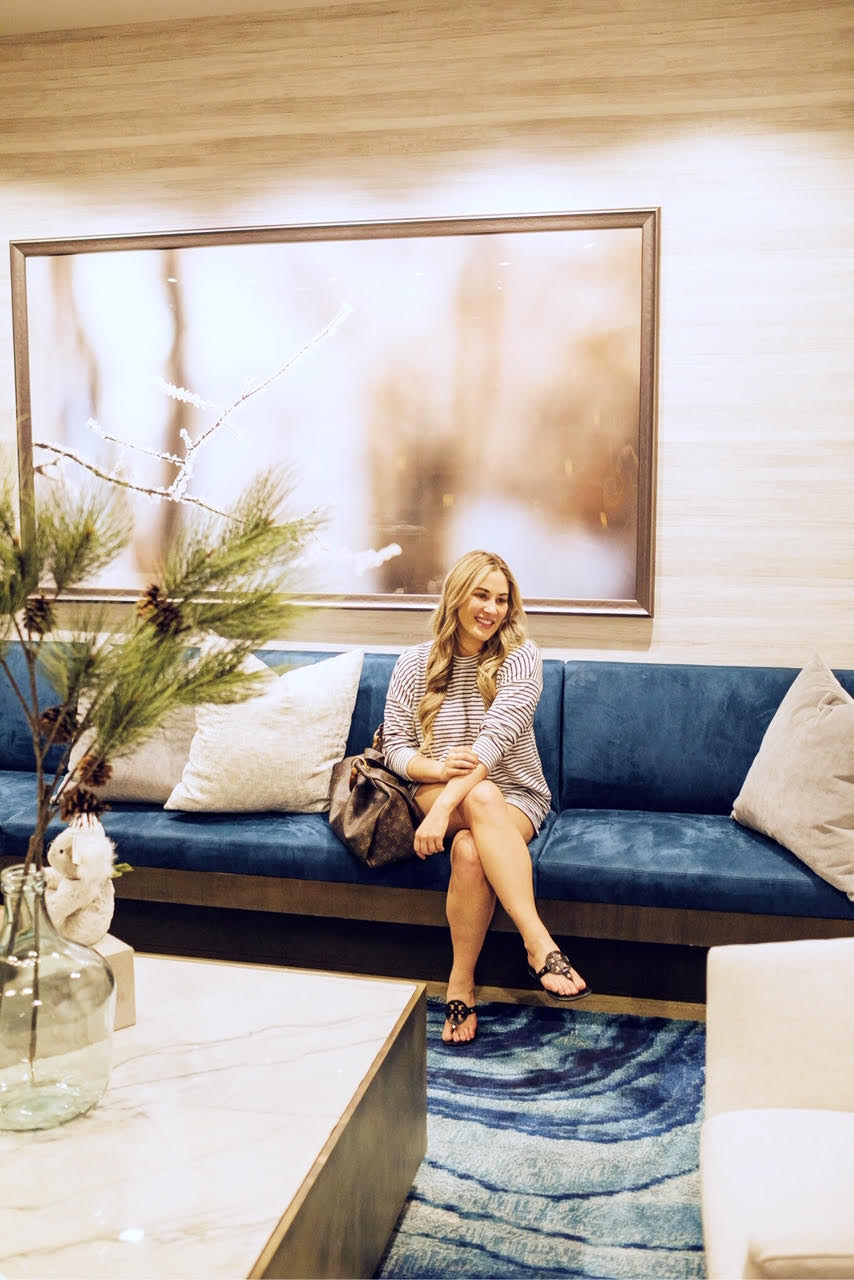 There weren't any that worked out while we were in town for only a couple free nights, but they usually have a great line-up of concerts there, and I hear it is such an experience you just have to try for yourself!
2.) Go for a Hike.
There is an abundance of great hiking in and around Denver, but we went to Boulder. We did the East Ridge Trail at Mount Sanitas. I have also heard amazing things about hiking in Estes Park and Idaho Springs. Bring some water and be prepared for incredible views!
3.) Go Kayaking.
We didn't get to cross this off our list this spring, but we have a gift certificate and will be cashing it in sometime with the next year at AVA. Not only do they have great kayaking in Idaho Springs, they also have camping trips, ziplining tours, rock climbing, horseback riding and more!
4.) Visit a Brewery in Town.
There are COUNTLESS numbers of breweries in the Denver area! If you're looking for the best, definitely check out Yelp for reviews on ones in the part of town you're in. We had family in Golden, so we went to Barrels & Bottles Brewery. We sat outside on the patio and had such a great view on a pretty day.
5.) Do some Local Shopping in Town.
From Golden to Idaho Springs, there are so many cute little towns just a short drive from Denver. You will definitely want to check them out for some great dining and shopping while in town. Don't just stay in Denver; venture out!
6.) Get a Massage.
Massages aren't just for the skiers in winter! I got a massage at Relache Spa, and it was amazing! It was for a full hour, and I added the hot stones. Trust me, add the hot stones or some of the other add-ons like aromatherapy. It made such a huge difference, and I left feeling so relaxed!
Gaylord Rockies is the newest resort to open in the Gaylord family of hotels, and just like the others, it definitely doesn't disappoint! It is filled with lots of stained wood and other cozy accents that fit in perfectly in Colorado.
The lobby isn't on the bottom floor like most are, and it actually overlooks the rest of the hotel and restaurants. There is a gorgeous wall of windows where you can see the mountains and see each restaurant right there centrally located in Gaylord. I love how all the dining options, shops and bars are right there in one spot and you don't have to walk from one end to the other to experience them all.
If you have some good weather while you're there, you'll have to check out the outdoor pools and hot tub and the water slides. They also have an indoor pool with water slides that is great for the kiddos. And next to it is the pool bar. I got the boneless chicken wings, and they were SO good!
From the food to the entertainment to the atmosphere, I absolutely loved this new hotel. The rooms were spacious and cozy. I usually love an interior atrium view room, but at Gaylord Rockies, I recommend an exterior room with a view of the mountains. While you're dining, you can always check out the pretty atrium with rocks, water fountains and a gorgeous view of the mountains. If you're in the Denver area, I definitely recommend checking it out.
What about you? Have you been to Denver in the summer before? What is on your top list of things to do while in town? Let me know in a comment below!