This post is sponsored by Grace & Lace, but all opinions are 100% my own. Thanks for helping me to support the brands I love.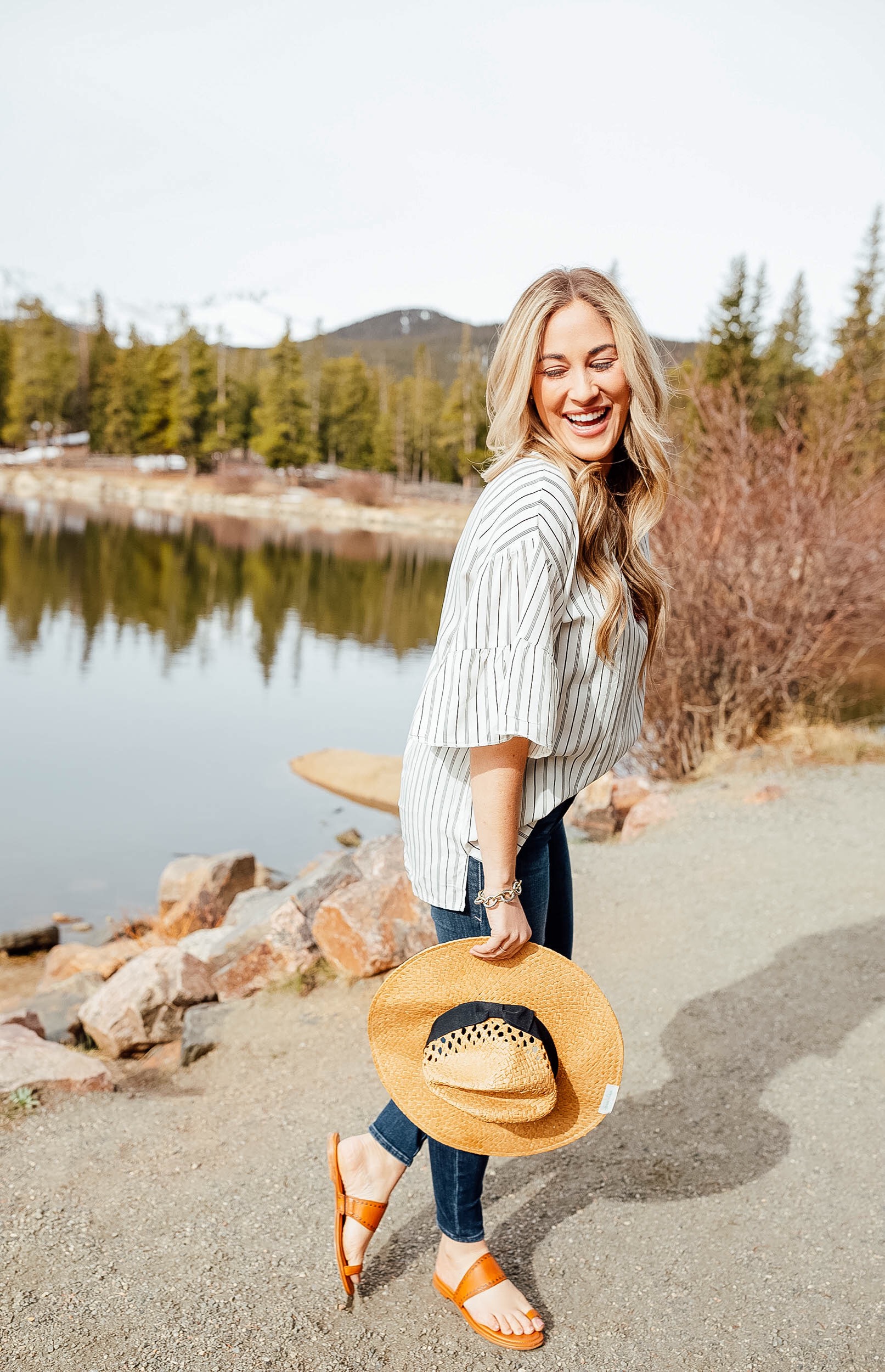 SHOP THIS CUTE SUMMER OUTFIT:

Good morning! I had a work trip in Denver recently and honestly didn't know what to wear!!! It's basically summer here in Memphis with 90 degree weather, but the range in Denver was between 40 and 70 while I was there. I spotted this adorable striped tassel top from Grace & Lace and thought it was just perfect for the trip! It's only $44, and I love the brightly colored tassels!
I paired it with this panama straw hat because I just knew I would need a hat in Colorado! I love this straw hat and have already worn it several times. I plan to get much more use out of it this hot summer! On Saturday I went hiking in Colorado, and 2 days later it snowed…yes snowed! The one thing I have learned about packing for trips is to always be prepared…apparently for sunshine or snow. = ) Whatever your summer plans are, check out Grace & Lace; they just dropped their new summer collection, and I love all the pieces just like this panama straw hat and especially the prices!
P.S. Make sure you check out today's instagram post for a fun surprise!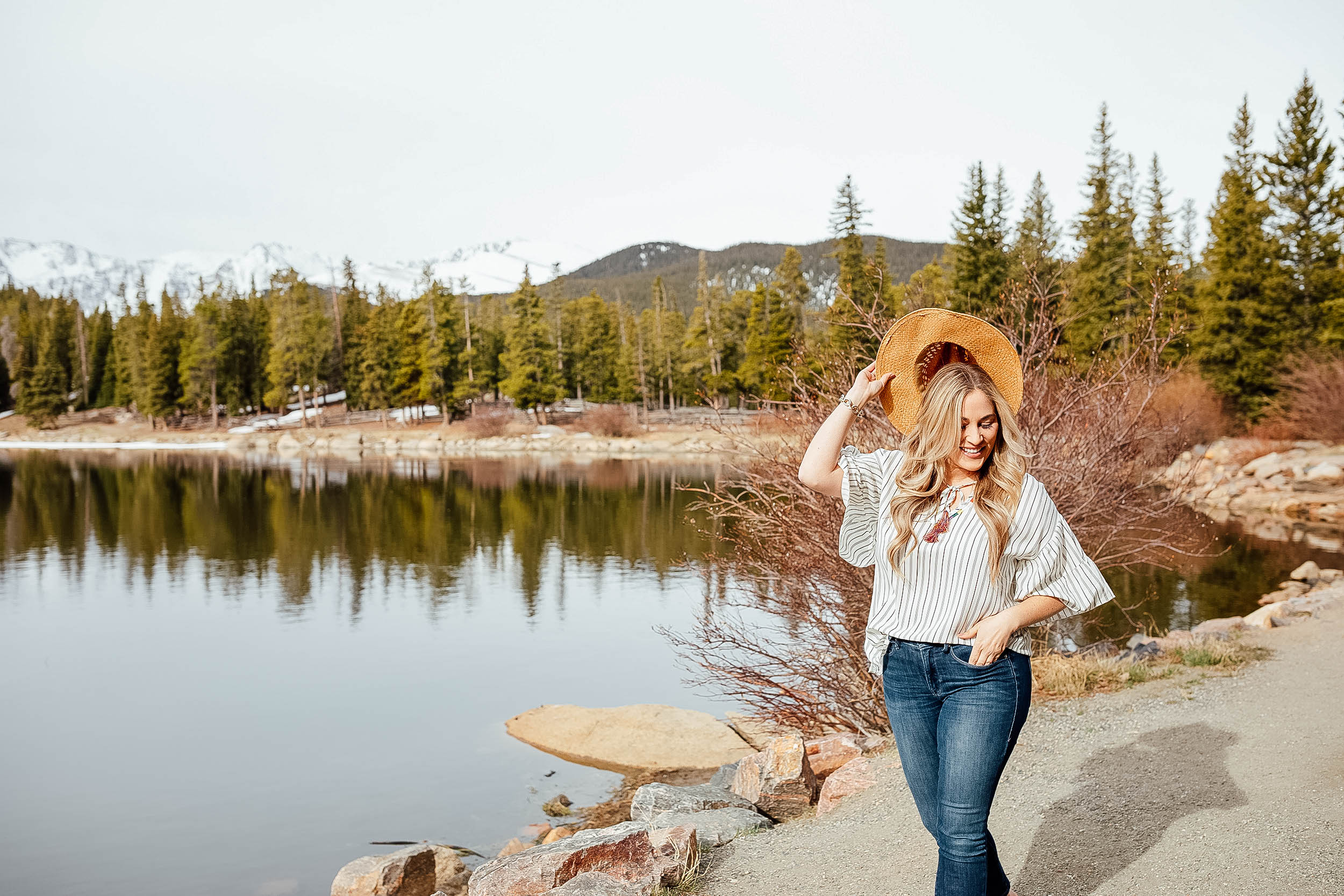 SHOP THIS CUTE SUMMER OUTFIT: