This shop has been compensated by Collective Bias, Inc. and its advertiser.  All opinions are mine alone.  The following content is intended for readers who are 21 or older.  #SipOnSummer #CollectiveBias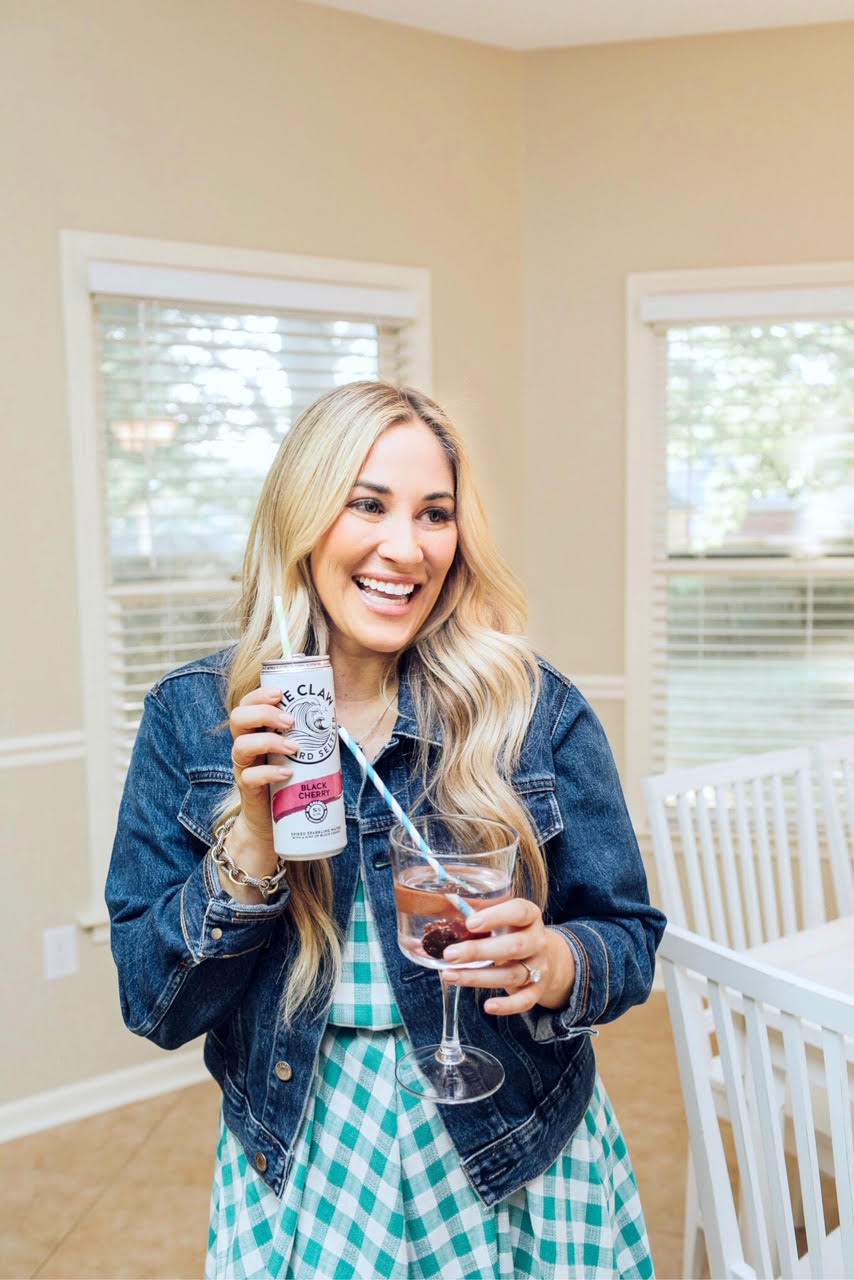 Summer is here, and that means it's time to celebrate! From backyard cookouts to girls' night out to beach days or even an engagement party, you have just got to have a signature drink!  = )  I was recently introduced to White Claw® Hard Seltzer by friends and family, and I instantly fell in love with the taste!   
White Claw® Hard Seltzer is made using a blend of seltzer water, their gluten free alcohol blend and a hint of fruit flabor. They have 5 fruit flavors which contain 5% alcohol, 100 calories, and only 2g carbs. Their 5 fruit flavors are Black Cherry, Mango, Natural Lime, Raspberry and Ruby Grapefruit. So far I have loved every flavor I've tried, and the only one I have left to try is mango. I love mango, so I feel like that one is going to be my favorite!
They all have such a light, refreshing taste and are just perfect for the summer heat! The last thing you want to do while relaxing by the pool or going out for girls' night is to feel bloated and heavy from a drink that is chocked full of sugar, calories and carbs. White Claw® Hard Seltzer is exactly the opposite; it is light with just a hint of fruit. For summer get togethers, it is the perfect drink!
With only 2 carbs per can White Claw® Hard Seltzer is the perfect starting point for your light summer drink !  For my signature drink I added a little fruit to highlight the delicious black cherry flavor!  It is simple, delicious and perfect for all your summer celebrations.  It's the perfect tasty summer beverage!  Check out my summer drink recipe below and let me know if you try it. 
What about you? What is your signature summer drink? Have you tried White Claw® Hard Seltzer yet? Let me know in a comment below!
Summertime Drink Recipe: Black Cherry Spritzer
Ingredients Needed:
6 ounces of White Claw Hard Seltzer Black Cherry
1 Pound of Cherries
Lime Wedges
Summertime Drink Recipe:
Cut up lime and remove pits from a few cherries.
Add your cherries and lime wedges into your glass with the hard seltzer.
Add crushed ice and mint for garnishment if you would like.  It's that easy!