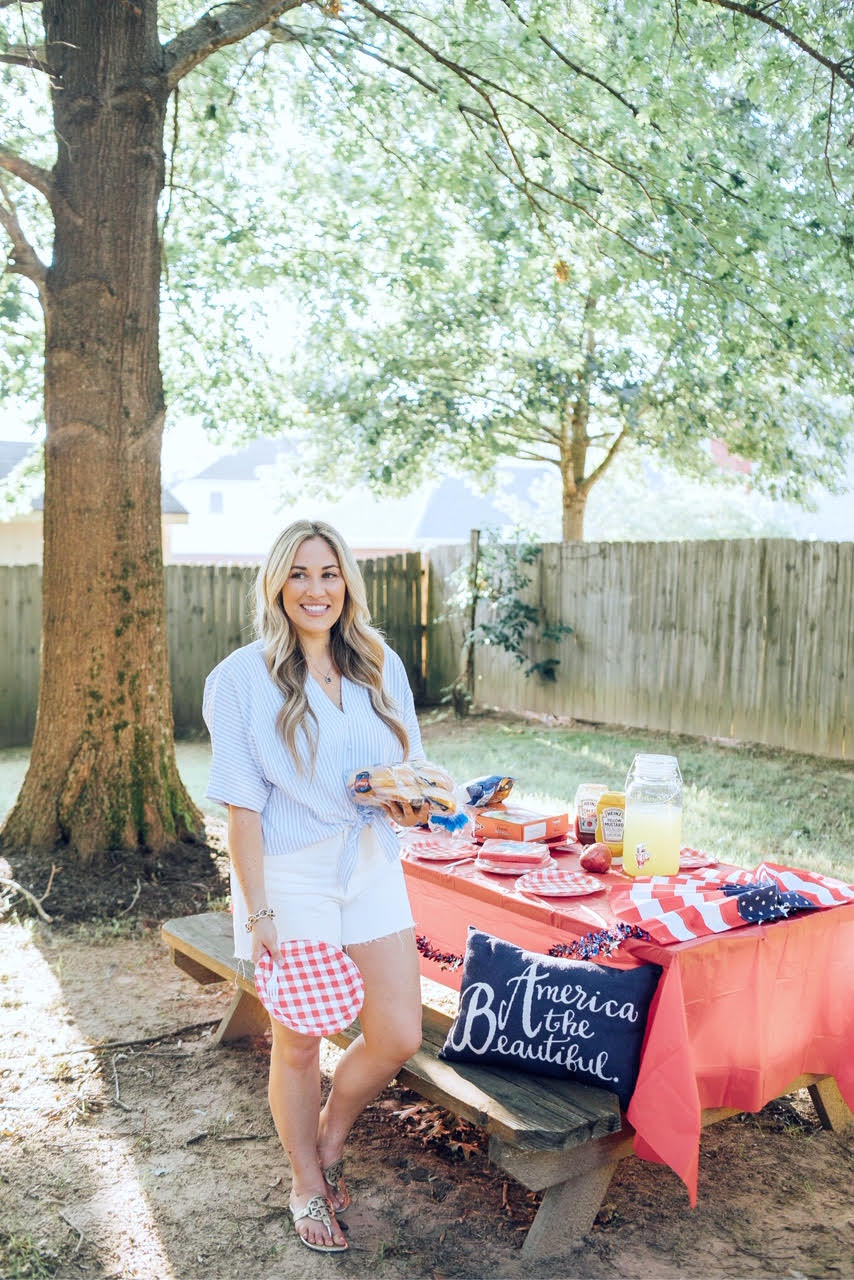 SHOP MY 4TH OF JULY OUTFIT:

I am SO pumped that this week is not only 4th of July but my birthday (tomorrow!) I cannot wait to head out of town to the lake and do some entertaining, cooking and have some family fun while out of town.
In case you're throwing a 4th of July party this week or weekend, make sure you keep reading to see my tips on throwing a party. And I have a special surprise at the end of this post. = )
5 Tips to Throw the Perfect 4th of July Party:
1.) Decide who you want to invite and come up with your guest list. Then send out invitations.
2.) Plan your food and drink list. I LOVE festive foods and drinks that are red white and blue themed! I usually stick for easy food for the main course like hamburgers or hotdogs and then go out for the drinks, appetizers and desserts to really make a festive statement.
3.) Buy some easy and festive decorations for the party and party servingware. I got these cute little banners, garland, plates and pillows all from Dollar General. You don't have to spend a ton of money! Keep it simple. = )
4.) Plan some fun games to entertain while guests are there. If you don't have a pool, cornhole and horseshoes are some great ideas.
5.) Find the perfect festive (comfortable) outfit to wear. You're the hostess, so you have to look the part. Though I love pretty dresses, I usually opt for shorts and tops, rompers and sandals. You'll be rushing around doing the finishing touches, so keep that in mind when picking out your outfit.
As a special treat for my birthday week, I've teamed up with Sugar Boutique to give away $100 to their shop. This is where my cute tie front top is front, and I feel like it is just perfect for the 4th! What is your favorite item from Sugar Boutique?
What are you doing for the 4th? Are you going to have a 4th of July party and cookout? Let me know in a comment below!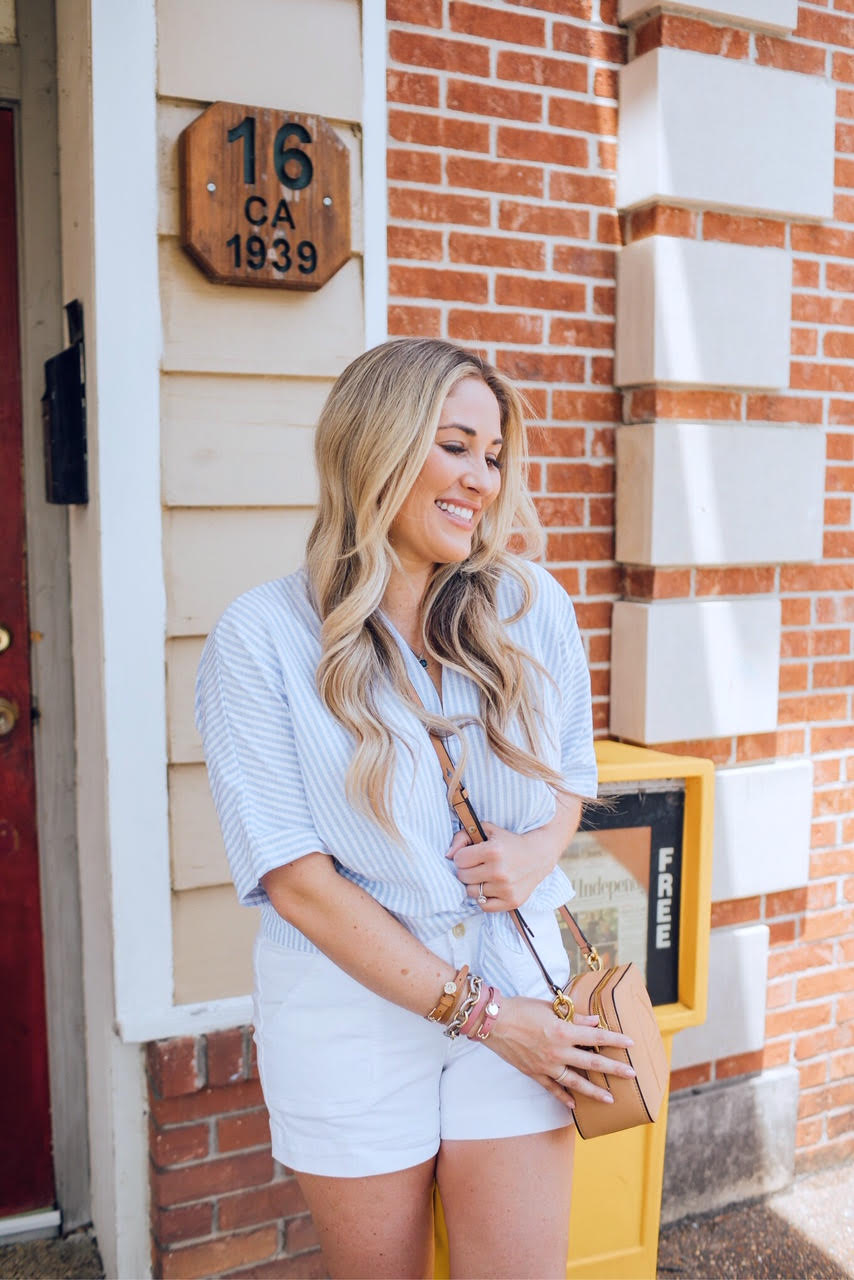 SHOP MY 4TH OF JULY OUTFIT: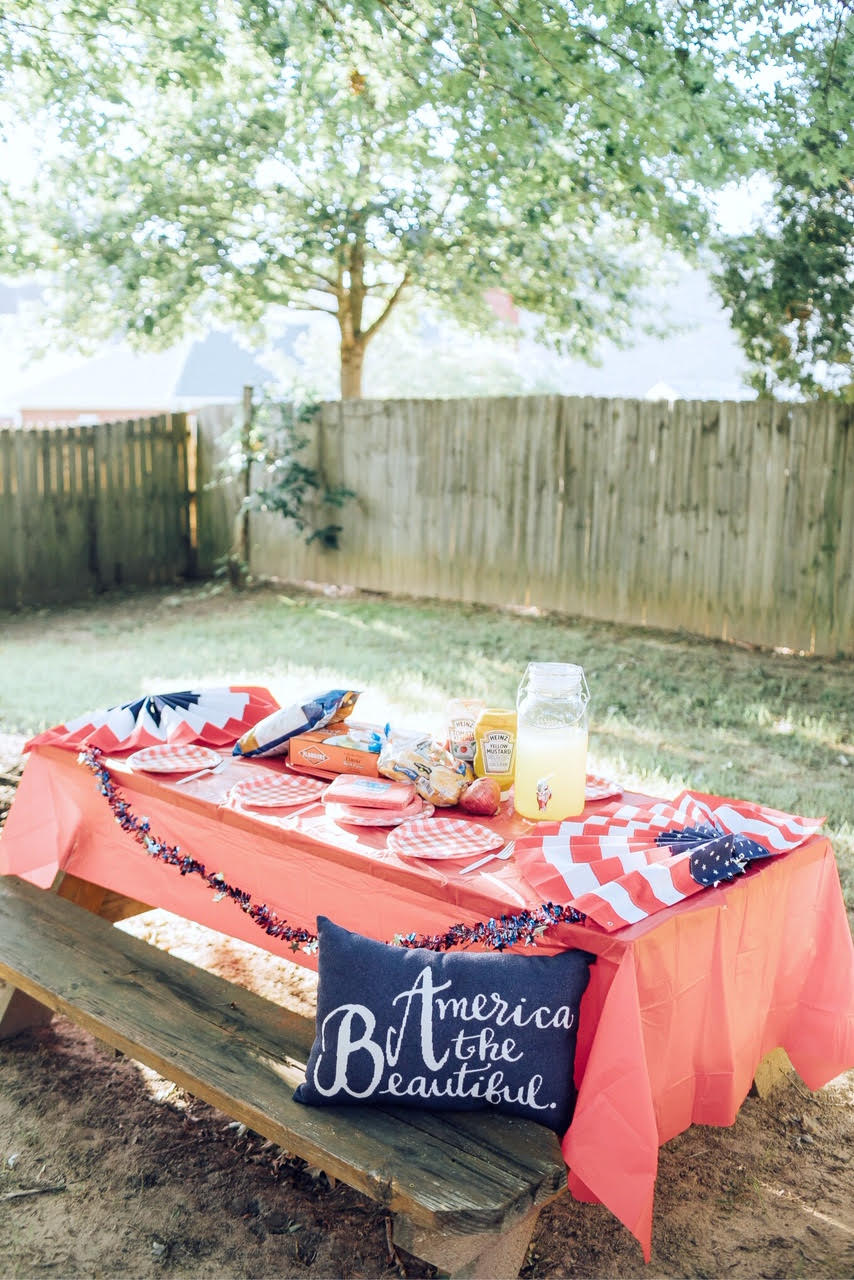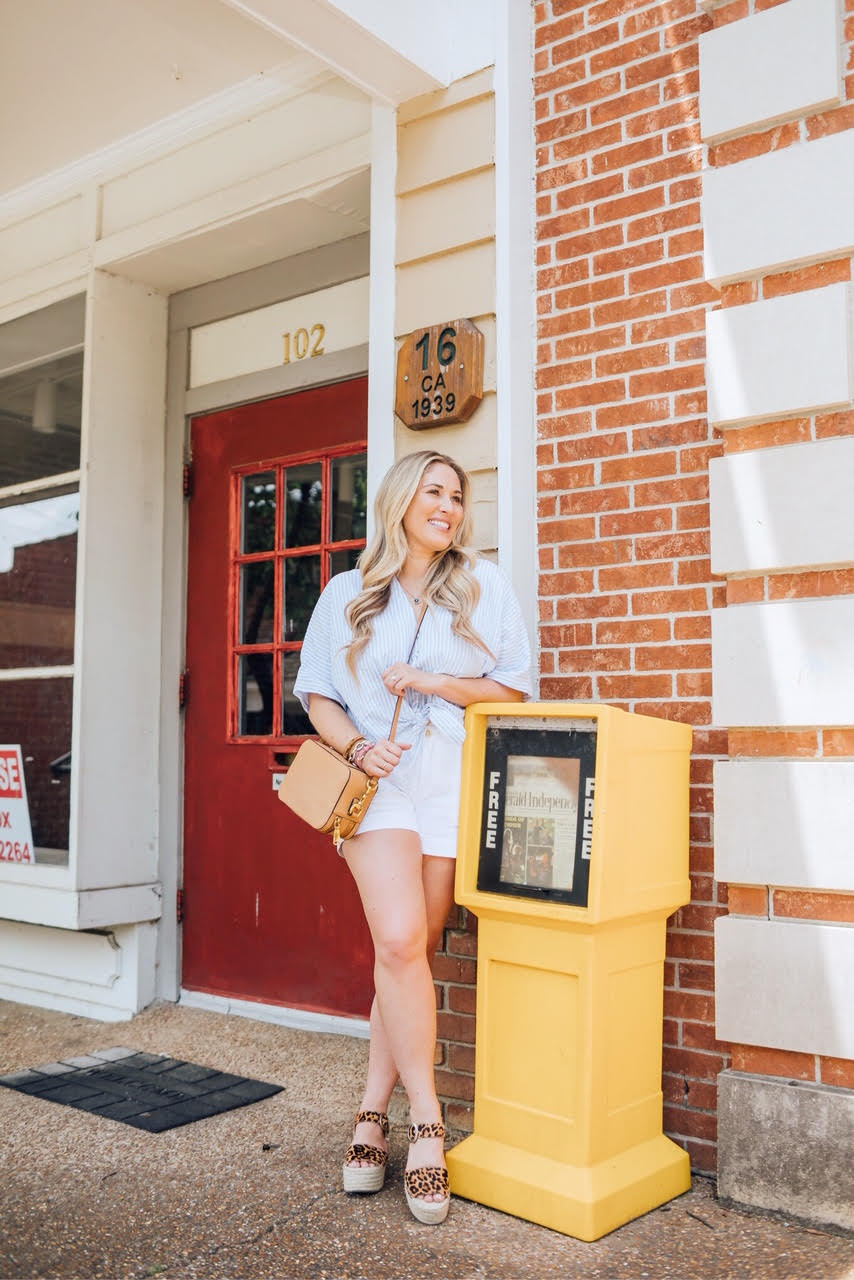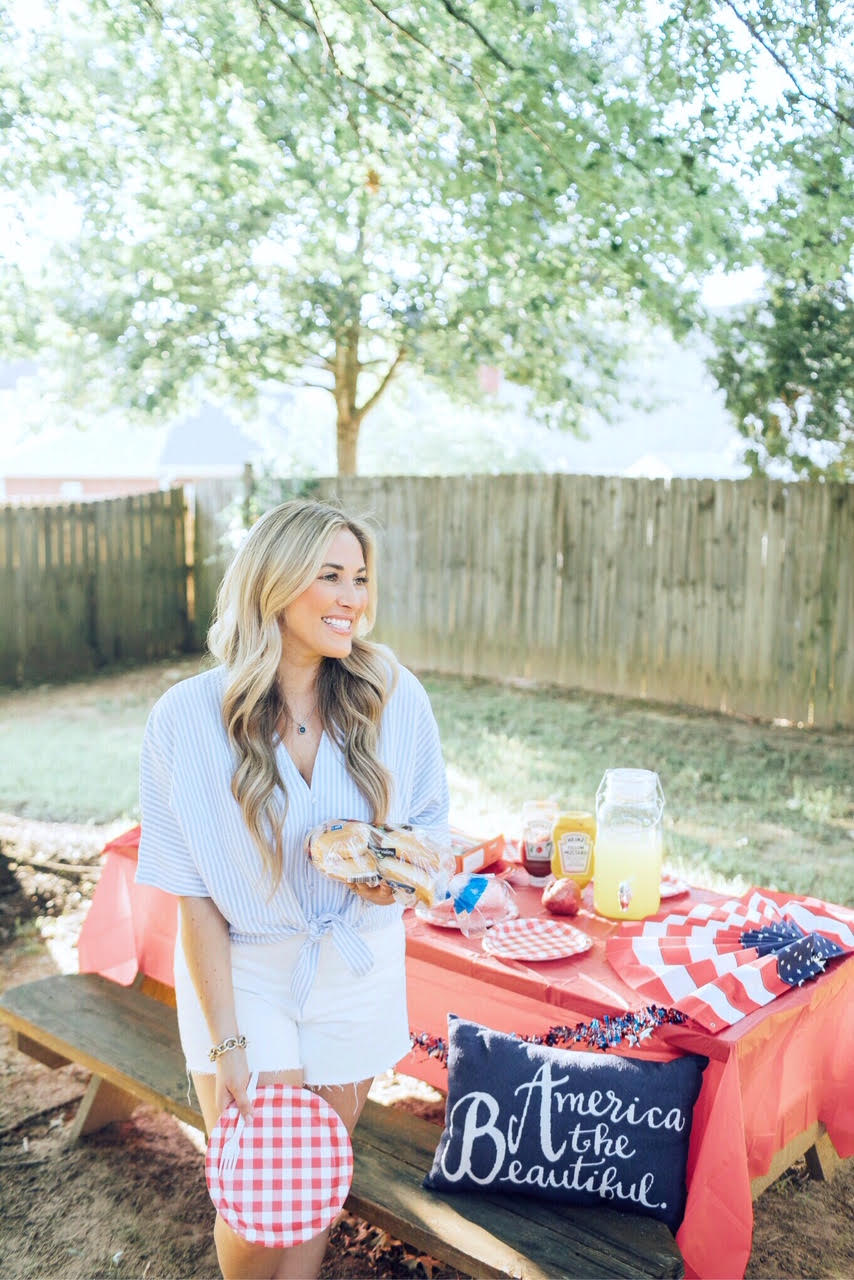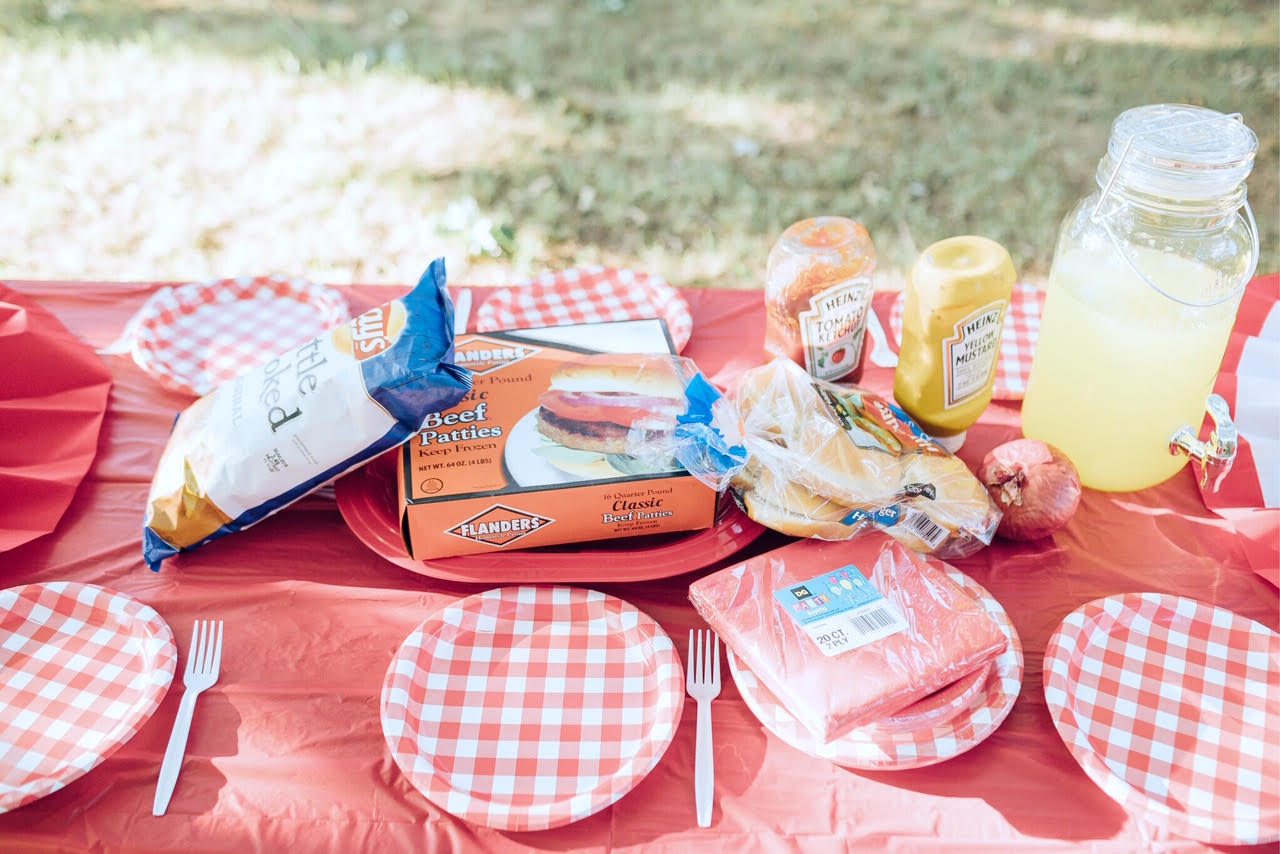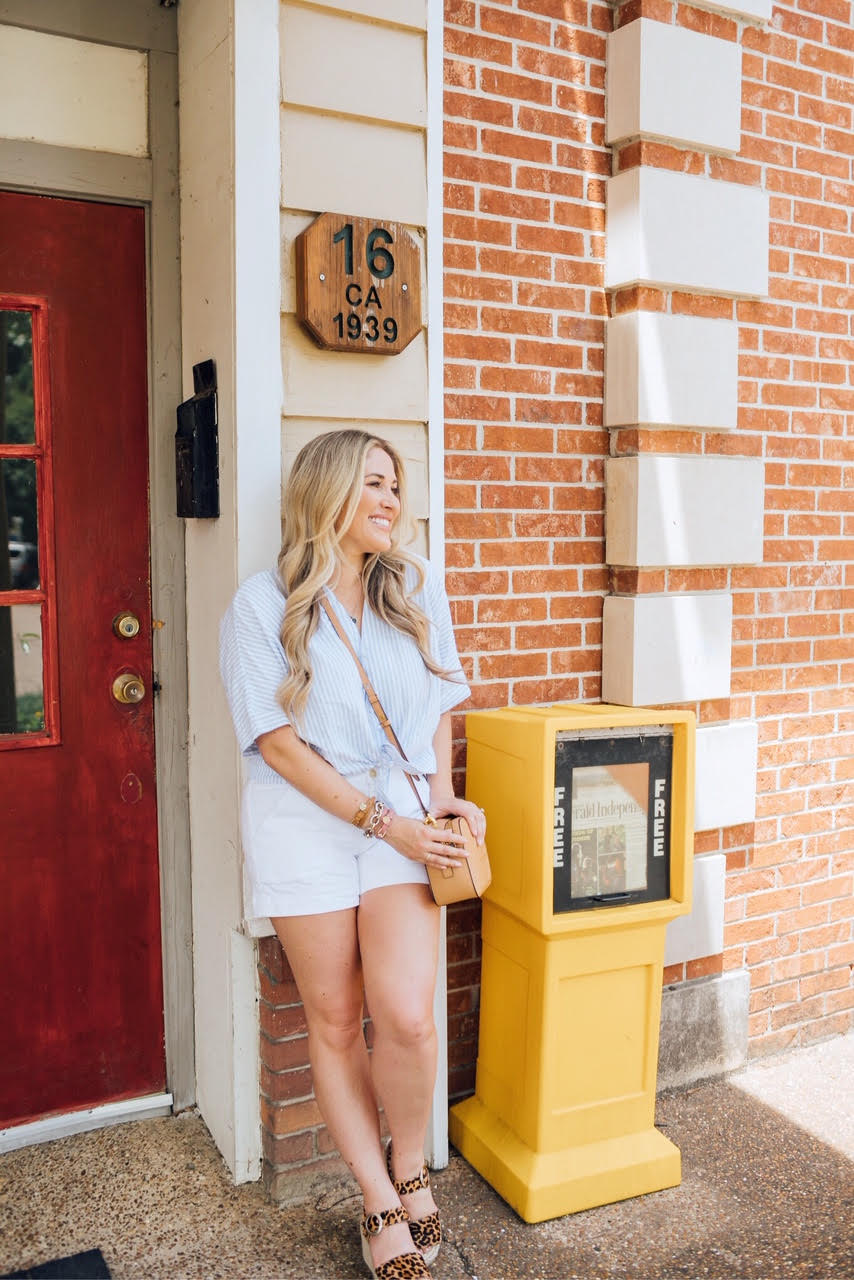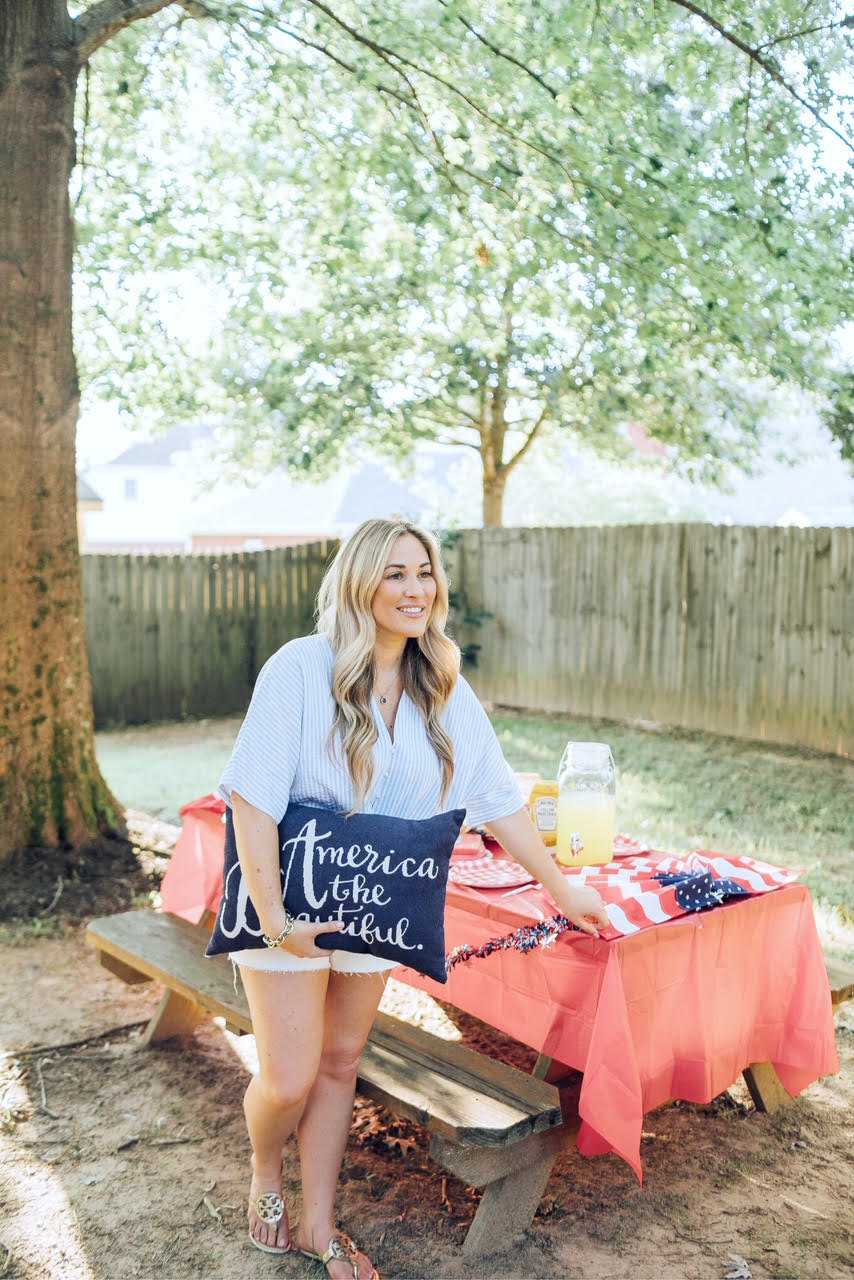 a Rafflecopter giveaway