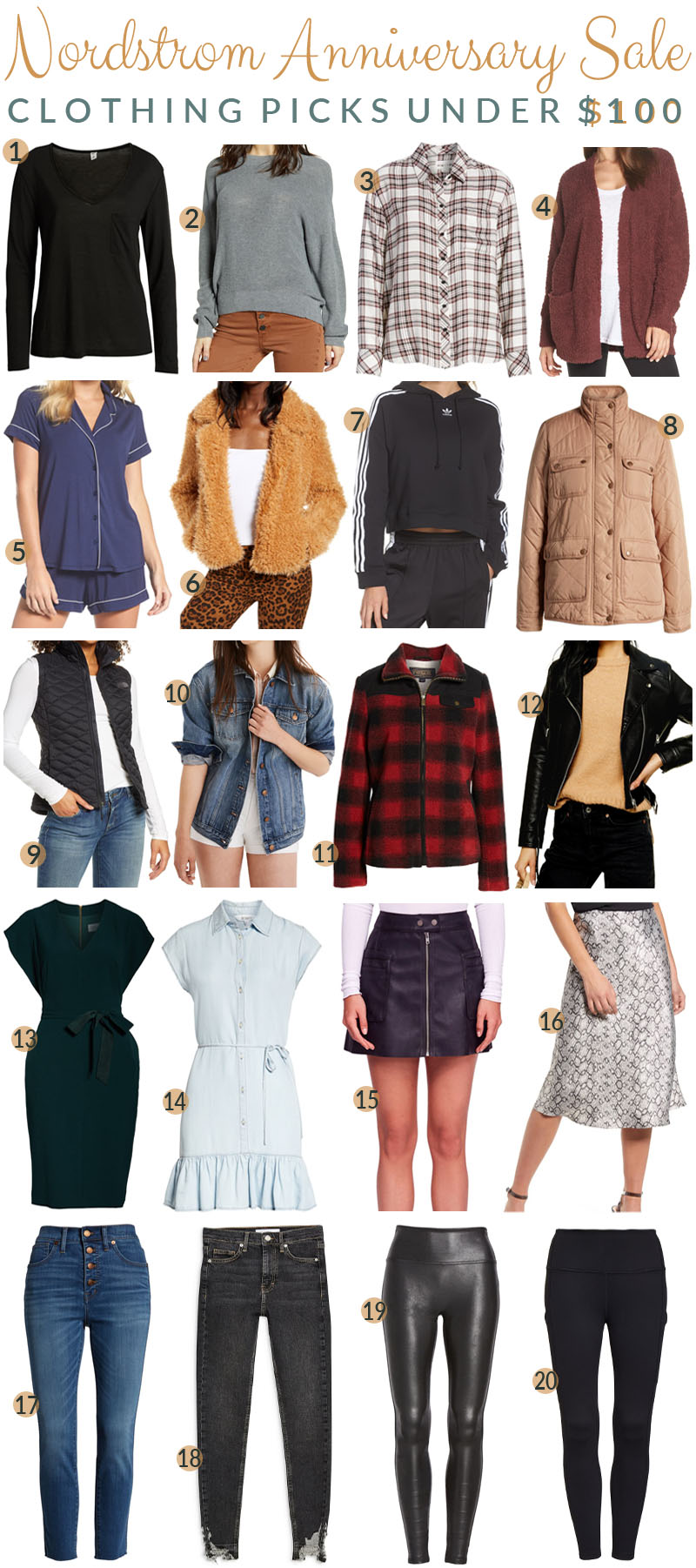 SHOP MY NORDSTROM ANNIVERSARY SALE PICKS UNDER $100:

Eeek, it's finally here! The Nordstrom Anniversary Sale is open to everyone!
I feel like this past week has been the longest week (and one of the craziest!) There are already quite a few of my favorite Nordstrom Anniversary Sale pieces sold out, but the majority of my favorites are still in stock, woohoo!
I love a good closet staple like the next person, but I also want to find those good deals, the ones that don't break your wallet so today I'm sharing my top clothing picks under $100 from the NSale. There are SO many good ones that even include denim, jackets, vests, skirts and nice warm sweaters.
You can find my other 2 NSale pick posts here and here.
What about you? What are you buying this year from the NSale? I mainly stocked up on jeans, running shoes, sandals, coats and then a few tops and skirts too.