This summer essentials post is sponsored by BabbleBoxx, but all opinions are 100% my own. Thanks for helping me to support the brands I love.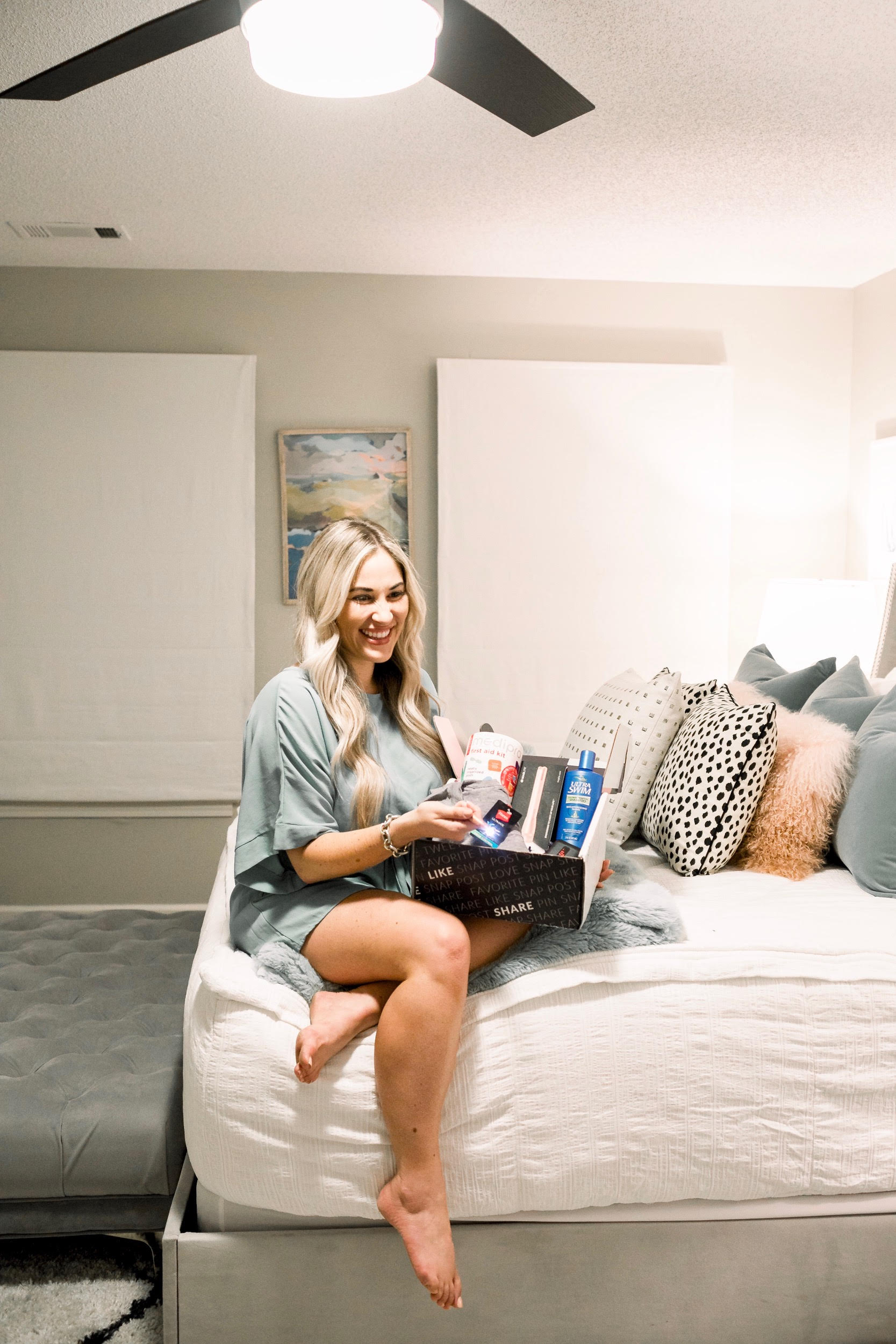 I know we've been talking a lot about back to school season lately. And even though it's almost here, summer isn't over year! We have another almost 2 months of summer left, woohoo!
That means it's not too late to get all those last minute summer adventures in! Last weekend Leighton and I spent the weekend in Little Rock for a fun little weekend summer getaway, and I got to pull out some of my favorite new products to use on our trip.
4 Summer Essentials:
I got Matt 3 of these shirts, and he is in love with them! They are a cotton/polyester blend and are SO soft! They also have built in Xtemp temperature control that keeps you cool and odor control technology that keeps you and your shirt fresh. This shirt was perfect at the waterpark and on our walks downtown in the hot sun.
We spent all day Saturday at the waterpark, and just like when I was a kid, natural blondes will end up with green hair from the chlorine! Leighton's hair ends up with a twinge of green color in it every summer, and this shampoo is amazing for that! It removes chlorine and chemical buildup after every swim and leaves hair moisturized, soft and shiny. We love swimming, but we don't want to leave with green pool hair!
me4kidz madness these perfectly portable non-toxic, bpa free, earth-friendly, latex free and allergy friendly first aid kit pods. They are filled with 100 items to keep you prepared for your basic first aid needs. I keep my pod in my vehicle and feel so much better knowing that I am prepared if something should happen! Use code babble2019 for 25% off from now until 12/31/19.
This was my first Maglite, and I absolutely love it! I couldn't believe how small it was with such a bright light that it projects! I keep one in my vehicle, and I gave one to Matt. It also comes in such a handy little carrying case. Keep it at home, in your vehicle or carry it on your keychain. It is perfect while on the go! Use code MAGBB15 (15% off online orders – Some restrictions apply. Outlet, seasonal shop and discounted items excluded. Cannot be combined with another offer or discounted item. U. S. Shipping addresses only. Promotion available for limited time.). Valid July 8 to August 15 2019.
What about you? What are your favorite summer essentials to carry with you on road trips? Have you tried any of these? Do you have any more summer trips planned? Let me know in a comment below!