This post is sponsored by Dollar General, but all opinions are 100% my own. Thanks for helping me to support the brands I love.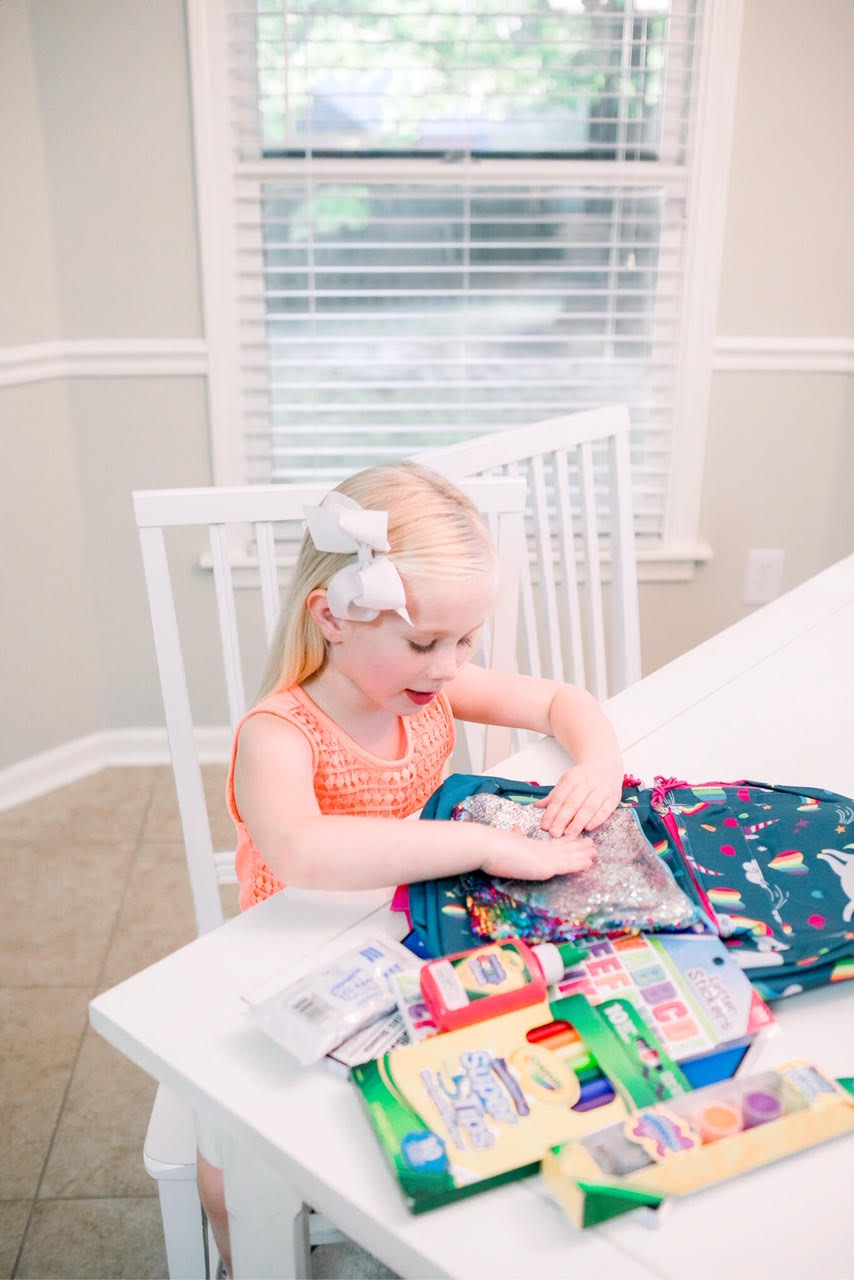 How is it time to start thinking about the kiddos heading back to school?! I don't know where the time has gone this summer, but back to school time is definitely here! We are nearing the end of July, and that means it's time to get in those last minute summer vacations and start on your back to school shopping. But back to school doesn't have to mean lots of dollar signs!
The early bird definitely gets the worm when it comes to back to school shopping! The best deals are in store right now at your local Dollar General. From clothing to food to school supplies, you can stock up on everything you need right now from Dollar General. Leighton and I are making sure we have everything we need, and we are sticking to our budget while doing so!
While you're shopping for your back to school list, let's not forget the teachers this year! Dollar General has a Teachers List featured online where you can shop teacher necessities like Kleenex, disinfecting wipes, dry erase board markers, hand sanitizer and more. Dollar General has these important items at an everyday low price. And to make it even easier, parents can find their child's supply list just by entering their zip code to find their school!
And speaking of teachers, did you know that teachers receive a 20% OFF Teacher's Discount?? All you need to do is show your school badge at the register to save 20% on stationary items. This is just another way that Dollar General helps you to save even more money!
When you shop at Dollar General, not only are you saving money, you're also helping a great cause. J.L. Turner, the co-founder of Dollar General, was illiterate with only a 3rd grade education. In 1993, the Dollar General Literacy Foundation was established in his honor. In May 2019, Dollar General donated $8.3 million to youth and adult programs in the 42 states they operate in. Dollar General believes that everyone deserves an equal opportunity to receive a basic education. It is never too late to learn! When you purchase any of the 3 snack items pictured below, 100% of the proceeds goes to the DG Literacy Foundation.
Leighton and I stocked up on a new lunch box, notebooks, markers, pencils and some of her favorite snacks to pack for lunch. On top of everyday low prices, we saved even more with Dollar General's back to school deals. Spend $15 and Save $5 on school supplies including backpacks, lunch kits, folders, glue, pens and pencils, markers and even more. And if you're in Tennessee, this weekend is Tax Free Weekend, so you can rack up even more savings at your local Dollar General. Have you started on your back to school shopping yet? How do you save money on school supplies?