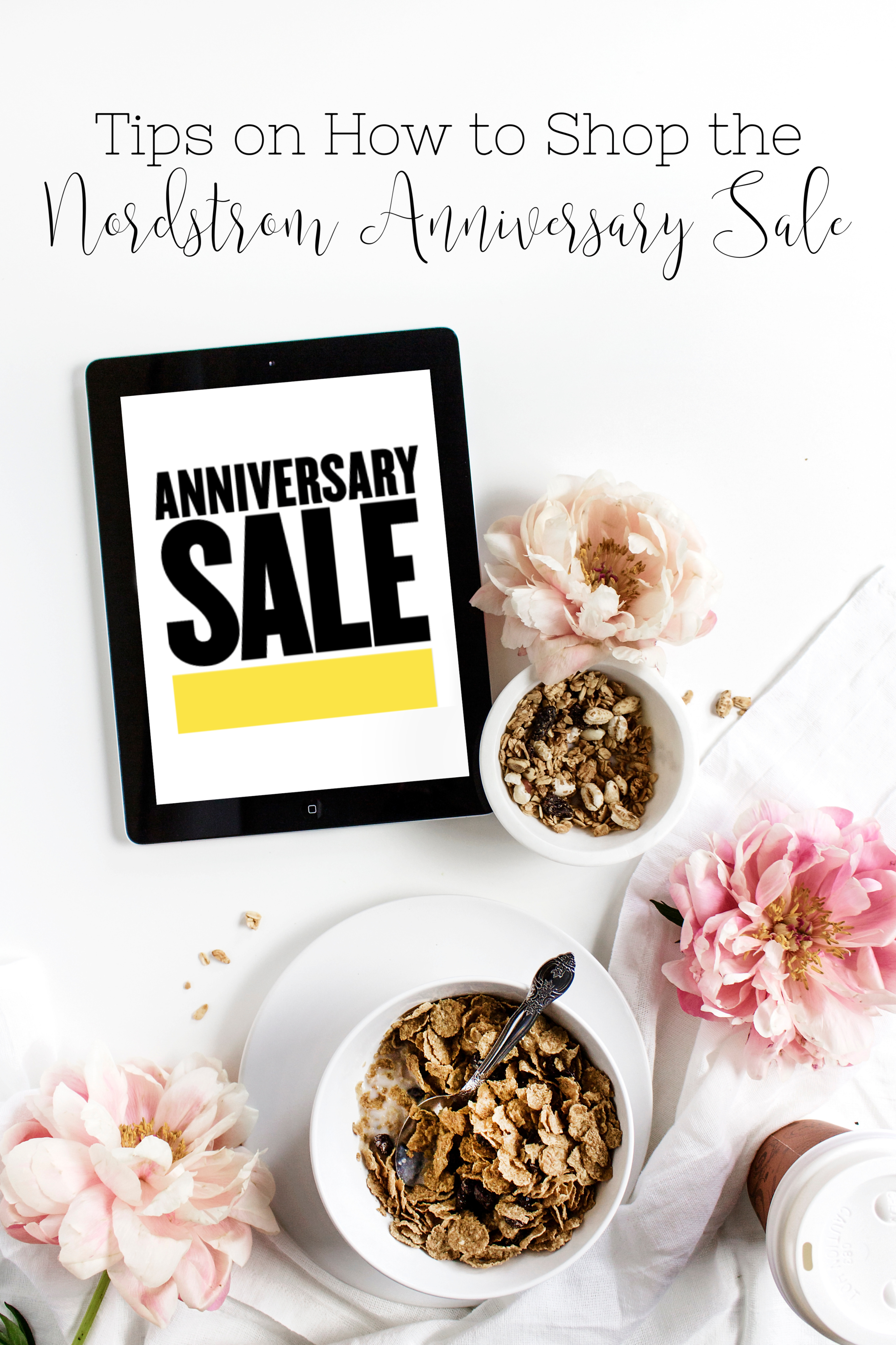 If you've been looking for Christmas in July, then you've come to the right place! The Nordstrom Anniversary Sale is just that! But it can also seem confusing and overwhelming, so let me break it down for you.
When does the Nordstrom Anniversary Sale Start?
Early access starts on July 12 at 11:30am CST. Public access for everyone starts on July 19.
How can I get early access to the Nordstrom Anniversary Sale?
Easy! All, you need is a Nordstrom credit card.
How long does it take to get the Nordstrom card?
I spur of the moment a couple years ago decided that I just had to have early access to the sale. I was approved in just a few moments and then immediately had access to the sale and was able to shop with my new Nordy card! It was fast and easy and so worth it!
When does the Nordstrom Anniversary sale end?
August 4, and prices go back up on August 5. Whatever you do, don't wait until after this date! Nordstrom is pretty good at restocking pieces during the 3 weeks of the sale, but still, I wouldn't risk waiting this long to shop because so many great pieces will sell out! It happened to me quite a few times last year, and fomo isn't fun. = )
How do I shop the Nordstrom Anniversary Sale?
You can shop online or in stores. The closest Nordstrom to me is 3 hours away, so I do most of my shopping online. But the good news is that shipping and returns are free, and also they have an amazing return policy with no time limit on returns.
Do I need a promo code to shop the Nordstrom Anniversary Sale?
Nope! You don't need any coupons or any codes. All sale prices will be marked so you will know exactly what you're paying for.
What kind of items will be on sale?
There will be some summer pieces, but the bulk of the pieces on sale will be fall and winter items…hence Christmas in July. This will be THE time to stock up on some great cold weather pieces. I know it's hard to think about spending money on winter clothing in July ,but trust me, you will thank your past self come fall and winter.
What are your favorite pieces to shop during the Nordstrom Anniversary Sale?
Denim
This is the best time to stock up on your favorite brands for less. I bought some Topshop jeans a couple of years ago during the sale, and I still wear them a ton.
Dresses
Work, date night, church, weddings. Dresses are so versatile, and I love finding them for a steal.
Designer Bags
This is the time to buy all those beauties you've been dreaming of!
Boots & Booties
I got so many great pair of otk and ankle boots last year. I promise, you can never have too many!
Outerwear
I got Leighton the cutest little North Face jacket for 40% off last year!
Sweaters
I basically live in sweaters, cardis and wraps all winter, so this a favorite staple to buy during the sale.
Running Shoes
I go through running shoes pretty quickly. It's the best time to scoop up my favorite pair of Nikes.
Jewelry
Some of my favorites are watches, bracelets and necklaces, but you can find so many great investment pieces or trendy pieces on sale.
Makeup & beauty items
Sometimes forgotten about, but Nordstrom carries some of the best cosmetic lines. Been wanting that Clarisonic, a new blow dryer or some designer perfume? The sale is the time.
Bedding & home decor
I scooped up some of my favorite pillows during the sale last year. It's the perfect time for a home refresh.
Now…it's time for a giveaway! I am giving one lucky reader $100 to shop the Nordstrom Anniversary Sale! Public access starts on July 19, so the giveaway will run through July 18. I will email the winner a digital gift card so you can shop the sale immediately! To enter, just use the rafflecopter widget below and good luck!
What is on your Nordstrom Anniversary wish list right now?
a Rafflecopter giveaway