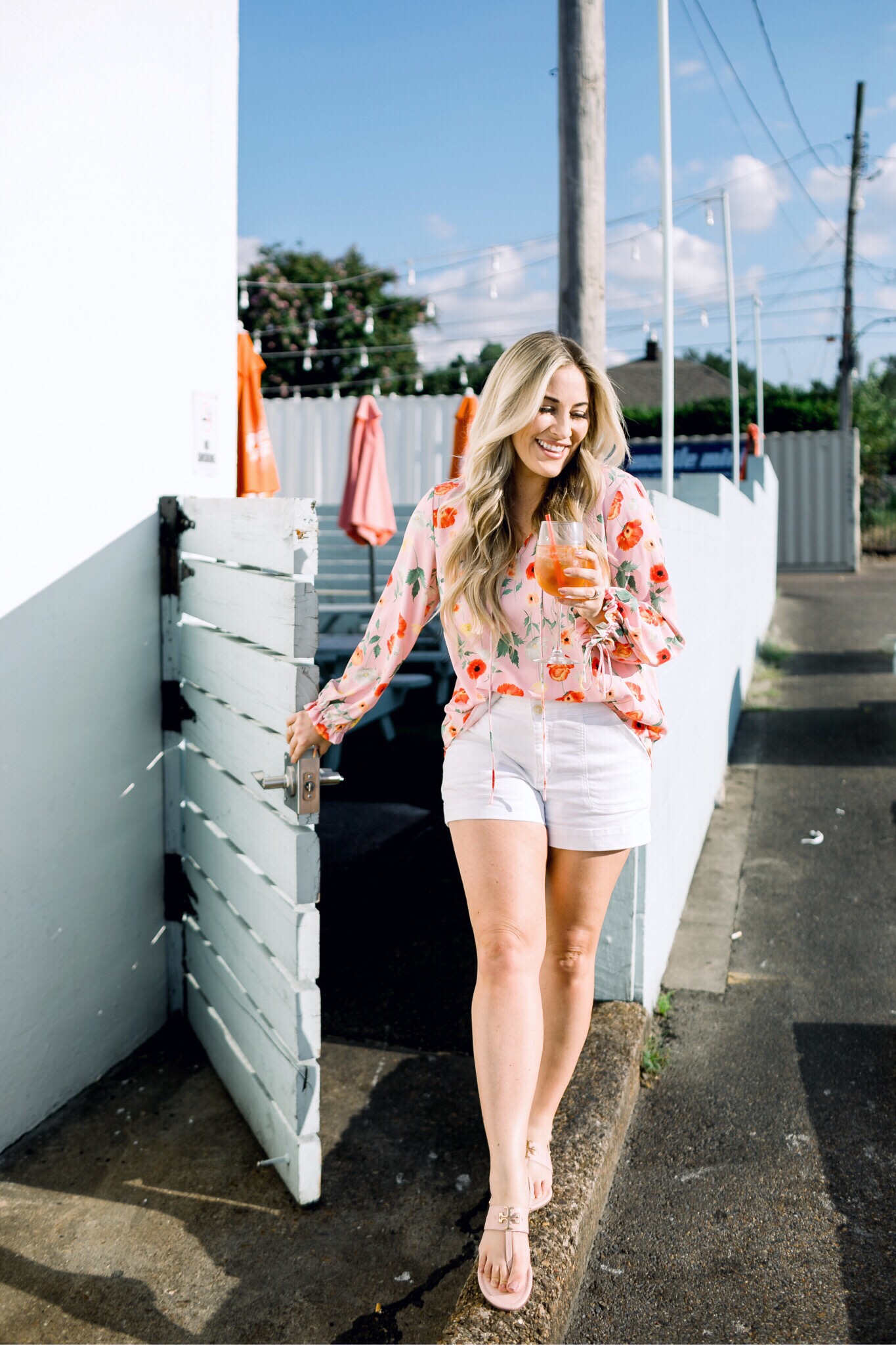 SHOP MY FAVORITE SUMMER COLORS PIECES:

Happy Tuesday! It has been 100 here the last few days…so we're back to summer! And that means some of my favorite bright summer colors!
It's perfect timing too because I'll be heading to Texas this week for work, and I know it will be even hotter there! So just when I thought I was ready to pull out fall clothing, summer tricked me. = ) But that's okay because these summer colors have been a favorite look of mine this season so far!
I think it is the pretty shade of pink and the floral print. And these high waisted shorts just fit SO well! And like most white shorts, they aren't super thin or see-through. I linked a similar top from the same brand in a pretty shade of pink that I have and love too and this same brand of shorts in a few different pairs. If you're looking for some more summer colors pieces to get you through the next couple months, it's the perfect time to shop them. Most summer items are on sale right now, woohoo!
What about you? What have been some of your favorite summer colors to wear this season? Let me know in a comment below!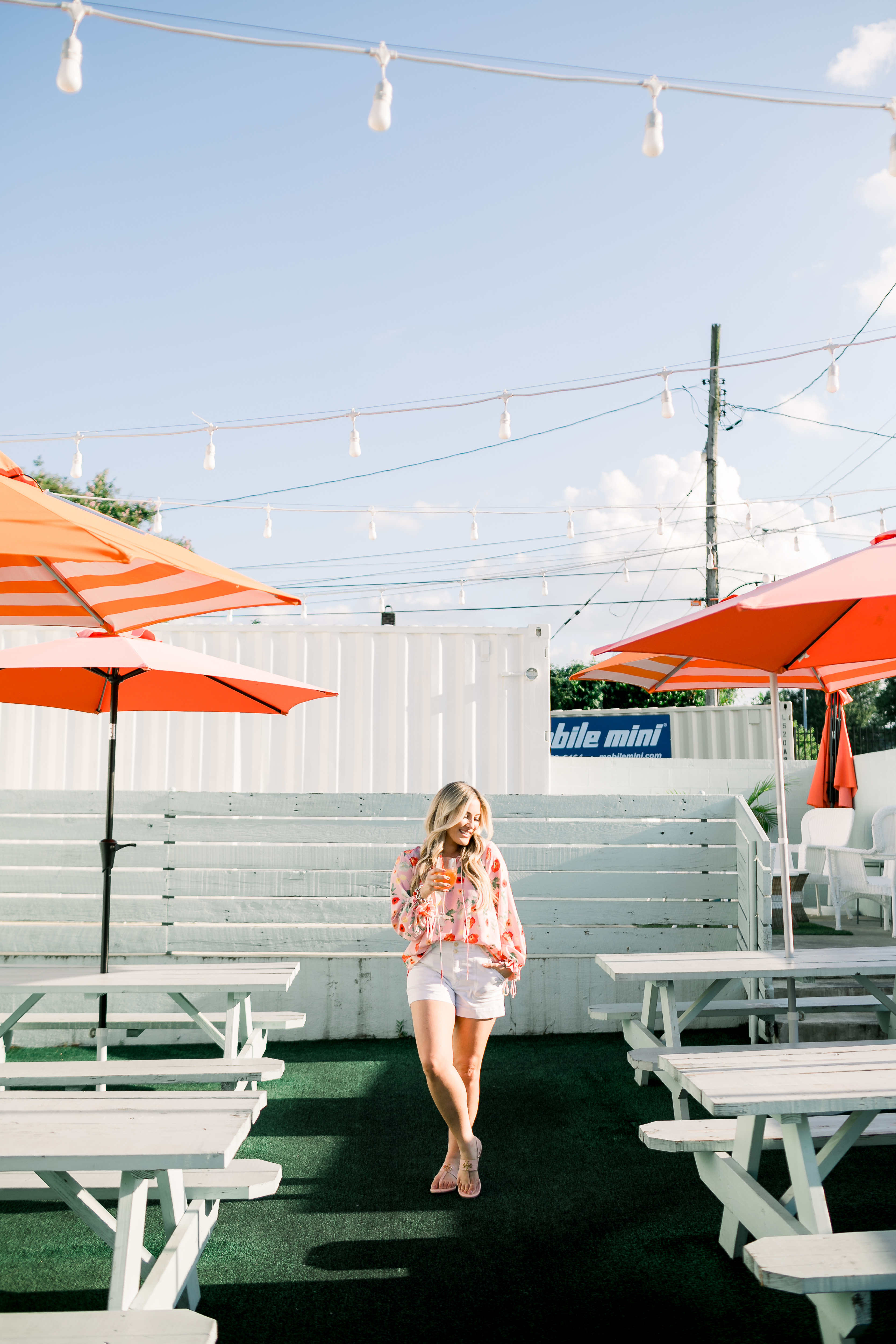 SHOP MY FAVORITE SUMMER PIECES: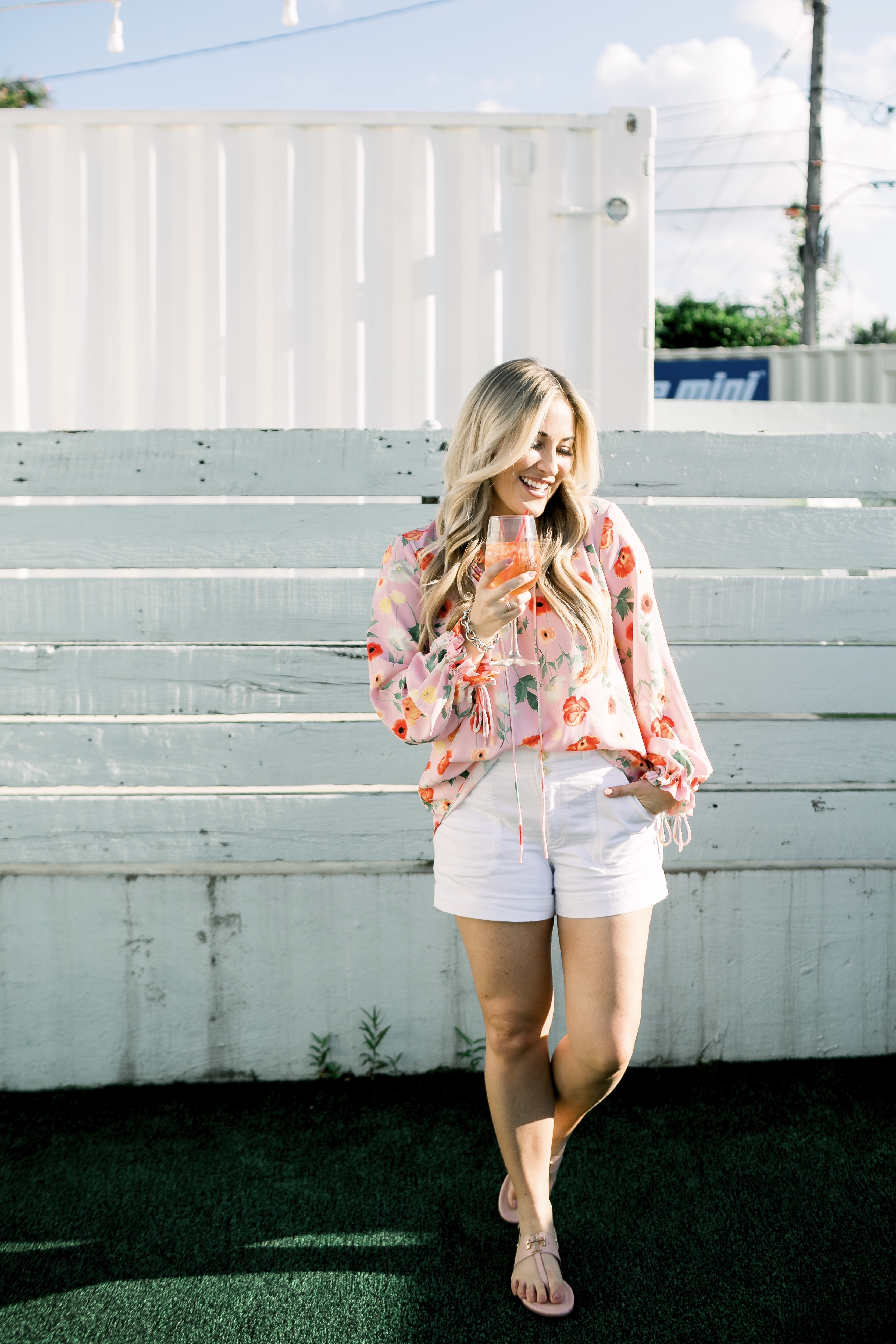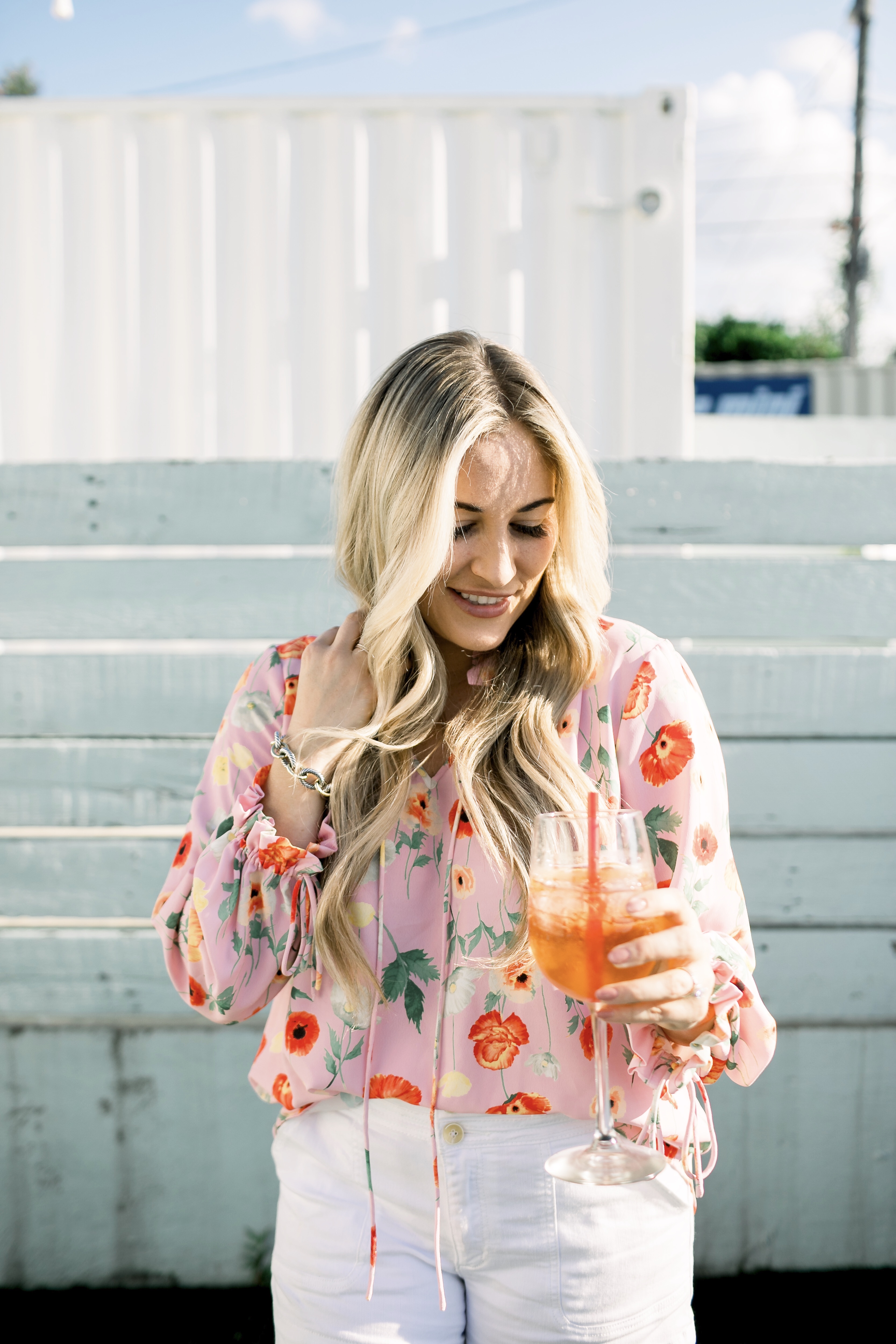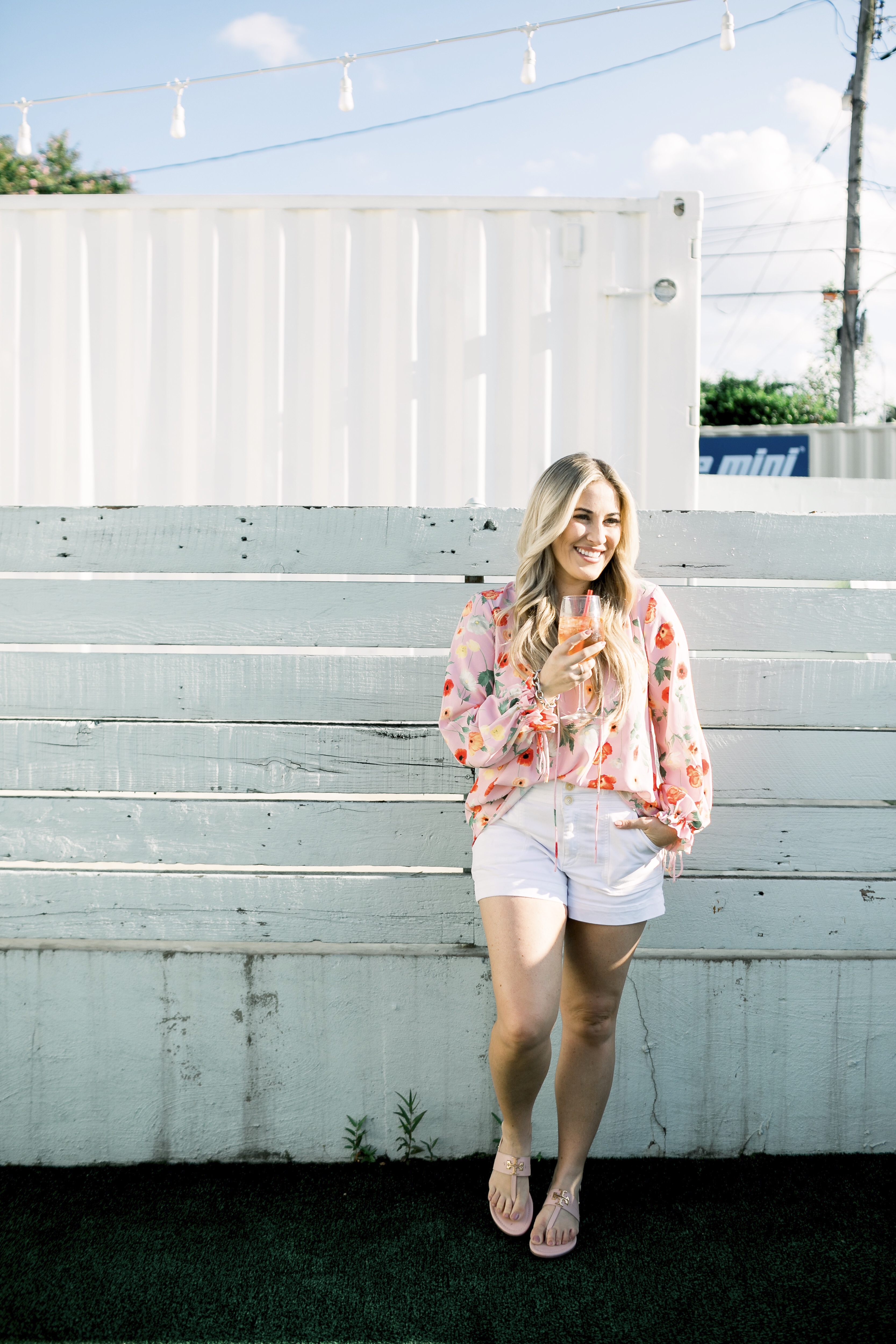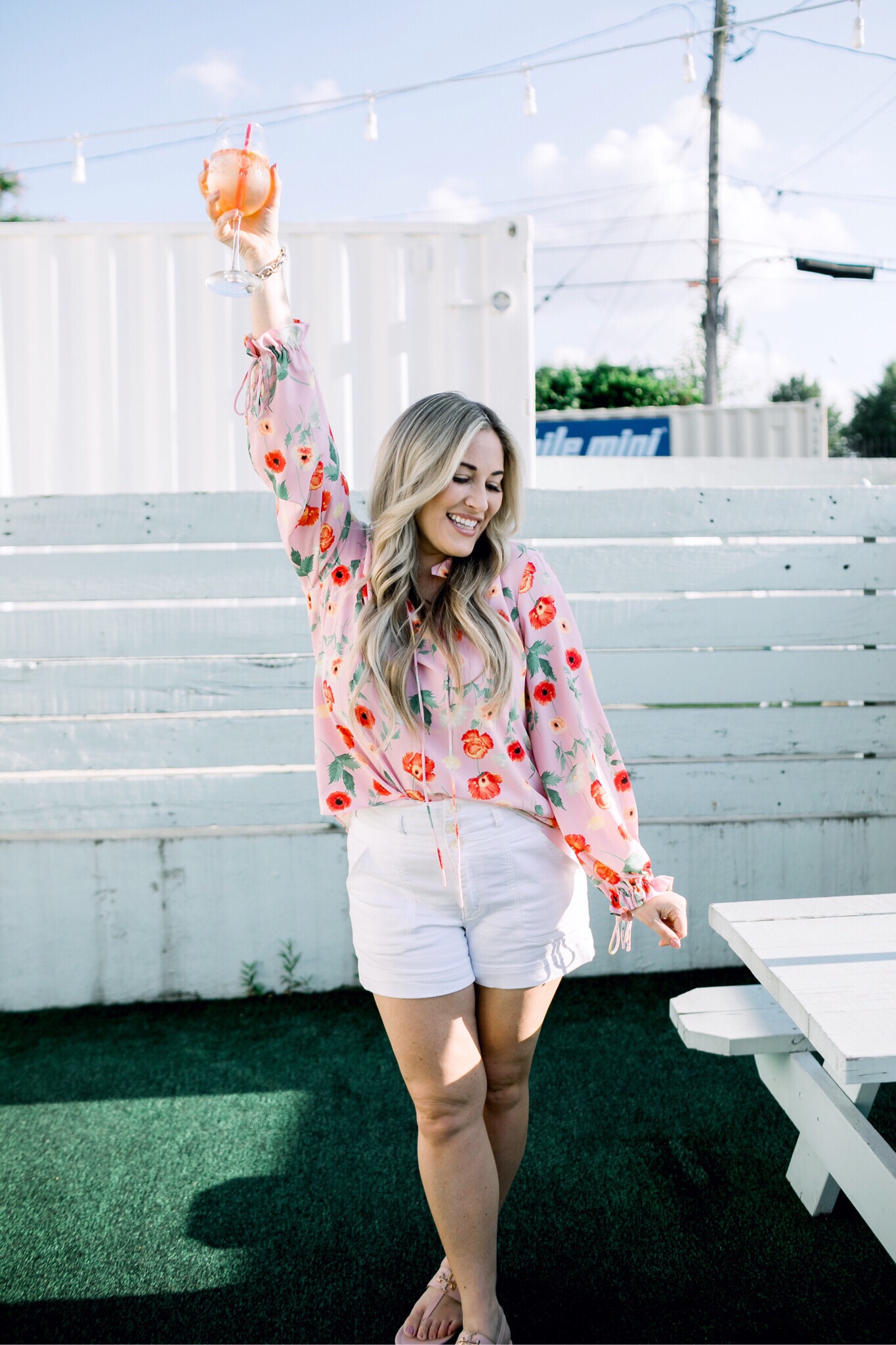 SHOP MY FAVORITE SUMMER PIECES:

Here you go! I am out of town this upcoming weekend, so I will make sure to get you the denim code in the next day or two.
SUMMER COLORS
Walking in Memphis | The Fashion Canvas
~~~
The featured bloggers are Elegantly Dressed & Stylish and Cute & Little because we loved their DRESSES from last week's linkup!
Add your link below and make sure to follow the theme for your chance to be featured on our blogs.