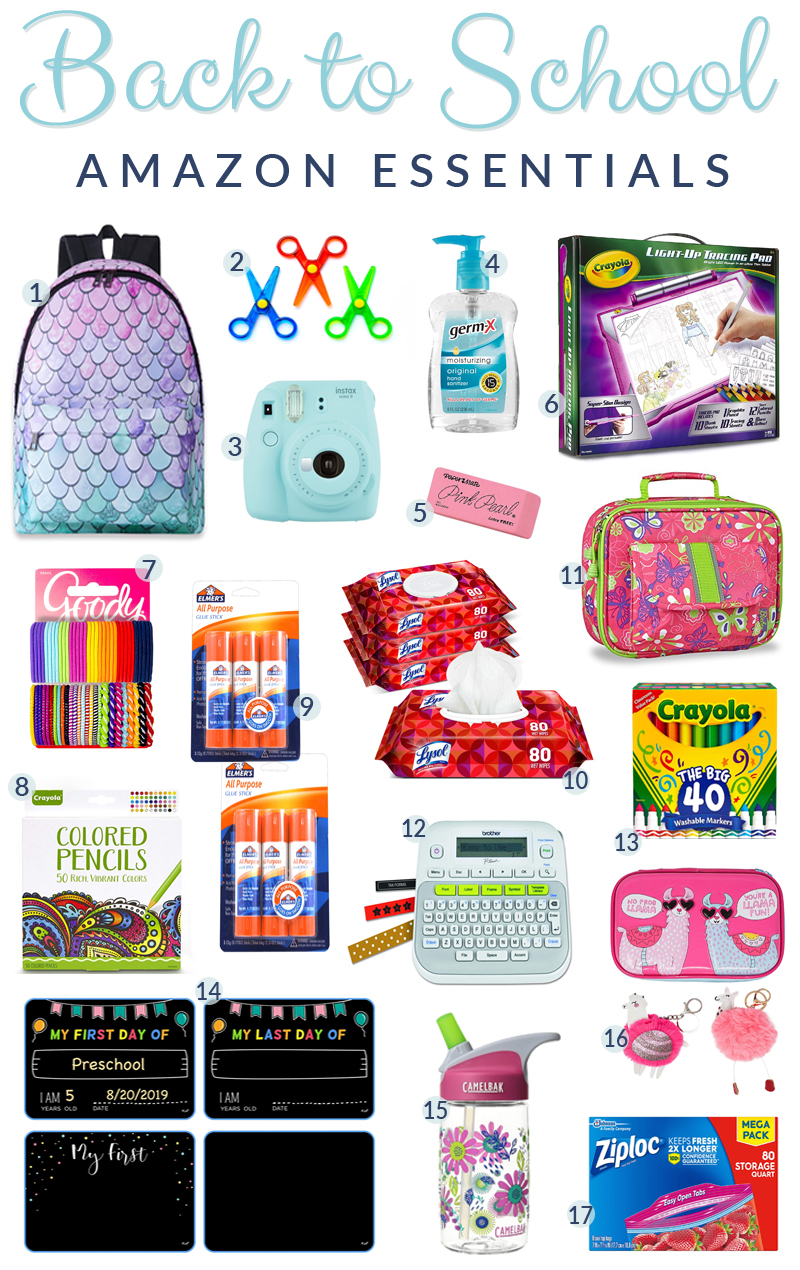 SHOP THESE BACK TO SCHOOL ESSENTIALS ON AMAZON:

I've mentioned it here quite a bit, but it's back to school time! I keep seeing more and more hints that school time is here…like all the traffic and all the school buses out each morning and afternoon. Leighton doesn't start kindergarten until next year, but we still bought several back to school essentials for preschool this year.
Did you know school isn't just about all the supplies you need for school? It also requires SO many things for at home like… Ziploc bags, disinfecting wipes, a cute sign for pictures and even a camera. It's time to stock up on all the back to school things since it's time to get back into the routine of getting in bed earlier each night and getting up earlier. Being prepared is key. = )
What about you? Do you have a little one in school? What are your favorite back to school essentials? Let me know in a comment below!