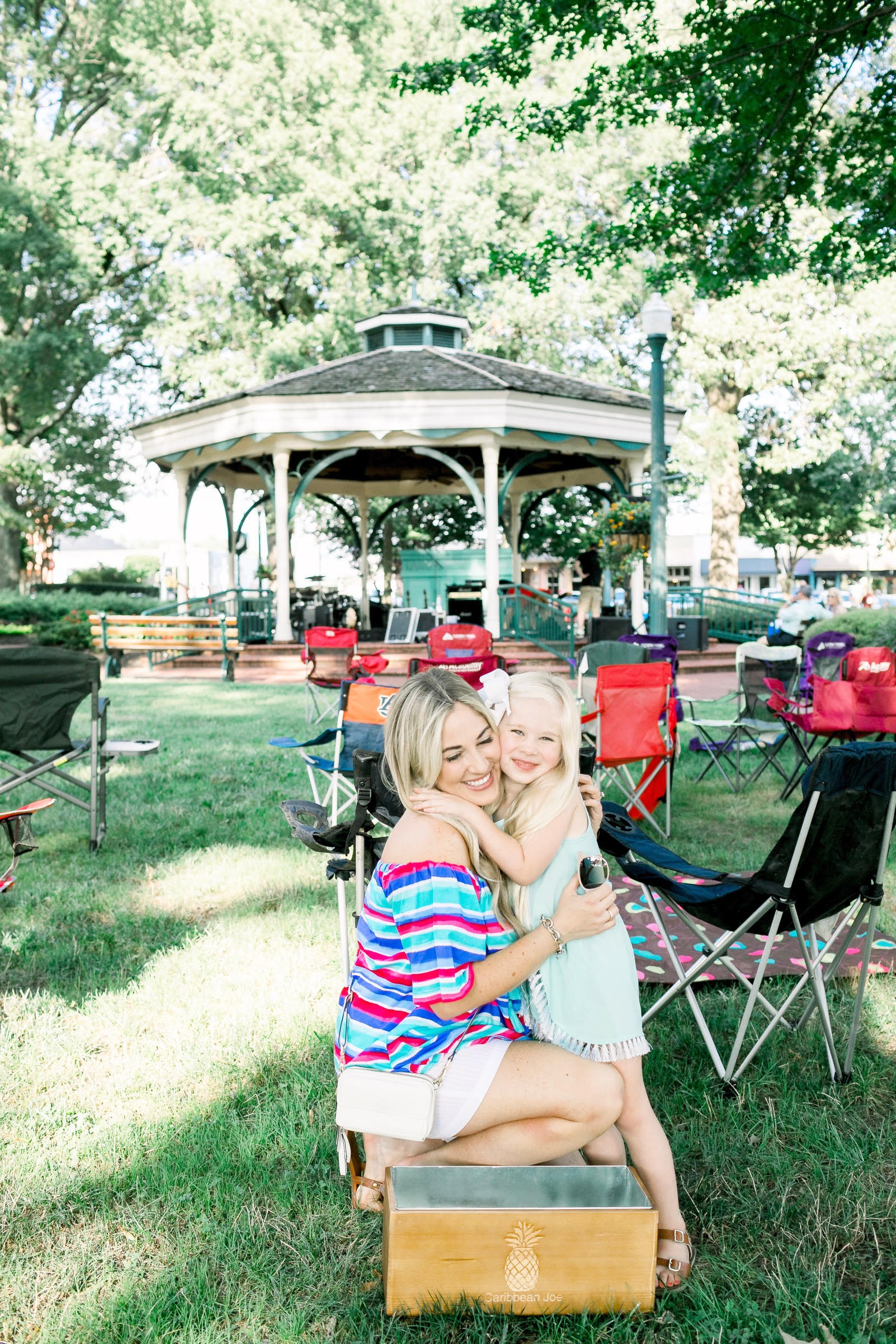 SHOP OUR LOOKS:

Welcome back! How was everyone's weekend? We had a great weekend! Matt was in town, and we all went to my niece's 1st birthday pool party! We had lots of sun until right after the party, and then the rain came, but not until we finished swimming and eating too much good food! Then we had our last session of pre-marital counseling and a nice dinner at Capital Grille. Sunday was church with friends, some family pictures and then movie night with Leighton. = )
What to Wear to a Summer Family Friendly Concert:
A couple of weekend ago, Leighton and I made it out to the last of the Summer Concert Series. They set up food trucks, chairs and music underneath the gazebo right there in the heart of the square. Everyone walks over and grabs some food, popsicles and drinks and enjoys some good music with family and friends. It was such a fun night, and I hate that it's over until next summer!
The kids ran around and played all night until they decided they needed some popsicles from Mempops. About that moment, I was SO glad I dressed like I did! Sandals for chasing around Leighton, off the shoulder top for the humidity and heat, a small crossbody that was easy to tote around and shorts for carrying Leighton around when she decided her legs didn't work anymore. = ) I think this was the perfect outfit for an outdoor family friendly concert. And Leighton wore a romper and sandals, and the material of the romper was super lightweight and easy to wipe down and clean when she got red popsicle all over her. Toddler life.
Does anyone have any concerts coming up? Does your town do a summer concert series? What else do you always pack to your outdoor concerts? We always take a blanket, chairs and a portable fan too!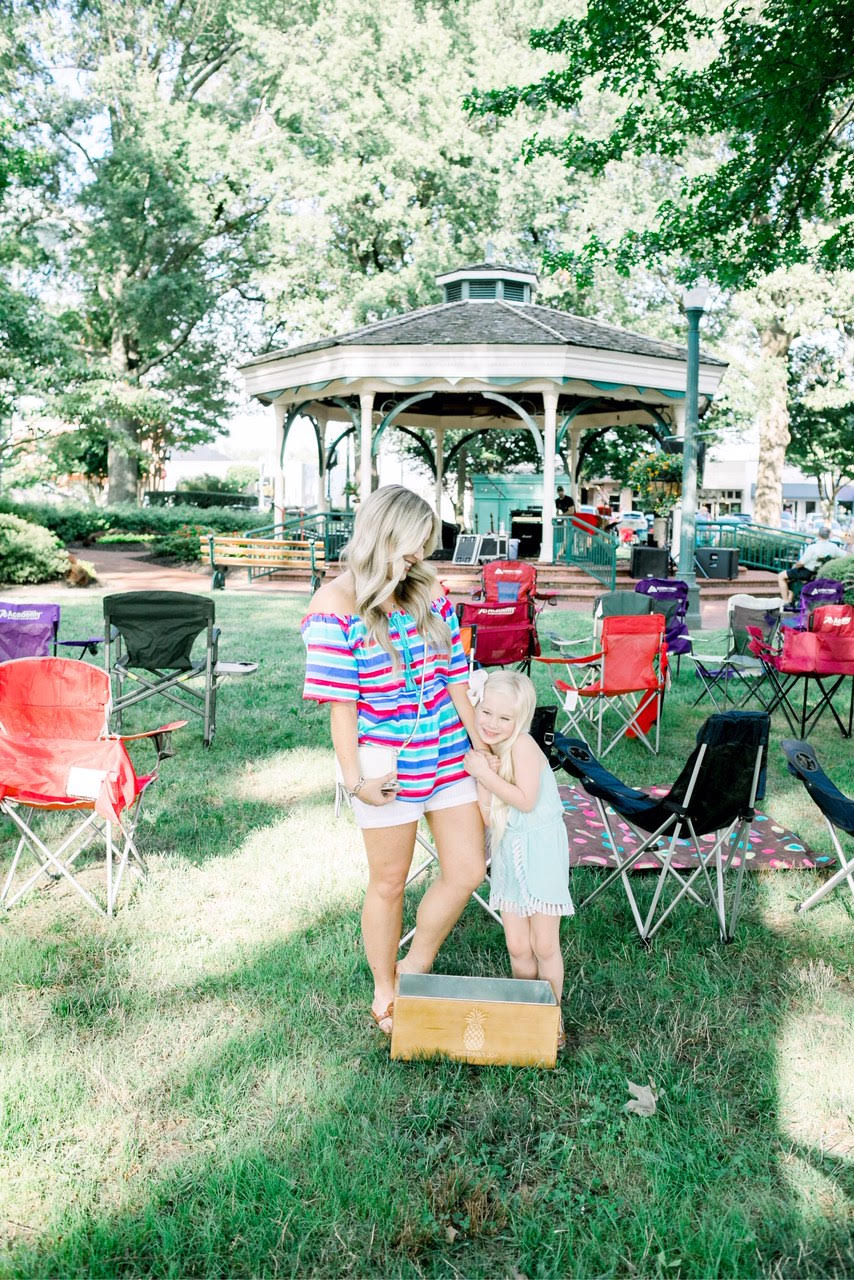 SHOP OUR LOOKS: