This post is sponsored by BabbleBoxx.com on behalf of Trapp. Thanks for helping me to support the brands I love.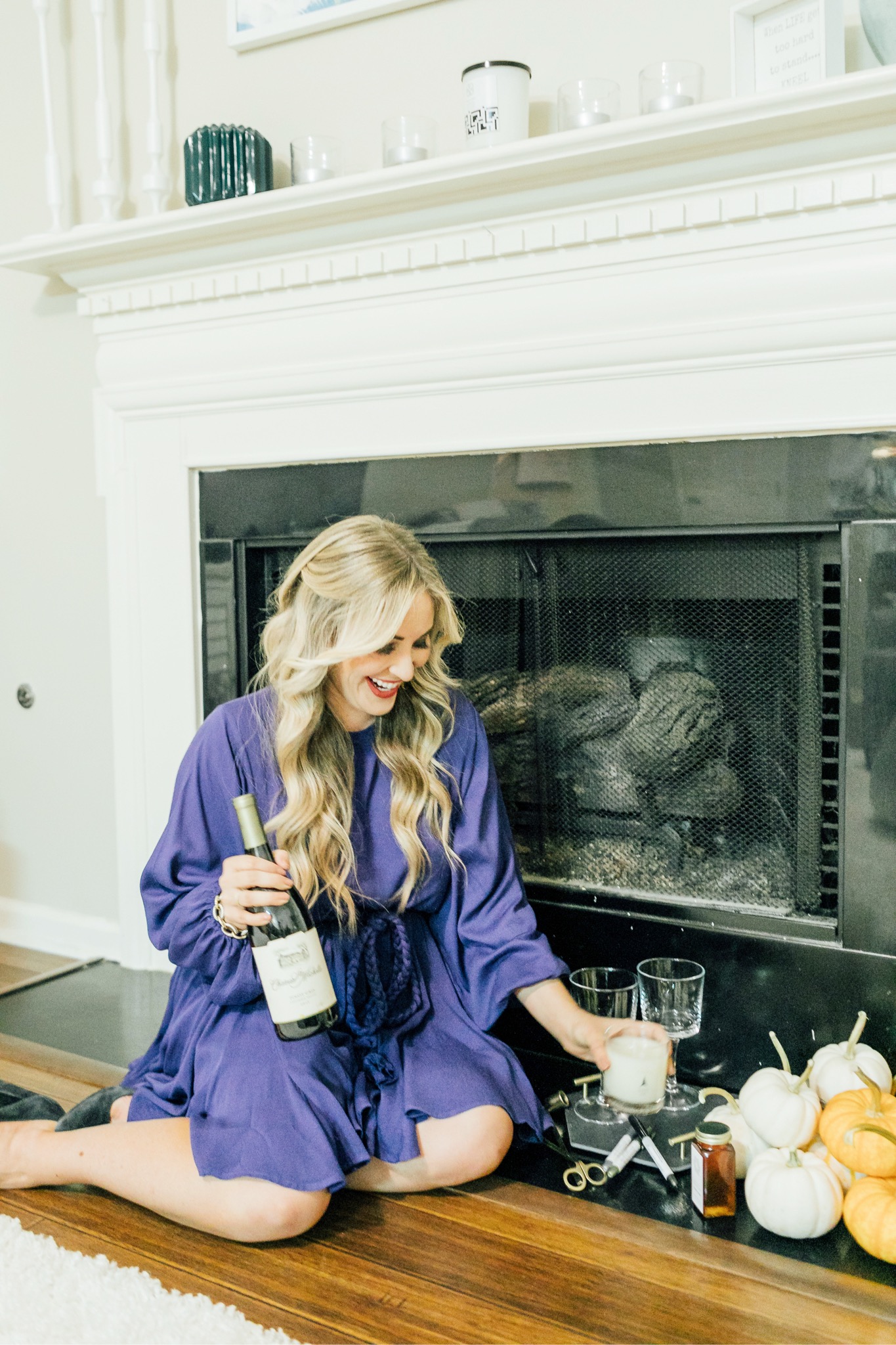 Let me set a scene for y'all. You're shopping at HomeGoods and you see they've just put out their fall scented candles. You roam the aisle, sniffing pumpkin, apple and fallen leaves. You choose the best one and you bring it home, eager to light it and fill your room with the heavenly scent of fall.
How many times have you been super excited for a candle you thought was going to smell amazing and then been disappointed with what you get once you get home? It happens far too often! You think you love a scent only to get home to feel like it smells different. Or even worse, you get home and burn the candle, and you can barely smell it!
I recently received a gorgeous package from Trapp Fragrances that I've been so excited to share with y'all! I mean come on, it's the first day of fall, woohoo! And honestly, I've been ready to decorate since like July or August lol! I received a White Fir scented, soy-wax blend candle. It all came wrapped in the most beautiful, festive box for the season, which was a nice touch!
I especially love entertaining this time of year, and no holiday party is complete without holiday decor, drinks, food… and the candles! Trapp candles are perfect to just set the mood, atmosphere and the perfect fragrance in your home for your gathering with friends and family.
Something I really love about Trapp candles is that they have a super long burn life! These candles burn for about 50 hours! Not only do they burn for a crazy long time, they are also just a better candle in general! The soy-was blend is a cleaner burn than other types of candles and it helps to really enhance the fragrance.
The White Fir scent that I received is just one of the SEVEN season fragrances that Trapp has in their seasonal collection. Some other Trapp candles scents include Orange Clove, Fireside Pumpkin and Holiday. I can't wait to try them all! From September to January, I think Trapp candles will be just perfect in my house. = )
Trapp Candles Special Offer:
Trapp has provided me with a really exciting offer for my readers. You can head over to Trapp Fragrances and when you buy 4 Trapp candles you will get one totally free! Use the code FALLTRAPP (offer is only valid on SEASONAL candles!) This offer runs from September 17-December 31, so run and grab yourself some of these amazing candles!
What about you? Have you already decorated for the holidays? What is your favorite scented candle this time of year? Let me know in a comment below!