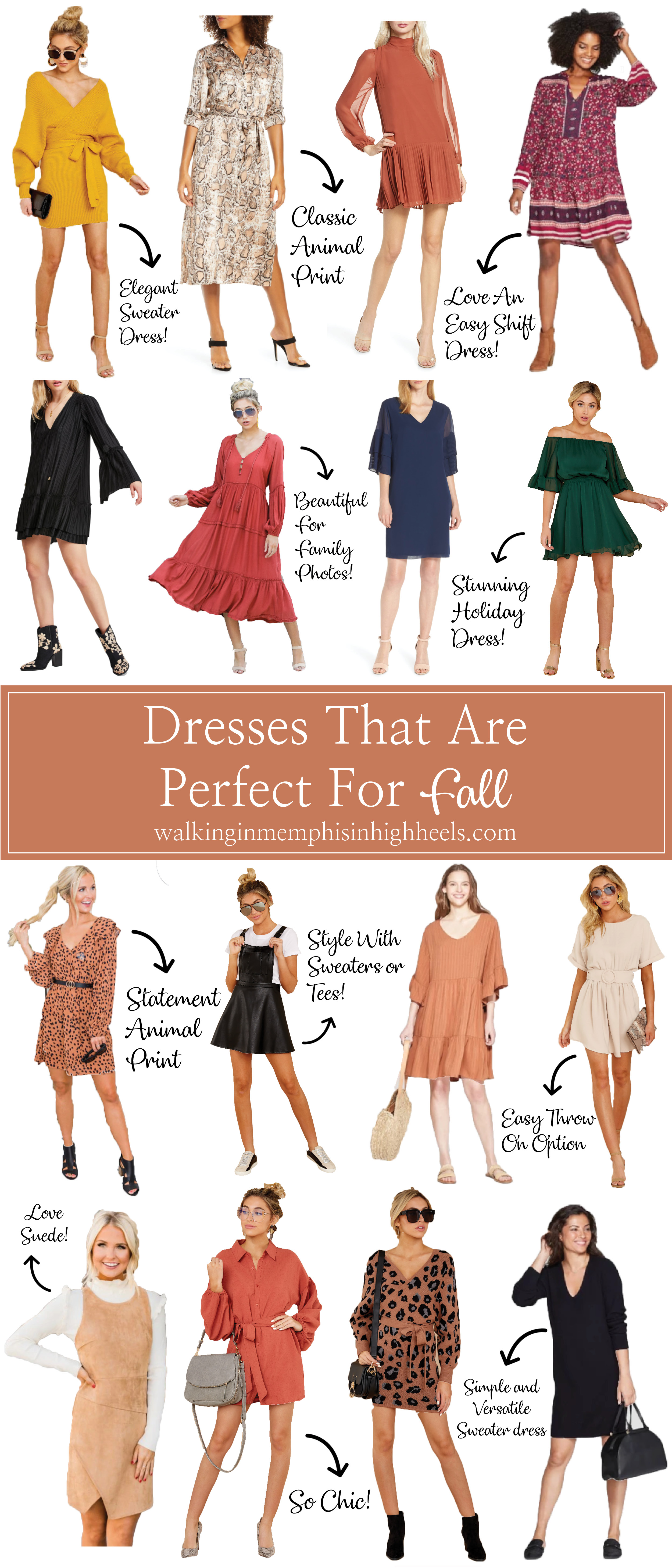 SHOP THESE CUTE FALL DRESSES:

Happy Wednesday! I love a good dress, and there is something about the changing of the seasons (coming soon!) that gets me so excited to stock up on cute fall dresses for the new season. I am loving all the suede, faux leather, sweater dresses, animal print and gorgeous, rich fall colors!
I am already snagging a few of these to add to my collection. I am always a sucker for emerald green, mustard yellow and rust colors! And they're always so easy to pair with booties, flat boots or even otk boots or heels to mix up the look.
What about you? Which cute fall dresses are your favorites from this roundup? Let me know in a comment below!