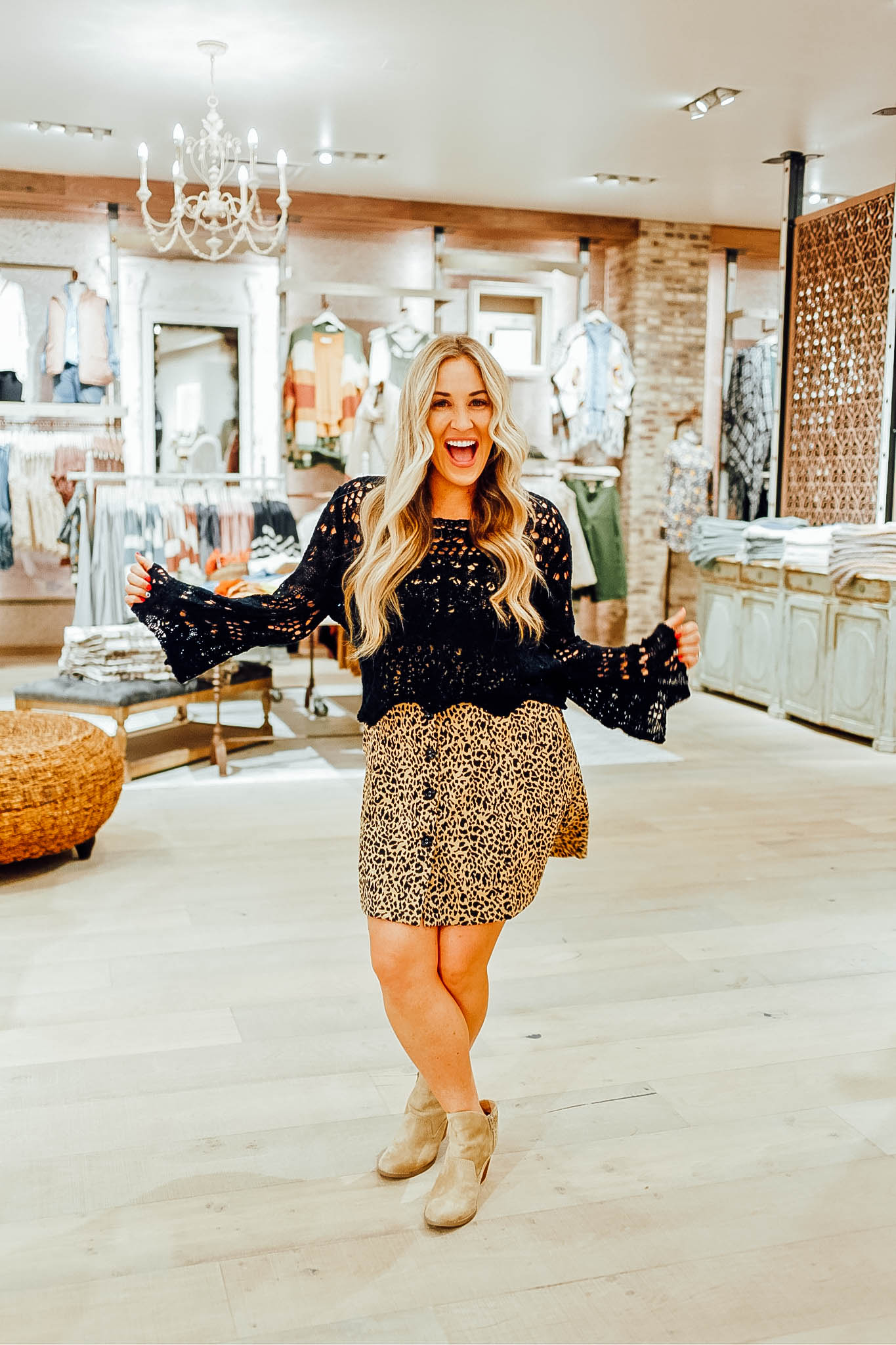 Good morning! I can't believe another week has just blown by! I traveled all over Texas last week for work and then headed to Orlando for the weekend to take Leighton to Magic Kingdom. We had a blast!! And now I'm back in Memphis in 97 degree weather (pretending that it's fall!). Get with the program weather! = )
This week's Trend Spin Linkup is all about cute Fall sweaters, and I love this scalloped, cropped sweater. It comes in 4 different colors and is something I probably wouldn't have normally reached for, but I am SO glad that I tried it on! This sweater with this sleeveless dress actually ended up being one of my favorite outfits from Altar'd State.
Are you about ready to start pairing your cute Fall sweaters for the season? For more Altar'd State looks, make sure you check out my last post here and here.
See you back tomorrow for some favorite cute fall dresses!